Live Updates: Trump's Pick To Replace Flynn As National Security Adviser Turns Down Offer
Connections between President Trump's administration and campaign aides with Russians are roiling the nation. Catch the latest here.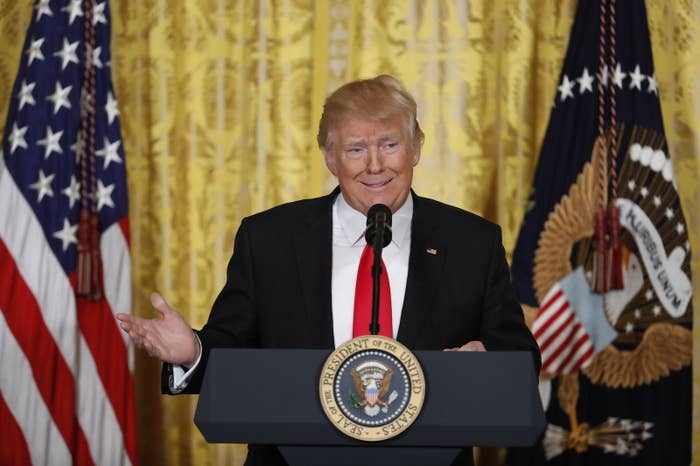 Here's the latest intrigue on the Trump administration and Russia:
The United States is facing political chaos as more reports emerge tying President Donald Trump's aides to Russia. An FBI investigation is underway, members of Congress are calling for reviews, and the public, reporters, and intelligence community are looking for clarity amid seeming contradictions.
Members of President Trump's campaign had repeated contact with Russian intelligence officials, according to phone records and call intercepts first reported by The New York Times.
The calls were intercepted around the time the intelligence community found evidence that the Russians had tried to interfere with the presidential election to get Trump elected by hacking into the Democratic National Committee's computers and releasing emails.
Trump will reportedly appoint billionaire Stephen Feinberg to head a review of US intelligence agencies, according to The New York Times.
The report comes a day after Gen. Mike Flynn resigned as national security adviser when it was revealed he communicated with a Russian official about sanctions before Trump took office — which could have been illegal — then misled Vice President Mike Pence about it.
Trump on Tuesday said Flynn's treatment by the media was "very, very unfair" and blamed Democrats for his firing. Meanwhile, Trump tapped Retired Vice Adm. Robert Harward to replace Flynn.
Trump vowed on Wednesday to catch the leakers of classified information, while also accusing the media of fabricating its sources.
On Thursday, Trump gave a wide-ranging press conference in which he called reports tying his administration to Russia "fake news."
Updates
The person Trump wanted to replace Flynn with has turned down the job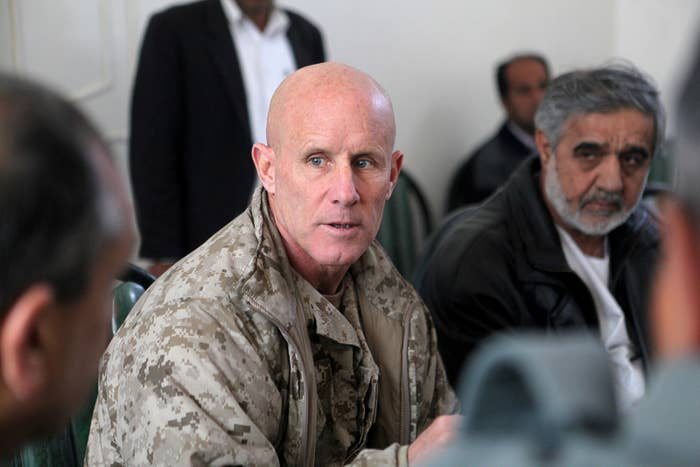 Vice Admiral Robert Harward, widely reported to be President Trump's pick to replace Michael Flynn as national security advisor, has turned down the job, CBS News and the Financial Times reported Thursday evening.
From the Financial Times:
Harward is conflicted between the call of duty and the obvious dysfunctionality," said one person with first hand knowledge of the discussions between Mr Trump and Mr Harward. The second person said Mr Trump had asked Mr Harward to return to the White House for another meeting to try to change his mind.
CBS News reported there was a disagreement between him and the White House over who would staff the Security Council.
Earlier in the day, Trump seemingly referenced Harwood, saying, "And I have somebody that I think will be outstanding for the position. And that also helps, I think, in the making of my decision."
A White House official later confirmed the reports to the Associated Press.
—Tom Namako
Flynn allegedly denied to FBI that he talked about US sanctions with Russia's ambassador; FBI reportedly not seeking charges
Former National Security Advisor Michael Flynn denied to FBI agents that he discussed US sanctions with Russia's ambassador before Donald Trump took office, putting him in possible legal jeopardy, the Washington Post reported.
Flynn spoke with Russian Ambassador Sergey Kislyak after Trump's November election, discussing in part the Obama administration's sanctions against the country for meddling in the presidential election.
Flynn offered his letter of resignation to Trump after reports surfaced that he had misled Vice President Mike Pence about his conversations with Kislyak.
Lying to the FBI is a felony if convicted; multiple media outlets reported on Thursday evening that that FBI is not expected to pursue charges against Flynn.
—Salvador Hernandez
Trump calls reports on Russia ties "fake news"
President Trump on Thursday called reports of alleged ties between his administration and Russia "fake news."
Asked directly at a White House news conference if anyone on his campaign had contact with Russian officials, Trump said "nobody that I know of," and blasted reports to the contrary.
"You can talk all you want about Russia, which is all fake news," he said. "In fact, I saw a couple of the people that were supposedly involved in all of this. They didn't know anything about it. They never were in Russia. Never received a call from Russia. It's all fake news. All fake news."
He also reprised assertions that he has no financial interest in Russia and brought up once more how Russian President Vladimir Putin had relayed his congratulations for winning the election.
"President Putin called me up very nicely to congratulate me on the win of the election," Trump told reporters. "He then called me up extremely nicely to congratulate me on the inauguration, which was terrific.
"Russia is fake news. Russia — this is fake news put out by the media."
—Jason Wells
Trump plans to appoint billionaire Stephen Feinberg to head a review of US intelligence agencies: The New York Times reports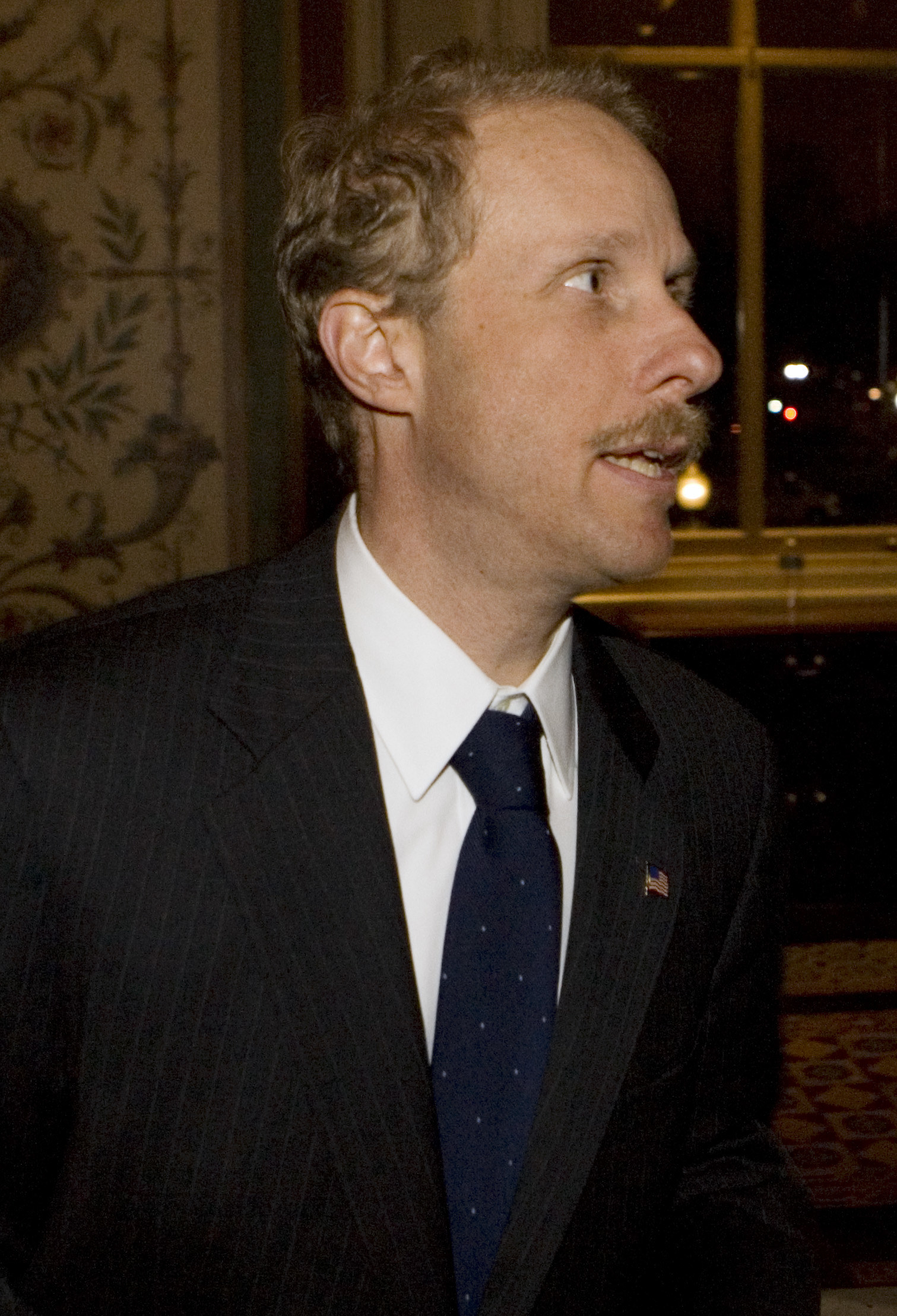 New York billionaire and co-founder of Cerberus Capital Management Stephen Feinberg has reportedly been tapped to head a broad review of US intelligence agencies, according to The New York Times, citing administration officials.
Feinberg, who doesn't have experience with national security, is said to have close ties with Stephen Bannon and Jared Kushner.
The intelligence community is concerned that this review "could curtail their independence and reduce the flow of information that contradicts the president's worldview." Others are concerned that Feinberg is actually being considered for a "powerful position within the intelligence community."
–Jessica Simeone
Sarah Huckabee Sanders says Trump will "hunt down low life leakers"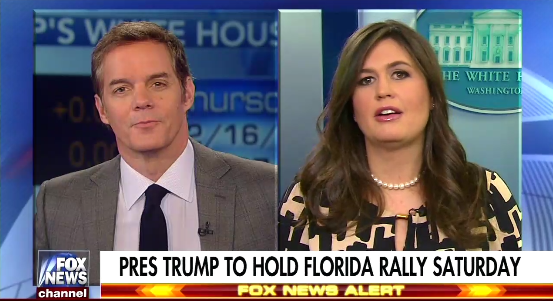 In an interview Thursday morning on Fox News, the deputy White House press secretary echoed the president's earlier tweet, saying Trump will "certainly hunt down the low-life leakers."
Sarah Huckabee Sanders said that the president "takes leaks, particularly leaking of national security and classified documents very seriously and he won't let it go unnoticed."
She also repeated claims Trump made earlier in the morning that the media fabricates sources and stories.
"I think the bigger issue is how in some ways the media is giving a lot of credibility to stories that frankly just aren't true," she said. "You have thinly sourced and deep background issues that have very little factual information in it."
Huckabee Sanders dodged questions about a New York Times story claiming that Trump plans to assign billionaire Stephen Feinberg to lead a review of the intelligence community. While she did not confirm the report, she said she is "leaving open the possibility if people are playing with national security this administration and president will do everything it cane to make sure it doesn't continue to happen."
—Mary Ann Georgantopoulos
Trump vows to catch leakers of classified information, while also accusing the media of fabricating sources
He then said the Democrats "came up with the story" of Russian interference in the election as a way to justify their loss.
Meanwhile, The Wall Street Journal reported that US Intelligence officials have been withholding sensitive information from the president because they are worried it may be "leaked or compromised."
Citing anonymous sources, they said that in some cases official have withheld sources and methods of obtaining intel.
The Office of the Director of National Intelligence has denied the allegations, the Journal reported.
–Jessica Simeone
Flynn's security clearance has been suspended
Gen. Flynn's security clearance was suspended after President Trump asked for his resignation as National Security Advisor, a US defense official confirmed to BuzzFeed News
Flynn, as former Defense Intelligence Agency director, had access to clearance as a customary practice so that future directors could consult their predecessors if needed. Therefore the DIA sponsored his clearance.
His access to that clearance was suspended by the DIA, pending a review — though it is not clear what the DIA is reviewing.
—Nancy Youssef
Retired Vice Adm. Robert Harward was reportedly offered the job of national security advisor
Retired Vice Adm. Robert Harward was reportedly offered Mike Flynn's former job on Monday night, but the former Navy SEAL said he needs a couple of days to think about it, according to Foreign Policy.
Harward served as Defense Secretary Jim Mattis's deputy when Mattis was commander of US Central Command. After the Sept. 11 attacks, he led troops in Afghanistan and and Iraq for six years.
He is now the chief executive officer for Lockheed Martin, for which he frequently travels to the United Arab Emirates. —Mary Ann Georgantopoulos
Trump: "I think it's very, very unfair what's happened to General Flynn"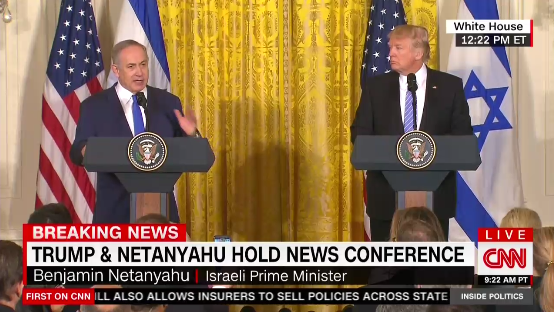 At a joint press conference with Israeli Prime Minister Benjamin Netanyahu, President Donald Trump called Flynn's resignation, and the communications that led to it, "very, very unfair."
"People are trying to cover up for a terrible loss that the Democrats had under Hillary Clinton," Trump said. "I think it's very, very unfair what's happened to General Flynn, the way he was treated, and the documents and papers that were illegally, I stress that, illegally leaked."
He called Flynn "a wonderful man," and said that the leaked intelligence papers were criminal acts that have "been going on for a long time before me, but now it's really going on."
When asked about whether or not he could drop the two-state solution for Israel and Palestine that had been backed by the Obama administration, Trump said he would defer to Israeli and Palestinian leaders.
"So I'm looking at two state and one state, and I like the one that both parties like," he said. "I'm very happy with the one that both parties like. I can live with either one."
Trump added that he "thought for a while the two-state looked like it may be the easier of the two," but reiterated that "if Israel and the Palestinians are happy, I'm happy with the one they like the best."
—Tamerra Griffin
Clinton campaign manager likens Trump administration's secret communications with Russia to Watergate
Robby Mook, former Clinton campaign manager, called the parallels between the Trump administration's talks with Russia and the Watergate scandal "eerie," especially as the revelations lead closer and closer to Trump.
"I can tell you it is extremely strange to me that a member of any American presidential campaign would be speaking to Russian intelligence officials," he said.
"And it's particularly bizarre, given the fact that we know that Russian intelligence officials broke into the DNC, stole documents, and handed them to WikiLeaks for the purpose of hurting Hillary Clinton and helping Donald Trump," he added.
Senator John McCain: Flynn resignation "raises serious questions"
Sen. John McCain said Tuesday that Flynn's resignation raised serious questions, and heightened concerns over national security in the interim period.
"With now no national security adviser, and with turmoil within the administration, makes it very difficult for us to exercise responsibilities to defend the nation," he said on CNN.
"On the Flynn issue, I think we need to ask questions first and find out what the scope of that milieu or investigation needs to be expanded," he added.
Watch McCain's full response here.
Trump went on a Twitter rant the morning after it was revealed his campaign was in contact with Russian intelligence.
He started by calling out the "fake news media."
Then moved on to "Hillary Clinton's losing campaign."
After that, Trump tweeted that the intelligence community was illegally filtering information to "failing" news outlets — "Just like Russia."
Then he reminded everyone that Russia took Crimea during the Obama administration.
Distancing himself from the "scandal," he said the real issue is the "un-American" handing out of classified information.
Key members of intelligence community say they haven't been briefed on Flynn investigation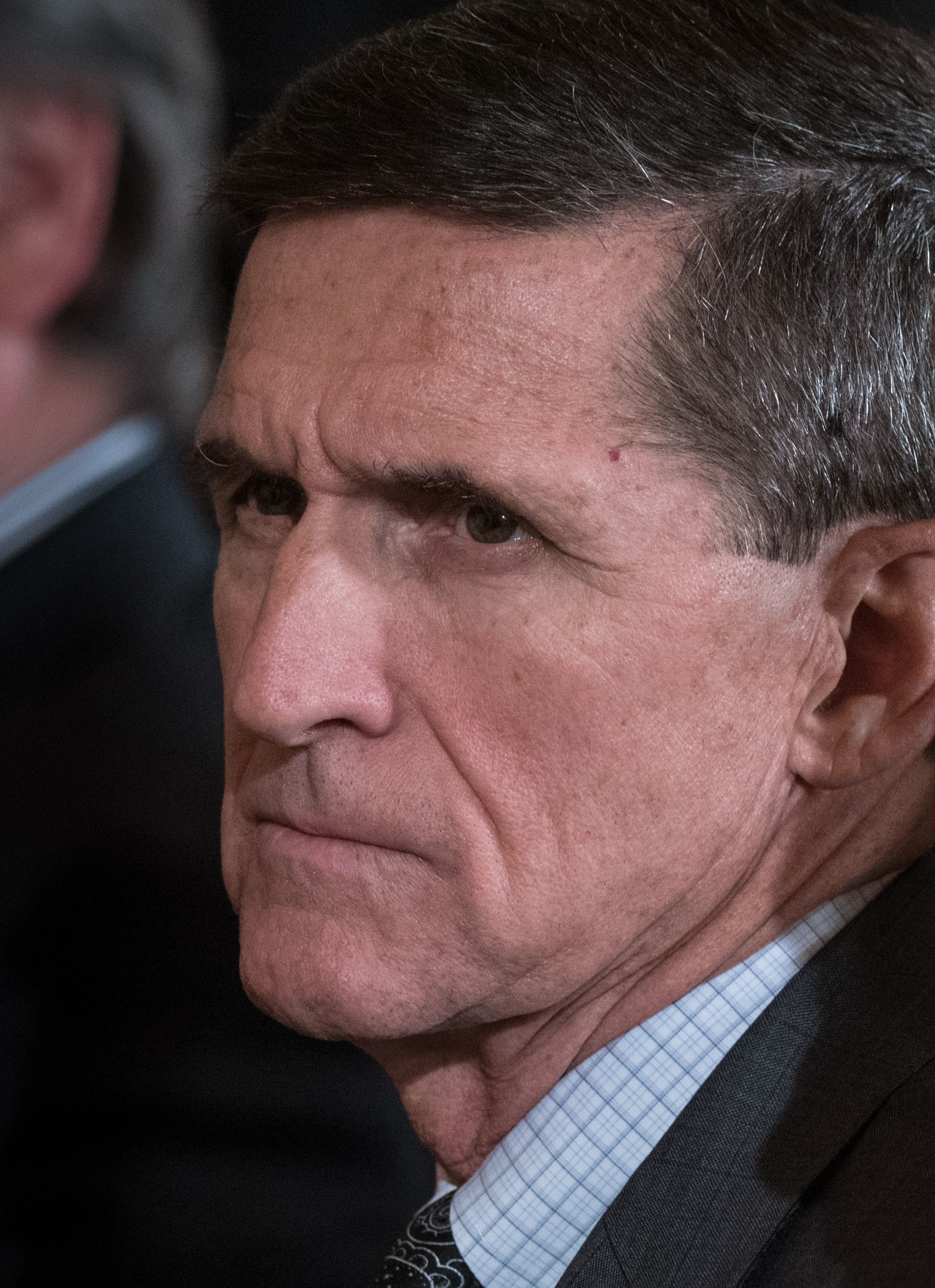 WASHINGTON — Key members of the intelligence community and Congress have been kept in the dark over counterintelligence investigations into Trump's inner circle, underscoring concern of a disconnect between Trump and his national security apparatus.
"I still don't know who got [those intercepts]" one high-ranking US intelligence official said, referring to reported transcripts of a call between ousted national security adviser Michael Flynn and the Russian ambassador to the US. The official said they weren't sure whether the intercepted phone call — where Flynn reportedly talked with the ambassador about sanctions — was based on FBI intelligence or NSA intercepts, or whether the call between Flynn and the Russian ambassador was collected under a FISA warrant.
Further, the official said, it was unclear whether the intercepted phone call was picked up as part of a formal counterintelligence investigation into Flynn, or through some other means of domestic or counterintelligence surveillance directed at the ambassador.
Read more here.
—Ali Watkins