Let's Talk About Europe's Migration Crisis
Thousands of people a day continue to migrate to Europe. Donald Trump had a Univision anchor removed from a press conference. And Planned Parenthood is suing the state of Louisiana.
HERE ARE THE TOP STORIES
Europe's migration crisis is far from over and an influx of 3,000 people a day is expected until November.
The United Nations High Commission for Refugees estimates that roughly 300,000 people, including those from war-torn countries such as Libya and Syria, have crossed the Mediterranean to Europe, The Guardian writes. So, where are people going? The commission says all of the countries in the European Union have a responsibility for "equitable redistribution of refugees and asylum seekers."
Of those 300,000 people, 181,500 have crossed over to Greece and 108,500 to Italy. And roughly 10,000 people arrived in Macedonia from Greece over the weekend, where chaos unfolded at the border between the two countries when Macedonian police tried to block them.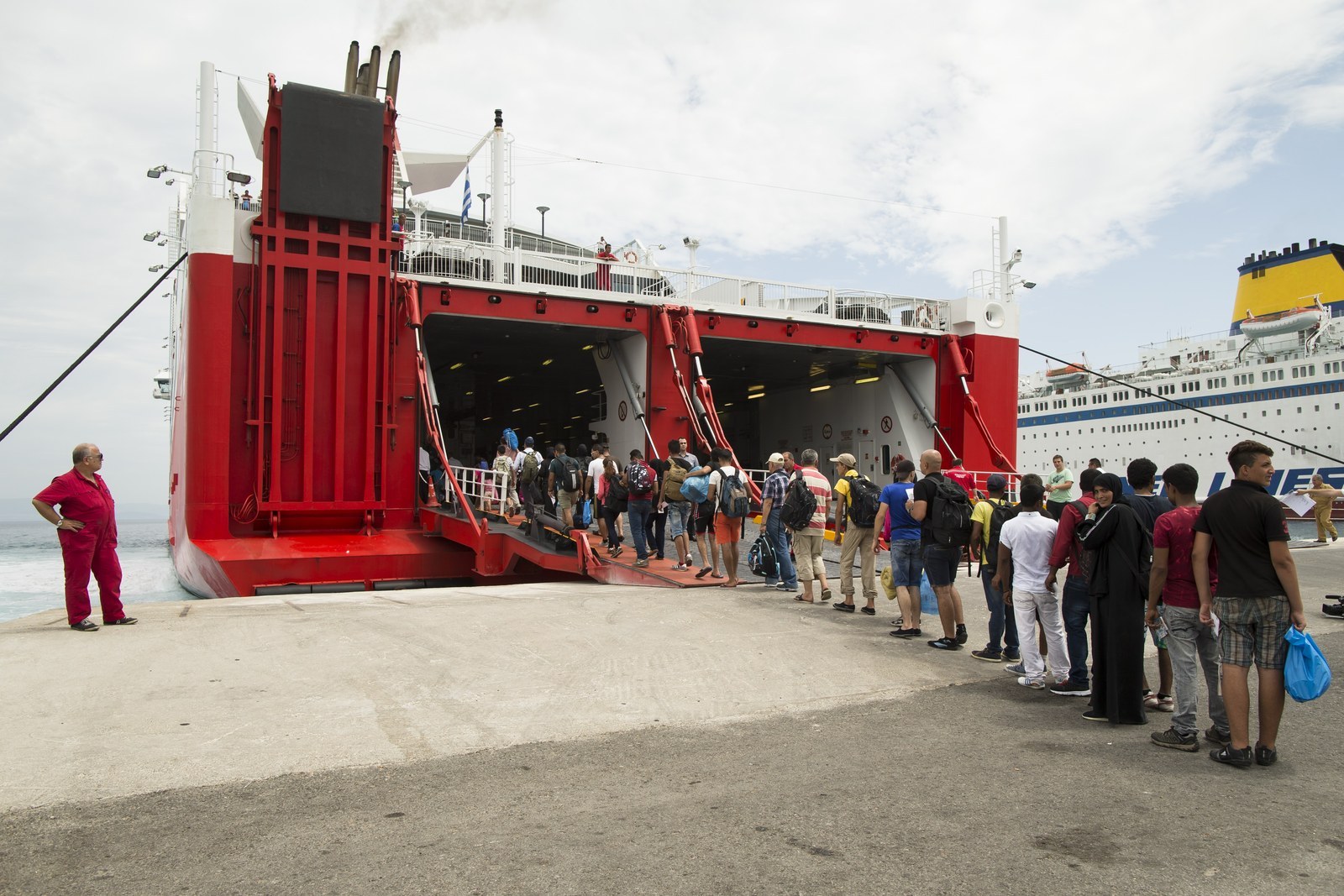 The latest country that's trying to curtail the influx of refugees is Hungary. On Monday, Hungary detained 2,093 people (the daily average over the past week has been 1,493 people), The Guardian writes. Roughly 140,000 people have reached Hungary so far this year (about three times as much as during the entirety of 2014), 90% of whom leave the country within days as they continue on to other European countries such as Germany and Sweden. Germany is expecting up to 800,000 asylum applications this year, more than any other EU country, according to BBC News.
Here's a look at a map of the dangerous path refugees are following to Europe.
And a little extra.
This is a 21st century crisis. "In this modern migration, smartphone maps, global positioning apps, social media and WhatsApp have become essential tools," the New York Times writes. Communities have also sprouted up on Facebook, where the groups like "Smuggling into the E.U." and "How to Emigrate to Europe" have tens of thousands of members.
U.S. immigration authorities jail three quarters of Mexicans who face deportation on non-criminal grounds.
That is what a BuzzFeed news analysis found.
"Under federal law, the U.S. government can decide to jail immigrants whom they think pose a flight risk or a danger to society," BuzzFeed News' David Noriega and John Templon write. But, Marc Rosenbaum, a U.S. immigration expert, told BuzzFeed News, "these are people who haven't been charged with a crime, being held in jail-like settings with very little due process."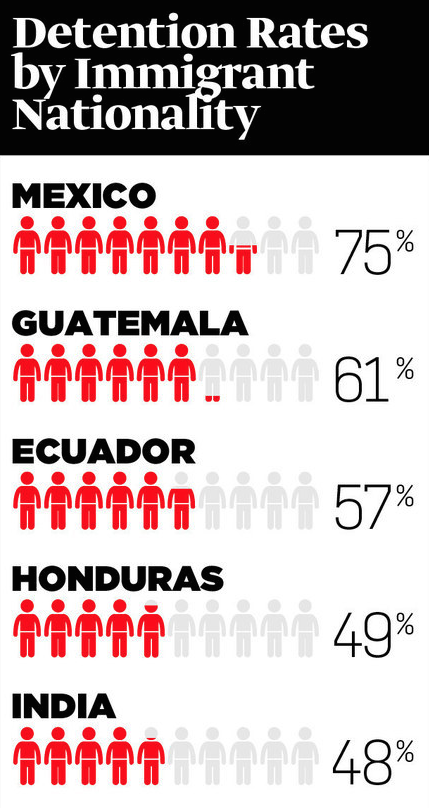 It's not clear why Mexicans facing deportation get incarcerated at such high rates compared with other nationalities, according to Noriega and Templon. While there's no official policy mandating tougher treatment for Mexicans, experts said the numbers suggest a system-wide bias against Mexican immigrants.

Donald Trump kicked a Univision reporter out of a press conference in Iowa.
Billionaire U.S. presidential candidate Donald Trump told Jorge Ramos, one of the Spanish-language network's most notable anchors, multiple times to "sit down," in response to the journalist's questions about immigration. And Trump didn't let up. "Excuse me sit down, you weren't called," Trump told Ramos. "Go back to Univision." A security guard then escorted Ramos out of the room.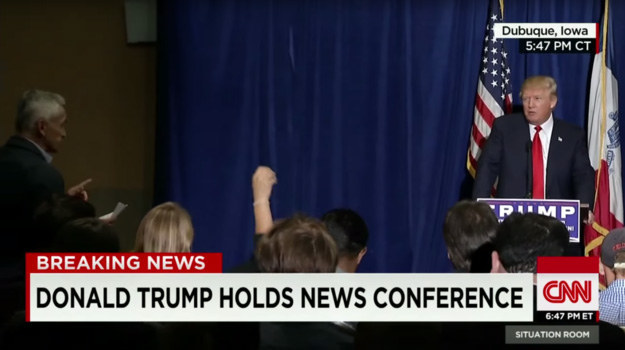 Ramos was let back into the room a few minutes later, at which point he was allowed to comment and question Trump's immigration policy, the Washington Post reported. "Here's the problem with your immigration plan," Ramos told the candidate, "it's full of empty promises." The two continued to go back and forth in attempt to prove each other wrong.
What's next?

Some of the most prominent candidates — such as Hillary Clinton and Jeb Bush — are traveling to Miami to talk with Spanish language giants such as Univision and Telemundo, BuzzFeed News' Adrian Carrasquillo writes. Spoiler alert: cultivating relationships with those networks, which reach 93% of Latinos, signifies more than just a meeting. "The deep and consistent outreach to Spanish-language networks and journalists by the two campaigns represent an early bet that Hispanic voters will play a key role in deciding the next president of the United States," Carrasquillo writes.
This is how ISIS members justify sexual slavery.
The May issue of ISIS propaganda magazine Dabiq, as well as social media posts by ISIS members and supporters, show how the group defends the practice of taking and having sexual intercourse with enslaved women (which they claim isn't rape), BuzzFeed News' Ellie Hall writes.
In the Dabiq article, the group claims the slavery of thousands of Yazidi women and children is acceptable because the Yazidis are not Muslim and that slavery was practiced by the Prophet Muhammad and his followers. The Yazidi community is a religious minority in Iraq that ISIS has targeted as it's expanded its territory.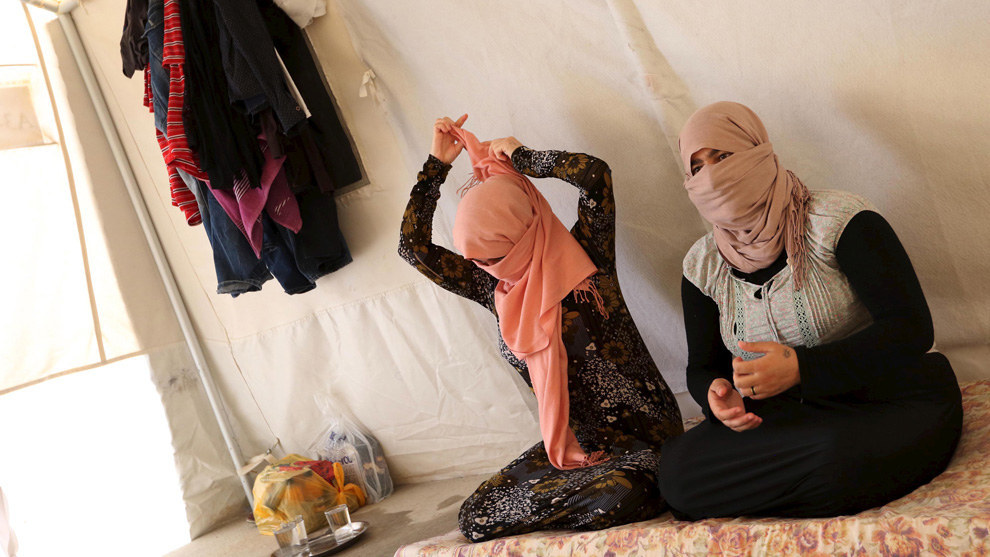 Planned Parenthood is suing the state of Louisiana in a fight over Medicaid funding.
The women's health organization is asking a federal court to stop Louisiana Gov. Bobby Jindal from cutting Medicaid funding in response to a series of secretly recorded videos regarding fetal tissue samples. Jindal, a Republican presidential candidate, said that Planned Parenthood "does not represent the values of the people of Louisiana" and that it is "not an organization that is worthy of receiving public assistance from the state."
"So far, investigations in at least five other states state have found Planned Parenthood to be in compliance with the law. Louisiana's investigation, however, remains ongoing," BuzzFeed News' Ema O'Connor writes. Efforts to defund the group in other states, such as Arizona and Indiana, have been blocked by federal courts in the past.
Other Republican presidential candidates, including Ted Cruz and Jeb Bush, have also supported cutting government funding for Planned Parenthood.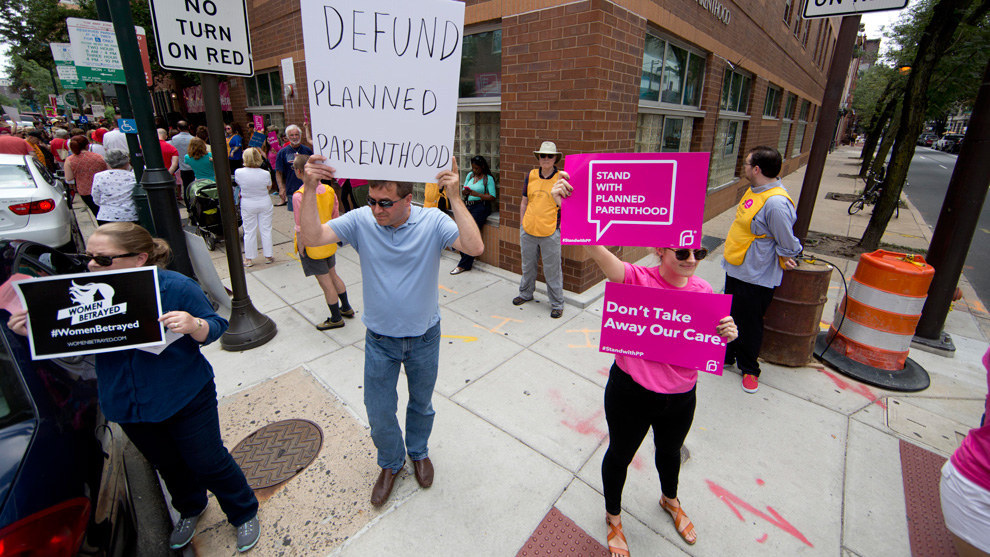 Happy Wednesday
Couples who commute together, stay together, right? A pair of Australian lovebirds seems to think so. Megan and Michael exchanged their vows on a moving train because, why not? "The train has plenty of seats," the bride told BuzzFeed. "Heaps of natural light through the windows and an aisle to walk down." So all in all, much more convenient than one might think. It's unclear how the passenger-guests drank their champagne without spilling.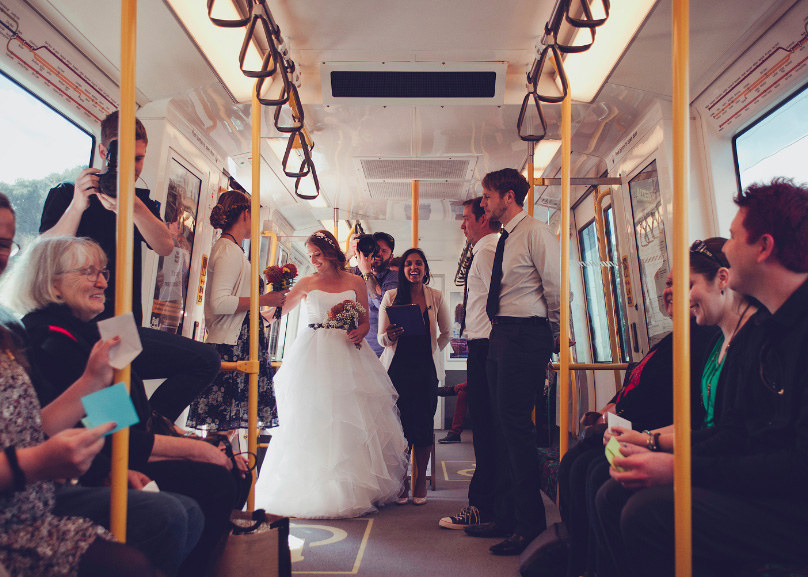 For the latest updates, download the BuzzFeed News app for iOS now!