"Hopeful" Parents Of Hostage Kayla Mueller Appeal To ISIS
The jihadi group claimed Friday that Kayla Mueller died in a Jordanian airstrike on the building in Syria where she was being held.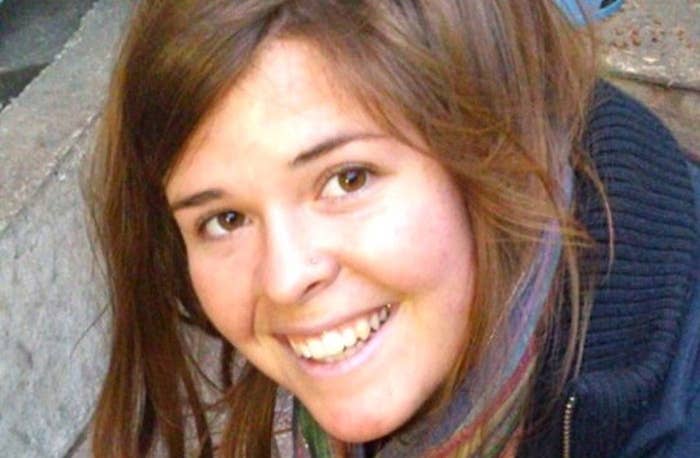 What We Know So Far
ISIS claimed in an online posting Friday that American hostage Kayla Mueller died when Jordanian air forces struck the building in Syria where she was being held.
It's not confirmed that Mueller is dead or that she died as ISIS claimed.
Mueller, 26, is a humanitarian aid worker from Prescott, Arizona.
Updates
Kayla Mueller's parents released a statement Friday, apparently addressed to ISIS, expressing hope that she might still be alive.
We, Carl and Marsha Mueller, are the parents of Kayla Jean Mueller. She has been held by ISIS in Syria since August 4, 2013.

To those in positions of responsibility for holding Kayla; in adherence to your warnings and out of concern for Kayla's safety, we have been silent until now.

After going to extraordinary efforts to keep Kayla's name out of the media for so long, by securing the cooperation of journalists throughout the world, her name was released today.

This news leaves us concerned, yet, we are still hopeful that Kayla is alive. We have sent you a private message and ask that you respond to us privately. We know that you have read our previous communications, John Cantlie made references to them in October.

You told us that you treated Kayla as your guest, as your guest her safety and wellbeing remains your responsibility.

Kayla's mother and I have been doing everything we can to get her released safely.

At this time we ask you, who are holding Kayla, to contact us privately.
Mueller was taken captive in Aleppo, Syria, in August 2013 while leaving a Spanish Doctors Without Borders hospital, her parents, Marsha and Carl Mueller, said in a statement. In May 2014, ISIS made first contact with her family confirming she was alive.
She traveled to Turkey, near the Syrian border, in December 2012 to work for aid groups Support to Life and Danish Refugee Council supporting to Syrian refugees.
And in December 2011, she moved to Provence, France, to work as an au pair in order to learn French so she could move to Africa, her family said.
"Since graduating from Northern Arizona University in 2009, Kayla has devoted her career to helping those in need in countries around the world," the family said in a statement. She's also worked in India, Tel Aviv, and Palestine.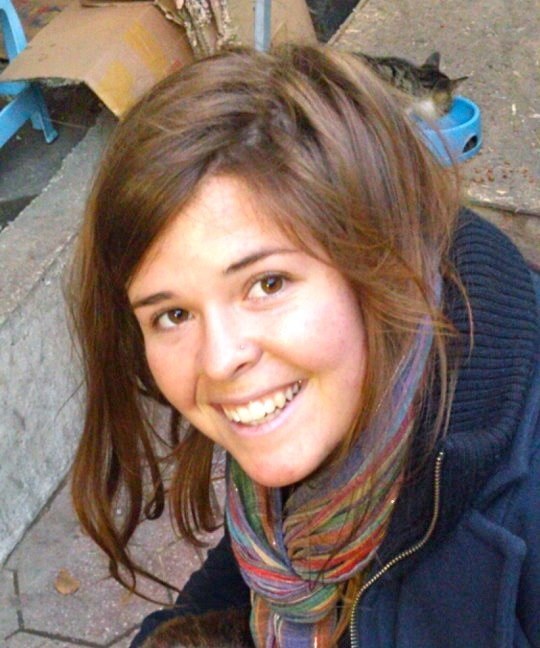 Jordan responded to the ISIS claim:
"They tried to cause problems internally in Jordan and haven't succeeded," Jordanian Interior Minister Hussein Majali told CNN. "They are now trying to drive a wedge between the coalition with this latest low PR stunt."
Jordan's minister of foreign affairs tweeted:
Kayla Mueller, 26, from Arizona, is a humanitarian aid worker who has traveled to Turkey to help Syrian refugees and has held protests to raise awareness about Darfur while in school. Here's what we know about her.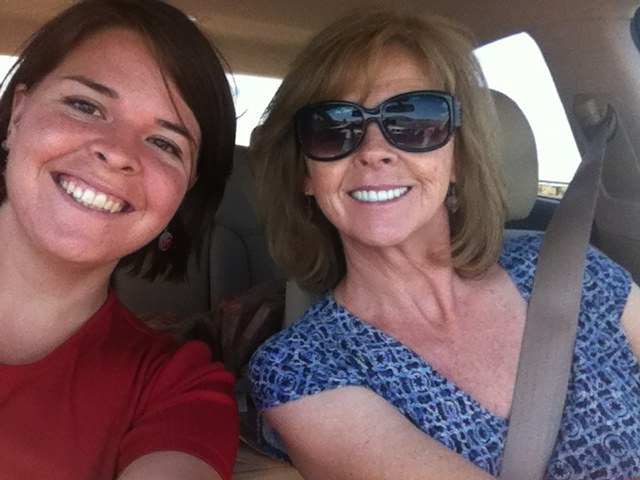 "We are obviously deeply concerned by these reports. We have not at this time seen any evidence that corroborates ISIL's claim," said Bernadette Meehan, spokeswoman for the National Security Council told NBC News.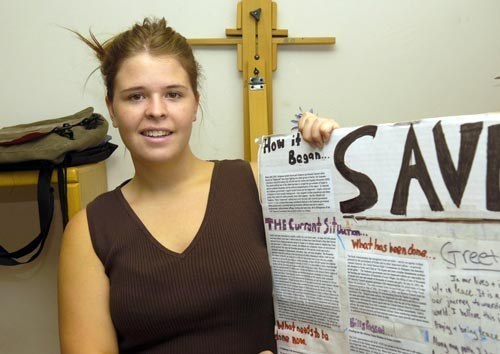 ISIS claimed on Friday that American hostage Kayla Mueller, a humanitarian aid worker from Prescott, Arizona, died when a Jordanian aircraft struck the building she was being held at in Syria.
"The failed Jordanian aircraft killed an American female hostage," read the ISIS report, posted by the SITE Intelligence Group, which monitors jihadist activity on the internet.
"Aircraft bombarded a site outside the city of ar-Raqqah today at noon while the people were performing the Friday prayer. The air assaults were continuous on the same location for more than an hour," the ISIS report read, according to SITE, adding that no jihadis died.
The claim could not be immediately verified by BuzzFeed News, and ISIS released no proof that she was dead. In past claims, ISIS released video or photos of the deceased.
ISIS claimed this was the building Meuller was in when she died: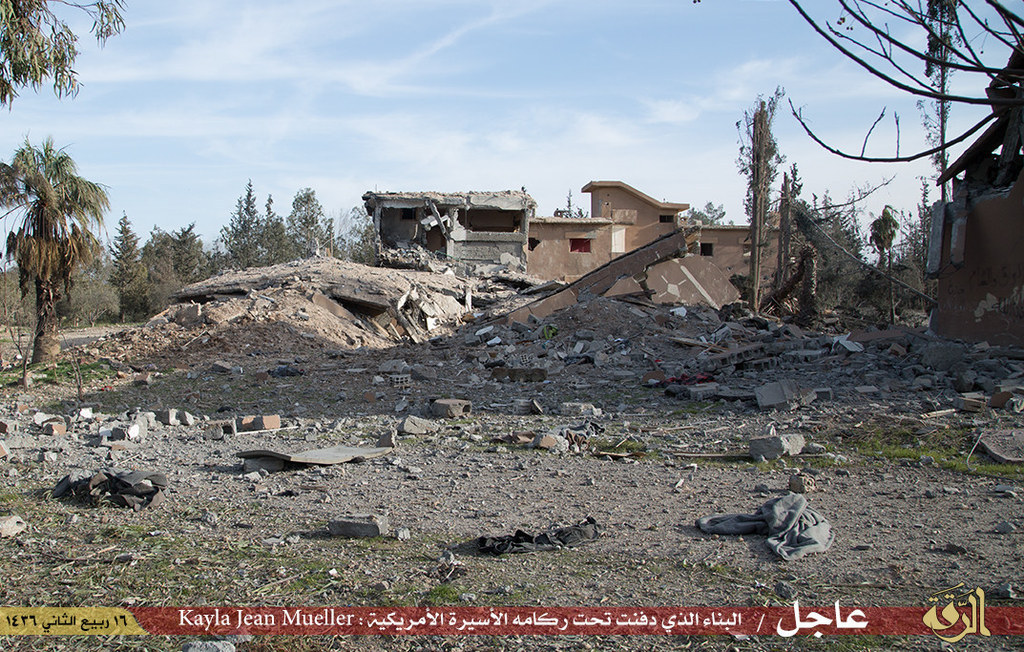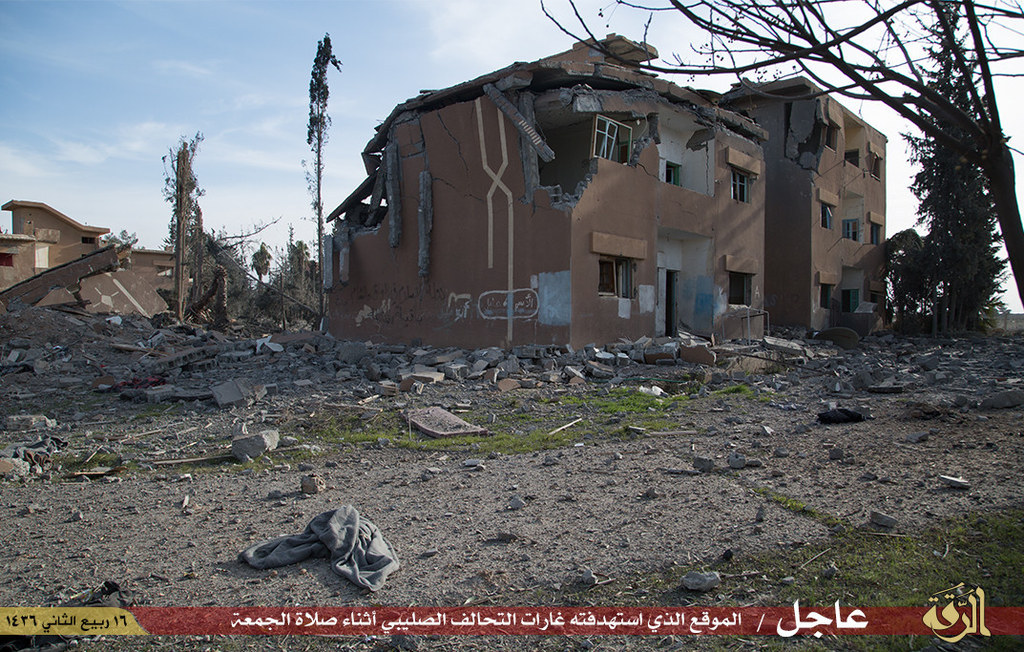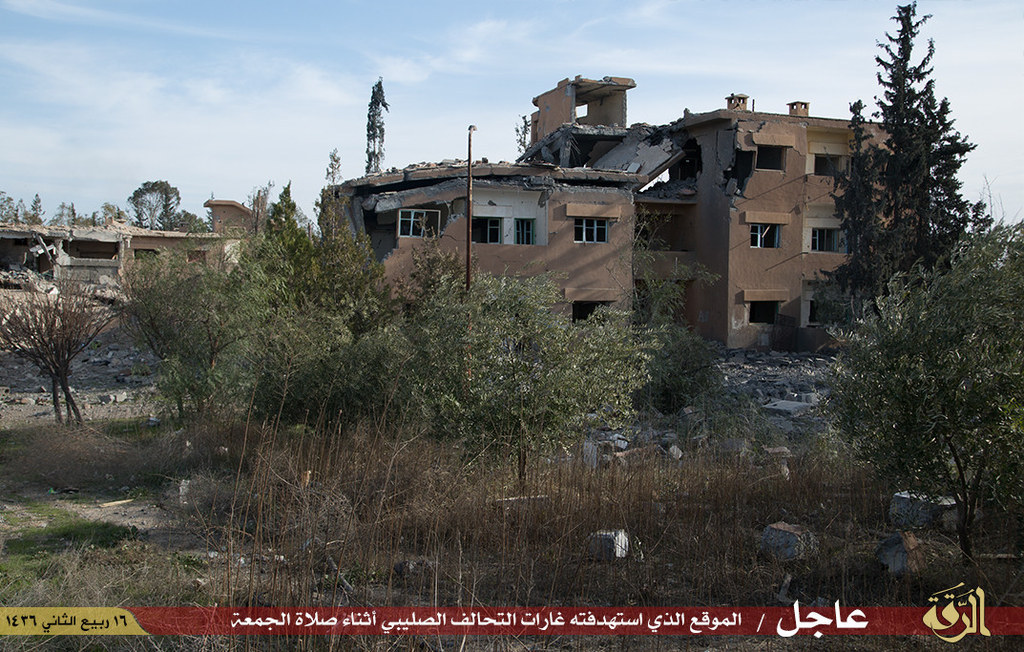 ---