Hillary Clinton Deleted Emails That She Says She "Believed Were In The Scope Of My Personal Privacy"
Clinton, after speaking at the United Nations, addressed the controversy of her use of a personal email address while she was secretary of state, saying, "Looking back, it would have been probably smarter to have used two devices."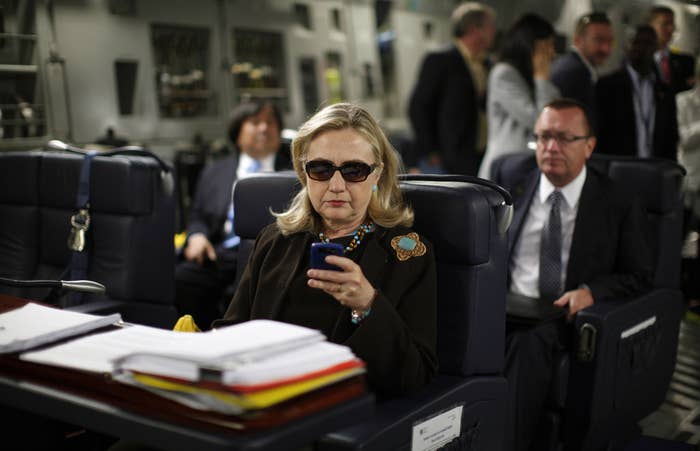 What's going on:
Hillary Clinton said she used a private email address and server for convenience.
She said she deleted emails that she described as personal in nature about matters such as her daughter's wedding, her mother's funeral, and her yoga routine.
She acknowledged "it would have been better" to have used separate work and personal email accounts.
Previously, Clinton issued this tweet in response to a New York Times report that her decision to not use a government email account may have broken federal record-keeping rules.
Clinton turned some 55,000 pages of emails to the State Department in December of 2014 per the department's request. The State Department then turned over emails related to Benghazi to a congressional committee investigating the attack.
The chair of the Benghazi select committee says his investigators have not received all the relevant emails.
Updates
But "Hillary Clinton projected the stoicism of a person who really, truly hates what she's doing, and does it anyway."
Clinton said she deleted the personal emails because they were about matters that were "within the scope of my personal privacy...I didn't see any reason to keep them."
"I fully complied with every rule that I was governed by," Clinton said.
She added that she never sent any classified material through her email.
Clinton said she feels she went "above and beyond" in providing her emails to the State Department.
"I feel like I've taken unprecedented steps in providing these work-related emails," she said.
"There were no security breaches" on the private email server, Clinton said. "[It] proved to be effective and secure."
"The [email] server will remain private," Clinton said.
"I have to tell you that as I said in my remarks, looking back it would have been probably smarter to have used two devices. But I have absolute confidence that anything related to my work is now in the hands of the State Department," she said.
Clinton said she directed her staff to err on the side of caution and provide any emails that could be "possible viewed as work related" to the State Department.
"Out of an abundance of caution and care we wanted to send that message unequivocally," she said.
Clinton said the emails she provided to the State Department will give Americans an unprecedented look into the day-to-day correspondence of a high-ranking government official.
Clinton said she chose to not save personal emails that pertained to her personal life.
She said these contained normal discussions, such as correspondence with her daughter and chats about yoga classes.
She said about half of the emails she sent were personal, and were not "in any way related to my work."
She said her choice not to save these emails was completely within her right as a government employee.
Clinton said most of the emails she sent were to government email accounts, and therefore would be saved for records purposes.
"I am very proud of the work I did" as secretary of state, Clinton said.
"Again, looking back it would have been better to use two different phones and two different email accounts," she said.
She said that she thought having one would be easier, "but obviously it didn't work out that way."
Clinton said looking back she should have had two accounts.
She said she mostly used the email to send emails to government employees on their federal accounts.
Clinton says she opted to have a personal email because of convienience.
She said she did so "because I thought it would be easier" to carry one device instead of two.
Clinton begins her remarks by speaking about her address to the U.N. on gender equality.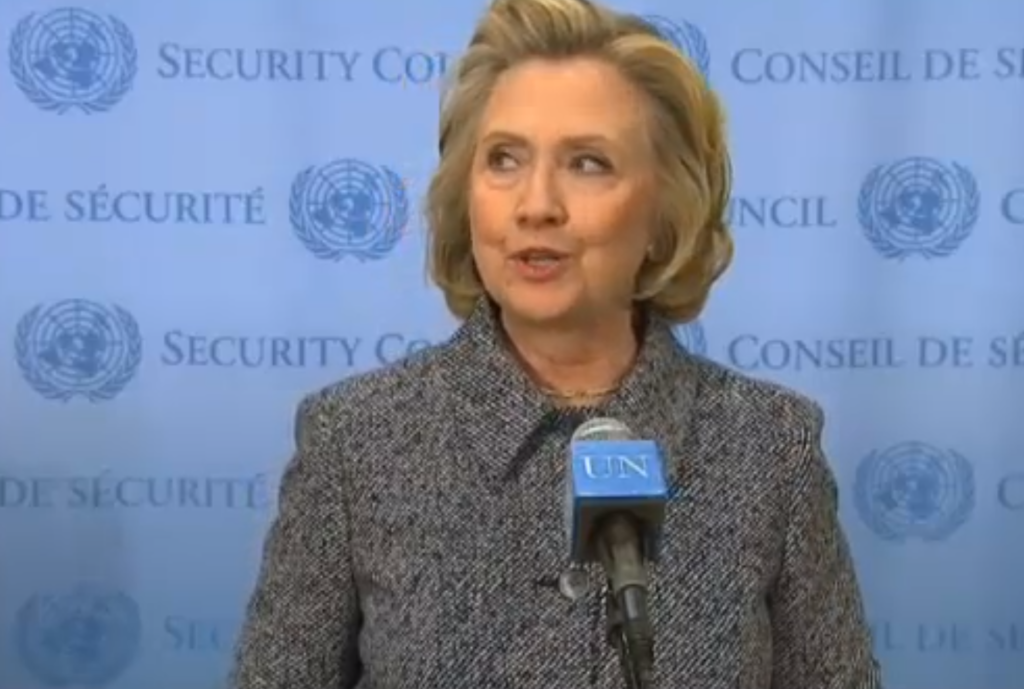 One veteran U.N. correspondent, Benny Avni, said he couldn't recall a stakeout this crowded since the run-up to the 2003 Iraq War.
Hillary Clinton said in an address to the United Nation's Conference on Women that the world has made great strides in the past 20 years on gender equality, but there is still more work to be done.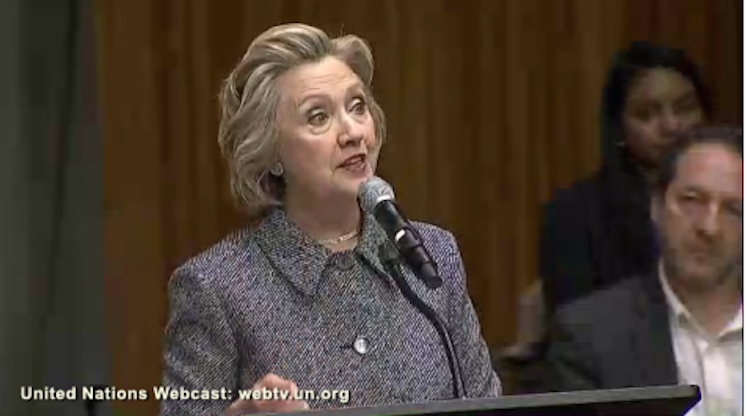 From Ben Smith, who is at the United Nations: The U.N. press accreditation office Tuesday was overwhelmed by requests for reporters, and by 2:00 p.m. there were more than 100 reporters and 23 cameras at the Security Council stakeout area.
---