The city of Dallas has sought strength in religion in the wake of the sniper attack that killed five officers and wounded seven others, as well as two civilians.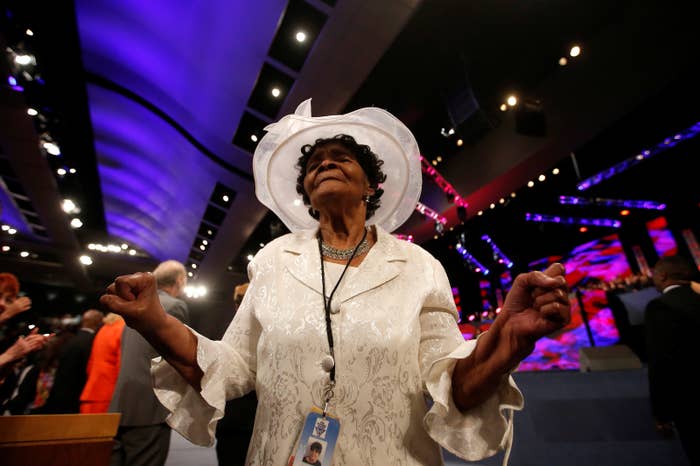 Here are reports from churches around the city where thousands gathered Sunday:
Mountain View Church of Christ
Inside the cavernous auditorium here in the southwest section of the city, four banners hang — two on each side of a baptismal pool — each with one of the Hebrew names for God: Jehovah Nissi ("our banner" Jehovah Elohim (Lord), Jehovah Jireh (God who provides) and Jehovah Rophe: God who heals.
Hundreds of thousands in Dallas on Sunday turned to faith for answers following one of the most tumultuous weeks in recent U.S. history. At the Mountain View church —  across the street from the precinct that lost Michael Krol, Patrick Zamarrip, and Lorne Ahrens in Thursday night's attack — police officers walked over to the church to participate in the service. They gathered in a prayer circle, and then some officers spoke, thanking this community of 800 believers for their support.
As early as two years ago, this precinct had meet with the church's pastor, J.K. Hamilton. They discussed initiatives to reduce crime, and how they might work together. Hamilton had been so taken with the officers he invited them back, to honor them and to pray.
Then it was their turn.
Passing a banner that read "Experience the Love of Christ", each member of the church, some hand-in-hand, walked out of the air-conditioned building and in the sweltering Texas sun. They walked through the parking lot ("If you have a concealed carry, drop it off in your car," a deacon had said) and out toward West Illinois Avenue here in the southwest section of the city. The crossing guard, a black woman with her hair braided and up in a bun waved them on silently. Traffic stopped and everyone seemed to know why — and not to beep.
At the doors of the precinct, they prayed.
"We don't know what the answer is," Hamilton, a Brooklyn native, prayed above the whizz and whoosh of traffic. "But we know who the answer is."
One member of the church, Bernard Johnson, is a police officer with the Dallas Independent School District Police. He worshipped in uniform today. He choked up as he approached the memorial right outside the precinct in advance of the prayer vigil.
"It hurts," he said, fighting back tears as he sat in the pews of the auditorium. "I don't think I've had a good cry with it yet. I shed some tears earlier when [Hamilton] was preaching. But it just brings you into reality. I have a 6-year-old and an 11-year-old, and what I've asked God for is to just let me see my kids grow up to be 18. I don't want another man to raise them. So I hurt for those individuals who left kids."
Sgt. A.P. Martin, a 14-year veteran of the force, was one of about a dozen or so officers who participated in the prayer vigil. He said the last few days have been surreal, and he's been in reflection since Thursday nights. Solemnly, he recalled the line in the prayer that stuck with him most: the part when the pastor prayed for the officers to be able to come home to be with their families again.
"It's just been a lot of reflection and a lot of praying," he said. "It's surreal."
And after praying, older ladies hugged officers before members retreated to their cars. On their left now, the American, Texas and city of Dallas flags all flew at half-staff. Blue ribbons hugged each of the trees inside the veranda of the building that had a memorial. — Darren Sands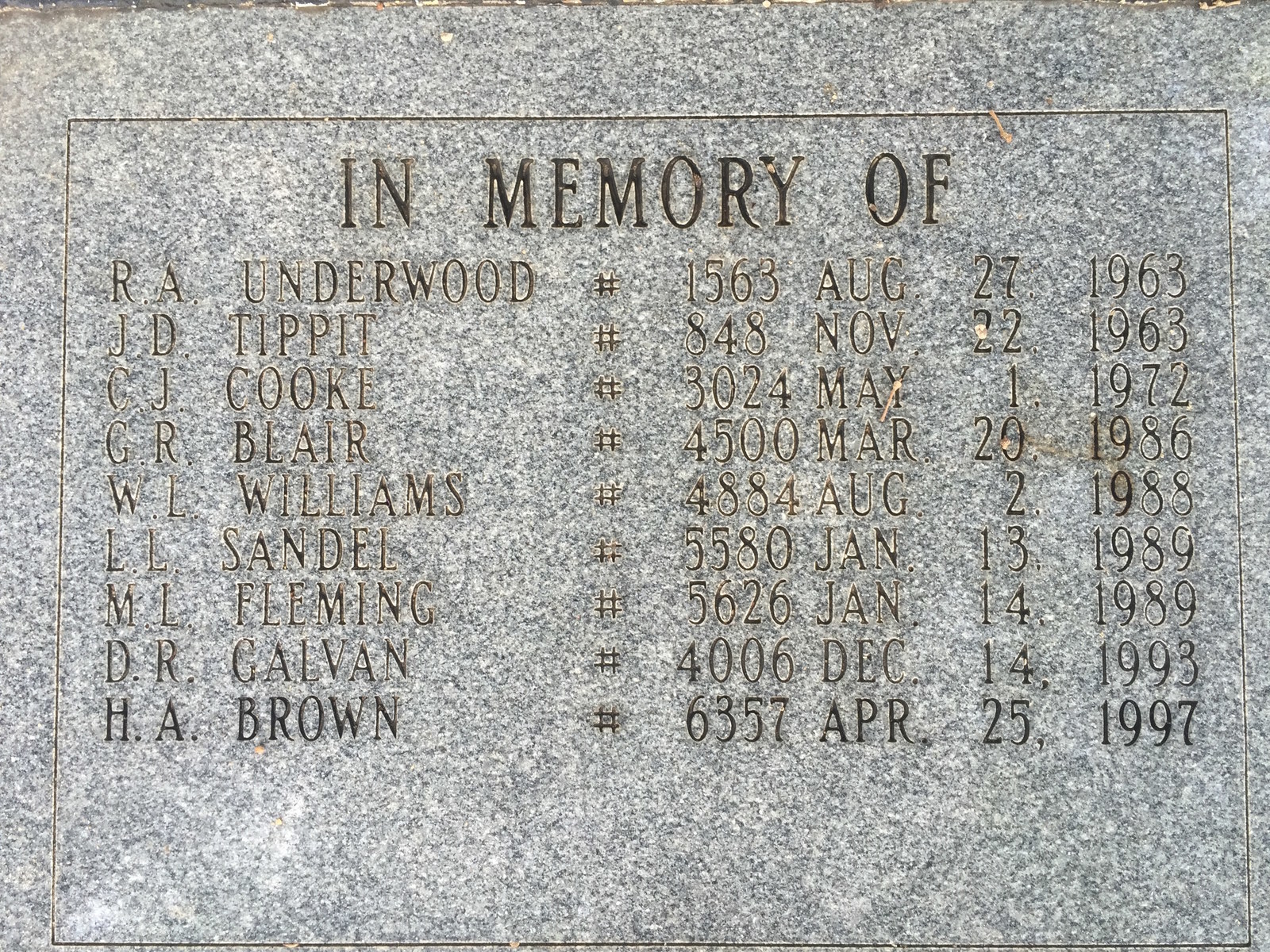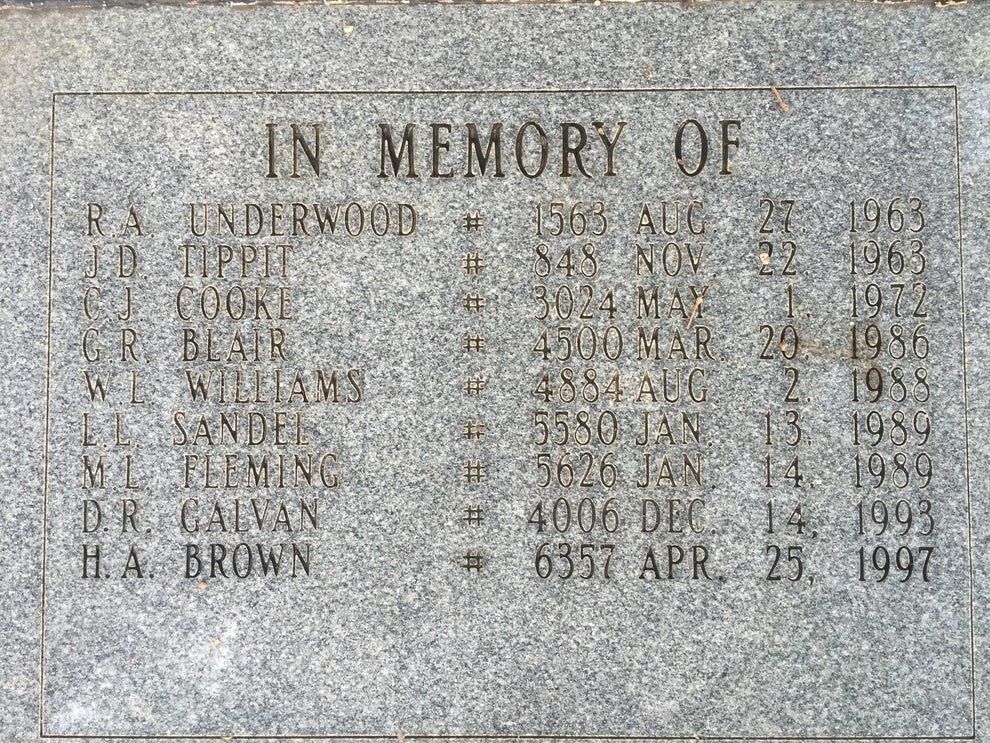 Park Cities Baptist Church
Miller Cunningham wasn't scheduled to take the pulpit at this more than 10,000-member congregation in the northern suburbs of Dallas. But, "I need to go off-script," he told a crowded sanctuary at a late morning service.
It was just over 48 hours since the city of Dallas had come under siege, when a rogue gunman had killed 5 police officers and wounded seven more at an otherwise peaceful protest Thursday night. In a sanctuary where the hymns are usually projected on large screens, Cunningham went back to basics.
Grab whoever is sitting next to you, he said, and pray.
For five minutes, members huddled with each other, grasping hands and whispering. Murmured prayers and pleas rose softly to the top of the buttressed sanctuary. "Love one another, as I have loved you," the inscription on one of the wooden beams commanded.
They prayed for the families of the five slain officers: Brent Thompson, Patrick Zamarripa, Lorne Ahrens, Michael Smith, and Michael Krol.
They prayed for the family of Micah Xavier Johnson, the man who shot them.
They prayed for the families of Philando Castille and Alton Sterling, the two black men killed by police officers last week whose deaths thousands gathered downtown to protest Thursday night, and whose deaths Johnson claimed to be avenging in his rampage.
And they prayed for Dallas, that a city that has come so far wouldn't turn back.
The sanctuary was mostly white, a fact that wasn't lost on the attendees. It is a known problem, one churchgoer told BuzzFeed after the service. She said Park Cities has been partnering with black churches in the community to swap pastors and send choirs to one another's services. "Sundays have always been the most segregated days," she said.
"We've still got a long way to go. But we're really trying to fix that. "— Ali Watkins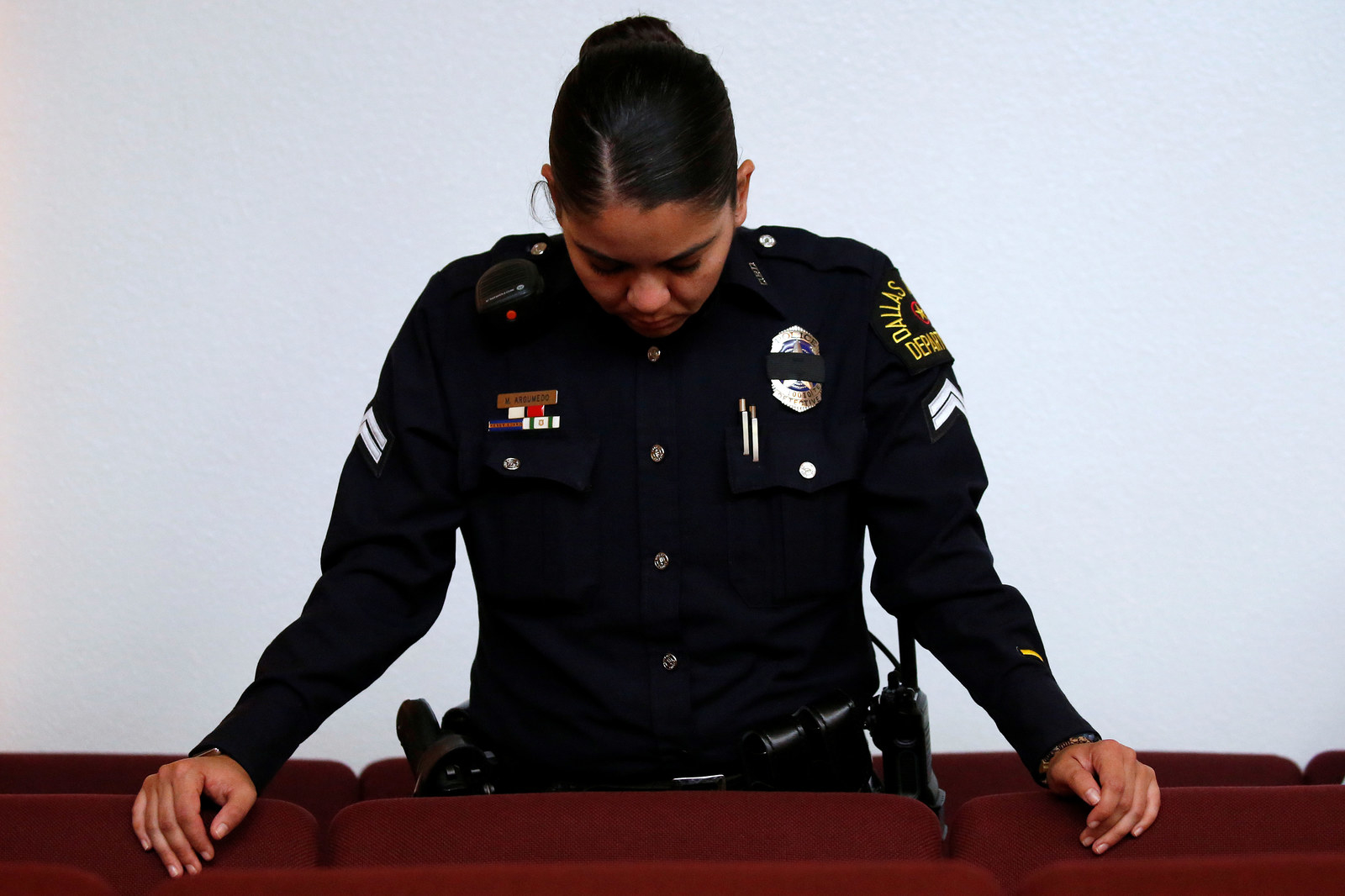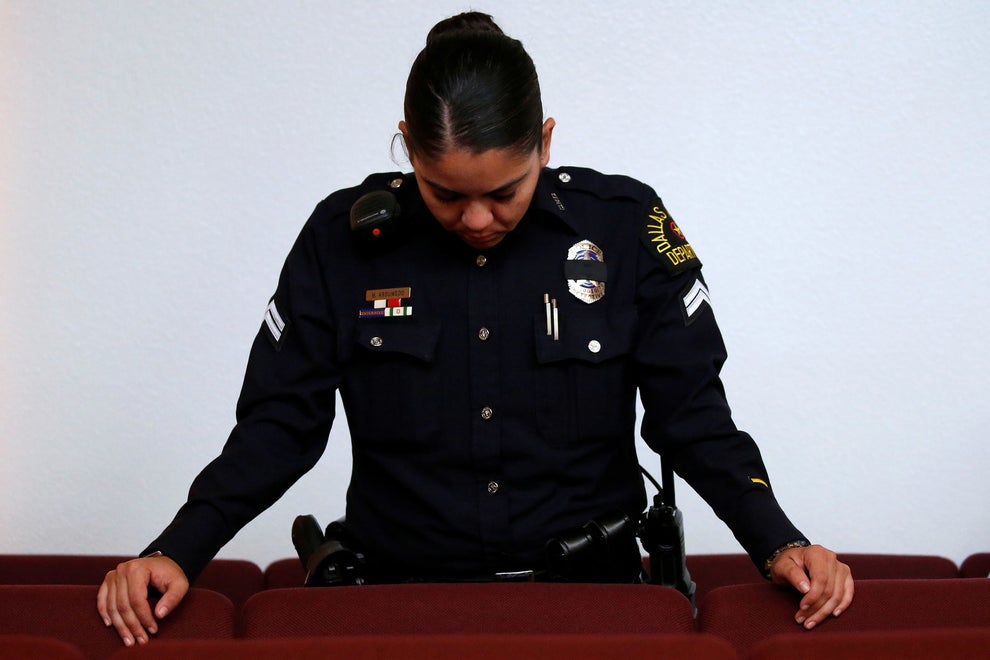 St. Luke Community United Methodist Church
Just off a feeder road alongside R.L. Thornton Freeway in East Dallas, several hundred church members — most clad in all black clothing — filed into a church Sunday morning that was once at the center of Dallas' black community activism.
Pastor Michael Bowie led a two-hour service that recalled some of the more fiery moments of pastor emeritus Zan Holmes Jr, who led the church for 28 years until his retirement in 2002.
Holmes remains an iconic figure in the city, having served in the state House of Representatives from 1968-72, and later earning recognition as one of the Civil Rights Movement's "Invisible Giant's" in the National Voting Rights Museum and Institute in Selma, Alabama.
Holmes wasn't present Sunday, but Bowie used anger, humor, and even clips of the boxing movie Creed to connect the events of the previous week to decades of racial discrimination in Dallas.
"I don't know about you, but I've just been numb," Bowie said to the church on a day dubbed "Solidarity Sunday" to memorialize the deaths of the five Dallas police officers and police shooting victims Alton Sterling and Philando Castile.
"I don't know what to say or do. This has been very emotionally draining for me."
Bowie told the audience that his daughter had been at the protest in downtown Dallas on Thursday evening, showing him and his wife video snippets of the march on her smartphone. But it wasn't long before his daughter started screaming, telling him that she heard gunshots all around her.
Bowie's sermon quickly picked up in intensity, as he said that racial resentment had only grown in Dallas because of years of inequality and police brutality. "What happened on Thursday evening was inevitable," he said.
But Bowie said the devastation of the previous week offered an opportunity for Dallas' churches to finally fill the void of male leadership in the city's black communities. Bowie even offered that if Micah Johnson, the gunman in Thursday's shooting, had gone to church that maybe he would've redirected his anger at the police.
"There's a little Micah Johnson in all of us," Bowie said. "But I believe if Micah Johnson had been in a community of faith, I believe he wouldn't have done that."
Near the end of the service, Bowie welcomed to the altar a black officer who was one of the first responders to the carnage on Thursday. Bowie then had the church say a prayer for the officer.
"Lord, give him peace in his chaos," he said, before directing his church members to offer words of encouragement or hugs to any officers they cross paths with this week. "Give him a high-five or a hug. They need hugs, y'all." — Joel Anderson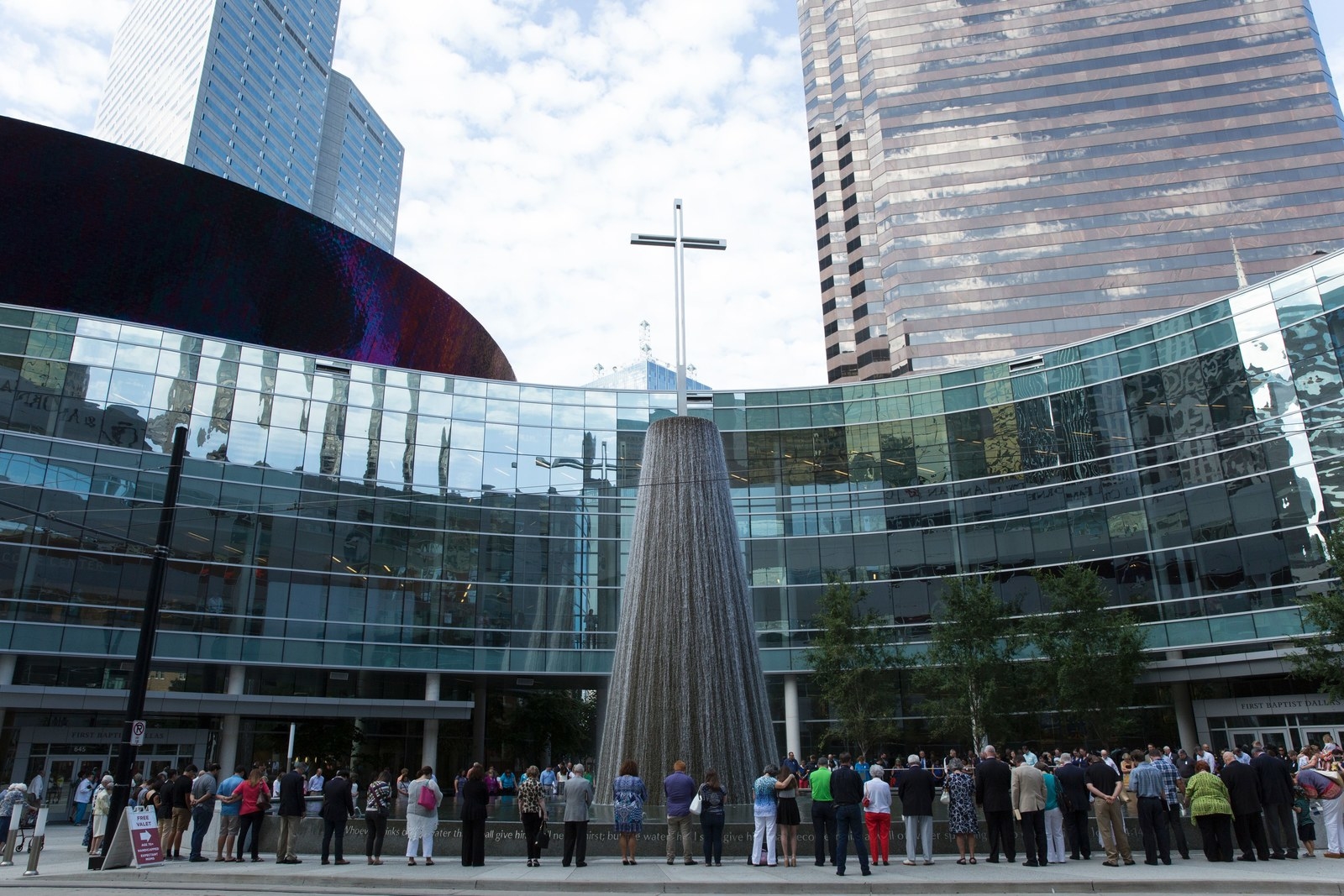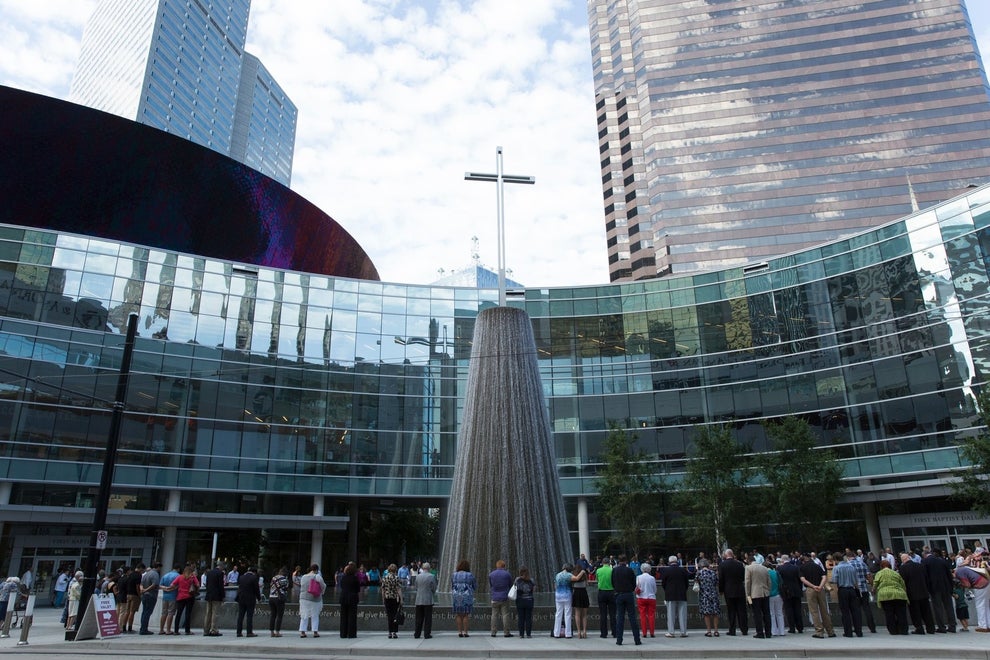 First Baptist Church
Pastor Robert Jeffress referenced the Bible's description of police officers as "ministers of God" on Sunday and called for Americans to remember the respectability of police.
"They have a duty. God instituted police officers to keep order in society, to punish evil-doers," he said to the congregation of First Baptist Church. "To resist these authorities is to resist God himself. And [Paul in the book of Romans] said if you do what is right, you have no reason to fear law enforcement officials."
Jeffress — a prominent and, at times, controversial evangelical leader — ministers to a congregation of 12,000 from the mega church's sleek campus in the heart of Dallas. In April, the church announced a partnership with the Dallas Police Department, offering counseling and a Sunday school for officers as well as scholarships for their children to attend camp. The partnership drew criticism from some residents given Jeffress' history of speaking out against LGBT people, Mormons, and Muslims.
On Thursday, church staff members were present with officers and their families in emergency rooms and police headquarters, Jeffress said.
"I'm grateful for our church for setting the example for our entire city on how it needs to honor law enforcement officers," he said.
The pastor's message was met with nods and a call of, "That's right." Many wore blue ribbons, which were handed out by ushers at the beginning of the service. Singers led the crowd in an uplifting chorus: "Hold on, don't quit, God's on your side."
Jeffress also called for forgiveness, citing the example of the families of the victims at Emanuel AME Church in Charleston.
"How did they respond to that terrible injustice? It was the greatest testimony I've seen in maybe my entire life of the power of Jesus Christ," he said.
In the coming days, he added, the city and country's leaders would need prayers more than ever. He called for unity across party lines — though later in the service he compared Al Gore and other liberals' advocacy for animals and the environment while also supporting abortion rights as akin to the hypocrisy of the Pharisees.
"We need to lay aside partisan politics, and we need to come together, Republicans and Democrats and independents," Jeffress said. "We need to come together and pray for our leaders. And we need to pray for God's healing on our nation." — Claudia Koerner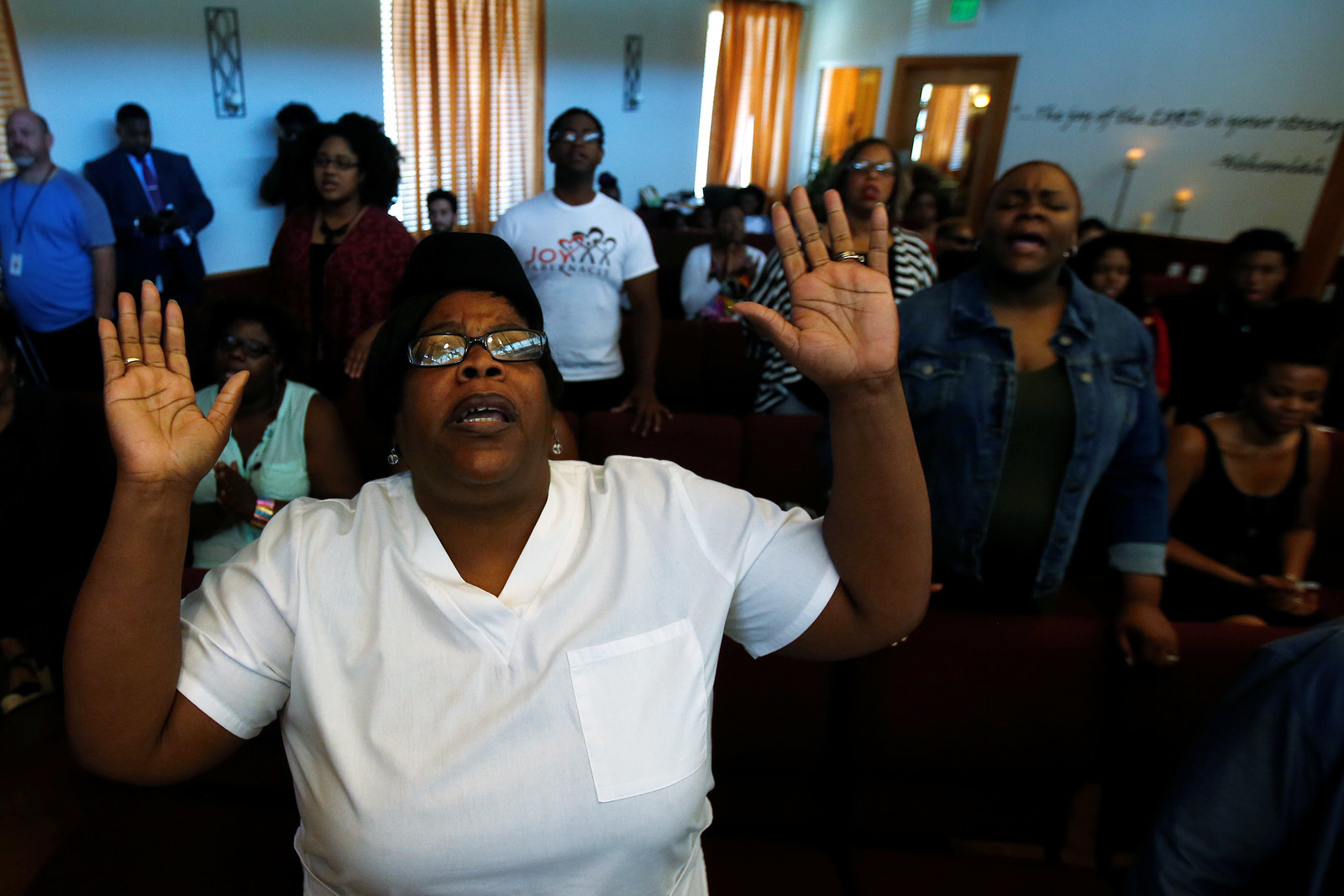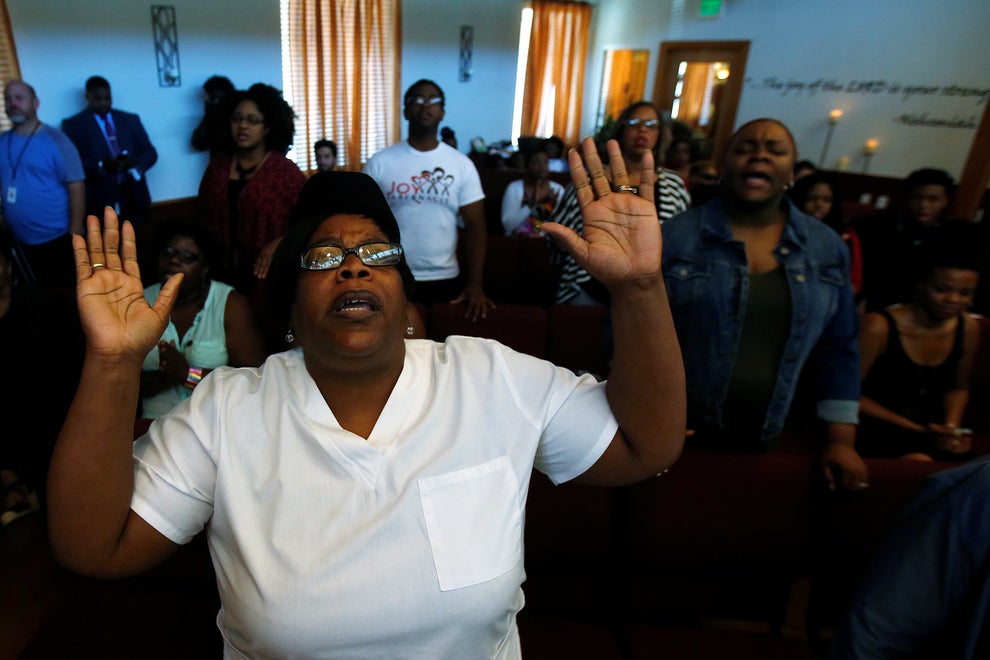 Concord Church
"This is the church's time," Rev. Bryan Carter told his south Dallas congregation Sunday morning. "There is nobody else. What can the city do? When the city had a tragedy Thursday night, the first thing they did was have a prayer service on Friday at noon. Even people that don't believe in God know that something has to come from somewhere."
Sunday morning's service at Concord Church may have had a smaller turnout than on Friday night — when the Baptist church hosted a dozen Dallas ministers to address the aftermath of Thursday's deadly police violence protest — but the message was the same: The city must turn to faith.
"The crisis we are in will not be solved with legislation or law. It will not be solved by a better education system," Carter said, in a sermon he deftly navigated from gentle to blazing. "It's going to take the people of God."
Citing the "weeping prophet" Jeremiah, Cater told an almost entirely black audience on Sunday, "This week has been a difficult week." He listed the tragedies: Alton Sterling, Philando Castile, the shootings in Dallas.
"My soul is downcast. And it's not just what's happening here, but as we look at Charleston and Ferguson and Sanford and Orlando and San Bernadino, my soul is downcast. We think about our young black men — Michael Brown and Eric Garner and Tamir Rice and Sandra Bland and Freddie Gray and Trayvon Martin. My soul is downcast. We watch these videos and then we don't see any prosecution. My soul is downcast. When some believe that we are in a post-racial world because we have a black president, my soul is downcast … We look at our criminal justice system that is slanted against people of color, from both the sentencing to profiling to the rates of mass incarceration, we must say 'My soul is downcast.'"
Carter urged his churchgoers toward action, offering suggestions yet emphasizing "peacemaking" will look different for everyone. For some it means voting in the presidential election, he said, or running for office, or protesting, or mentoring in the community.
"For others, that means you gotta be willing to help somebody that is a white brother get to a place where they can understand who we are. They will never understand until somebody helps them to understand."
The crowd cheered, hands raised all around the theater-like hall. One woman jumped up and down with her hands clenched, gleeful. Carter led a prayer. The choir sang — the singers were all wearing red, white, and blue. — Jessica Testa