Donald Trump and Hillary Clinton dominated the five major primaries on Tuesday night — with Trump ending Marco Rubio's campaign in his home state of Florida, and Clinton dealing Bernie Sanders a string of losses from the Atlantic Coast to the Midwest.
The bottom line, though, is that the race is still on for Trump, while Clinton dealt serious blows to Sanders' momentum.
More on that later, but first, a quick wrap up:
On the Republican side: Trump won Florida, Illinois, North Carolina, and the Northern Mariana Islands caucuses. John Kasich won Ohio.

For the Democrats: Hillary Clinton won Florida, North Carolina, Ohio, and Illinois.

Results in Missouri are still too close to call for both parties.

Marco Rubio dropped out of the race, ending what was a once-promising bid for the presidency that many thought could revitalize the Republican Party and how it appeals to younger and more diverse voters.

Trump appeared on stage — and praised — his embattled campaign manager, who is accused of manhandling a Breitbart reporter.

And while some people seem to think that, after Tuesday's results, the GOP race seems headed toward a contested convention — more on that below — others think Trump still has a clear path to locking up the nomination.

Sanders' loss in Illinois comes after perhaps the best week of his campaign — and he still fell flat.

Here's BuzzFeed News's live updates post, with full speech recaps links to all our coverage, and other goodness.

Both Trump and Clinton crushed the polls in Florida — the races were called for them as soon as voting ended — which was the biggest prize of the night.
Minutes later, Rubio — Trump's main antagonist who was struggling to draw establishment Republicans to his corner — took to the stage and ended his campaign in an emotional speech.

"It is not God's plan that I'll be president in 2016 or maybe ever, and today my campaign is suspended," Rubio said.

BuzzFeed News reporter McKay Coppins was at Rubio's event:
Trump's win in Florida, Illinois, and North Carolina were huge boosts in terms of delegates, but he still didn't seal his path to the nomination.
John Kasich defeated Trump in his home state of Ohio — keeping the governor in the race and preventing the businessman from accumulating a nearly insurmountable lead in delegates, the people who actually select the nominee.

Kasich looked outright overjoyed during his victory speech, vowing to not resort to insults as Trump as done. "I will not take the low road to the highest office in the land," he said.
"I labored in obscurity for so long," Kasich told the crowd in Cleveland.
"People counted me out. People in Ohio were saying, 'Why don't they ever call on him?' But we put one foot in front of the other."
His event was also noted for its serious use of confetti — because last time he didn't have enough. It was a lot of confetti. Lots and lots of confetti. Take it from this GIF and our reporter who was there, Tarini Parti:
Trump didn't even mention Kasich in his speech.
But he did notably congratulate his embattled campaign manager, Corey Lewandowski, who stood next to Trump on stage.

"Good job, Corey," Trump said. Lewandowski has been accused by former Breitbart News reporter Michelle Fields of roughly grabbing her while she tried to ask Trump a question, leaving bruises. Trump has suggested Fields was making the story up, while Lewandowski called her "delusional." Fields filed a police report that alleges Lewandowski assaulted her. Trump faced criticism for backing his staffer so visibly during the speech.
Trump then delivered his usual stump speech, saying, "More importantly than anything else we're going to start winning again, this country doesn't win anymore, we don't win with our military, we don't win with trade."
He also knocked "disgusting reporters," calling them "horrible people." Here's how Lewandowski reacted to that:
Kasich's win in Ohio is also a major step toward a contested Republican convention in July, which could happen when no one candidate nabs the 1,237 delegates to secure the nomination and the delegates instead decide who to support on the floor of the event.
As Parti wrote:
His win — the first primary victory for Kasich — will make it harder for Trump to secure the Republican nomination for president outright, increasing the chances of a chaotic contested convention in July set to take place just a few miles from where the governor celebrated his win complete with confetti canons on Tuesday.

...

Kasich will move on to campaigning in Pennsylvania and Utah this week. His campaign repeatedly points out that there are still almost 1,000 delegates to go before the convention and that the map for upcoming contests in the next few weeks is more suitable for Kasich's message. "We're going to hitch up a covered wagon and we're going West," the governor told reporters the day before the election.

Coppins said such a convention could severely damage the Republican Party as we know it:
Others, though, think Trump still has a great chance to secure the nomination without convention drama.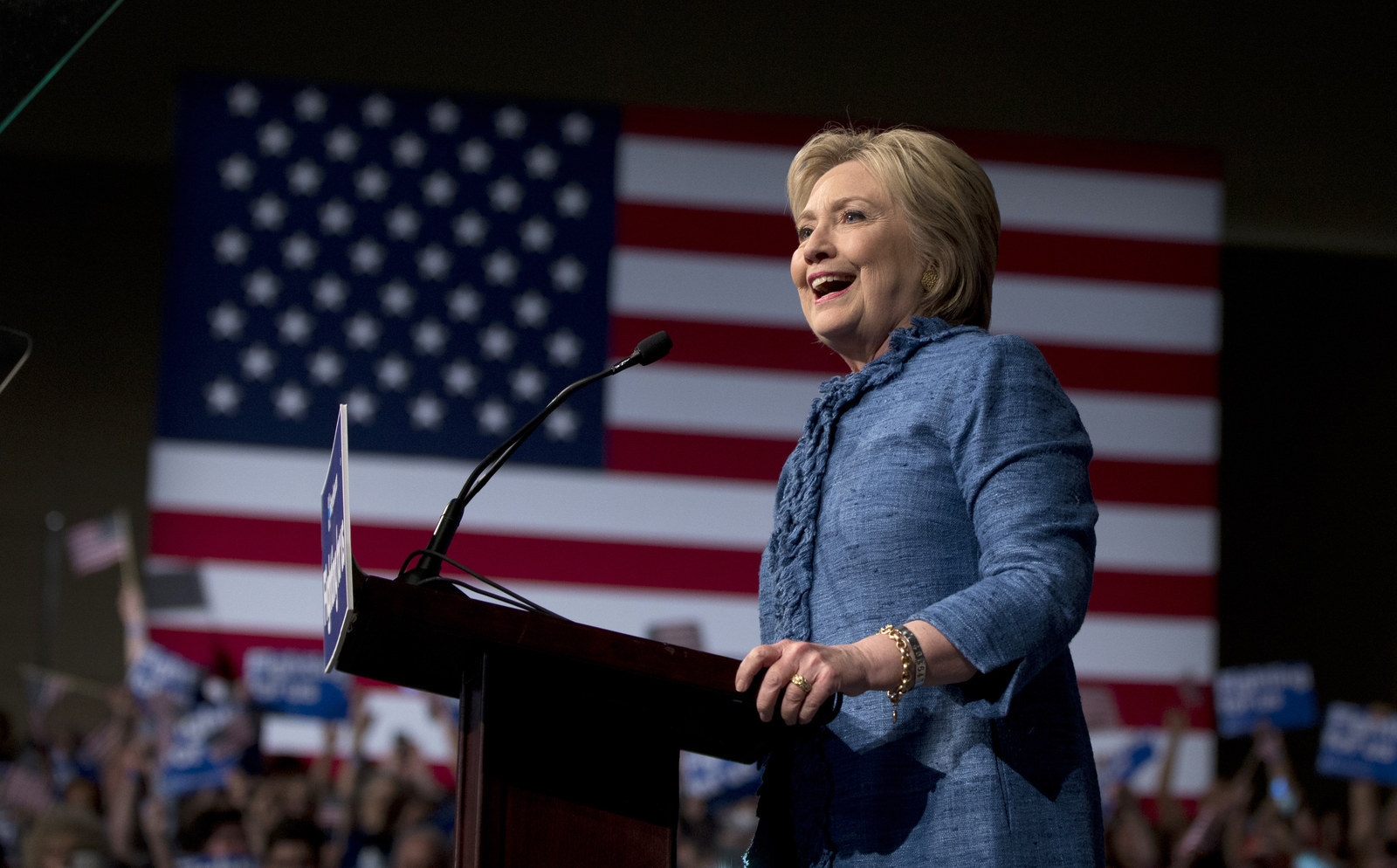 Clinton used her speech — she delivered it with a hoarse voice to throngs of amped-up supporters — to criticize Trump.
Clinton said she would seek to "bring our country together." Plans to do things like bar Muslims from entering the country and build a wall on the Mexican border, Clinton said, don't make Trump "strong. It makes him wrong."

"This isn't just about Donald Trump. All of us have to do our part," Clinton continued. "We have to take on all forms of inequality and discrimination."
She also sought to emphasize that she offered more than just nice-sounding ideas — a clear shot at her rival, Sanders.

"Running for president is hard," she said. "But being president is harder."
Clinton's win in Florida also showed that she is solidifying her grip on the Latino vote nationwide.
As BuzzFeed News reporter Adrian Carrasquillo wrote:
Miami and the rest of Florida's large Hispanic community confirmed something for Clinton: Her strength with the critical voting bloc — one that looks different in key states — has now helped deliver big wins in Texas and Florida where 27.5% of all Latinos in the country live.

The results looked similar to Texas and other counties around the country where Hispanics are densely populated. Clinton won 69% of Latino support in Florida, compared to just 31% for Sanders. She performed well across all groups, with 74% support from Latinas and 72% from the sizable non-Cuban Hispanic population in Florida where Puerto Ricans, Colombians, Venezuelans, and others contribute to a Latino voter profile that is different than in other states.
Sanders delivered his stump speech at a rally to supporters early in the evening.
"You do not have to accept the status quo. We can do better," Sanders said. "Don't let people tell you that you can't think big."
His loss in Illinois was severe though — Sanders has one of his best weeks of the campaign season, and still couldn't beat Clinton in a state he focused on. As BuzzFeed News reporter Evan McMorris Santoro put it: