ISTANBUL — Turkey witnessed one of the deadliest coup attempts in its political history last year on July 15. The failed plot marked a significant turning point for the country, which continues to reel from the fallout a year later.
Hours after a section of the Turkish military deployed soldiers and tanks on the streets across major cities in a plot to overthrow the country's president and government, thousands of people took to the streets to oppose the coup plotters. Nearly 250 people were killed and more than 2,100 were injured.

"What July 15 means to us as a country and as a nation will be understood better in the future," Turkey's President Recep Tayyip Erdogan said at an event marking the first anniversary of the coup attempt.
Here is how the botched attempt to seize power has changed the country.
A media on edge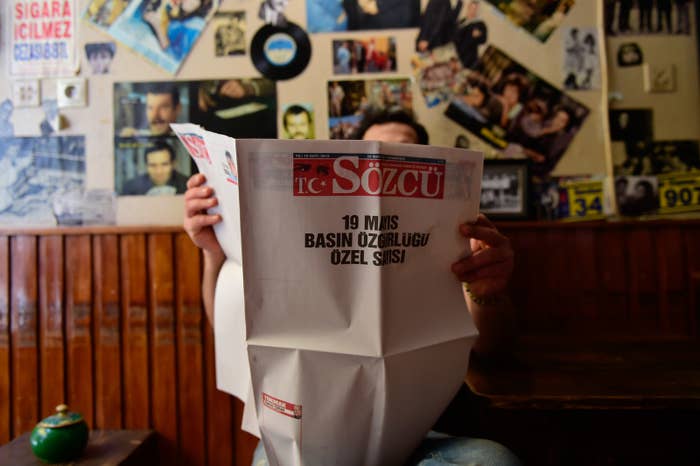 Since the coup attempt, 157 media institutions have been shut down and 2,500 media employees have lost their jobs. A total of 780 journalists lost the press cards that allow them to report. More than 150 journalists are in jail today. According to the Turkish Journalists' Association (TGC), around 120 journalists had to leave the country after July 15.
Only a few independent press organizations are left. "They have been criminalized by the government and under great pressure," Reporters Without Borders (RSF) Turkey representative Erol Onderoglu told BuzzFeed News. Despite this, the Turkish government continues to deny the ongoing repression. "No one is jailed because of journalism here. Just two actual journalists are in jail right now," Erdogan recently told the BBC.
Post-coup brain drain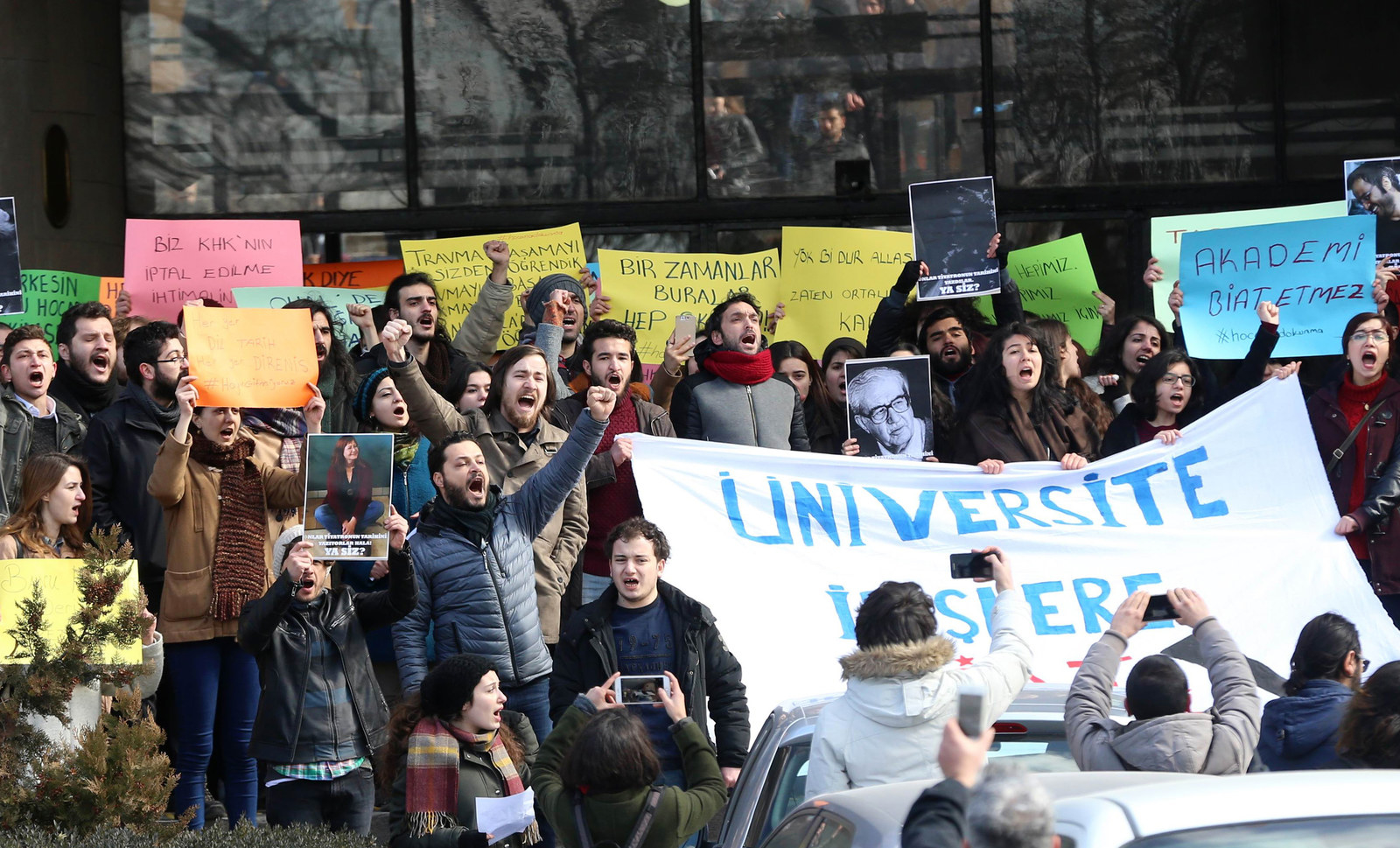 The post-coup environment has been one of distrust of educators. Turkey closed down 15 universities for alleged ties to US-based Muslim cleric Fethullah Gulen last year. According to an Amnesty International report published in May, more than 5,000 academics and other higher education employees have been dismissed. The purges have targeted top academics in the country. Ankara University, one of the country's oldest institutions of higher education, lost 72 professors from law and political science departments after the coup attempt.
The dismissals affected more than the social sciences. After Prof. Dr. Zelal Ekinci, founder of the pediatric rheumatology department at Kocaeli University, was sacked from her job, the department was shut down, leaving medical students and her patients desperate.
Judicial system in crisis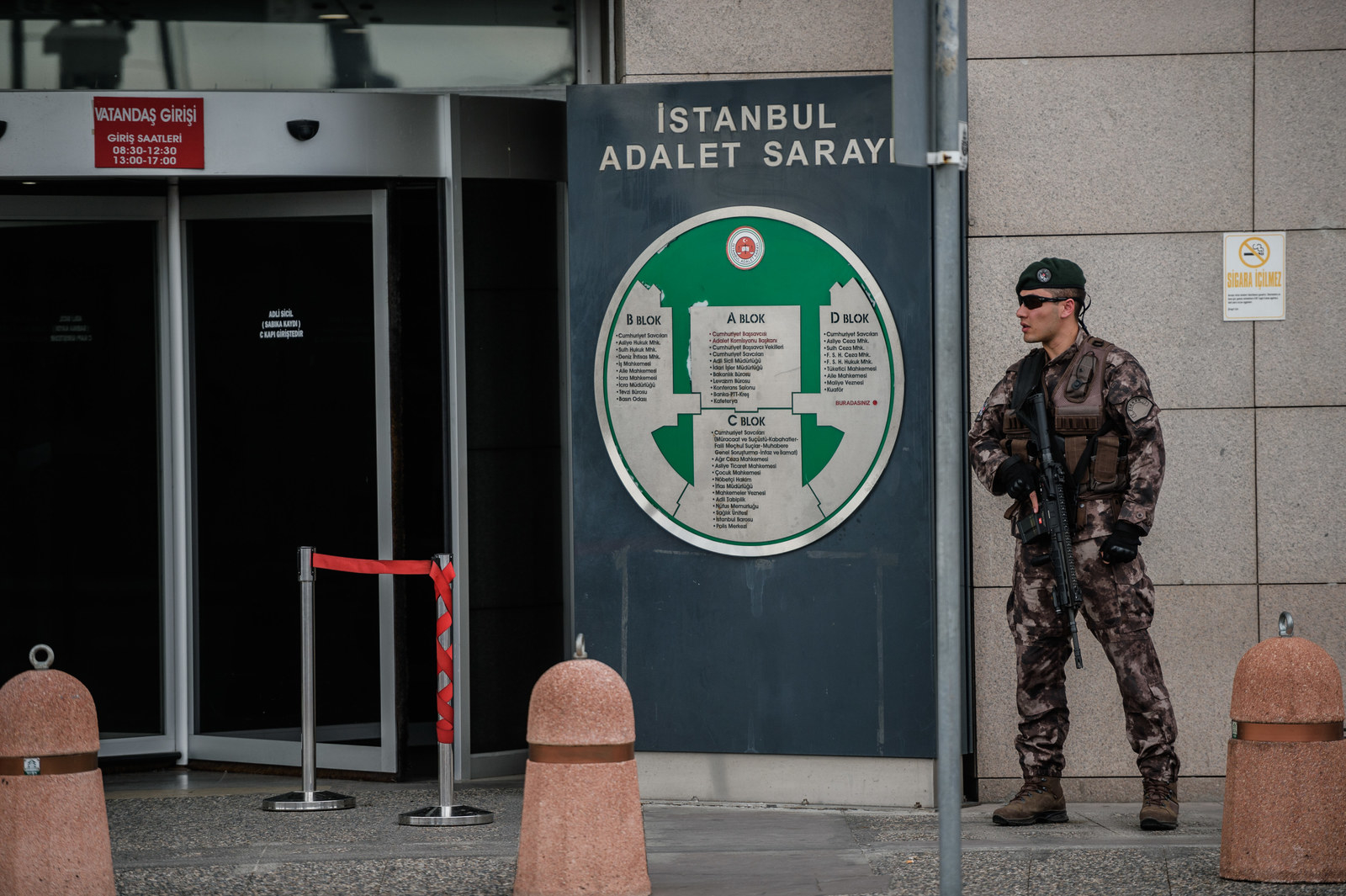 Turkey's Justice Ministry says 169,013 people are under investigation over alleged links to the coup, and 50,510 people have been arrested as a part of ongoing investigations. Within the justice system itself, 2,280 judges and prosecutors, 105 members of the Supreme Court of Appeals, 41 members of the Council of State, two members of the Constitutional Court, and three members of the Supreme Board of Judges and Prosecutors were arrested on terror charges following the coup attempt.
A state of emergency is the new normal
Following the failed coup, which left 250 people dead and around 2,200 wounded, Turkey declared a three-month-long state of emergency on July 20, 2016. The declaration allowed authorities to rule by decree and bypass the parliament in passing new laws. But rather than expiring, it was extended on April 18 for another three months, then again, and again. Erdogan recently said it will not be lifted until the fight against terrorism is over. "Lifting the emergency rule can be possible in the not-too-distant future," he added last week.
A more divided society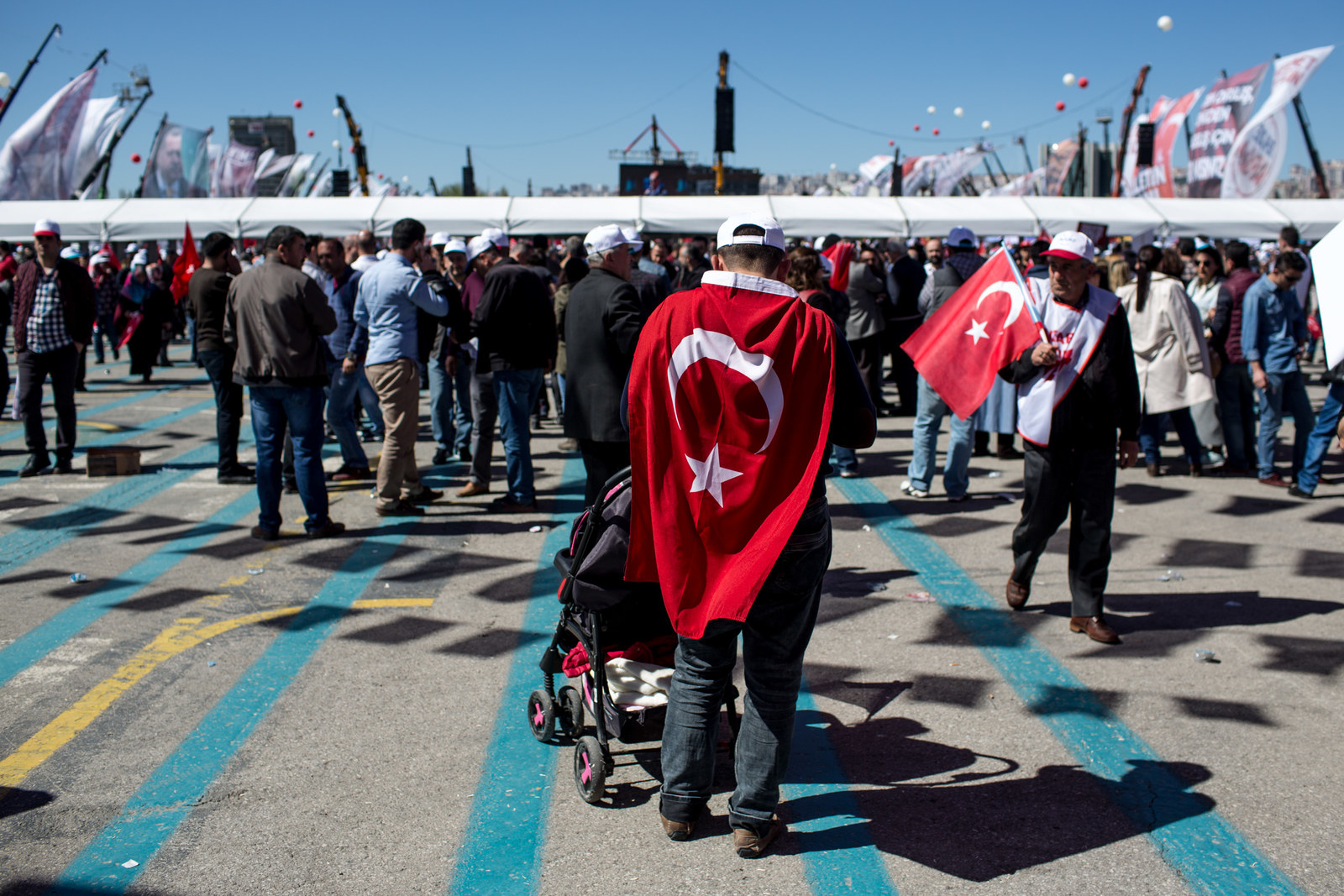 A survey released by Kadir Has University, an Istanbul-based private university, shows that 61.7% of Turkish society think the country is polarized. Almost two-thirds think this is because of the "secular-conservative" divide, while 21.9% think the reason is the "left-right" cleavage and 15.2% see it as an "East-West" split.
The "Kurdish problem" exacerbated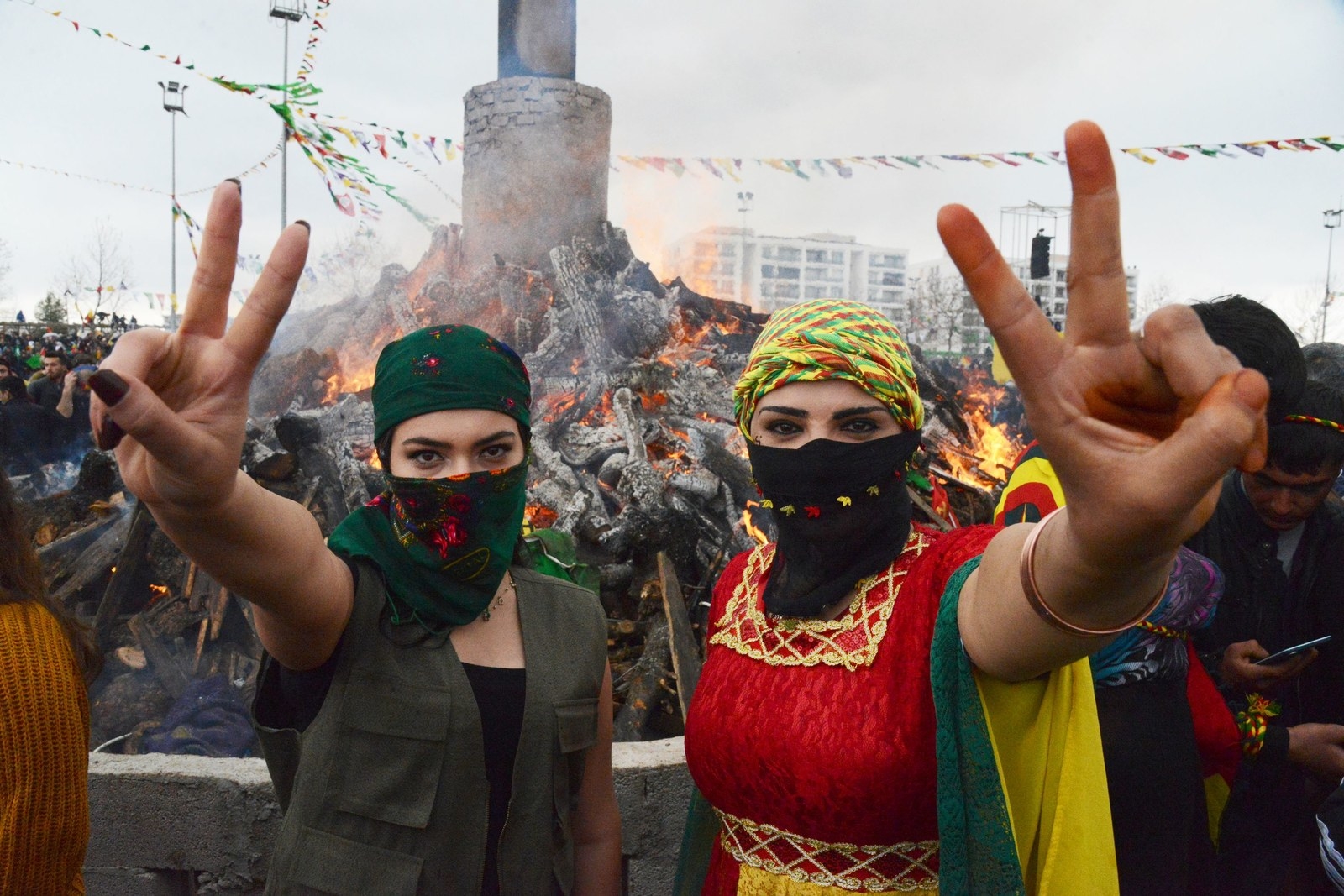 According to an Amnesty International report, the Turkish government replaced 49 Kurdish elected mayors with government trustees during the state of emergency. Thirteen politicians with the leading pro-Kurdish party, including co-leaders Selahattin Demirtas and Figen Yuksekdag, were arrested on terrorism charges in November 2016 for alleged ties to the outlawed Kurdistan Workers' Party, or PKK.
"The PKK needs to bury all their weapons. But to assume you can keep your weapons and still sit down to talk, this will not happen," Erdogan said in a referendum campaign speech in April, referring to a Kurdish group that the US and Turkey alike place on terrorist lists.
"July 15 could have been an opportunity for social and political conciliation but exclusion of the HDP [the Peoples' Democratic Party] after the attempted coup killed that possibility," Vahap Coskun, associate law professor of Dicle University in Diyarbakir, told BuzzFeed News. "In this current political atmosphere, a new peace process seems almost impossible."
A more anti-American Turkey
US–Turkish tensions rose over the last year mostly as a result of two big disputes: Turkey's request for the extradition of self-exiled Muslim cleric and alleged coup mastermind Fethullah Gulen and Washington's decision to continue to send arms to Kurdish fighters in Syria linked to the PKK. The street brawl between protesters and Erdogan's bodyguards during the Turkish president's recent Washington visit also worsened rhetoric and public animosity between the two countries.
According to a new BBC survey, Turks have became more anti-American recently, accusing US authorities of "supporting terrorist groups."
A more powerful president
On April 16, Turkey went to the polls to vote for a constitutional amendment package. President Erdogan expanded his presidential powers with a narrow 51.3% majority voting in favor. After allegations of electoral fraud, "No" voters protested the results on the streets.
Under new rules to be implemented in two years, Turkey's president will have the power to appoint or dismiss ministers, issue executive decrees, and select judges. Serdar Gulener, political researcher for pro-government think tank SETA (Foundation for Political, Economic and Social Research), says that abolishment of the "Turkish-style parliamentary system" will streamline government by removing the position of prime minister and consolidating power in the presidency. "The presidential system, in which the president will be directly elected by the people, brings a more liable and authorized executive power," he told BuzzFeed News.
But many civil society activists and opposition worry Erdogan has already garnered too much power, effectively ruling as an executive president, and that granting this office more authority would further move Turkey toward one-man rule and destroy fragile democratic institutions.
Read more from our coverage: