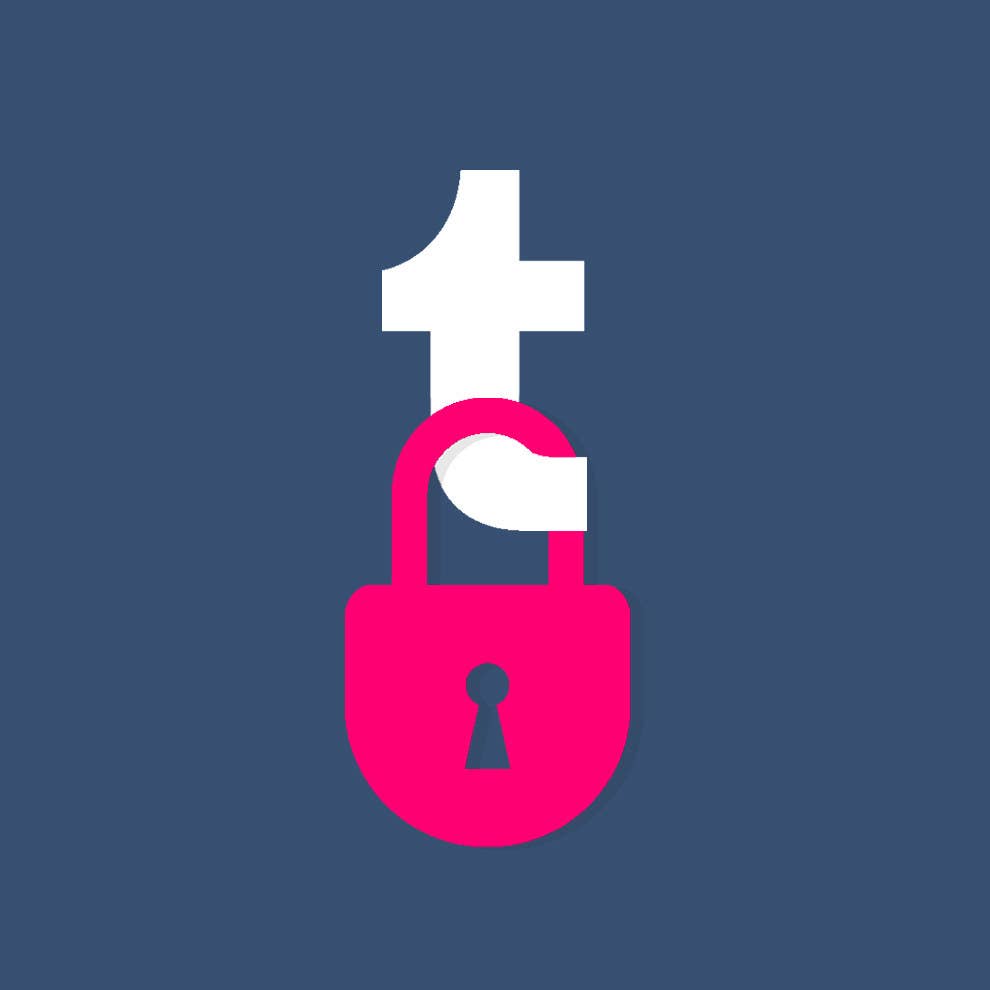 I found out about Tumblr from a guy I met through Craigslist, around 2011. It was entirely unspectacular. We met once, and then once again, and the third time he told me about the site over waffles. Tumblr was, he said, an accumulation of things: fandoms, art, porn. A multiplicity. But I only half-believed him, so he gave me some links, and I took those links from the diner to my apartment and, in this way, multiple realities converged: an interest in the arts and sexuality, and a way of living that worked for me. It's hard to think of other sites where finding all of that would be possible. They're an endangered species. And that this anecdote is now itself something of a punchline is entirely indicative of the speed of the internet's dispensation of the other.

Over the past 10 years, esoteric, rambling, personality-driven pockets of the internet — or, really, any web platforms and editorial outlets that don't have the approval and funding of vast corporate powers — have been drowning at a steady clip. That began, probably, with the decimation of Geocities in 2009, before stretching towards Gawker and the Toast, while grazing Grantland, killing the Awl, and then, just last week, Rookie. The web has become more akin to a graveyard than a den of possibility — or, perhaps, a billionaire-curated shopping mall. And while this impacts anyone who used or wrote for or just appreciated any of those websites, it hits communities living as outliers — particularly queer folks, and gender-nonconforming folks, or anyone, really, nestled just outside of our supposed mainstream — particularly hard.
This spring the Craigslist personals section died, making work harder and more perilous for sex workers, while also eliminating a galaxy of sexual opportunity for people living beyond the streamlined narratives of acceptable sexuality. And, on Monday, with the announcement that Tumblr will be banning pornography from its site on December 17, a very particular pocket of the internet — one that was, for many, the only pocket they could call their own — has become a little bit smaller.
The argument for this new regulation of Tumblr is based in a very real concern over the child pornography that's grown within the site. Until there's a feasible way to create some sort of reliable moderation for the most troubling, illegal posts — an endeavor that's costly in a financial and a personal, physical way — it's safe to say that this is a threat that'll continue to exist. But in ridding the site of a vast spectrum of "adult" content — and, based on how Tumblr's algorithm is functioning so far, a lot of completely tame stuff as well — in order to purge a small fraction of it, the site also dissolves a host of NSFW-adjacent constellations.
The solution for a very specific problem has been administered with all the delicacy of a blowtorch.
These constellations are made up of sex workers working outside spheres of widely marketable sexuality — trans folks and larger folks and older folks and PoCs among them — who will lose another of their few remaining online platforms, and creators who are working in story forms outside of their fields' dominant narratives: love stories that are gentler and browner and gayer, or narratives centering asexual folks or polyamorous folks or characters living outside of a tidy cis, white, heterosexual marriage-track footpath. It shuts the door on people, of all backgrounds, looking to connect based off of shared interests, some of which might, let's say, loop from biophysics to philosophy to Yuri on Ice to fucking. It eliminates a resource for people looking for relatable porn they can't find anywhere else. Or, I think, less dramatically, but most significantly, anyone who's just begun to broach the question of who they actually fucking are. The ban's collateral damage is indiscriminate, and the solution for a very specific problem has been administered with all the delicacy of a blowtorch.
"We've given serious thought to who we want to be to our community moving forward," Tumblr CEO Jeff D'Onofrio wrote in a statement on the reasoning behind the adult content ban. In that decision process, some of the communities inhabiting Tumblr were evidently deemed expendable. Depending on who you ask, the site made that position clear some time ago. And that decision is not at all unrelated to the more widespread shrinking of the internet's unwieldy, quirkier spaces. As the internet's market of sexuality actually becomes the market of what's profitable, the space for folks who live outside of that model is growing smaller and smaller.
Tumblr, until just this week, despite everything, served as the mascot for a sort of glorious human messiness. The site's willingness to acknowledge (or at least accept) pornography as part of the equation of what someone might look for online was chief among its merits. The sex was the point. You could be fluent in Foucault and Ferrante, and also Steven Universe, and still take time to post more than a few GIFs of a very specific sort of intercourse. It reminded me of what Wesley Morris called — in an episode of Still Processing that riffed on the demise of Craigslist Personals — "This sea of humanity trying to connect with one another, with itself."
Jenna Wortham furthered the idea, noting that "The majority of [Personals] users are classified as sexual outsiders: gay people, non-monogamous people, kink and fetish communities; you know, people who aren't leading target demographics for sites like Tinder."
In erasing what many folks have deemed "just porn," whole communities, too, will be erased.
The question Wortham and Morris posed was "Where do those people go?" And the answer is: There isn't a whole hell of a lot out there. Many of Tumblr's frequenters will end up migrating to Twitter for the very first time. Other blogging platforms, like Pillowfort, will have their shot to nab newcomers, too. For a period of time, there was a galaxy of opportunity on the internet. Now, that's no longer the case. In erasing what many folks have deemed "just porn," by joining in the internet's race to diminish sexuality from the idea of what makes a person, whole communities, too, will be erased, and the possibility for fostering the connections that the executives of massive social media platforms speak so fondly of will be gone. Just like that.
"We spent considerable time weighing the pros and cons of expression in the community that includes adult content," D'Onofrio wrote. "In doing so, it became clear that without this content we have the opportunity to create a place where more people feel comfortable expressing themselves." But it's not just a question of how many people, but which people will feel welcome on this and every other online platform. If your identity or the thing you're looking for is outside of the dominant, market-friendly frame, then with the demise of this one facet of Tumblr, you've just lost one more place to find yourself. For a minute, Tumblr meant that you could care about sex, among other things, and that those other things weren't any more or less important than the sex. They were a part of the whole. A part of whatever story you were trying to tell.
Now, there's one less place to find that. One less place to go.
I met the guy off of Craigslist a few more times afterwards. We did whatever we did, but mostly we talked about what we'd talked about on the internet, in the digital space: our favorite baking dishes and Yasujiro Ozu's films and Lionel Messi. We talked about Tumblr. It was a friendship born out of those interests, out of sharing links and fandoms, and it didn't make cumulative sense in any narrative that I could think of, or one I'd ever seen on a screen, but it was further evidence that the internet is only ever made up of the people who inhabit it. The spaces celebrating the universes inside of us are worth retaining for that reason alone.

The connection dissolved in a natural way: I left town. He didn't. The last time, we met in a bar and joked over video games, until neither one of us could breathe from the laughter. Afterwards, I sat for a little while in the car, breathing on my hands from the cold, and then I remembered to send him a link from something I'd found, some ridiculous video. He responded immediately. Another connection. It felt nice, for a minute, to be seen. ●
Bryan Washington is a writer from Houston. His first collection of stories, Lot, is forthcoming from Riverhead Books.