12 Podcasts Hosted By Women To Listen To This Fall
There are a plethora of podcasts to go around for everyone, no matter your taste or how you listen, but there's really been no better time to hear powerful podcasts hosted by brilliant women.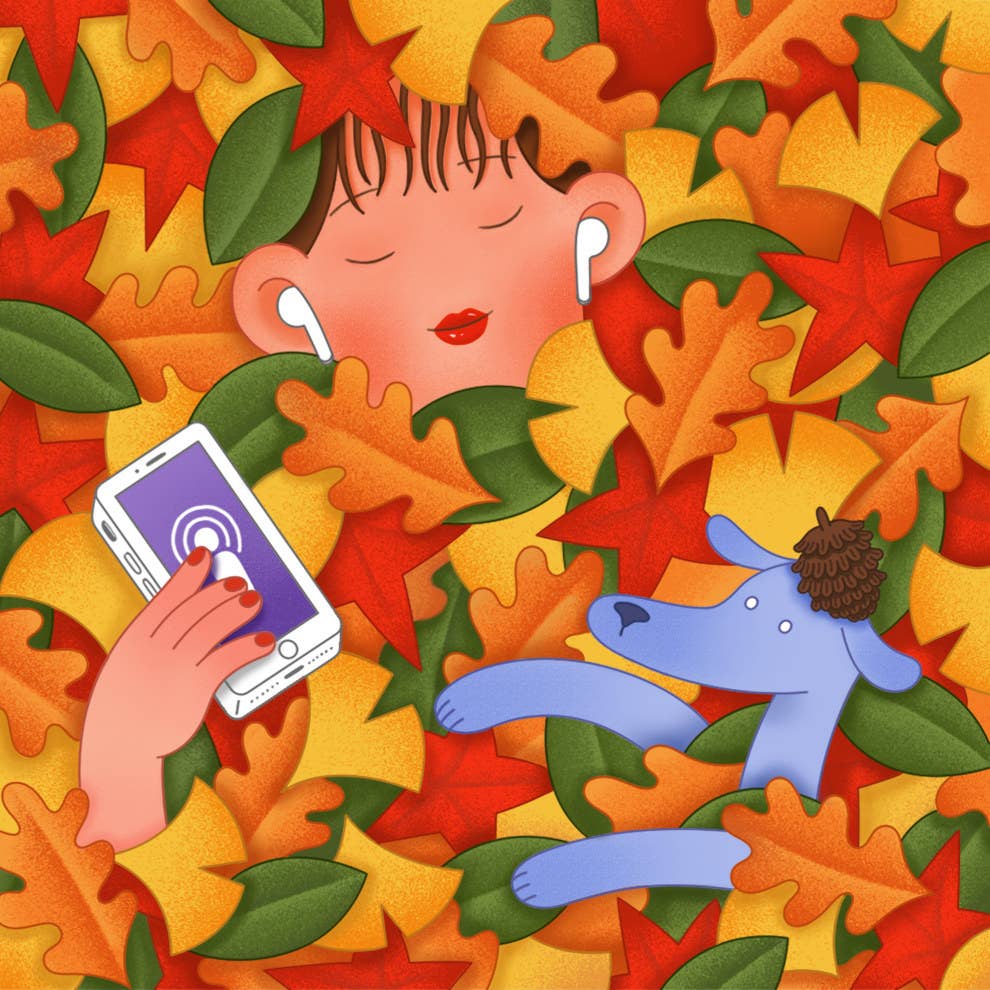 Here's a list of recommended podcasts hosted by women — mostly new podcasts and some oldies too — that you should have on your radar this fall. If you've already got these covered, kudos to you (and make sure you check out these podcasts too).

1. The podcast to listen to for motivation from badass women:
Women in Charge by Slate is hosted by editor-in-chief Julia Turner where she asks "other women in charge about the nitty-gritty details of their work lives."


2. The podcast to listen to when you need a self-love reminder:
Bodies by KCRW is hosted by Allison Behringer and "follows one person's journey to solve a mystery about their body."


3. The podcast to listen to during a power walk on a brisk fall day:
Hysteria by Crooked Media is a show hosted by a "bicoastal squad of opinionated, mouthy women" that tackles "news, politics, and cultural stories that affect women's lives."


4. The podcast to listen to when all you want to do is binge:
Serial, Season 3, by This American Life and WBEZ is hosted by Sarah Koenig, who brings listeners to court in Cleveland to tell you "the extraordinary stories of ordinary cases. One courthouse, told week by week."


5. The podcast to listen to when you need a good laugh or cry, or maybe both:
Terrible, Thanks for Asking by APM Podcasts is hosted by author Nora McInerny, who talks candidly about pain and awkwardness.


6. The podcast to listen to instead of watching that scary movie:
Dr. Death by Wondery is reported and hosted by Laura Beil and tells the story of a "charming surgeon, 33 patients, and a spineless system."

7. The podcast to listen to when you need your best friend:
Call Your Girlfriend is cohosted by BFFs Ann Friedman and Aminatou Sow and is dedicated to "long-distance besties everywhere."


8. The podcast to listen to when you're tired of your Facebook friends trying to sell you stuff:
The Dream by Little Everywhere and Stitcher is hosted by Jane Marie and goes "into the world of pyramid schemes, multi-level marketing, and all the other businesses that require their members to recruit their nearest and dearest in hopes of a commission."


9. The podcast to listen to if you feel like ruffling some feathers:
Unladylike is hosted by Cristen Conger and Caroline Ervin, and they tell "stories from rule-breakin' ladies" and include "a solid dose of delightful feminist rage."


10. The podcast to listen to while sippin' on some hot apple cider:
Thirst Aid Kit by BuzzFeed is hosted by Bim Adewunmi and Nichole Perkins and "explores how pop culture shapes our desires."


11. The podcast to listen to during a long road trip to the country:
In the Dark, Season 2, by APM Reports is told by reporter Madeleine Baran, who "examines the case of Curtis Flowers, who has been tried six times for the same crime."


12. The podcast to listen to when you've ditched your Friday night plans:
Night Call by Audioboom is hosted by Molly Lambert, Tess Lynch, and Emily Yoshida, who "blend of pop culture theory, internet fascinations, and venture down a plethora of half-baked conspiracy theory rabbit holes."