Another obscure '90s fad is gracing us with its presence. Zima, the strange but beloved malt-boozy beverage, is making a return this Fourth of July.
"The '90s resurgence is happening everywhere and everyone has great stories and memories with this drink so we thought it would be a fun thing to do," Tristan Meline, Zima's brand manager, told BuzzFeed News.
But you can only experience this nostalgia for a short time. Zima is only available until Labor Day and there aren't any plans to make it a permanent fixture in the alcohol aisle.
For those of you who are not familiar with this piece of pop culture history, Zima was the first alternative to beer, like the '90s version of Smirnoff Ice and Mike's Hard Lemonade.
It had a loyal, almost cult-like following and was MadTV's Rusty Miller's drink of choice (if that gives you any idea).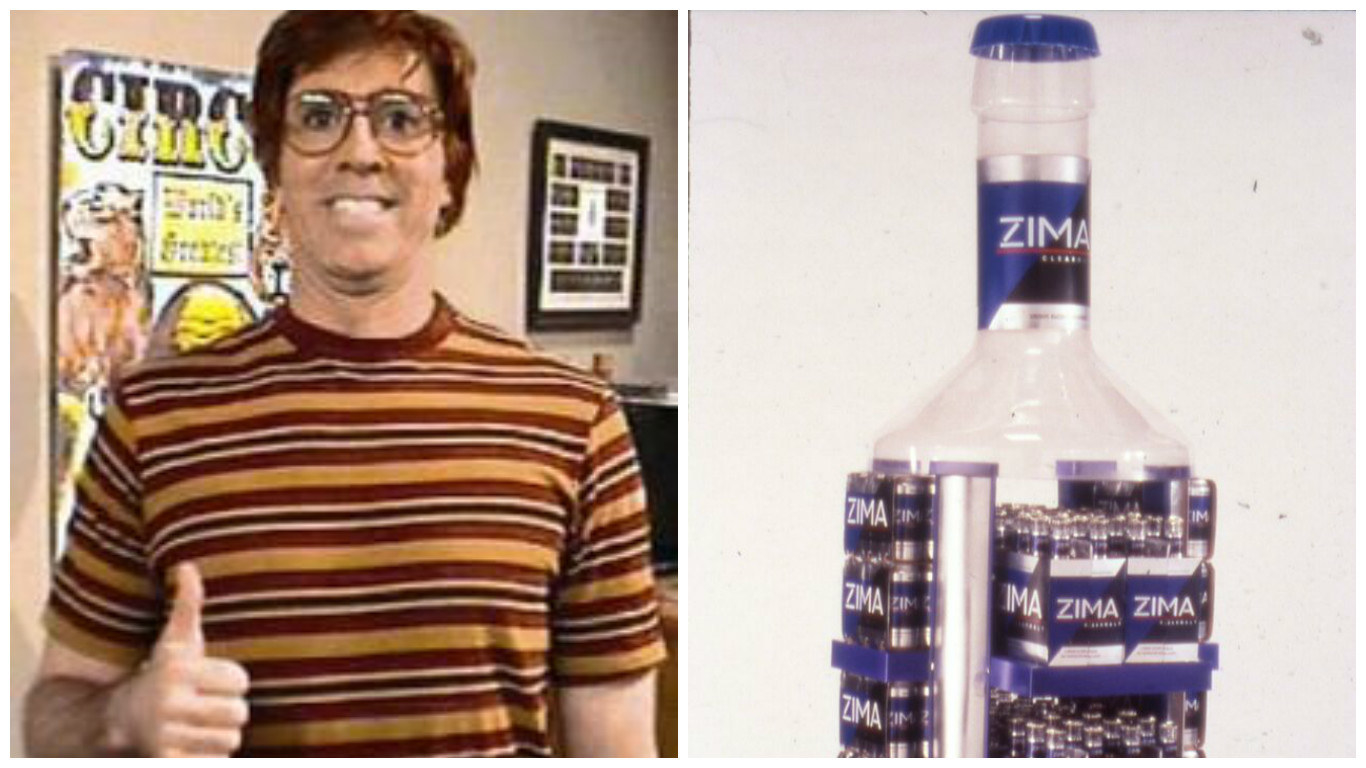 Coors created the fizzy alcoholic beverage (which apparently you must consume with Jolly Ranchers because it didn't really have a flavor) in 1993 when beer sales were declining.
Its peculiar look and taste made it a major success, but then other brands hopped on the malt-beverage train and Zima faded into obscurity in 2008 after several marketing blunders.
But like most odd American fads, it remained popular in Japan. Obviously.
Rumors of Zima's return had been bubbling up recently and '90s kids have been bugging out.
Talk about dedication 😬
Apparently, it makes a great mixer ¯\_(ツ)_/¯
The offbeat, uncomfortable commercials were one of the best things about the drink. They riffed on traditional beer commercials, featuring oddballs, hipsters, and grungy teens drinking in random places and empty bars.
So if you're looking for something different or want to relive your youth, grab your walkman, hit your friend's crib, and get crunk. Because "when it's gone, it's gone," Meline said.