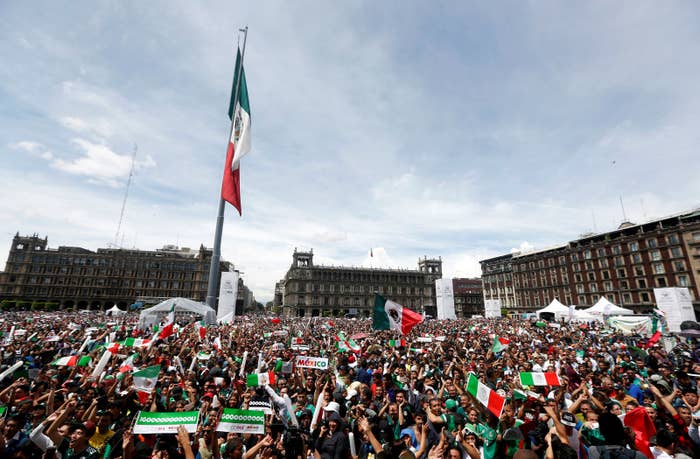 Ecstatic soccer fans in Mexico City were so damn happy after their team scored a clutch, single goal to win their World Cup opening match and deliver a shocking upset to Germany on Sunday that they literally shook the earth.
Mexico's Institute of Geological and Atmospheric Research recorded a tremor during the exact moment Hirving Lozano shot past Germany's defense in the 35th minute to secure a 1–0 lead against the defending world champions.
At 10:34 a.m., crowds back home erupted and went so wild that their "mass jumping" triggered about a magnitude 3 quake, Carlos Del Ángel, the institute's director, explained.
"We know that in various parts of the city where there were more people and when all the people jumped into the air at the same time in celebration, we were able to pick that movement up using several monitors that we have in Mexico City," he told BuzzFeed News.

However, the quake was such a "small movement" that people "probably didn't feel it," he went on.
(Let's be real, they were probably too distracted freaking the F out over this win they wouldn't have felt even a big, real earthquake.)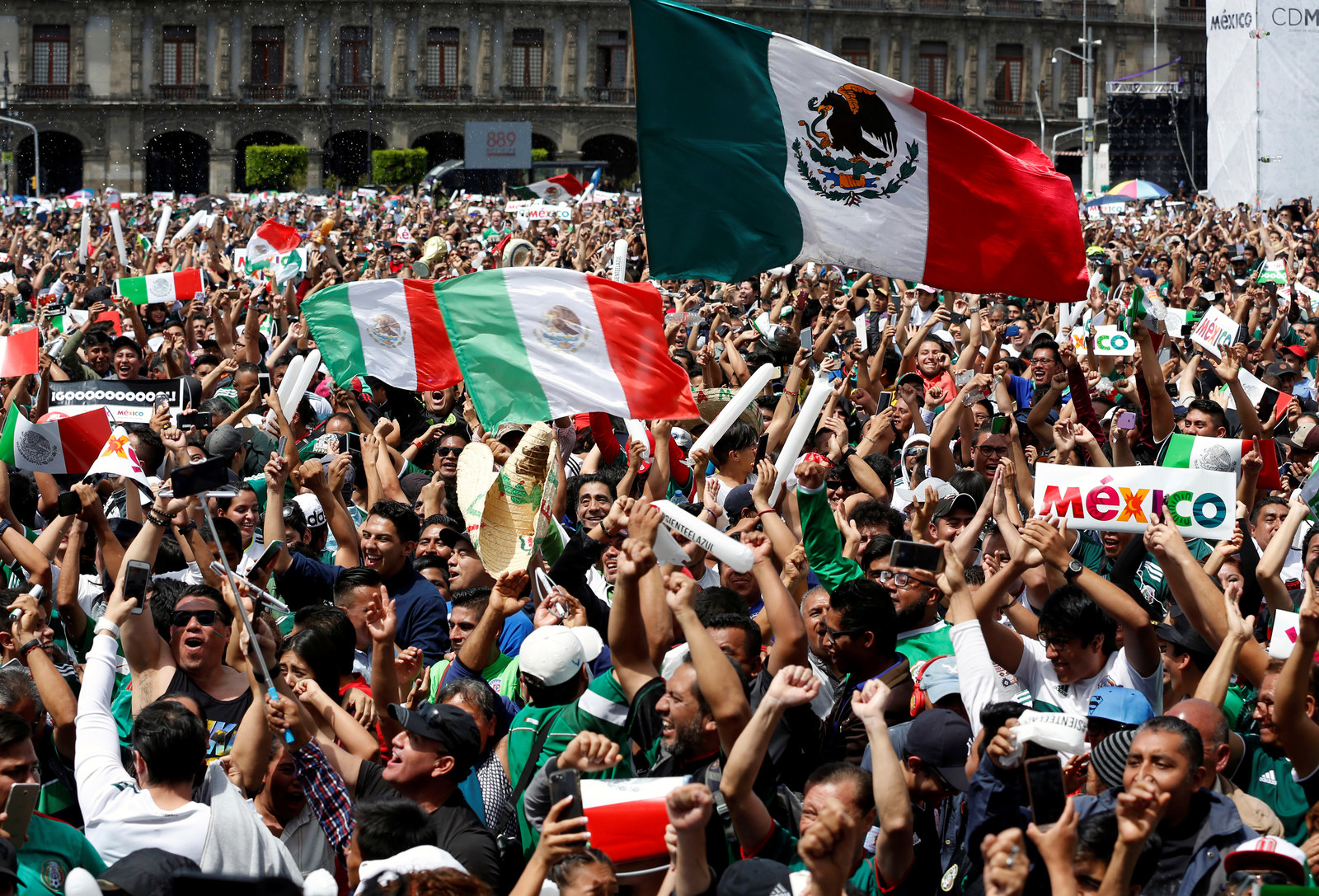 Throngs of fans waving flags swarmed a central plaza, encircling the Angel of Independence monument in a sea of green jerseys immediately after the game, which is one area Del Ángel pointed to as a source of the tremor.
Their instruments measured the movement reaching out about 16 kilometers from the city's center.
Quakes caused by mass exuberance is apparently a thing.
In 2017 when Peru qualified for the World Cup for the first time since 1982 after beating New Zealand 2-0, the jubilation of fans would have triggered an earthquake alert.
About 30 years ago, scientists recorded a similar phenomenon during an incredibly tense football match between Louisiana State and Auburn, earning LSU's now-historic play the name, "The Earthquake game." It also happened during the 2011 NFL playoff game between the Seattle Seahawks and the New Orleans Saints.
And in 2016, Leicester City fans created a tiny earth shift when Leonardo Ulloa scored a last-minute goal against Norwich. Nearly 30,000 people bursting from their seats at the exact same time released so much energy at once that it made it onto the Richter scale, scientists told the BBC.
Del Ángel and his team plan to watch their monitors closely when Mexico takes the field again on June 23 to play South Korea, expecting another potential jump-quake.
It's unclear if the country's team knows that their fans caused the actual earth to shake as a result of their spectacular win, but Lozano, who scored the goal, told reporters that the moment was monumental.
"I don't know if it's the biggest victory in [Mexico's] history, but one of the biggest for sure," Lozano said. "It's great to start on the right foot when you are playing the world champions."

CORRECTION
Earthquake activity was detected in Lima in 2017 during a World Cup qualifier between Peru and New Zealand. An earlier version mistakenly said it was last weekend.