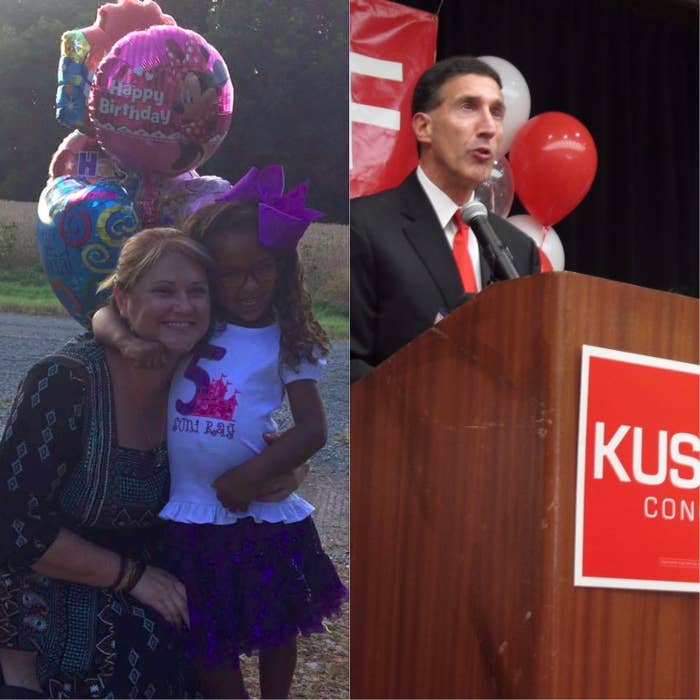 The Tennessee woman who was accused of trying to run Rep. David Kustoff off the road over his vote to repeal Obamacare was ordered Friday to not have any contact with the congressman or his staff for a year.
Wendi Wright, who was charged with reckless endangerment, has to obey that restraining order and also can't be arrested on any other criminal charges, according to an agreement her lawyer worked out with prosecutors.
If she follows those rules, Weakley County Judge Thomas Moore will dismiss Wright's charges and expunge them from her record, her lawyer, Daniel Taylor, told BuzzFeed News.
"I'm grateful for our justice system, for all those who've given me support from the beginning, and all those who will continue to seek justice under the law," Wright told BuzzFeed News after the court hearing.

Kustoff was not present at the hearing and was represented by his attorney and members of his staff. BuzzFeed News has contacted him for comment on the decision.

Wright and her family left the court house in Dresden, Tennessee, joined by about 20 supporters and friends wearing green ribbons.
"It's such a relief. It's surreal," her mother, Kathy Wright, said of the allegations and court hearings. "My chest has been so heavy and I haven't slept in three weeks."
Wright, 35, says she is "just really happy to know" she will be with her five-year-old daugther, Suni, who is one the main reasons she says she pursued her Congressman after she saw him on her campus last month. The single mom told BuzzFeed News that she tried to speak with Kustoff because she wanted to ask him a question: What constitutes a pre-existing condition?
Kustoff told police that Wright allegedly tried to run him off the road after seeing him after on campus at the University of Tennessee at Martin, where she is studying education. After trying to flag him down, Kustoff drove off, her attorney told BuzzFeed News.

Kustoff told police that Wright was driving extremely close to his car on a highway, and then reached into the vehicle when he pulled into a friend's driveway. Kustoff said he and the staffers who were with them feared for their physical safety during the incident.
Wright, along with a host of other constituents, said she had been repeatedly trying to contact the Congressman since he voted to repeal the current healthcare law a few months ago and emphasized that she "often calls our senators to express my view of health care for all."
"I think it hurt knowing people and friends didn't believe her or in her," Wright's mother said. "But we are so proud of her for standing up for something she is so passionate about."