President Donald Trump galvanized a group of veterans to boo and heckle the media during a national convention for the Veterans of Foreign Wars on Tuesday, prompting a rebuke from the organization.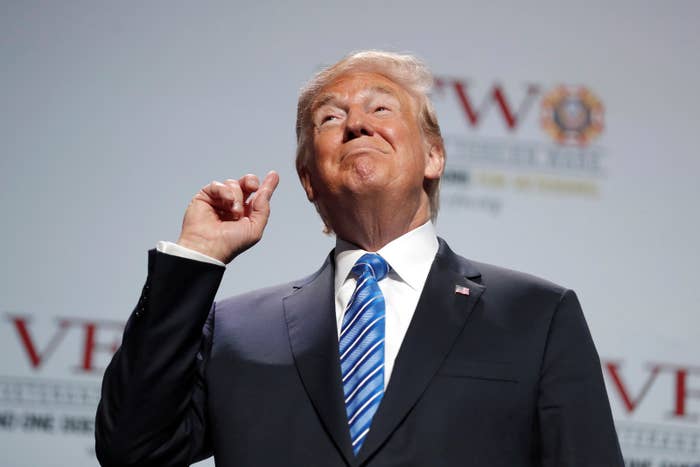 The veterans services organization said it was "disappointed" that members joined in on Trump's refrain of attacking the media.
"We were disappointed to hear some of our members boo the press. We rely on the media to help spread the VFW's message, and CNN, NBC, ABC, FOX, CBS, and others on site today were our invited guests," spokeperson Randi Law said in a statement. "We were happy to have them there."
The president addressed the crowd of veterans at the organization's large convention in Kansas City, Missouri, belaboring topics like illegal immigration, tariffs, and the trade policies of other countries.
Toward the middle of his address, Trump suddenly pointed at reporters in the back of the room and told the audience, "What you are seeing and what you are reading is not happening."
"Just stick with us," Trump said of his administration. "Don't believe the crap you see from these people — the fake news."
The group of veterans loudly cheered, booed, clapped, and laughed as the president attacked NBC.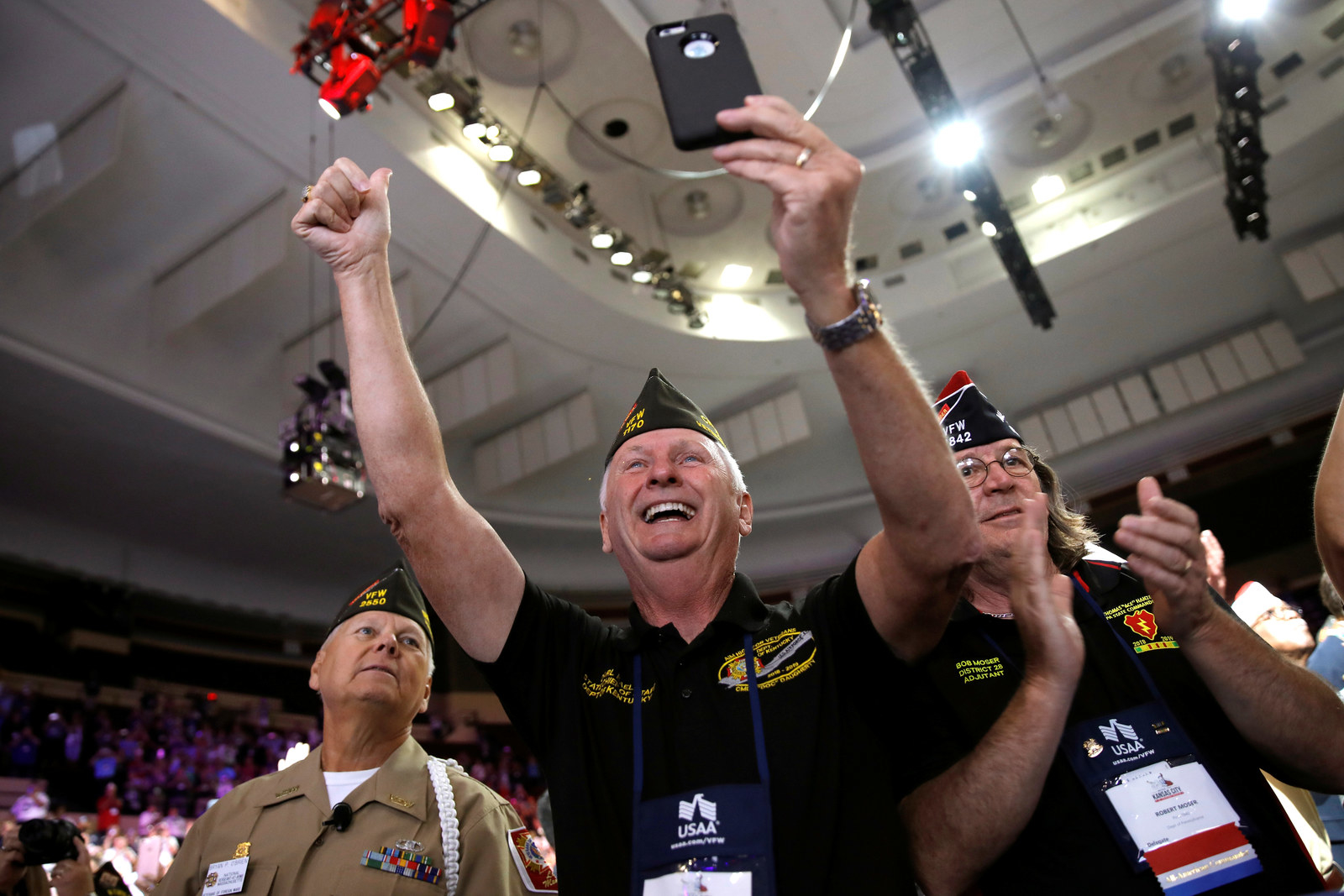 After the president's speech, VFW took to Twitter to publicly push back against his remarks and stood up for the outlets he consistently undercuts, including CNN and NBC.
People applauded the VFW for its statement.
And others shared the VFW's support of the media.
"As a veteran, I am disappointed to have heard fellow vets boo at members of the free press," one person said. "We all took an oath to protect the Constitution. All of it."
Others, however, were upset with the veterans organization for hosting the president, who avoided the draft several times due to a bone spur, and for not taking stronger action against his remarks.
Trump is known for criticizing the press and almost anyone else who disagrees with him during his speeches, even at events normally devoid of politicized rhetoric. Almost a year ago, the Boy Scouts of America issued an apologetic statement after Trump delivered an overtly political speech in which he also lashed out at the media during their national jamboree.
Dwight Perry, a 66-year-old Army vet, told the Washington Post that the president should not have politicized their convention. "This is not what you do at a VFW convention. ... He didn't have to come out here and talk about how great he is," the vet said.
Many veterans reportedly decided to skip the president's speech. At the last minute, the organization moved Trump's event from the convention center to the auditorium.
Many seats, however, seemed to have remained empty.
Law, the VFW spokesperson, said about 4,000 people attended the speech, and that moving Trump to the smaller auditorium was a White House decision.
The White House did not immediately respond to requests for comment.