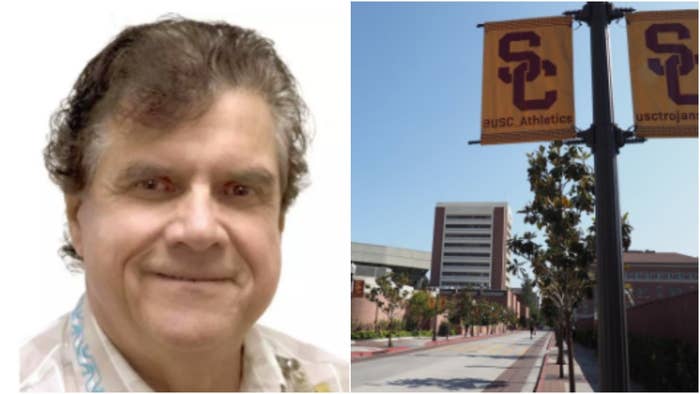 Los Angeles police said Tuesday that 52 women have filed complaints alleging they were mistreated by a former gynecologist at the University of Southern California.
LAPD Capt. William Hayes said detectives are examining the misconduct allegations against Dr. George Tyndall, which span from the early 1990s to around 2016, or nearly the entire duration of his career as the school's primary campus gynecologist.
The mounting investigation is still in its early stages, Hayes said, adding that the complaints range in severity and officials are still determining whether any rise to the level of criminal behavior. Detectives are also working with three experienced prosecutors from the LA County district attorney's sex crimes division, a spokesperson for the office, Shiara Davila-Morales, told BuzzFeed News.
The wave of allegations come as USC continues to grapple with outrage over the revelation that officials repeatedly ignored complaints about the 71-year-old doctor, who allegedly inappropriately touched students and made sexually and racially discriminatory comments for nearly two decades, following an investigation by the Los Angeles Times.

Multiple women later told BuzzFeed News that Tyndall inserted his fingers into their vaginas, often without gloves, and told them it was part of their examination. He was also accused of making inappropriate, sexual comments. One woman said Tyndall grabbed her breasts. Another said he commented on her pelvic floor muscles and said she should "try to keep it tight" for her partner.
Tyndall quietly resigned last year with a payout after a yearlong investigation, but the university only recently disclosed the decision, prompting backlash from the USC community. The school's president stepped down last week after 200 outraged professors signed a letter demanding his resignation.
Tyndall served as the private university's primary gynecologist at the student health clinic for nearly 30 years and saw about 10,000 patients, Hayes said. Since the scandal broke, more than 380 people have called the university through a hotline established to field complaints about the former gynecologist.
A growing number of women are also taking legal action. As of Tuesday, at least 26 of his former patients had filed lawsuits against USC, accusing the university of failing to protect them and other students, according to the Times.
The Medical Board of California has also opened its own investigation into the veteran gynecologist and is working with LAPD detectives, Hayes said.