President Trump is visiting San Juan, Puerto Rico, today to meet with victims of Hurricane Maria who are still without drinking water and power.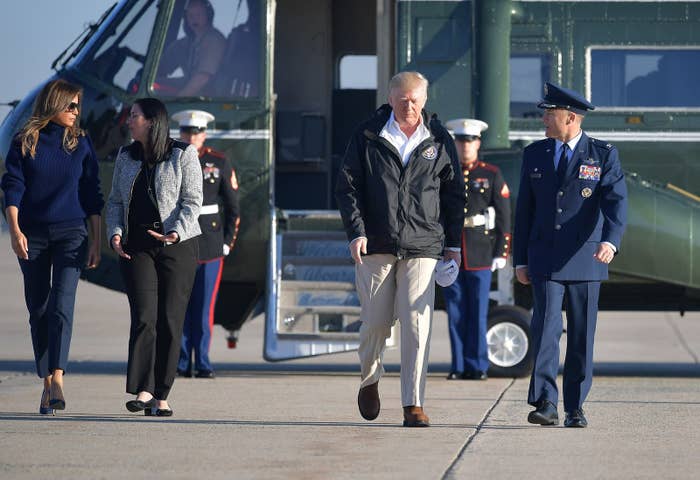 But about 100 miles away, people on the US Virgin Islands — who are US citizens, like people in Puerto Rico — are also still struggling to get basic necessities after both Hurricane Irma and Hurricane Maria slammed into the islands in a two-week period. Trump's schedule shows he will not visit the islands.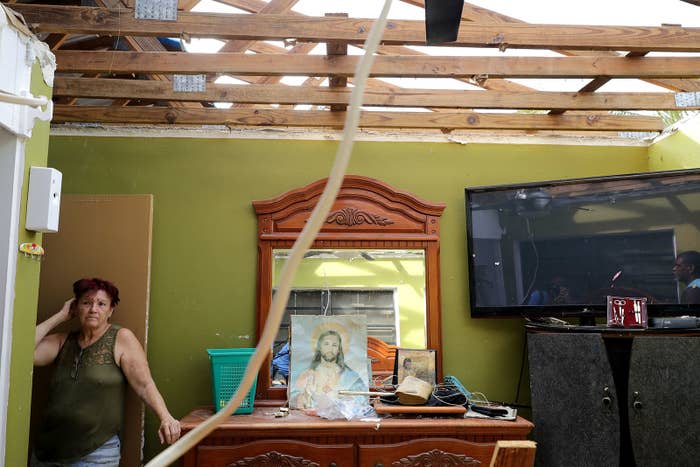 Since Maria, US Virgin Islanders say they feel forgotten by the media and federal government, whose attention swung quickly to — and remained on — the damage and unfolding disaster in Puerto Rico.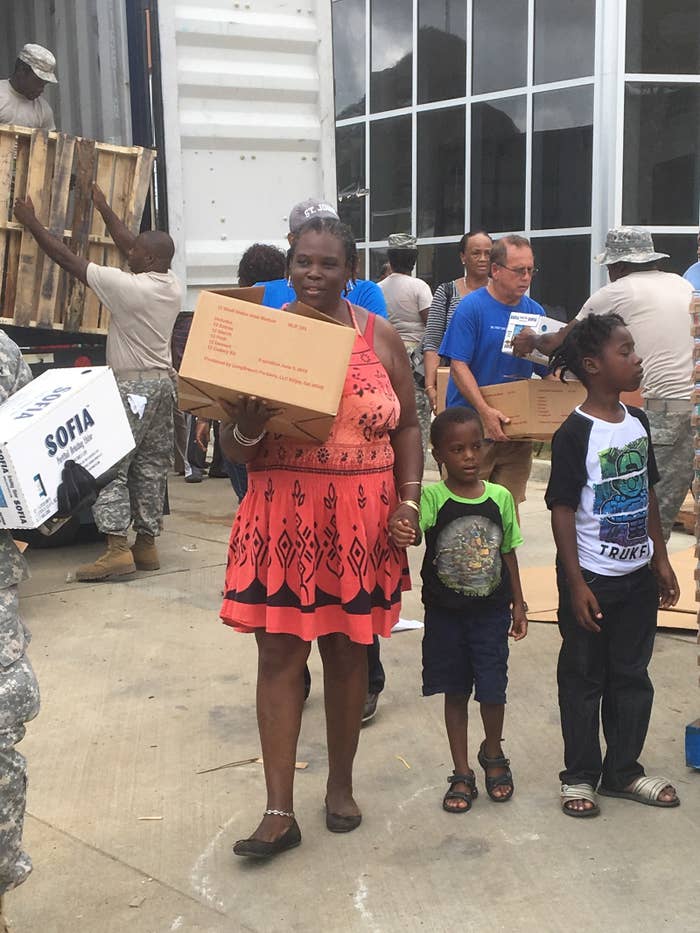 I asked about a dozen US Virgin Island residents about Trump not touring or seeing the islands, which is also still mostly without power, drinking water, cell service, and people are still searching for generators and blue tarps to cover up their gaping homes.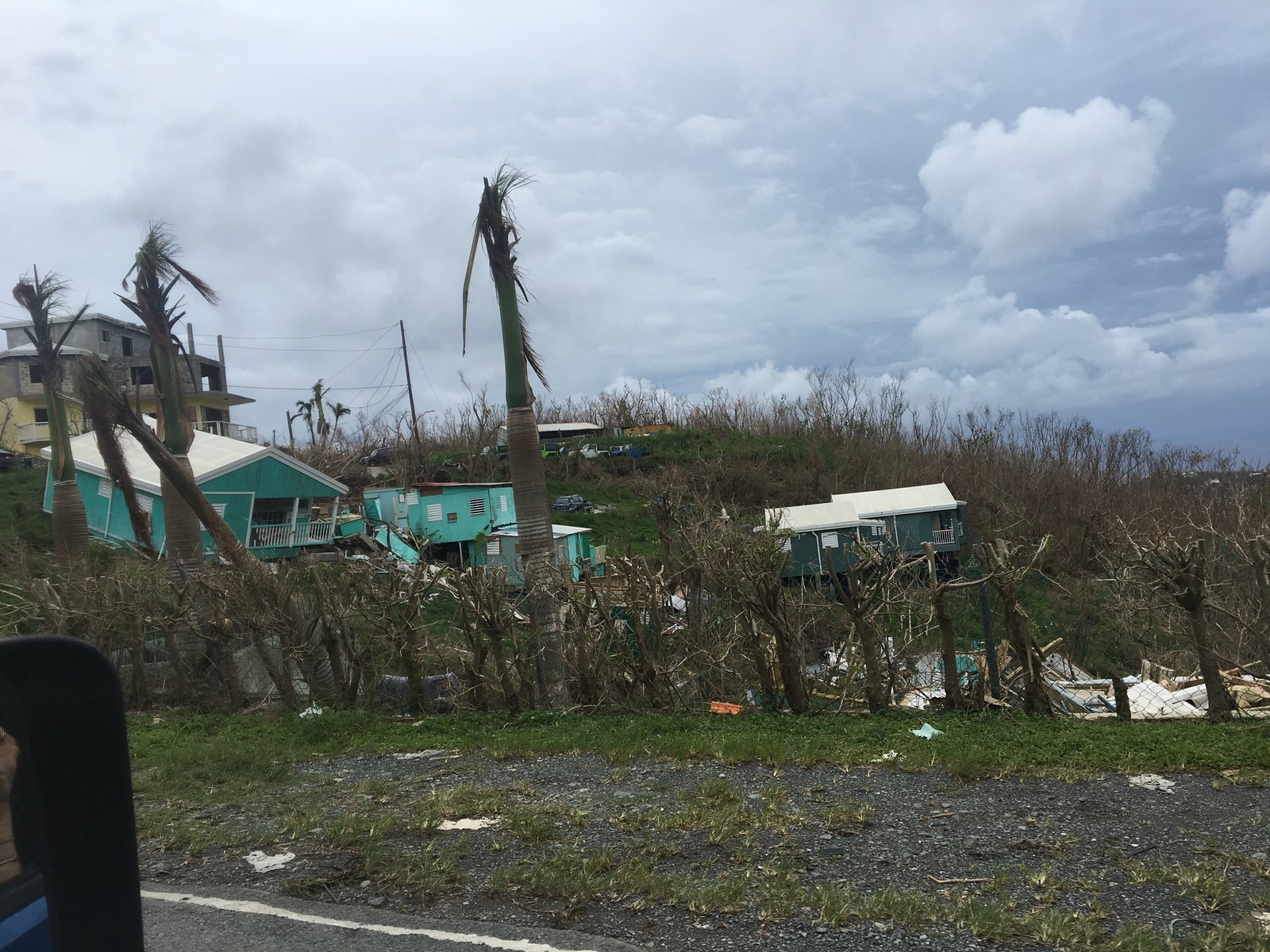 Most people said they are angry, disappointed, but not surprised that the president is not setting foot on the islands, even after he said he would. Many faulted Gov. Kenneth Mapp — who Trump will meet with on board a boat — for not being more vocal.
A spokesperson for Mapp told BuzzFeed News that the previous plan was to meet with the president on the islands — which is what he would have preferred — but it appears that the president had changed his mind.
"It would have made sense to meet in the affected area," said Sam Topp, the governor's spokesperson.
The White House didn't immediately return a request for a response.
"I never expected him to actually come here," said Citierra Stewart, a 44-year-old small business owner from St. Croix. "We're non-voters, what does he care? It just reinforces that."
Stewart still cannot get into her home, which sustained significant water damage, because the doors are swollen shut. She has been living with a friend, who is still without power.
"But can he at least bring me a generator," she joked.
"If he's that close why doesn't he just come and look at us?" asked Ella Ryner, a hotel worker on St. Thomas. "He doesn't have to land. He should take a helicopter tour."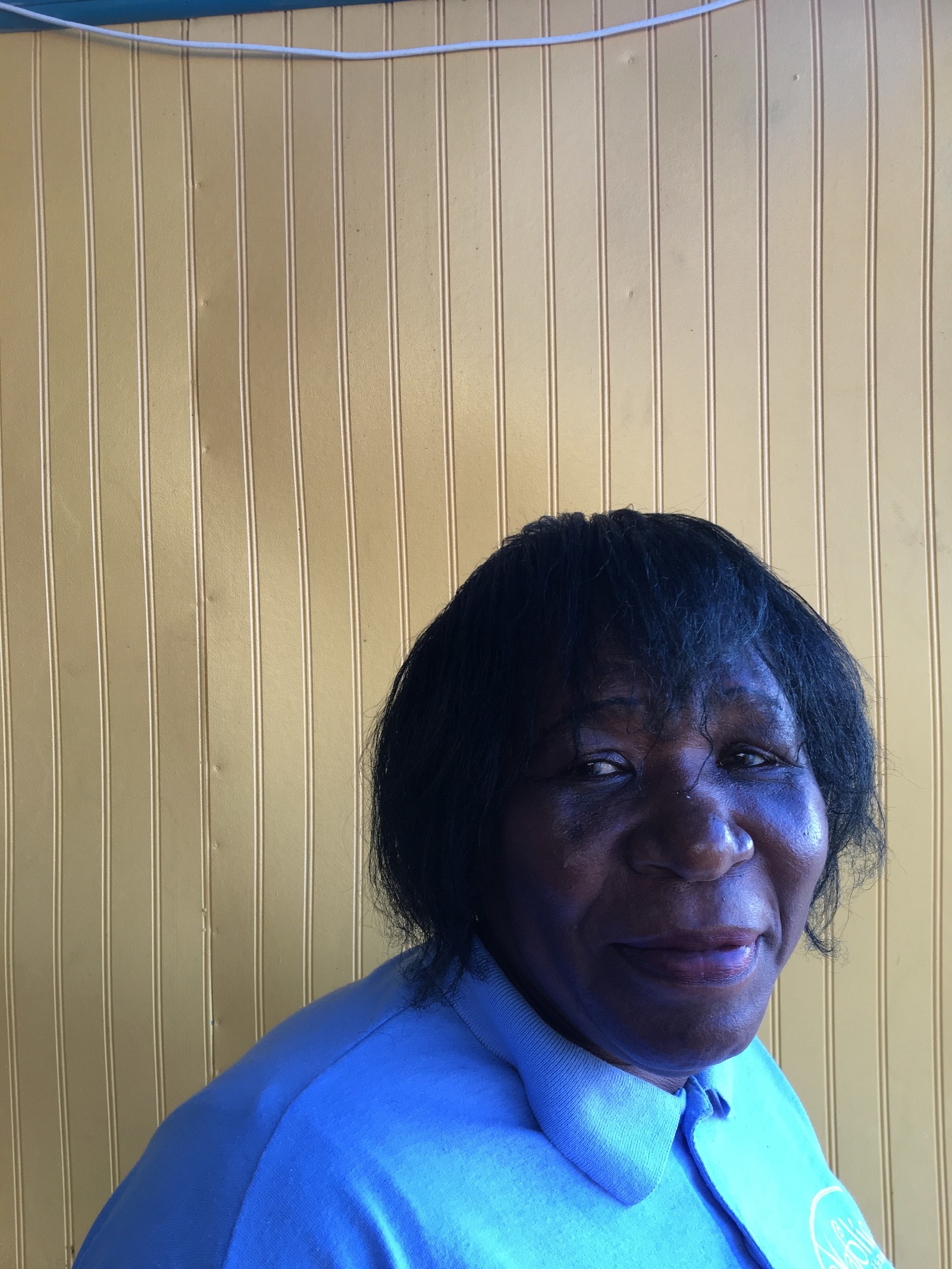 Ryner, who says her home is still damp and her furniture and belongings ruined, said that it doesn't really matter if the president comes to see them because residents are used to relying on themselves for help.
"Trump or no Trump we're helping each other. We clean our roads. We volunteering [to help needier people]," she said.
Casper La Vito, a 65-year-old who said he's a Vietnam veteran, said he is a Trump supporter but called the president's move "an absolute disgrace" and that "he's treating us like a third-world country."
"We deserve better. We are part of the states. Why would you not give us the decency and the uplift you would give us by your presence?" he said.
Chrystie Payne also called it "a disgrace."
"The point of coming to the Islands is to see the destruction and the people of St. Thomas, St. Croix, and St. John firsthand, not have a meeting with the governor. That could take place anywhere," the 34-year-old from St. Thomas said.
Other residents were relieved the president and his team were not coming to the small islands, whose narrow, damaged roads are usually bottle-necked with residents, local workers, and hundreds of US service members trying to curve through the mountains in maintenance vehicles and large trucks carting supplies
"We are working hard to rebuild. No distractions needed," Karisma Elien said.
Eddie Kusar, a musician who has been helping with recovery efforts on St. Thomas, said that if Trump "were to come here, onto the island, it would halt the day-to-day activities of too many essential personnel."
Despite some relief and indifference, US Virgin Island residents want people to know that while they are much smaller, with a population of about 105,000 compared to Puerto Rico's 3.4 million, they are still US citizens in great need of support.
"We got hit twice. By two hurricanes," Kimba Callwood, a 56-year-old construction worker and electrician said while helping repair a hotel's damaged roof. "I'm not surprised. We're used to not getting attention."