If you're still looking for a relaxing, special summer vacation, but also looking to MAGA, you're in luck: President Donald Trump's childhood home is now on Airbnb.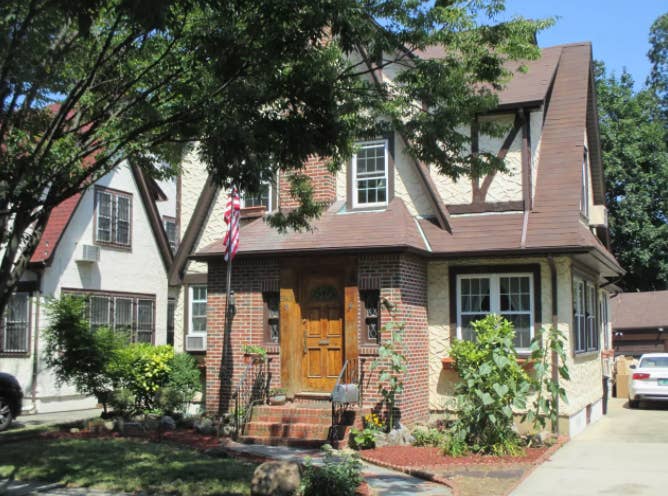 Located in the Jamaica Estates neighborhood in Queens, New York, the five-bedroom, 3.5-bathroom house says it can sleep up to 20 guests (thanks to all these bunk beds).
That means, for $725 a night, you and 19 of your closest friends can sleep in the same rooms where Trump stayed as a baby (and apparently where he was likely conceived).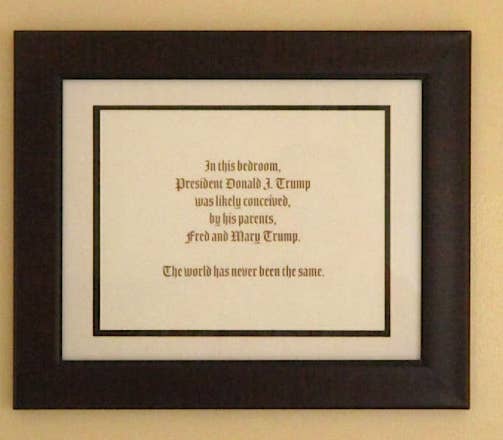 "Here they lived, in a home built by Fred [Trump's father] himself. This is their home," the host writes.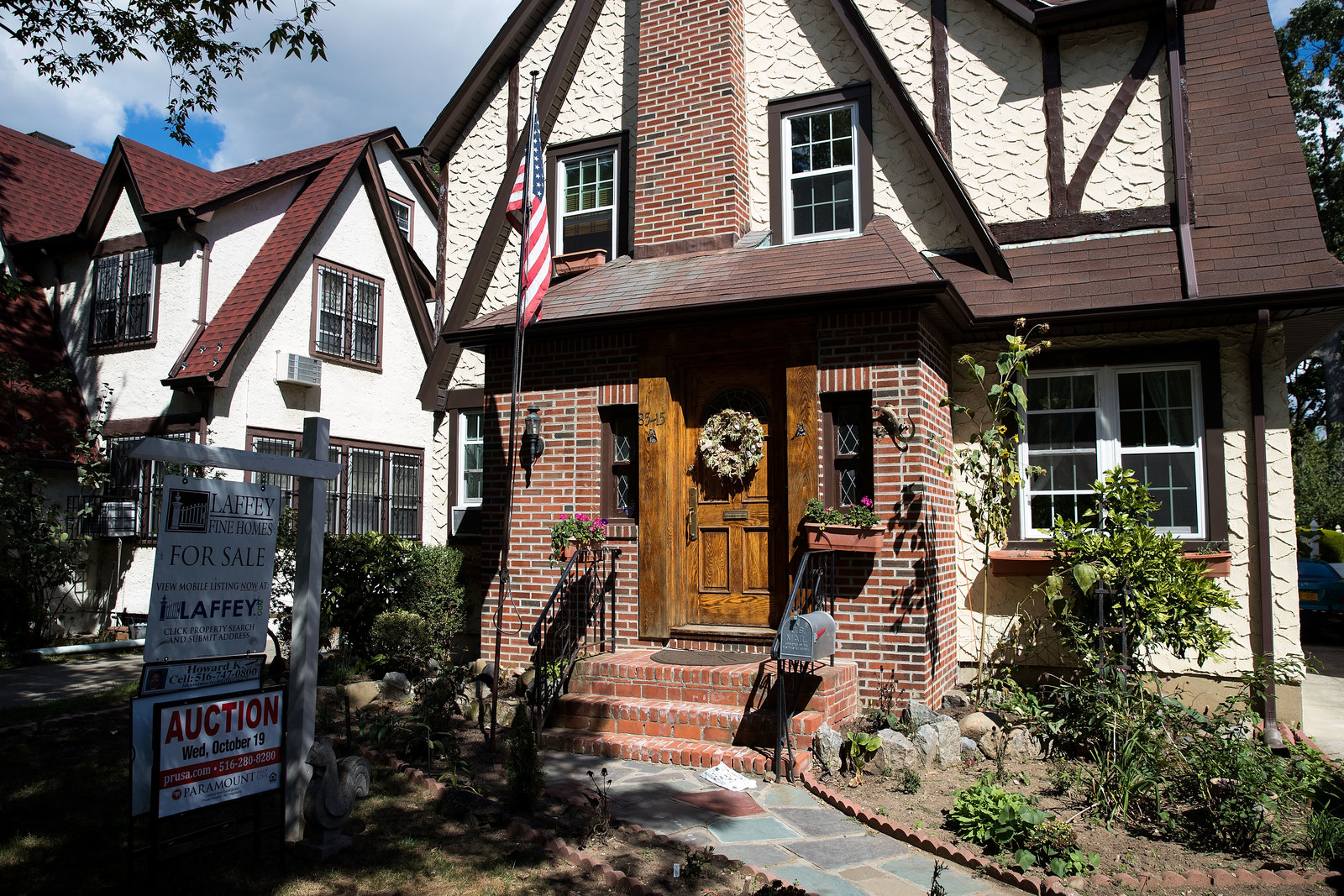 The home, where the president lived until he was four, was sold in March for $2.4 million.
Paramount Realty USA, which auctioned off the property, confirmed the legitimacy of the posting to Newsday.
Airbnb also verified the listing but emphasized there is no affiliation with the White House, the president, or the Trump Organization.
It's "the perfect accommodation for a New York Vacation," the description says.
The host notes that "not much has changed since the Trumps lived here," which gives you the "unique and special opportunity to stay in the home of a sitting president."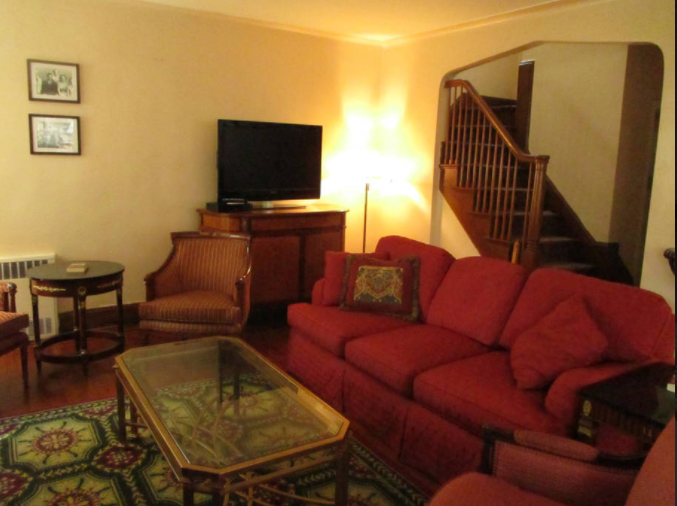 "The kitchen is original and the opulent furnishings represent the style and affluence in which the Trumps would have lived," the listing says. Like this shower, which is gold, naturally.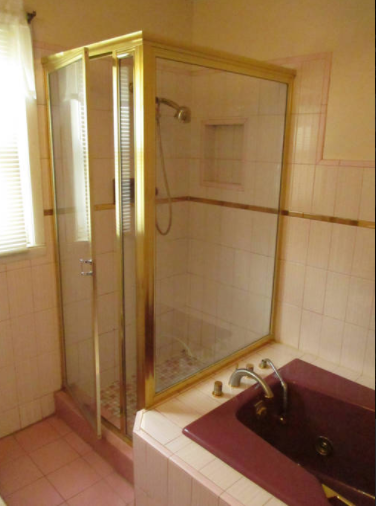 Another very Trump feature: the artwork. There are all kinds of photos of him for you to look at in every room.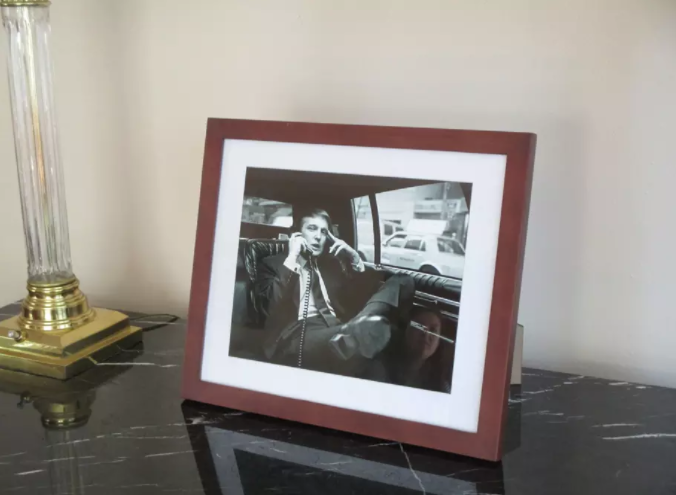 Like when you're eating breakfast.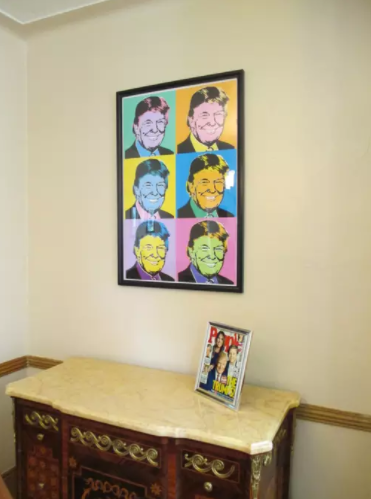 Or sitting by the fire.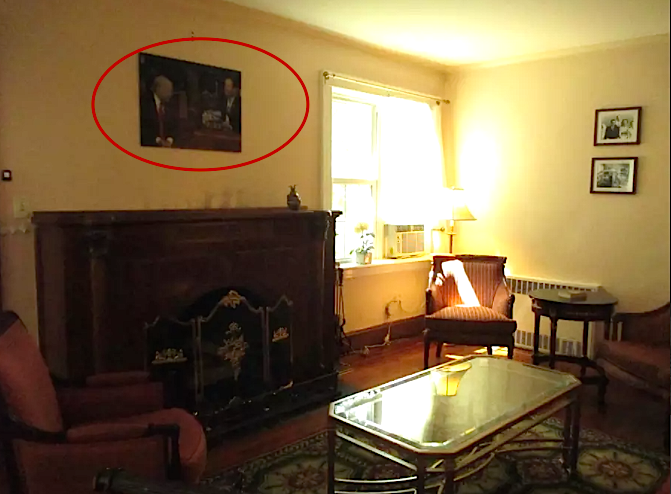 Or reading by this lamp.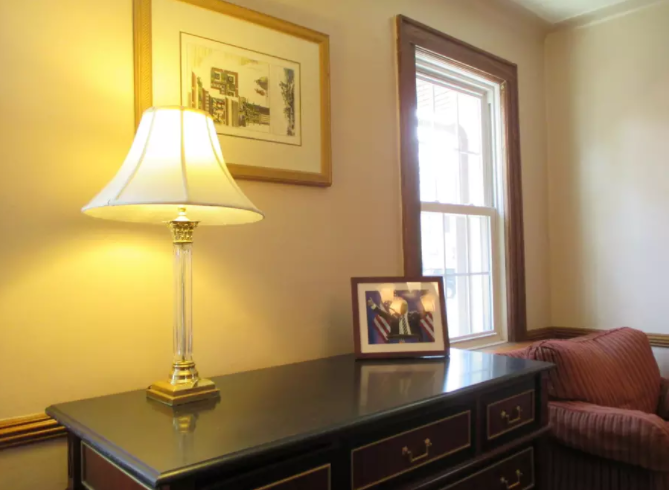 Or when you're going to sleep.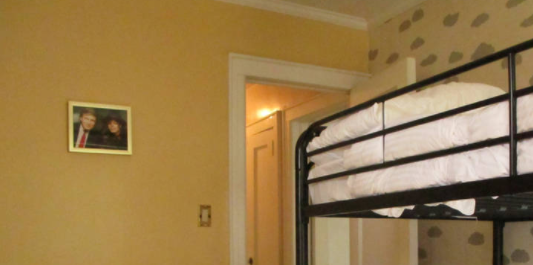 There's even a life-size version of the president hanging out in the living room.
While the president has said he likes the concept of Airbnb, he is not a fan of it when it comes to his own properties.
"I will not let that happen,'' he told CNBC in 2015 of people using the rental service in his properties. "[But] sometimes, even when you say it can't happen, you never know what people are doing behind your back.''
No one has reviewed yet Trump's childhood home (sad!), but you and your 19 friends could be the first.