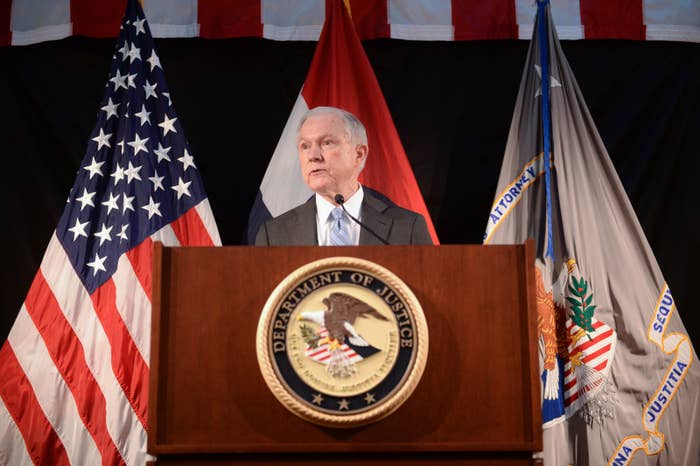 Attorney General Jeff Sessions has ordered a broad review of the Department of Justice's agreements with law enforcement agencies nationwide, a move that signals the Trump administration's goal of cutting back on federal oversight of local police departments.
In a two-page memo dated March 31 and released on Monday, Sessions directed his top deputies to review all law enforcement programs, including investigations and consent agreements with troubled police departments, to ensure that the department's activities adhere to the Trump administration's goals of promoting police safety and morale.

Stating that it is not the "responsibility of the federal government to manage" thousands of local police departments, Sessions' memo notes that "the individual misdeeds of bad actors should not impugn" the work police officers perform "in keeping American communities safe."

The directive is a first step toward re-examining a key legacy of the Obama administration, which launched an unprecedented effort to force police departments to reform policies. During his tenure, President Obama's Justice Department launched a total of 25 probes into local law enforcement agencies to examine issues like deadly use of force and relations between police and minority communities. By the time he left office in January, the department was enforcing 14 consent decrees with law enforcement agencies, including in cities like Ferguson, Missouri, Chicago, and Cleveland.
As part of its review, the Trump administration asked a federal judge Monday to postpone a hearing on an Obama-era agreement designed to overhaul Baltimore's embattled police department. Justice Department officials want 90 more days to "review and assess" the deal, which was reached by city officials and former Attorney General Loretta Lynch.

"The new leadership in the department are actively developing strategies to support the thousands of law enforcement agencies across the country that seek to prevent crime and protect the public," Trump administration lawyers wrote in their filing.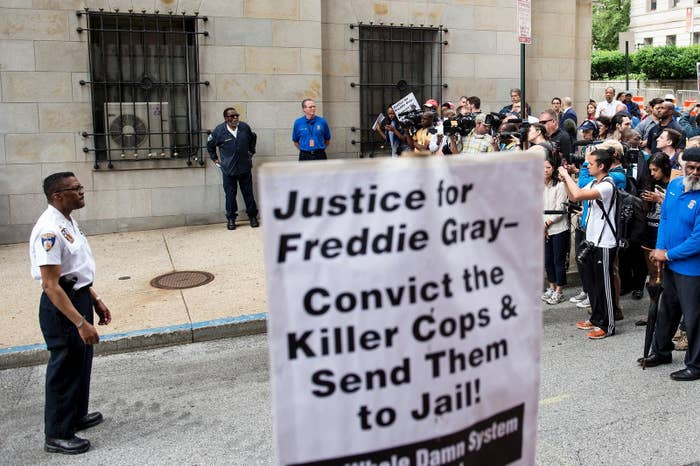 The filing also noted that Baltimore "has made progress toward reform on its own and, as a consequence, it may be possible to take these changes into account where appropriate to ensure future compliance while protecting public safety."
Both the Baltimore Police Department and Mayor Catherine Pugh opposed the department's action.
"We strongly oppose any delay in moving forward," Pugh said in a statement sent to BuzzFeed News. "Any interruption in moving forward may have the effect of eroding the trust that we are working hard to establish."
At a press conference on Tuesday, Baltimore Police Commissioner Kevin Davis said the DOJ's request to delay action on the consent decree for 90 days was "unnecessary" and made "without a whole lot of justification."
"Our view remains the same, we are ready to roll with the consent decree," Davis said.

Activists also criticized the requested delay, noting that the federal oversight of the city's police department is necessary to rebuild community trust after the killing of Freddie Gray, whose death in police custody prompted the review and sparked protests nationwide.
"This motion to continue the public hearing on the proposed Baltimore consent decree is nothing more than a blatant attempt by the Justice Department to abandon its obligations under federal civil rights law and the U.S. Constitution to ensure that police departments are serving residents in a nondiscriminatory and constitutional manner," said Sherrilyn Ifill, president and director-counsel of the NAACP Legal Defense and Education Fund.

"Why is everyone in Baltimore ready to move forward with police reform except Donald Trump's Department of Justice?" David Rocah, Senior Staff Attorney for the ACLU of Maryland said in a statement. "The Trump administration's move to put off a long-planned public hearing, where the court was going to hear directly from Baltimore residents about their views of the Baltimore Police Department, and the necessity of a consent decree as part of the reform process, is a slap in the face to the people of Baltimore. And it is a clear sign that the Trump administration is seeking to undo, and walk away from, the consent decree that is a critical part of reforming Baltimore's police department."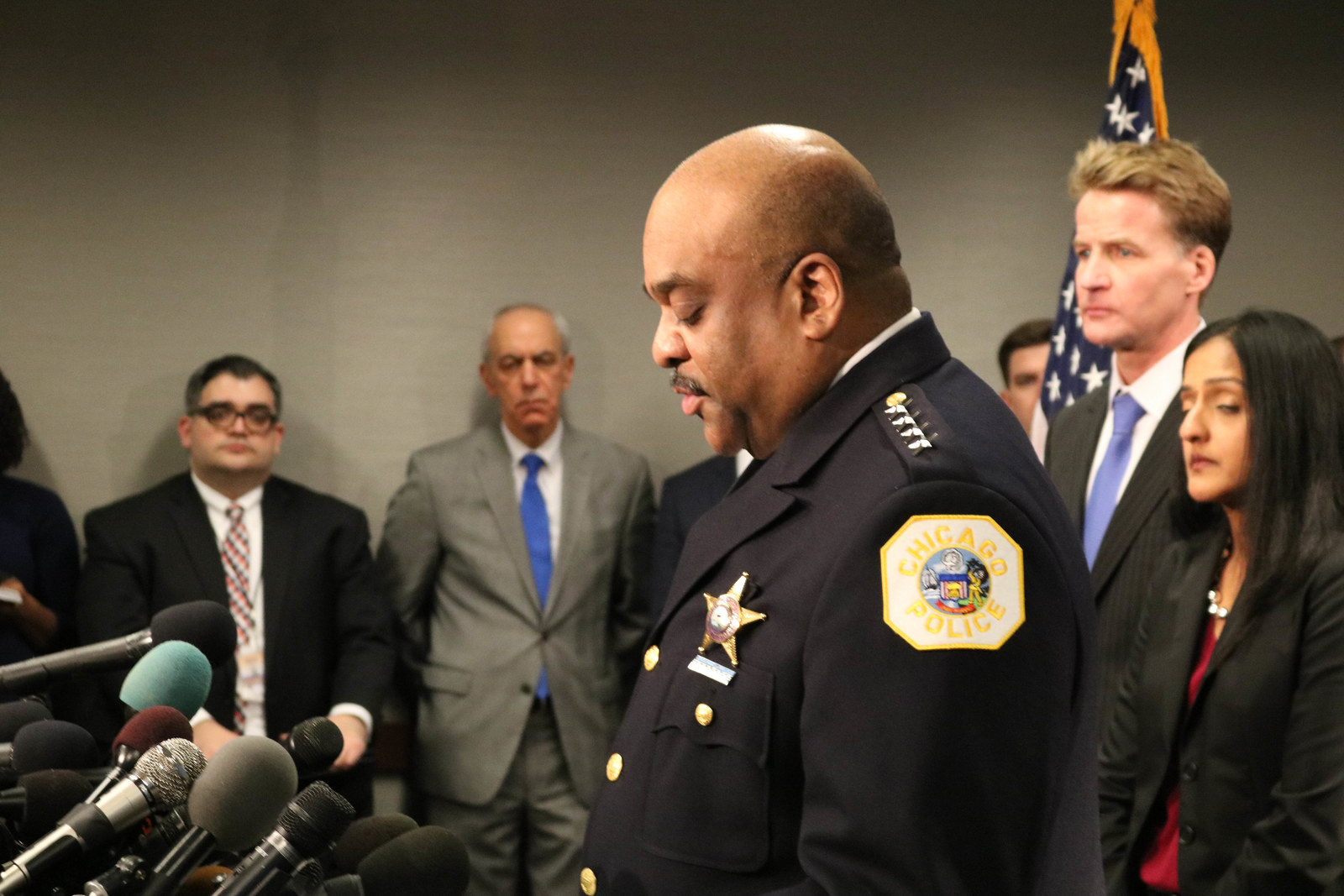 Chicago Mayor Rahm Emanuel and police superintendent Eddie Johnson said the department are committed to repairing its department, which federal investigators found engaged in excessive force and racial bias. The city had also signed a consent decree under the Obama administration after the scathing report.

"The reforms we have made over the past year are built on the principles of partnership and trust between our residents and our officers, and they laid the foundation for the 2017 reform plan we outlined just a few weeks ago," they said. "Reform is in our self-interest and that is why Chicago has been, is, and always will be committed to reform."
Sessions has repeatedly expressed skepticism about the value of federal oversight on local police departments, claiming that consent decrees like the one reached in Baltimore unfairly vilify law enforcement officers.
"I think there is concern that good police officers and good departments can be sued by the Department of Justice when you just have individuals within a department that have done wrong," he said during his Senate confirmation hearings. "These lawsuits undermine the respect for police officers and create an impression that the entire department is not doing their work consistent with fidelity to law and fairness, and we need to be careful before we do that."