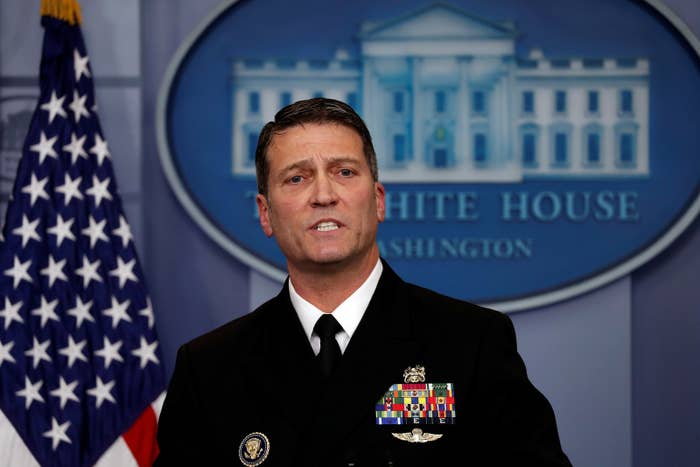 President Donald Trump is perfectly healthy and fit to lead the country, showing no cognitive or mental issues, although he could stand to lose a few pounds, the White House doctor said Tuesday.
"He has absolutely no cognitive or mental issues whatsoever," Dr. Ronny Jackson told reporters during a lengthy and detailed press conference, noting that the results from the president's mental fitness exam were "normal" and that he is "very sharp."
Jackson, a Navy physician who examined several former presidents, including presidents Barack Obama and George W. Bush, conducted Trump's first physical last Friday.
Trump is the nation's oldest president and there here has been ongoing speculation as to whether the 71-year-old is mentally fit to be president due to his sometimes erratic behavior — concerns that were amplified after the publication of the explosive book Fire and Fury, which stated that the president's team constantly worried about his mental stability. The president hit back at the book earlier this month by calling himself a "very stable genius" and dubbing the author, Michael Wolff, "mentally deranged."
Dr. Jackson said Trump personally requested a cognitive test in last week's medical exam. He said the president scored 30/30 on the Montreal Cognitive Assessment, which he described as a thorough, comprehensive exam, which the president did "exceedingly well on."
"I feel very confident that he has a very strong and a very probable possibility of making it completely through his presidency with no medical issues," the doctor said.

"He's very articulate when he speaks to me," he said.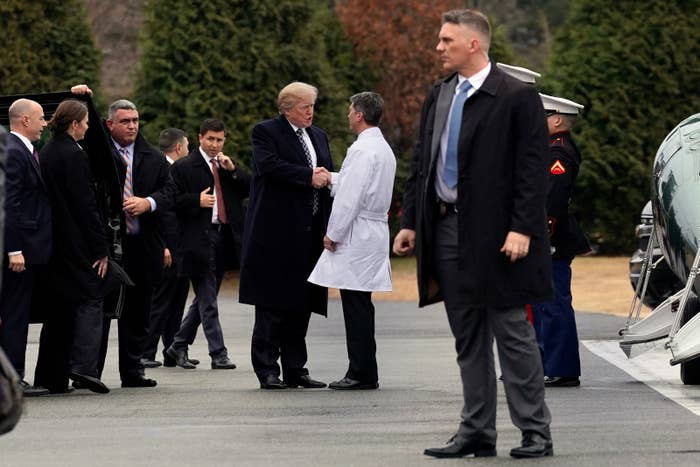 In terms of his physical health, Jackson said the president actually showed "above average" capacity for exercise for someone of his age and had great cardiac health, "energy," and "stamina," despite weighing 239 pounds — just one pound shy of being classified as "obese" on the body mass index. He also has a total cholesterol of 223, which is higher than recommended, and is taking medication to address that, Jackson said.
The president, like most Americans, would benefit from a "diet that is lower and fat and carbohydrates," along with more exercise, the doctor said.
When asked how someone who consumes McDonald's, fried chicken, and Diet Coke but hardly exercises could be in such good health, Jackson replied, "it's called genetics. I don't know."
"Some people have great genes. I told the president that if he had a healthier diet over the last 20 years, he might live to be 200 years old," the doctor went on. "He has incredible genes, I just assume."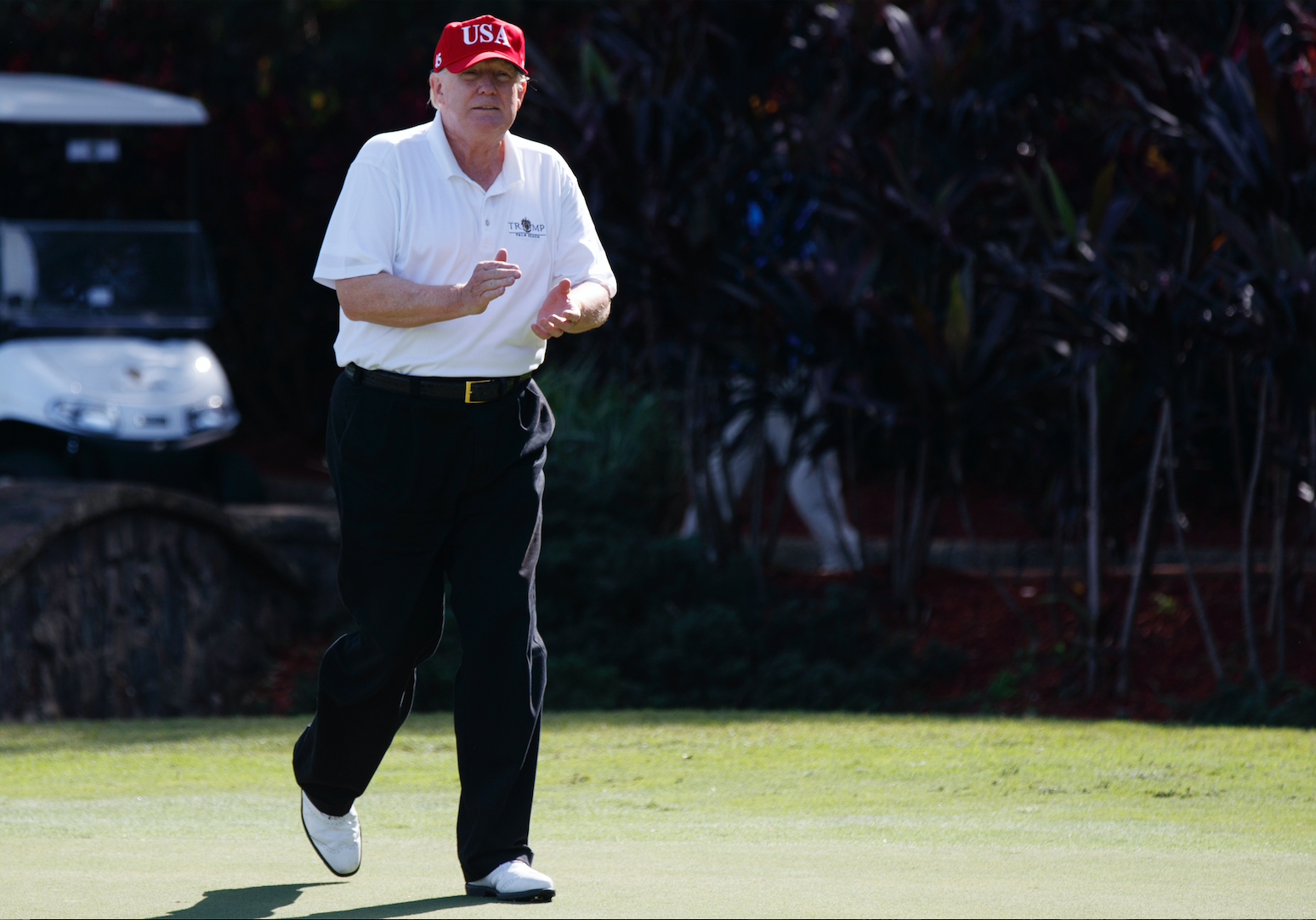 Trump also takes medication to help with his hair loss and rosacea, Jackson said, concluding that he is completely healthy and should remain so for the duration of his presidency.
When pressed about Trump's infamous Twitter habits, Jackson said he couldn't explain that behavior.
"Twitter doesn't involve me as a doctor," he replied.
During the presidential election, Trump's campaign released an unusual statement from his personal physician which states in emphatic terms that Trump would be "the healthiest individual ever elected to the presidency."