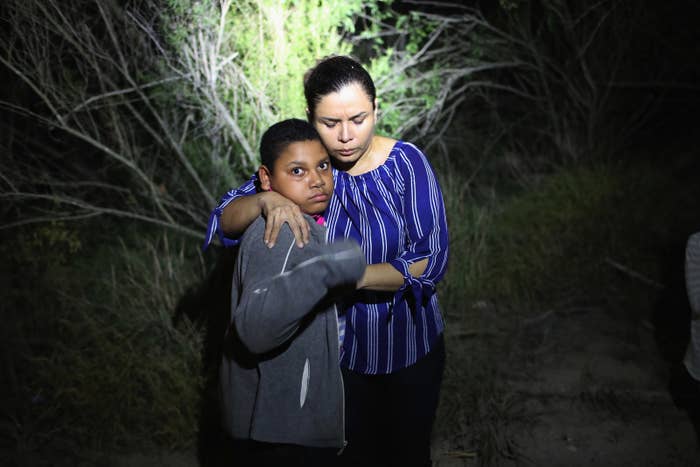 President Donald Trump's controversial policy of separating migrant families at the border could result in hundreds, and possibly thousands, of children permanently remaining in the US under foster care or in the care of guardians, making them eligible for citizenship when they are adopted, according to a former head of US Immigration and Customs Enforcement.
"Keeping track of kids and parents as they are processed through different agencies and transferred, often to other states and countries is a logistical nightmare that we don't have the resources for," John Sandweg, who served as the acting director of ICE under former president Barack Obama, told BuzzFeed News.
"Frankly, this is not ICE's job. They are a law enforcement agency and they should not be focused on tracking the movements of parents in Honduras and trying to reunite them with their kids thousands of miles away," Sandweg said. "This is also not a traditional function of [US Customs and Border Protection] or [the Department of Health and Human Services] and there is a very high likelihood that many of these kids are going to be permanently separated from their parents and stay in the US."

Under the administration's new "zero tolerance" immigration policy, prosecutors have been directed to charge all people caught crossing the border without documentation with illegal entry, resulting in the separation of adults from children with whom they are apprehended.
From May 5 to June 9, officials separated more than 2,300 children from the adults they were traveling with, placing them in tents and facilities, according to data from the Department of Homeland Security.
Since officials are trying to deport these migrants as quickly as possible, adult immigration cases are often processed more quickly than those of children, which are a lower priority for immigration judges, Sandweg said.
When families are detained, immigration officials remove the children from their parents and send them into the custody of HHS, which in some cases places them in foster centers around the country, or in the care of an adult sponsor, while the parents are kept in custody until their court hearing.
"In 72 hours a kid could be in Minnesota while their parents are in a detention center and it usually takes about three to six months to process the parents' case," Sandweg said. "So what happens is the parent is sent back to Central America before their kids and their child is up here in the US in the care of the government or a guardian."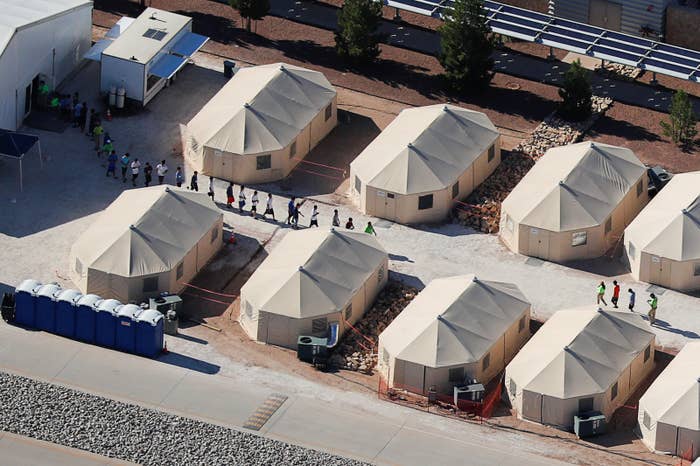 "It's incredibly difficult to then get that parent ... into a position of authority to consent to have their child transferred back or get back into the US to attend child custody hearings," he added.

"Depending on how long this goes on," Sandweg estimated that hundreds and possibly thousands of children will remain in the foster system, either becoming wards of the state or eventually being adopted by US citizens.
The administration does not seem to have a concrete plan in place to address this problem, Sandweg noted.
"This type of policy requires weeks and weeks of inter-agency planning, communication, and budget prep," the former ICE director said. "What is the plan to track all these families now split into our immigration and judicial systems? I'm not sure anyone has answered these questions. It seems like they just rented a bunch of Walmarts."
ICE has pushed back on Sandweg's analysis, calling it inaccurate. Various agencies and consulates work together to "coordinate the return of a child and transfer of custody to the parent or foreign government upon arrival in country, in accordance with repatriation agreements between the U.S. and other countries," an agency spokesperson told BuzzFeed News.
Parents keep their rights over their children, "and most children in federal custody are released to a sponsor who is either a parent, close relative or family friend," the spokesperson, Liz Johnson, said.
"A parent who is ordered removed may request that his or her minor child accompany them," she added. "If the parent chooses to have his or her child accompany him or her, ICE accommodates, to the extent practicable, the parent's efforts to make provisions for their children. As appropriate, ICE will work with the adult to have the child return to their country of citizenship with them."
Sandweg pointed out that the US had already struggled to keep tabs on unaccompanied immigrant children. During the last three months of 2017, the federal government lost track of nearly 1,500 youth who had been placed in the care of sponsors.
"This was difficult even when we had policies that prioritized family unity," he said.
Furthermore, the administration's zero-tolerance approach, pegged as a hardline method to bolster border security, could actually make the country less safe because it's pulling agents and resources away from other, arguably more dangerous, issues, Sandweg added.

"To man these centers and prosecute all these cases you are now pulling guards off the line who could be helping catch drug smugglers, traffickers, and other criminals," he said. "This is preventing CBP from doing their job and it's hurting their reputation. How many fewer of these real criminals are being prosecuted so we can prosecute moms. It's weakening our security overall."
Trump's belief that separating families and prosecuting every person who illegally enters the country will help fix our borders is a "false dichotomy," he said.
"The president is trying to lump this in as a border security crisis. It's not. It's a humanitarian crisis and we tried these detention tactics in 2014 and barely moved the needle," he said. "What scares the hell out of me is that this is just the beginning and we are enforcing rules that are going to have horrible consequences that we aren't prepared for."