FAYETTEVILLE, Georgia — In 2013, Dan Cathy, the 69-year-old billionaire who leads his family's fast-food empire, Chick-fil-A, saw hundreds of acres of wheat fields near where he grew up and had a vision.
At the time, the Atlanta area was becoming the Hollywood of the South thanks to massive tax breaks from state lawmakers, and Cathy was working with the UK-based Pinewood Studios to turn the land 30 miles south of downtown into a state-of-the-art production complex. As the studio grew, landing massive clients like Disney's Marvel Studios, he and a team of developers planned a new kind of company town alongside it — a quaint but diverse community modeled after European villages to draw artists and entertainment industry players to the suburbs.
"We've been very careful to envision a community that will attract a wide spectrum of people, that will inspire folks to live well, and to honor others. I believe this is the model for future generations," Cathy said in 2016.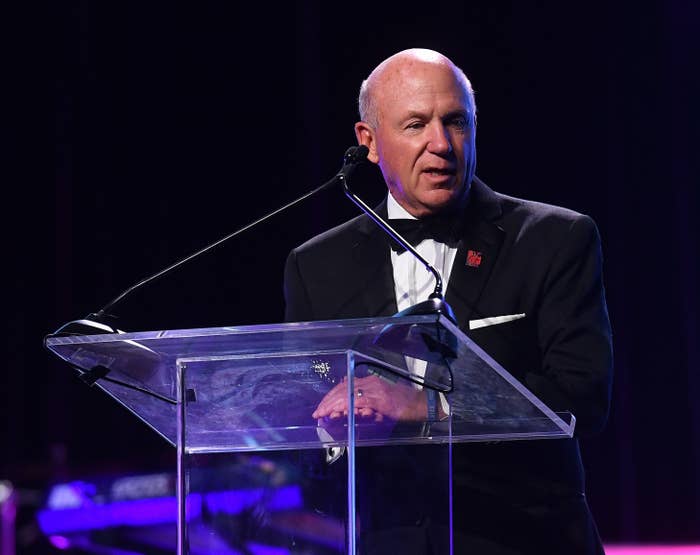 By 2017, what was then called Pinewood Atlanta Studios had become the second-largest studio in the US — behind only Burbank, California's Warner Bros. — creating unprecedented opportunities for Georgia to attract major shoots, according to a state Senate report about its exploding entertainment industry. Pinewood Atlanta's 18 stages were consistently booked, former employees told BuzzFeed News, and parts of 2019's Avengers: Endgame were filmed there. In 2019, Cathy's family trust bought out Pinewood, rebranding it as Trilith, a nod to its three pillars of "storytelling, purpose-built places, and emerging technology." The studio has since grown to 24 stages and signed a five-year contract with Marvel Studios — recent productions include Disney+'s Ms. Marvel miniseries. Netflix also built its Love Is Blind pods on-site, shooting scenes from both seasons there.
"He wants to build an engine equal to Disney, and no one is going to question that," one former studio executive told BuzzFeed News. "Chick-fil-A runs this town. Everyone trusts what Dan Cathy says."
Across the street, about 1,000 people — roughly a quarter of whom are in the entertainment industry — moved to the Town at Trilith, a 235-acre housing development within the city of Fayetteville. Though the homes, at an average price of around $600,000, cost nearly twice as much as others in the area, people were drawn in by the neighborhood's promise. Marketing materials portray it as a forward-thinking, diverse community, in stark contrast with other suburbs of Atlanta — the kind of place where neighbors smile and wave at each other as they walk their dogs, kids ride their bikes to a private school, and bakery owners know their regulars' names and orders. And in the next few years, the Town hopes to grow to 5,000 people, with a boutique hotel and more retail spots already under construction.
"Trilith is a place where makers live, create and inspire the world," the development's website touted in 2020. "Designed for the film and creative industries, this unprecedented community features filmmaking studios, homes, shopping and dining, trails and parks. Everything you need to make anything possible."
But tensions were simmering beneath the Town's shiny veneer. When Black families used the community pool, there were stares. Property was damaged and the wrong children were blamed. There were discussions popping up in the community Facebook group about who was using the basketball court and whether they belonged in the Town at all. A police cruiser followed a Black teenager one night.
Black residents and employees of the adjoining Studio began to feel like something was very off. Twenty people, eight of whom spoke anonymously because they feared retribution, said they had experienced or witnessed the kind of discrimination that's more veiled and understated than the type of behavior that typically captures headlines. What they described was systemic, woven into everyday interactions and business exchanges. Black former employees of Trilith Studios and Trilith Development, the two companies that operate the enterprise, told BuzzFeed News they were reprimanded or fired for asking for more responsibilities and leadership opportunities. Black residents described being treated differently on issues from home repairs to how their children were perceived by neighbors. Afraid of alienating themselves in their new neighborhood, they said, they stayed silent.
That is until March, when a Ring camera recorded a white resident ranting at her husband outside her Black neighbors' house, referring to its occupants as the n-word. The racist incident sparked a reckoning as some Black residents realized that they were far from alone in feeling like outsiders in a place sold on belonging. Two Black homeowners, however, told BuzzFeed News during a visit that the Town has been a place where they and their children feel at home among like-minded individuals, including the Chick-fil-A executives who make up some of their neighbors.
Largely, members of the community said they still believed in Trilith's vision and wanted to make it better. They demanded changes to Trilith's leadership structure, held emergency community meetings, and wanted to talk to Cathy. Some people, fed up with issues with their homes, along with frustrations about how racist incidents were being handled, chose to leave altogether.
The issues plaguing Trilith, white and Black employees and residents say, are largely the result of its circle of executives and Cathy — who has been open about how his Baptist faith influences his business and his personal stance against marriage equality — envisioning harmony in the Town without taking into account what that means for people who aren't white or evangelical Christians. Residents and former employees told BuzzFeed News there were few people of color in leadership roles, no place to file complaints, and no forum giving people at all levels of the community a place to be heard.
BuzzFeed News reached out to Cathy, Town President Rob Parker, and Trilith Studios President Frank Patterson with a specific list of allegations from employees, former employees, and members of the community. Stephen Brown, a Trilith resident who handles public relations for the Town, said he would handle the response for all parties.
"Trilith is a place for everyone, and this story is incomplete, inaccurate and mischaracterizes the mission we devote ourselves to daily in providing a supportive and collaborative place," his statement said.
Brown and Trilith declined multiple times to respond to questions about what was inaccurate.
That "supportive and collaborative" environment is there, some Black residents agreed, but only if you fit into it in a certain way.
"It is reality, all of us waving to one another and getting along — until you step out of line," said Keyania Otobor, who lives in Trilith and works as a realtor in the area. "Once you step out of line, which is essentially what we have done, that's when you see the other reality behind the reality. The darker side. The side where there is still white supremacy going on."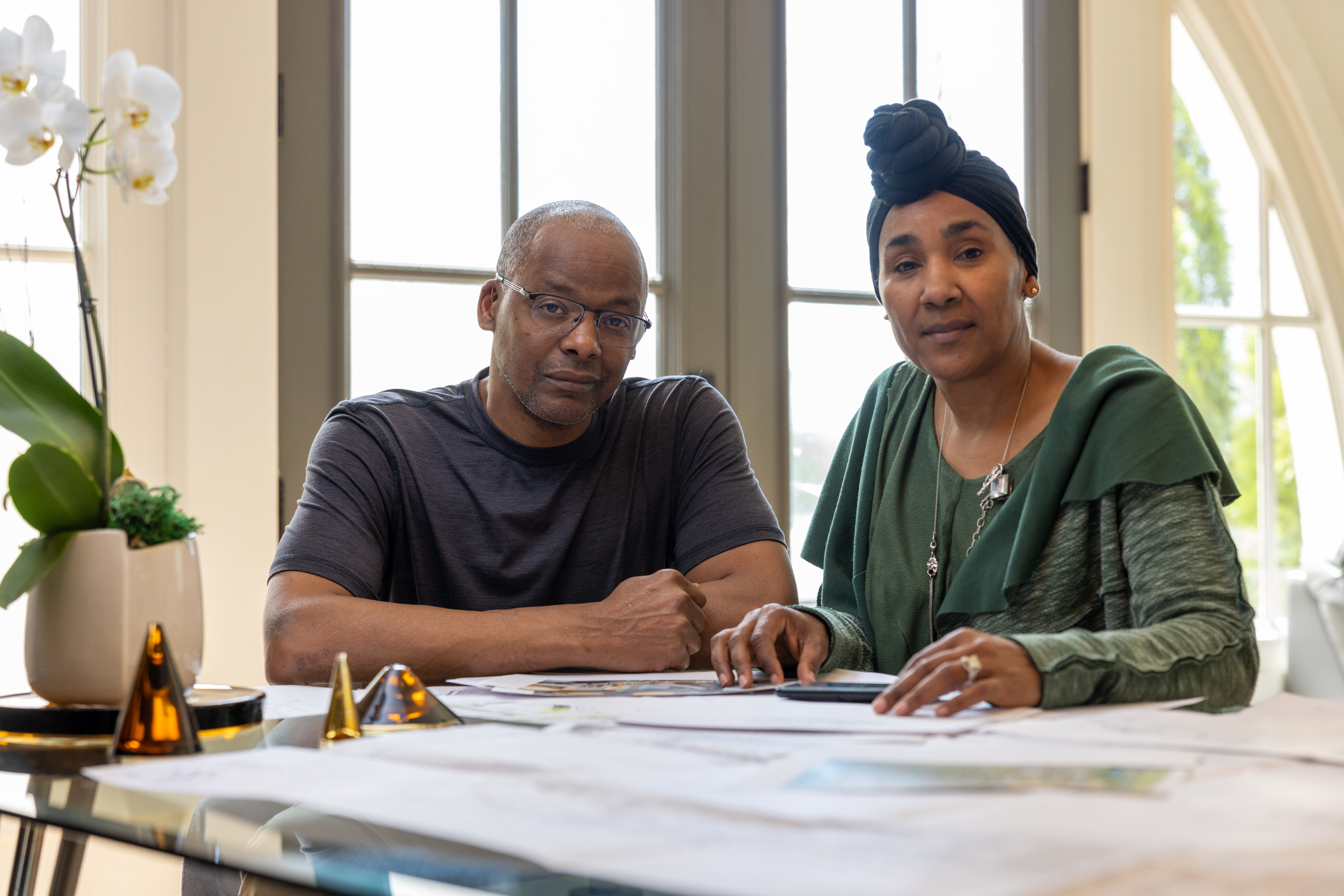 On a warm afternoon earlier this spring, the Town was bustling. In the shadow of the studio, golf carts and Teslas slowly rolled down its pristine cobblestone streets past environmentally conscious micro homes, rows of gleaming townhouses, clean-cut pocket parks, and elegant streetlights imported from France. Standing in line for an empanada truck, Aubrey Williams almost missed Dan Cathy as he walked by. Williams gave a brief, awkward wave. He said a lot has changed since he and his wife moved here from Peachtree City back in July 2018.
Williams and his wife, Pam, who are in their 50s and own a catering business, came to the Town hoping for a new start after their 21-year-old son died by suicide. At first, living in their new $450,000 townhouse felt like a dream come true. Their neighbors became their best friends. They joined community gatherings and grew close with Cathy and his wife, often going to church and eating together afterward. The Williamses even helped market Trilith, showing their home to other Black potential buyers and appearing in two videos promoting the Town. For the first time, they didn't feel like they had to "adjust" to make white people feel comfortable.
"I felt like I could be me," Pam said.
But less than three months after they moved in, it rained, and water started seeping from their roof, down through their walls, and onto their stairs. It then never stopped. After documenting the damage with photos and videos, the couple started asking the Town's builders for help. Other neighbors were having issues too. But as the only Black residents when they moved in, the Williamses didn't want to come off as aggressive or pushy, so, Pam said, they decided to be patient and act as the Bible says: "decently and in order."
When she did contact builders, she said, she was often dismissed or ignored. Months turned into years. Meanwhile, two white families who lived nearby had their leaking roofs repaired over about three years. One of those couples, Craig and Tami Warman, moved in the same month as the Williamses, and they all became good friends.
Craig told BuzzFeed News that the couples had the same issues with water damage. He said both couples kept calling the builder and Trilith Development, showing BuzzFeed News logs from his journal. By April 2019, the Warmans finally had the faulty section of their roof replaced, but the Williamses' problems "festered on and on and on."
"It shouldn't have gone as long as it did," Craig said. "Neighbors around them got it fixed too. Theirs seemed to be the only townhouse that didn't get fixed."
By August 2020, Pam Williams couldn't take it anymore. She sent an email with the subject line "EMERGENCY" to the town's director of residential development outlining the yearslong problem with water damage and fears of mold, asking for the Town to intervene. They had a meeting, and small repairs were made, but the Williamses said their calls for a new roof continued to be ignored for two more years.
Other little things had also begun to add up. They said they weren't allowed to have a firepit for safety reasons but noticed that nearby white residents installed them, seemingly without issue. They said that Trilith's Architectural Review Committee had told them they could not have a pergola in their courtyard, but the development's builders put up one for the white residents in the townhouse directly behind them. Trilith didn't comment on what the Williamses said they experienced.
"It was ding after ding after ding after ding," Pam said with exasperation. "From what they told us we couldn't do, they have allowed everyone else to do. And all these other people are white people."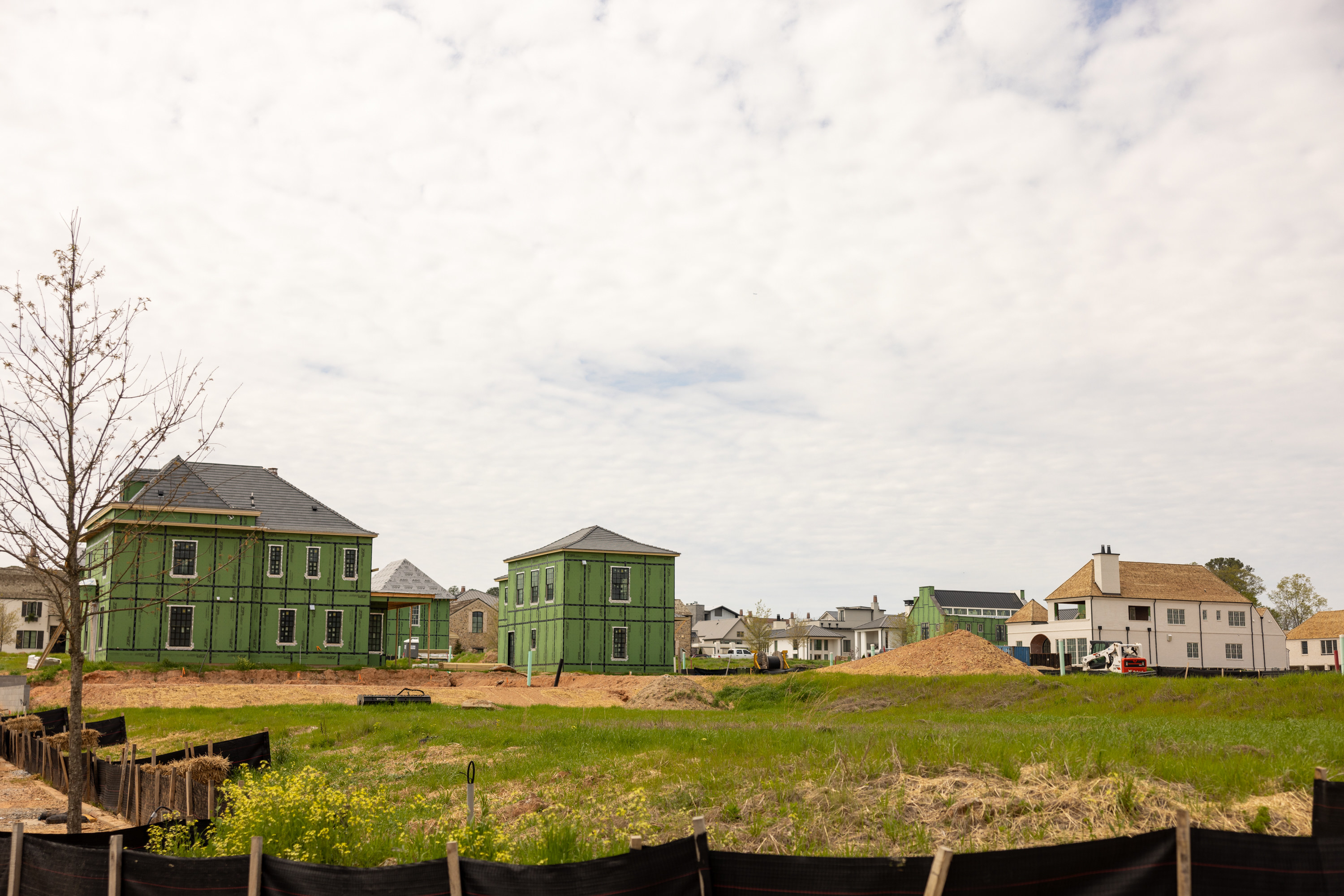 In September 2020, Mela Geipel and her family moved into one of Trilith's $700,000 townhomes, a big jump from what they'd paid for their last home. But like the Williamses, the family bought into the community's promise. At first, they loved it, the mother of three said. It felt like they were living in a resort. Families would wave, and neighbors would gush over getting their kids together. She said she even ran into Cathy, and he excitedly asked her how she was enjoying her new neighborhood.
"It felt like we made the right choice," Geipel said.
Then, she said, she started to feel some distance and coldness. She'd see those same white mothers and neighbors hosting lunches and events, but some of them didn't invite her; her husband, who is white, agreed the snubs were strange since she shared similar interests with the women. She also couldn't help but notice the way some white residents would "self-police" the amenities, griping about people who didn't look like they belonged at the pool and basketball court, people like Geipel's 19-year-old son, Dylan, who has long dreadlocks. They "get lots of stares when they are there," she said.
Then one night in May 2021, a police cruiser tailed their son as he drove home from the basketball court. It was the first time they'd ever seen a cop in their neighborhood, and they had no idea who to turn to about what they saw as a clear example of racial profiling. There were no Black people involved in the homeowners association. There was no diversity office or citizen advisory board. Her husband ended up emailing Town President Rob Parker, who responded immediately; a few days later, Parker put together a meeting with the family and Fayetteville police. In a room of white men, including the Town president and the police chief, who Giepel said would not address her or meet her eyes, she felt invisible. She said no real accountability or promise of action came from the meeting. (Trilith declined to comment on the meeting or what came of it.)
Fayetteville police told BuzzFeed News the officer had followed Dylan for "a short time" after receiving a report that an unauthorized person was using Trilith's amenities. Police said the officer stopped after checking the car's tag and determining it was registered to a home in the community. After meeting with the Geipel family, the department found the officer had followed policy and state law.
Giepel said that the family doesn't blame Trilith; it was police who should have been more proactive against concerns of racial profiling. But, she said, the Town's leadership was unprepared for an experience you can only understand if you are a minority.
"That is the underbelly of the friction," she said. "They don't live it, so they don't get it."
Joseph Sojourner, 40, an events planner from Atlanta, was once one of the Town at Trilith's few Black leaders. He said that at a conference he clicked with Cathy, who invited him to join the Town in order to foster artistic events and religious gatherings to unite the community. Sojourner said he was sold on the opportunity, gave up his Atlanta apartment, and moved to the Town in September 2019.
However, Sojourner said, problems started almost immediately. Construction delays prevented him from moving into his new apartment, so after three weeks of having nowhere to live, he said, Town President Rob Parker invited him to stay in his basement. Sojourner said he lived there for a few weeks, during which his boss would come down to chat about their bright future working together. He shared that Parker eventually made him Trilith Development's executive director of experience but added that Parker then steamrolled and micromanaged him in the office, shutting down his event plans and assigning him trivial tasks, like helping a vendor pick a paint color. (Parker and Trilith didn't respond to questions about Sojourner's time as an employee.)
Meanwhile, Parker hyped up Sojourner's role to other Black residents. A resident provided BuzzFeed News with a March 2021 audio recording of a conversation they had with Parker, during which they voiced concerns over the lack of Black people in one promotional video. In the audio recording, Parker apologizes and immediately brings up hiring Sojourner, saying he was excited to have him on and calling him "one of the coolest guys I've ever met." In the same recording, Parker says he had told Sojourner that he needed him to be his "eyes and ears."
"I need you more than ever to call me out," Parker tells the resident he told Sojourner. "The reason I mention it is to make sure we get this right — not just the video, but the whole thing, to make sure we are doing this right."
In the recording, Parker also praises Sojourner for raising questions: "Are we really for young creatives? Are we really creating an environment where they can afford to live? And are we truly inclusive for everybody?"
Sojourner said it was hard not to feel like he was being used as a "token Black man" when he did bring an issue to Parker's attention. A Black business owner who asked to remain anonymous told BuzzFeed News that she'd felt stifled by Trilith designers' European aesthetic when trying to get her storefront designs approved. She'd alerted Sojourner, who then reported the issue to Parker, but Sojourner said he was shouldered out of the project as a result.
After multiple clashes with Parker about his unclear responsibility and lack of budget, Sojourner texted Cathy on Oct. 5, 2021, asking for a meeting. Cathy didn't reply, but Parker brought over Trilith Studios' head of talent experience, Zelda Hyde, who is Black, for a meeting instead. On Oct. 12, 2021, Sojourner said, he was fired "and banned from all future endeavors at Trilith" for requesting the meeting with Cathy and Parker to address his concerns. According to emails seen by BuzzFeed News between Sojourner and Hyde, he turned down the company's severance package because, as he wrote: "I could never accept money (of any amount) that requires me to support or protect something that is wrong or unjust."
Sojourner told BuzzFeed News that his experience is the unfortunate outcome of what happens when some older white men think they know what diversity, equity, and inclusion looks like but don't want to give people of color a seat at the table.
"This will continue to harm and hurt people," Sojourner said. "They are selling a dream that unfortunately will betray people in the end."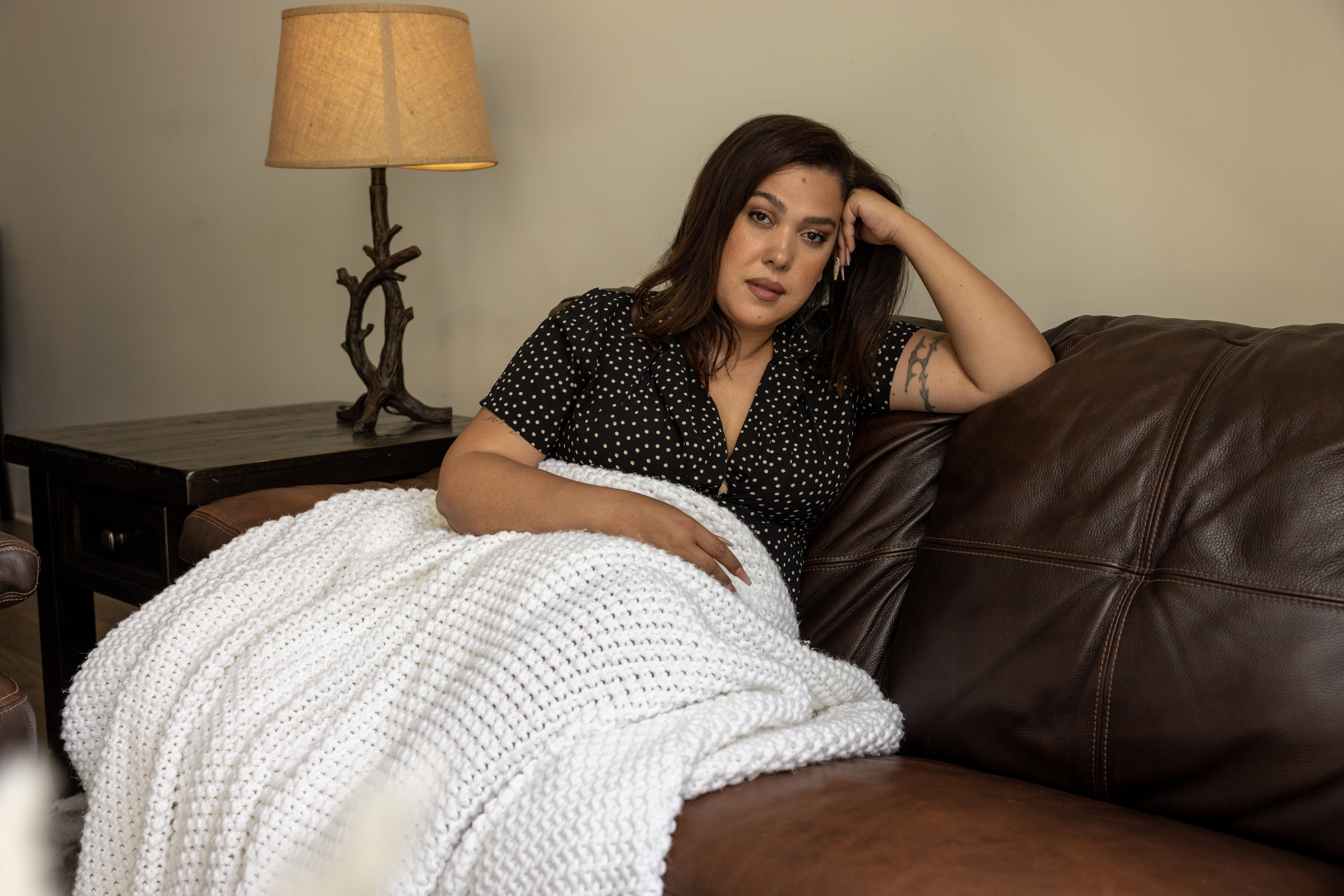 In February 2022, entertainment industry veteran Carmen Key decided to permanently relocate from Los Angeles to Trilith. (Key previously worked with BuzzFeed, whose editorial operation is separate from BuzzFeed News.) She was attracted to the company town life; her 11-year-old son could walk to school, she was close to her office, where she worked as a consultant for a company that provides helicopters for film productions, and they could live in a new house in a close-knit community that had everything she needed.
But she said that when she got there and settled into her job, she saw there were hardly any other Black people or non-Black people of color working for the studio or in the building where she and other suppliers had offices.
"The majority of Black people on the set seem to be in service positions, cleaning, driving, or something of the sort," Key said.
She said she reached out to discuss the lack of diversity with some of Trilith Studios' top leaders and added that an executive told her "we want to have Black people here, but we need to have people at a certain level." (Trilith didn't respond to questions about what Key described.)
Joy Hoffman, who is white and served as the Town's creative director for about a year and a half before she was fired for, in her words, a "clash of vision" in November 2018, echoed Key's experience. She told BuzzFeed News that even in Trilith's early days, most of the studio and Town employees were white and cut from the same conservative, religious cloth. The intent for diversity was there, she said, but "actions fell short."
"It seems like there was and is not enough understanding of what diversity, equity, and inclusion really mean," she said. "I tried to get more people of color hired, and they told me they don't have the budget for that beyond entry-level openings at the time."
According to texts and emails reviewed by BuzzFeed News, after bringing up the lack of diversity, on March 9, Key had a meeting with a Trilith Studios executive, which was also attended by Frank Patterson, the company's president and CEO, to discuss diversity, equity, and inclusion.
That same day, Key went home and invited some Black friends and neighbors over, including longtime Trilith resident Keyania Otobor and her children, to hang out and work on some music recordings. A few hours later, her white neighbor, who'd texted a complaint about noise earlier that day, appeared at her door. Videos from Key's Ring security camera provided to BuzzFeed News showed the woman repeatedly banging on the front of her house looking for her husband, who Key and Otobor said had come over to apologize for the text messages. When he came outside, his wife berated him and yelled, calling Key and Otobor "fucking niggers."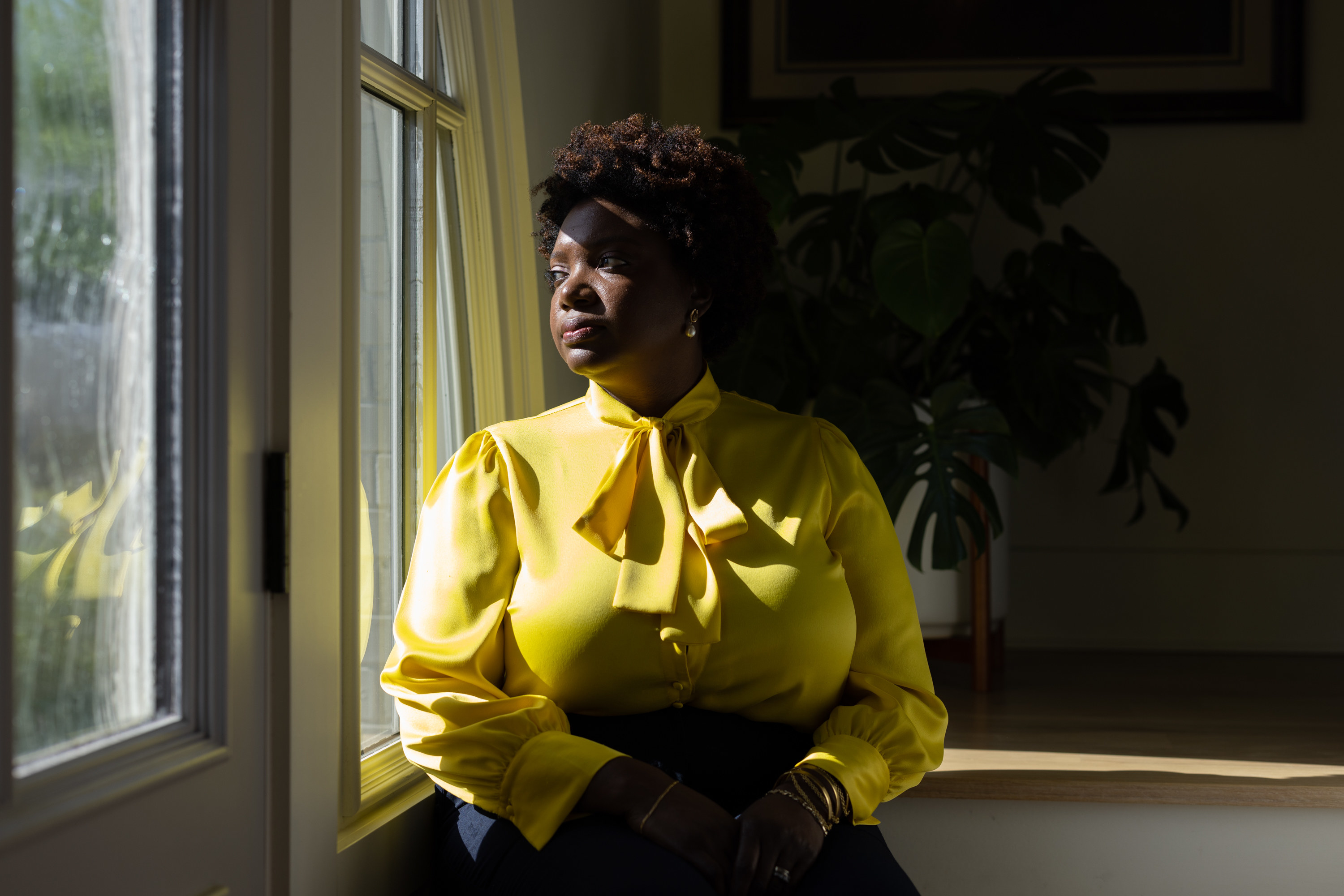 Key filed a police report on March 11, seen by BuzzFeed News, and immediately told Town leadership about what happened. Parker asked her not to say anything or take legal action, according to Key, Otobor, and text messages provided to BuzzFeed News. He also acknowledged that Town management knew the woman was a problem. Darryl Cohen, the woman's attorney, told BuzzFeed News he "would love to comment on the matter but can't because it's too sensitive."
Fayetteville police said they investigated the incident and "found nothing that would be considered a criminal violation under Georgia Law," they told BuzzFeed News. "We have not received any further complaints on these individuals."
In an email to homeowners reviewed by BuzzFeed News, Trilith's HOA said it took "swift action to condemn the behavior," consulted an attorney to see what legal actions it could take, and sent a "cease and desist" to the white neighbor.
"Although the opportunity to create something remarkable here at Trilith will not happen overnight, we all want Trilith to be a community where all are welcomed, respected, and valued," the email said.
The same day Key filed the report, she said Parker met with her and Otobor for three hours, where he said that he understood their concerns and fears for their children. It was a tough situation, and he acknowledged that Trilith was an experiment in integrating people of different cultures, socioeconomic statuses, and races.
"Nobody lives this way," he said in a recording of the conversation provided to BuzzFeed News. "Very few people outside of the city live this way. There are a whole bunch of people who have only lived in the suburbs, and this is their first experience and it truly is, it's probably very awkward to be on display, but they don't know. They haven't felt it."
It was not a satisfying explanation, but the women said they left the meeting feeling hopeful, if still uneasy. They said he acted like he cared and had vowed to make some changes.
But as word of Key's incident began to spread, Black residents began to talk to one another more openly. Otobor and Key met and talked with the Williamses. They ran into Sojourner, the former experience director who'd been fired, and he shared his story. Again and again, their neighbors shared examples of instances where they'd felt discriminated against.
"This is racism. And racism is proven not by what happens to one person, but when everyone realizes, when they find out, 'Oh, that happened to me,' 'Oh, that happened to me,' and the only people that happened to were Black," Otobor said.
The revelations also hit hard for Pam Williams,​​ the resident whose home repairs reportedly went ignored. On March 14, she said, she decided to do what she'd been conditioned not to: raise hell. She and her husband, along with her friend Craig Warman, Key, and Otobor, met with Parker to talk about race at Trilith. In an emotional meeting around a large living room table, she passionately outlined the differences between how Trilith and its associates had treated them versus how they treated the Town's white residents, according to those in attendance. Warman also documented the discussion in his journal, which he shared with BuzzFeed News.
"It was hard to listen to, but after all they've been through they needed to say what they said," Warman wrote. "As we filed out of the room I was struck by how Rob [Parker] sat there — he had turned away from us, face in his hands — I think that image of him will be burned in my mind forever."
Stunned by the eruption of stories, Key and Otobor called an emergency community meeting with the help of Bob and Gail Werstlein, a white couple who host town gatherings of Be the Bridge, a group focused on fostering racial reconciliation through a Christian lens. About 65 people, ages 18 to 82, many of them people of color, packed into the Werstleins' home, and Key began to speak.
After she shared her story, others began to raise their hands. Seven people who were at the meeting described it to BuzzFeed News. A Black father spoke about how white neighbors had accused his kids of damaging property. A video later showed the culprits had been white. A Latina mother spoke, in tears, about how management had given her family written permission to host a celebration at the pool but then shut it down after white residents complained.
Aubrey Williams also recalled the dismay he felt sitting next to his wife on the crowded couch as so many neighbors spoke up around them. It was shocking, he said, how many issues similar to their own were shared that day — but he wasn't surprised by how people had been treated.
The group's overwhelming consensus was that the Town needed reforms and new leadership. People wanted a response from Dan Cathy, a formal place to file complaints, and a written set of values. They wanted their voices taken into account as the community continued to grow.
Trilith did take some immediate action, like adding a Black representative to its group of builders. But members of the meeting said messages from Cathy, his family, and his team seemed to indicate management wanted to sweep the issues under the rug and keep anyone from talking about their grievances. For example, Aubrey texted Cathy, whom he considered a good friend, asking to talk. In response, Cathy said he'd been briefed about the discussion regarding racial issues and then mentioned other Black people he'd worked with, including at an event at his Atlanta megachurch, Passion City.
"We are all in on bridge building and long overdue racial reconciliation. As you witnessed, I shined the shoes of Usher at a nationally televised Passion worship service to make the point that we all need a contrite spirit to overcome divisiveness," Cathy wrote in his response to Aubrey, adding Parker and another person to the thread. "I'm confident we're going to be able to restore Christ honoring relationships at Trilith once again."
But Cathy didn't actually shine the singer Usher's shoes. He'd seemingly mixed up that artist with a Christian rapper named Lecrae, whose shoes Cathy had spontaneously cleaned onstage. At that same Passion City roundtable — during which the pastor called slavery a "blessing" to whites, which he later apologized for — Cathy said white people are "​​out-of-sight, out-of-mind oblivious" to injustice against Black people and should stand up against racism. Aubrey, though, said he never heard from Cathy again after their text exchange. When he saw Cathy around town, Aubrey said, there was also a distance and awkwardness that hadn't been there before.
"As a Black man, I'm used to picking that up in white people, that discomfort," he said. "There's a shift that happens when you step out of line."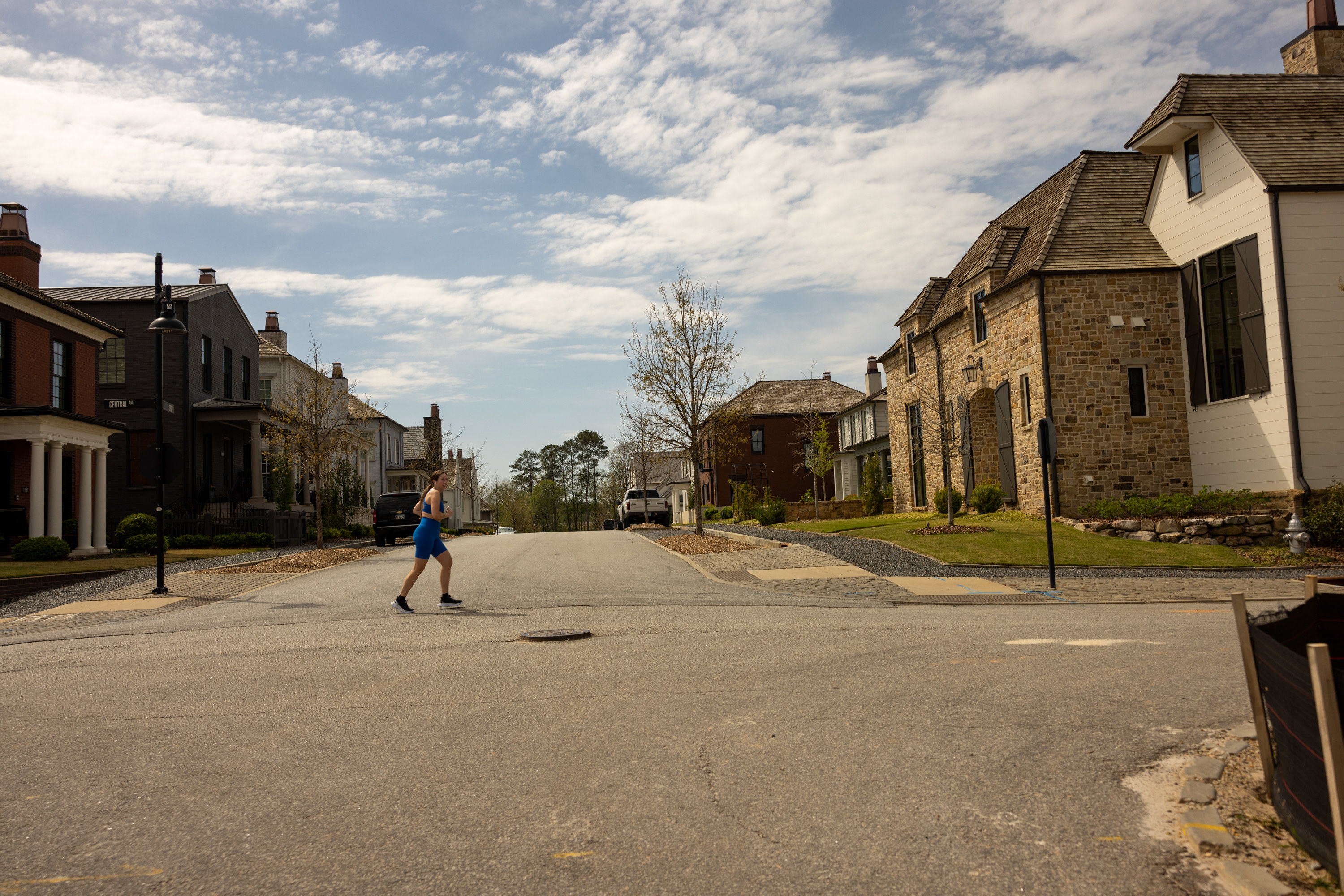 For some Black residents and those involved in the racial discussions, tensions continued for weeks, even as its leaders worked to do damage control. According to a review of the Town's newsletters and Facebook group posts, more cultural and Black-focused events began to pop up.
Pam and other residents created a proposal for an advisory board or committee to communicate issues and ensure that "people placed on that team also look the same as the diverse nationalities that live in Trilith," she wrote in a March 18 email seen by BuzzFeed News.
A month later, on the morning of April 13, Trilith's HOA announced what it called a resident advisory committee to serve as "a meaningful communication link" between members and stakeholders. When the email hit the community's inboxes, the people who'd been asking for just such a group were stunned. The nine-member committee was diverse, but it did not include any of them. There also seemed to be a misunderstanding as to its purpose. One member, a Black woman, told another resident in a phone call overheard by BuzzFeed News that she hadn't even been aware of the conflicts about inequity and race when she was asked to join.
Already feeling unheard, the Williamses were pained to see an idea they'd poured themselves into come to fruition without them.
"They changed the word 'board' to 'committee,'" Aubrey said. It was impossible, he said, not to feel "discouraged, disrespected, betrayed, and used."
And they said they began to feel even more ostracized. Neighbors had stopped waving, friends stopped reaching out, and people seemed to be walking on eggshells. One day last month, four years after the Williamses moved in, they decided they didn't want to fight anymore. Even though their roof finally got fixed after their emotional meeting with Parker, they packed up their Trilith townhome and put it on the market. It sold on July 1, and they left the community.
Pam said it was hard not to feel like they lost a huge piece of their life, again.
"We believed so much in the vision, we were truly vulnerable. There were people we thought were friends, and they have turned their back on us," she said. "It cost us a lot. I think we will be a lot more introverted now as far as going out and being part of a community."
But they do not regret speaking out, because that is how change happens. And she still believes in what Trilith could be. That is, if its leadership, from the top down, gets "on one accord."
"If Trilith could be that light, to show people what it's like to truly live in unity, how powerful would that be?" ●