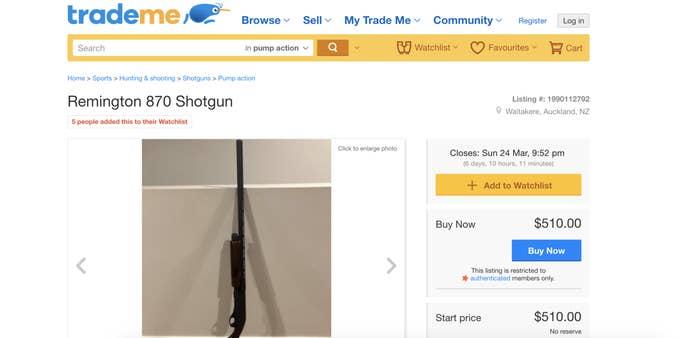 Trade Me, which bills itself as New Zealand's largest and most popular auction and classifieds site, said Monday that it is halting the sale of semiautomatic weapons on its platform in response to the country's largest mass shooting in recent history.
Jon Macdonald, the company's CEO, said in a statement that the platform "has listened to public sentiment" after Friday's terrorist attack in Christchurch and will "remove all semi-automatic firearms sales and parts associated with those weapons today" until further direction from the government.
New Zealand politicians are holding a cabinet meeting Monday to discuss and outline a ban on military-style semiautomatic weapons a days after country's prime minister vowed to enact tighter gun control laws.
The suspected primary shooter had used five guns, including semiautomatic weapons and shotguns, Prime Minister Jacinda Ardern said.

"We've had a lot of contact from Kiwis over the weekend about this issue, and many felt that we should stop the sale of these items in the wake of this attack," MacDonald said. "We've listened to these sentiments and we've put this ban in place while we await clear direction from the government."
On social media following the attack, people called on the website to change its policies.
As of Monday, there were hundreds of semiautomatic shotguns, rifles, accessories, and magazines still listed on Trade Me.

Logan Mudge, a spokesperson with Trade Me, told BuzzFeed News that that all listings "will be gone by the end of the day our time, if not before."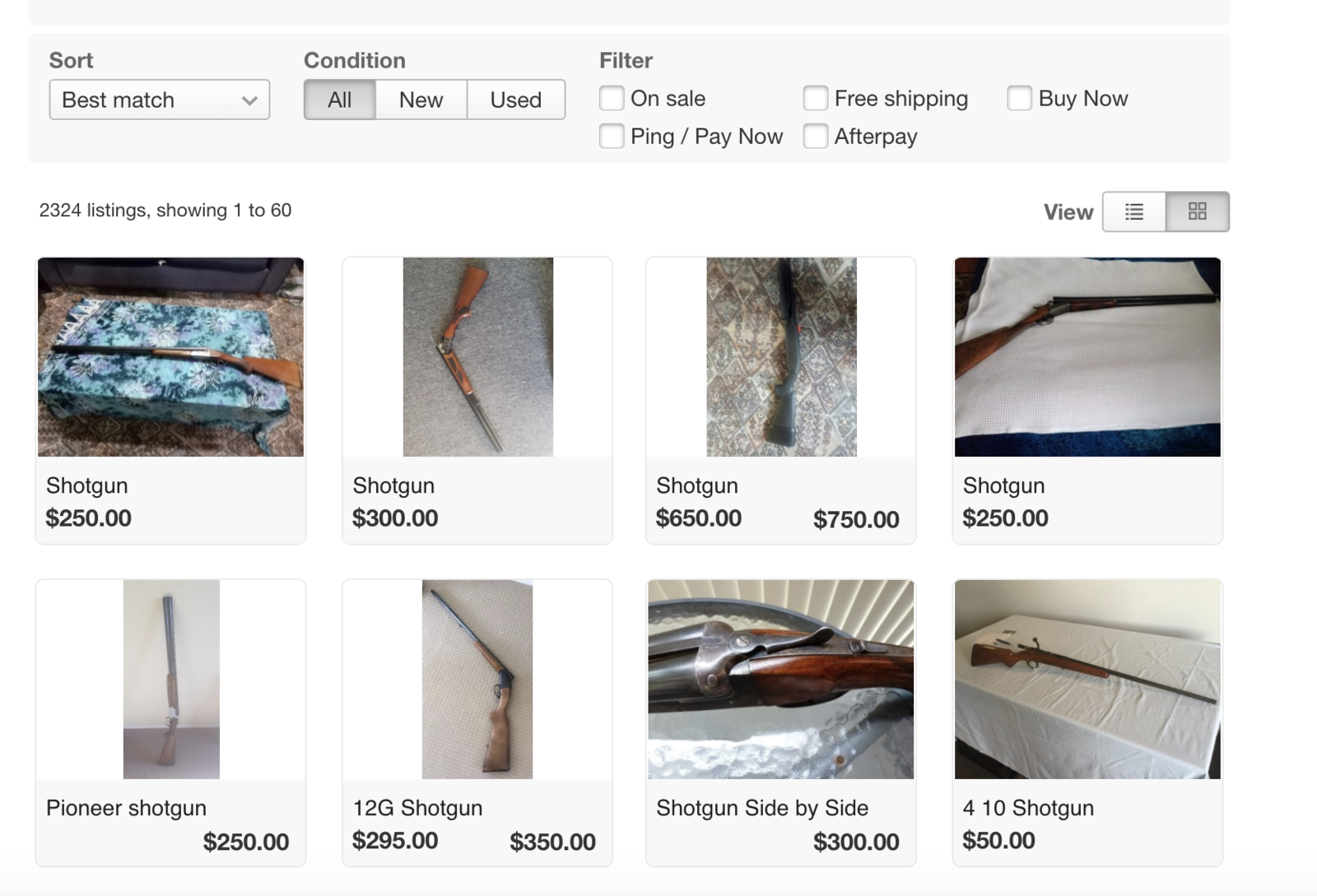 The minimum legal age to own a gun in New Zealand is 16, or 18 for military-style semiautomatic weapons. Gun owners are required to have a license, but, according to the BBC, most weapons don't have to be registered, and license holders can purchase as many weapons as they want.

The company said that it had already had strict regulations and restrictions as to what kinds of weapons users could list, barring the sale of pistols, restricted guns, military style semiautomatic weapons, and parts that could "change an 'A' category firearm" into such a weapon. Mostly, the guns on its site were "commonly used by hunters, recreational shooters or rural communities as tools on farms."

Trade Me also worked closely with New Zealand police and required all users to have a valid gun license if they wanted to place a bid, ask a question, or buy a firearm.
However, its CEO acknowledged that the terror attack had changed his country.
"It is clear public sentiment has changed in relation to semi-automatic weapons and we acknowledge that, which is why we're putting this ban in place," he said.