Karla Martinez woke up Tuesday morning and was getting ready for her second week of college when she found a note and some cash from her mom in the kitchen.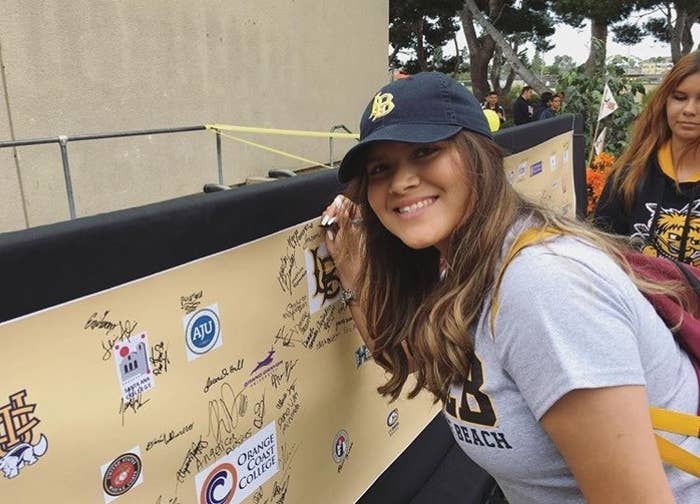 The 18-year-old, a freshman at Cal State University Long Beach, was supposed to take her driver's license test that day and her mom had left her some money to pay the fee, along with a note that said: "Here's money so you can pay your test, good luck baby. I'm left with my heart broken, they canceled the permit that you have."
Her mom was referring to the Deferred Action for Childhood Arrivals (DACA), an Obama-era program that has provided temporary protection against deportation to nearly 800,000 undocumented immigrants who came to the United States as children. The Trump administration announced Tuesday that it was rescinding the policy, explaining that it was an abuse of executive power.
"I started crying when I read it," Martinez told BuzzFeed News. "I know my mom didn't know what to say to me because when I got accepted it was the biggest deal ever. We're both shocked and scared."
Like most DACA recipients, known as DREAMers, Martinez has lived in the United States since she was a kid and has barely any recollection of her life before that. She and her mom moved to Southern California from El Salvador when she was six so she could have better opportunities as an adult.
Martinez started college last week and is taking classes to help her accomplish her goal of becoming an ER nurse.
For the past 12 years, Martinez says her mom, Tania, has worked cleaning houses and hotel rooms and often leaves her "little notes here and there" when they don't see each other all day.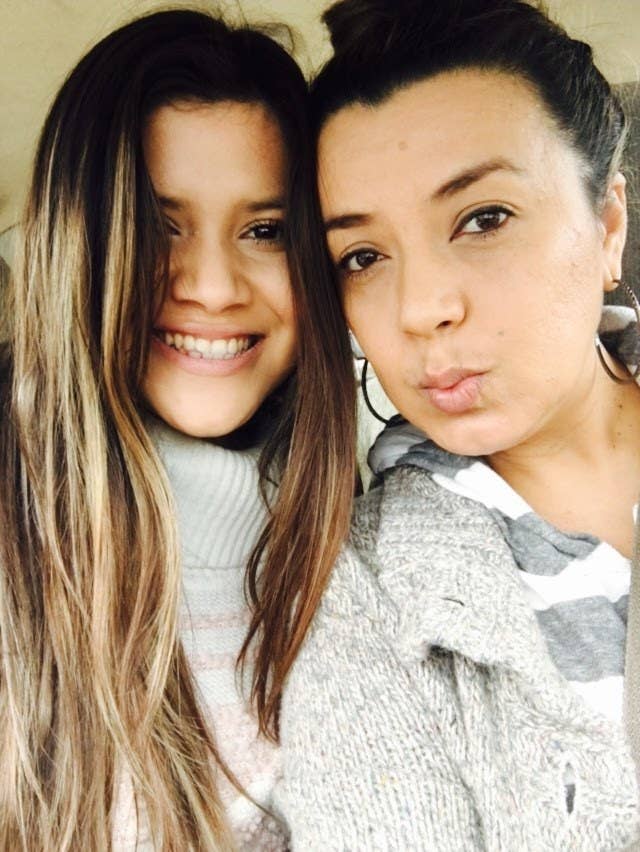 "My mom handles all my immigration papers and helps me with all these documents so seeing the note and money for my driving test that she helped me prepare for after everything we went through to get here was a lot," she said.
"I tweeted it first and deleted it because I was afraid," the teen said. "But then I went through with it." Her tweet has since gone viral, with many fellow DREAMers saying it really hit home.
"This is my mom giving me her hard earned money to take my written test for later today. Waking up to the news about #DACA was rough...."
"You may not have known that I'm a DREAMER because it's not something you introduce yourself with," she continued. "My family is heartbroken for me but they all continue to believe in what I'm capable of doing even without DACA."

Other DREAMers replied, saying that the picture resonated with them and their own experiences with their parents.
"The handwriting of hard-working and well-educated immigrant parent," one person said. "My dad's is exactly the same."
"It broke my heart seeing this. Honestly I'm sharing your same suffering," a user named Elisa shared. "Our parents are there to do everything and anything for us."
Another undocumented immigrant who said she also attends CSULB and is in the same grade as Martinez wrote, "Hi we got to the same school in the same grade. I know exactly what you are going through because I am also an undocumented student on campus. If you ever need someone to talk to I'd love to meet you!"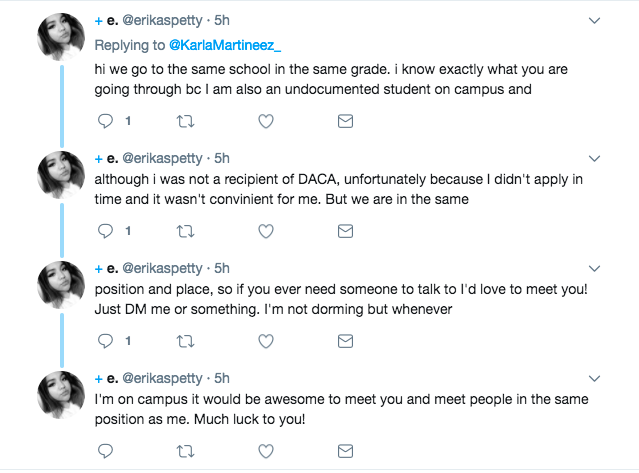 Other supportive responses poured in from people saying "we got you" and encouraging her to keep fighting and ace her test.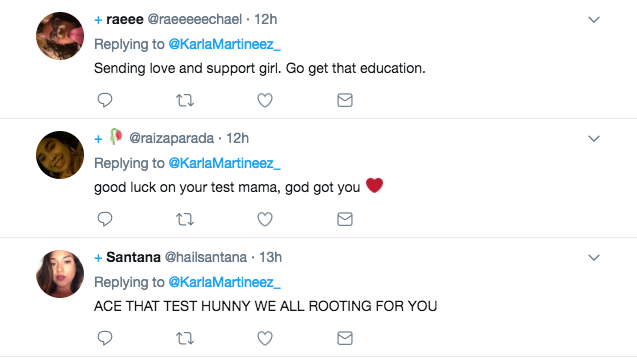 "There are more people with you than against you!" Someone chimed in. "The fight ain't over," another person added.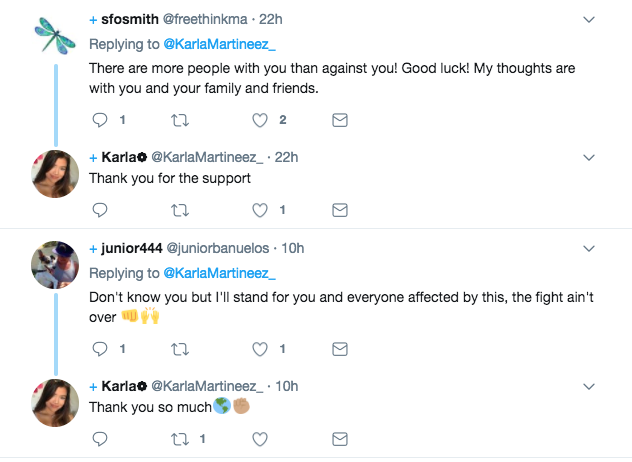 Stunned by the massive, mostly positive response, Martinez says peoples' replies have made her feel less alone, since this is the first time she's told anyone except her close family (and recently her boyfriend) that she is an undocumented immigrant.
"I had to wear my sunglasses in class because I was crying reading all the responses," she said. "I always felt isolated because no one really knew that I was different in that way."
Tania Martinez said it has been difficult watching her 18-year-old process the reality that her future in the US will soon be uncertain.
"My heart as a mother for my daughter is destroyed. There is no harder pain than seeing your daughter cry, saying 'mom what's going to happen to me,'" she told BuzzFeed News, explaining how much she admires her daughter for helping put herself through school.
"DACA has been such a blessing for my daughter and for me because right as she turned 15 she started working. Ever since then she has become very independent and managed for herself."
The teen, who is the first in her immediate family to go to college, has been working at Van's in Huntington Beach, California, for the past two years and now worries "what will happen with school since I won't be able to be employed."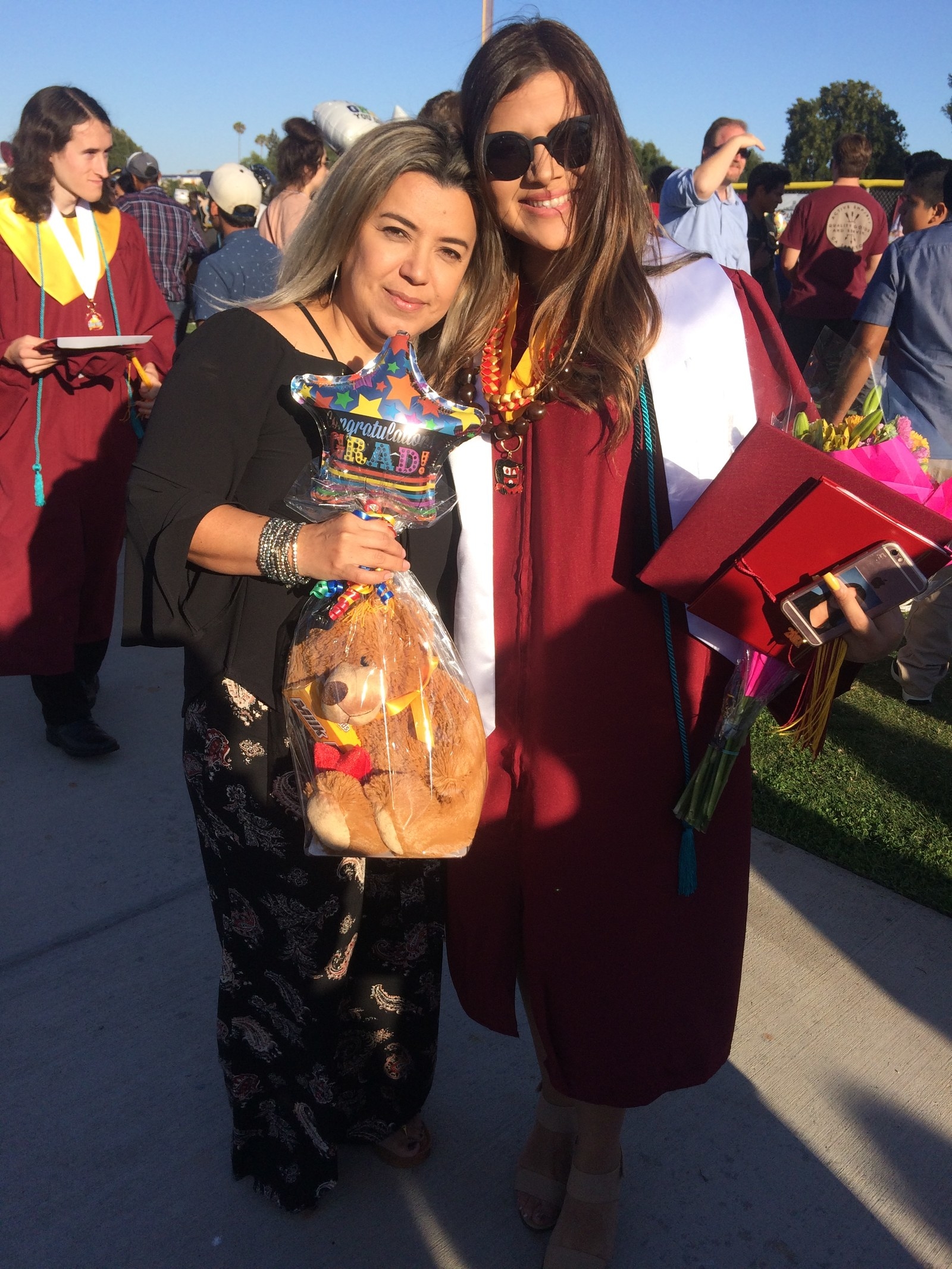 Although she says she's "technically fine until next September," she's unsure if she will be able to finish her degree in the country in which she grew up.
Her mom also says the situation makes her feel helpless and, with DACA ending, it seems that her daughter's "dreams and goals are getting taken away from her."
"But as a mother, I will fight for her until I can't fight anymore, I will never allow to let her wings get taken from her," she said, adding that the response to her daughter's tweet has been heartening.
"It amazes me how so many people have taken their time to read what she has to say and how it's been from so many different kinds of people," Tania Martinez said.
After opening up about her status on Twitter, Karla Martinez says a handful of fellow DREAMers contacted her and they started a group chat to share resources and encouragement. Other peers have also reached out trying to help.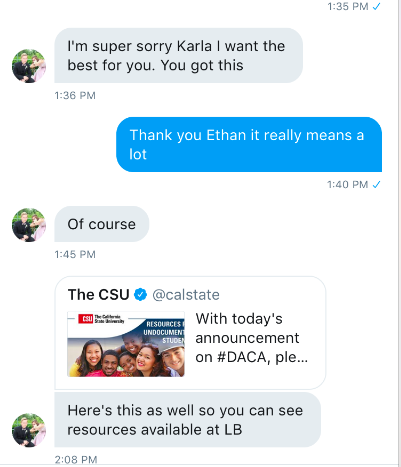 "I was ashamed of [being a DREAMer] because of what people think so it used to be a big secret but I felt it was important to speak out," she said. "Now so many people are experiencing the same thing. It's ten times harder for us to do things and we work really hard and I just want people to understand."