People on the internet heaved a collective, sad sigh this weekend, pulled out their phones, and deleted the HQ Trivia app after finding out it took funding from Peter Thiel, a controversial tech investor and Trump backer.
As first reported by Recode on Thursday, HQ is reportedly getting $15 million in funding from Founders Fund, Thiel's venture capital firm.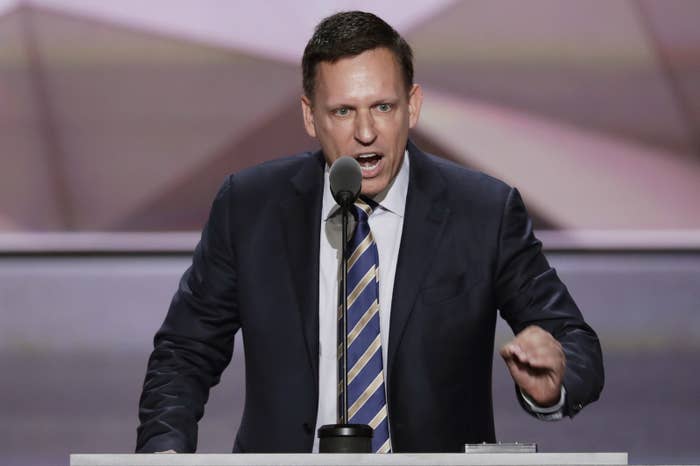 For those of you who don't play religiously twice a day, HQ is a live trivia show app that has amassed a huge cult following. The app launched in August 2017, but has exploded in popularity over the last few months.
More than 1 million people tune in every day to try to win a few dollars.
Its host, Scott Rogowsky, also has a cult following.
But when the Recode article hit, some people's hearts just about broke.
"That was fun while it lasted," someone said.
"*5 seconds later* we regret to inform you the silly cellphone quiz show is racist."
People said they had played their last game.
And paid their respects. RIP.
They felt they had been bamboozled and Milkshake Ducked. (If you want to know what that other internet phenomenon is, read here.)
While many HQ fans quickly started looking at their once-beloved app with disdain, quite a few people pointed out the hypocrisy in deleting the app, since Founders Fund has also funneled money into companies like Spotify, Airbnb, Lyft, and Facebook.