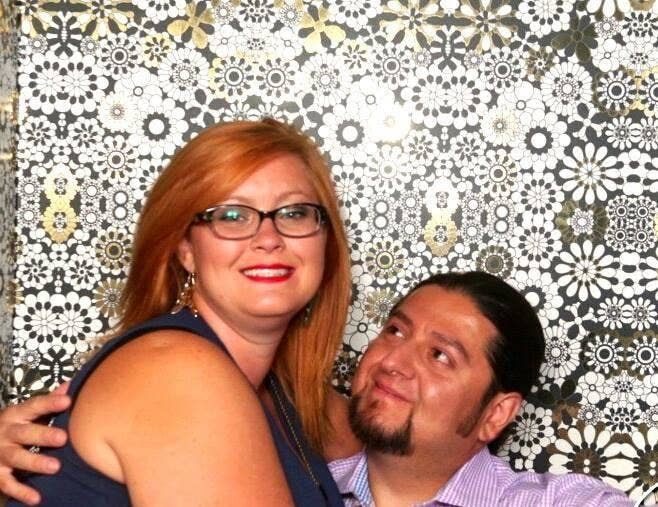 Just one week after a passenger was dragged from a United flight, the airline found itself mired in yet another PR debacle, with a couple claiming that they were booted from a flight while en route to their own wedding.
Michael Hohl and his fiancé Amber Maxwell were buckled in and on their way to Costa Rica Saturday when United Airlines removed them from their flight, the couple told KHOU-TV. They had been flying with a group of friends from Salt Lake City, with a layover at Houston's George Bush Intercontinental Airport before their flight to Liberia, Costa Rica, for their wedding this Thursday.
The engaged couple from Park City, Utah, said that they were the last people to board United Flight 1737 and when they got to their row, found a man sprawled across their assigned seats, fast asleep. Not wanting to wake him, Hohl said they grabbed an empty pair of seats three rows up, which happened to be economy-plus, not thinking much of it since the cabin was half-full.

"We thought, not a big deal, it's not like we are trying to jump up into a first-class seat," he told the station. "We were simply in an economy row a few rows above our economy seat."
After they'd settled in, Hohl said, a flight attendant approached and asked the couple if they were in their assigned seats. He said they then explained the situation and asked for an upgrade, but were told to return to their original seats.
According to Hohl, the couple complied, but the airline crew still asked them to get off the plane right before it took off.

United Airlines disputes this account, stating that the couple "repeatedly attempted to sit in upgraded seating which they did not purchase and they would not follow crew instructions to return to their assigned seats."

Hohl and Maxwell were ticketed in economy and tried to move up to economy plus seats without paying for them, Maggie Schmerin, a United spokesperson, told BuzzFeed News Sunday.
"They were offered the opportunity to pay the difference in fare, declined, and would not follow crew member instructions to return to their assigned seats," Schmerin said. She added that the couple disembarked without incident, and that no law enforcement agents authorities were involved.
Hohl told KHOU that an air marshal boarded the plane to ensure the couple got off. BuzzFeed News reached out the Federal Air Marshal Service to confirm whether an officer did board the United flight, but has yet to hear back.
United rebooked the pair onto a Sunday flight and offered them a discounted hotel rate for their unplanned stay in Houston Saturday night. Hohl and Maxwell's wedding is still on for Thursday, but they said this will be their last flight with United.
"We're disappointed anytime a customer has an experience that doesn't measure up to their expectations," Schmerin said.

The incident is yet another public relations mess for an airline that's been scrambling to salvage its reputation after videos emerged last week showing security officials dragging a United passenger from his seat after refusing to give it up voluntarily, sparking widespread outrage.
The company also took a hit financially: Almost $1 billion was voluntarily removed from United's market value as a result of the incident.
In response to the videos and blowback, United confirmed Sunday that it will no longer remove passengers after they've boarded in order to make room for crew members.

Lawyers for the man, Dr. David Dao, said he suffered a concussion, broken nose, and lost teeth, and will be pursuing a lawsuit against the airline.
Oh, and on top of that, a creature that appeared to be a scorpion fell from an overhead bin during another United flight last week, reportedly stinging a man seated below. It's just been that kind of month.