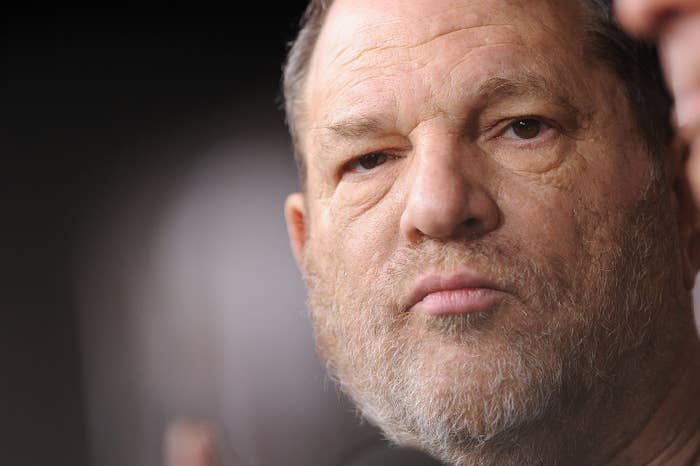 The Weinstein Company filed for bankruptcy late Monday and agreed to release victims and witnesses of sexual misconduct from their nondisclosure agreements.
The move comes more than five months after a wave of sexual misconduct allegations against the studio's cofounder Harvey Weinstein sent the company on a downward spiral. The company said Monday that Lantern Capital Partners will purchase its assets, in a sale that will take place in bankruptcy court.
"While we had hoped to reach a sale out of court, the Board is pleased to have a plan for maximizing the value of its assets, preserving as many jobs as possible and pursuing justice for any victims," chairman Bob Weinstein said in a statement.
The embattled studio, which produced major hits like Silver Linings Playbook, Django Unchained, and Lion, filed for Chapter 11 bankruptcy protection in Delaware, court documents show, and has about $500,000,000 to $1 billion in assets.
A US Bankruptcy Court judge will still have to approve the deal.
As part of the agreement, the Weinstein Company will also release its employees from their nondisclosure agreements, a condition set by New York Attorney General Eric Schneiderman, whose office had sued the studio for civil and human rights violations related to the sexual harassment allegations.
"No one should be afraid to speak out or coerced to stay quiet," the Weinstein Company's board of directors said in its statement Monday night. "The Company thanks the courageous individuals who have already come forward. Your voices have inspired a movement for change across the country and around the world."
Schneiderman heralded the decision as a "watershed moment for efforts to address the corrosive effects of sexual misconduct in the workplace."
"The Weinstein Company's agreement to release victims of and witnesses to sexual misconduct from non-disclosure agreements — which my office has sought throughout this investigation and litigation — will finally enable voices that have for too long been muzzled to be heard," he said in a statement.
"We welcome the parties' efforts to preserve jobs and pursue justice for victims," Schneiderman added, saying that his office would continue to advocate for victims during the bankruptcy proceedings.
Lantern cofounders Andy Mitchell and Milos Brajovic said Monday that their company was "honored" to be selected as the bidder. "In the last several months, Lantern has evaluated the company and is proud to provide a solution to the board," they added in a statement to the Hollywood Reporter.
Earlier Monday, Time's Up — the legal defense fund founded to address workplace sexual harassment brought to light by #MeToo movement — called on New York Gov. Andrew Cuomo to investigate reports that Manhattan District Attorney Cyrus Vance mishandled a sexual assault investigation into Harvey Weinstein in 2015.
Monday, March 19, also happened to be Weinstein's birthday. He turned 66.