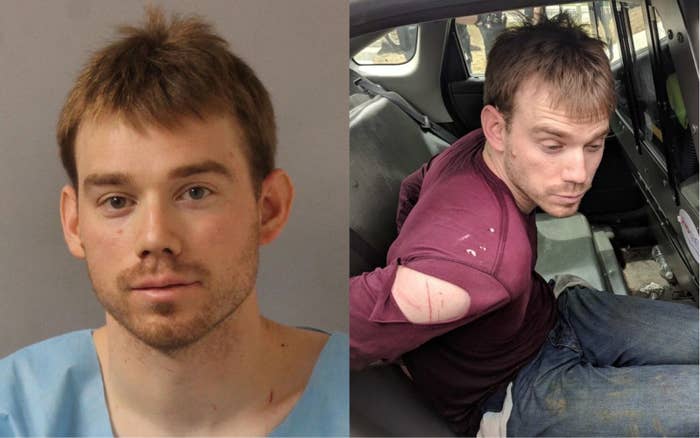 A former coworker and friend of suspected Waffle House shooter Travis Reinking said he and his employers told the Secret Service last summer that the 29-year-old was having mental health issues, months before he was accused of killing four people and wounding two more at a Nashville area restaurant.

Shortly after Reinking was arrested at the White House in July 2017, a federal agent traveled to Salida, Colorado, to meet with the owners and employees of Rocky Mountain Crane Service, where Reinking had worked for about six months, the former coworker, John Turley, told BuzzFeed News.
"The Secret Service was at our office right after the White House thing," Turley said. "They called here and said they were coming to interview everyone. We all had a meeting and we told the agent that he didn't seem to be violent but that he really needed help."
"That was it. We never heard back from them," Turley added. "He said, 'We'll look into it,' but apparently they didn't. Nobody did."
Nashville authorities have charged Reinking with four counts of murder, as well as four counts of attempted murder and one count of unlawfully possessing a gun. He is currently under intense mental health and suicide watch and will soon be placed in solitary confinement, authorities said Tuesday.
Reinking is accused of pulling up to the Waffle House restaurant in Antioch, Tennessee, shortly before 3:30 a.m. Sunday, naked except for a green jacket, before pulling out an AR-15 rifle and opening fire on employees and customers, then leading authorities on a sprawling 34-hour search. The motive for the shooting is still "undetermined," authorities said this week.
But in the months and years leading up to Sunday's massacre, Reinking left a trail of red flags, including several bizarre and concerning encounters with law enforcement in his home state of Illinois and in Colorado, where he lived for about six months beginning in late 2016.
Paranoid, quiet, and erratic, he appears to have believed deeply that people were constantly watching him, monitoring his moves, and breaking into his electronic devices, according to records obtained by BuzzFeed News.
He also appears to have been acutely preoccupied with pop star Taylor Swift. Turley, his 52-year-old former coworker, said that Reinking expressed a desire to marry Swift, claimed he had purchased a $14,000 ring for her, and even drove across several states to California to try to see her.
Illinois police reports from May 2016 and August 2017 suggest that Reinking also feared Swift, telling local authorities near his hometown of Morton, Illinois, that the musician was harassing him and trying to hack into his phone and bank accounts. Reinking's former coworkers and employers in Colorado have said he shared similar sentiments with them as well.
"Whenever he got a little agitated, it had to do with Taylor Swift," Turley said. "When they were still looking for him in Tennessee, I told the detective who was interviewing us, 'If Taylor Swift has a house around there, go check her closets, her basement.'"
Illinois police reports also paint a portrait of a fretful, volatile young man who, in one instance, blew up at an employee of his father's crane company, waved an AR-15 rifle around before putting it in his car, and then drove to a local swimming pool while wearing a women's pink overcoat before diving into the water and exposing himself.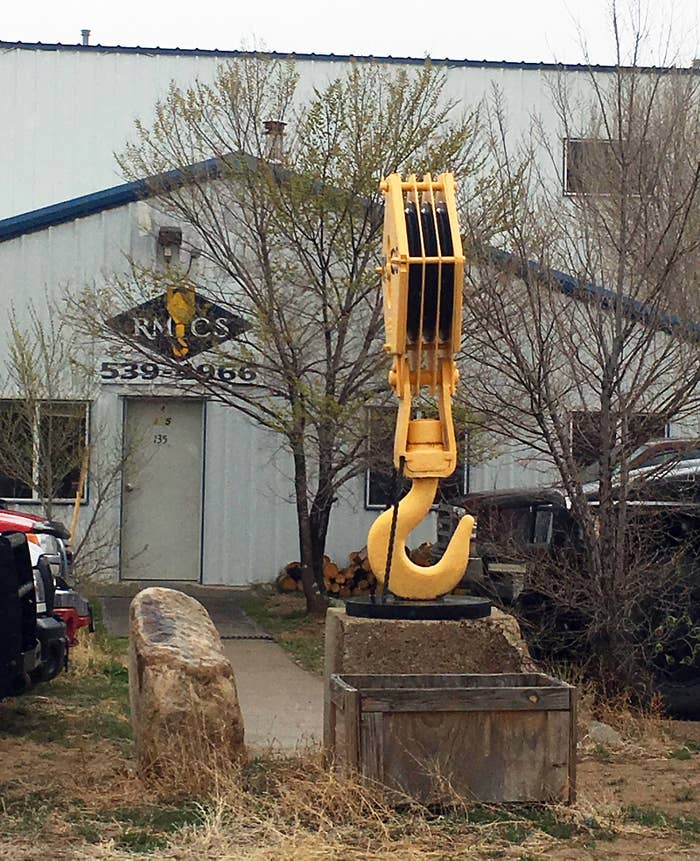 In an interview with a local detective after the Waffle House shooting, Turley and his employers, Darlene and Ken Sustrich, described Reinking as a "loner" who exhibited signs of paranoia and "was delusional at times" but did not seem violent. They said Reinking lived alone in Salida, a rural town outside of Colorado Springs, and liked to play video games in which "shooting guns was involved," according to a police record of the interview.
"He was a good kid," Turley told BuzzFeed News. "This monster who killed four people, that wasn't the same guy I knew here. I had kind of taken him in. He had nobody here."
Around the end of March 2017, while driving to Last Chance, Colorado, for work, Reinking suddenly decided to quit his job at the Sustrichs' crane company, convinced that police were following him and that "it was his last chance to marry Taylor Swift," Ken Sustritch told detectives this week. He said Reinking then packed up his belongings and drove his blue Mitsubishi back to Illinois.
It was the last the Sustrichs heard of their former employee until late July last year, when the Secret Service called the Rocky Mountain Crane Company after Reinking was arrested at the White House, where he told officials he needed to talk to President Donald Trump.
"We told them, 'Hang onto him if you can. Help him if you can,'" Darlene Sustritch said she told the Secret Service agent, according to the Associated Press.
In Washington, Reinking had invited authorities to arrest him and told officers it was his right as a "sovereign citizen to inspect the grounds" of the White House, according to a police report.
Days after the incident, Turley told BuzzFeed News a Secret Service agent came to meet with the bewildered staff of the Sustrichs' crane company. Turley said the group told the federal agent that although Reinking did not seem dangerous, he had "issues," was "paranoid," and that he "needed help."
Officials in Washington dismissed Reinking's case in November 2017 after he completed a first-time-offender program. At the request of the FBI, Illinois authorities also revoked Reinking's firearms ID card and confiscated his four guns, turning them over to his father, Jeffrey Reinking, who vowed to keep them out of his son's hands.
At some point, the elder Reinking gave the firearms back to his son, who used one of the weapons in the Tennessee shooting.
The FBI said it closed its inquiry into Reinking in October 2017, emphasizing at a news conference after the Waffle House shooting that "every federal resource was brought to bear" in examining him.
Officers were "able to effectively neutralize what we felt was the threat at the time by ensuring that he did not have the ability to purchase or own weapons and that those weapons were taken," an FBI official said.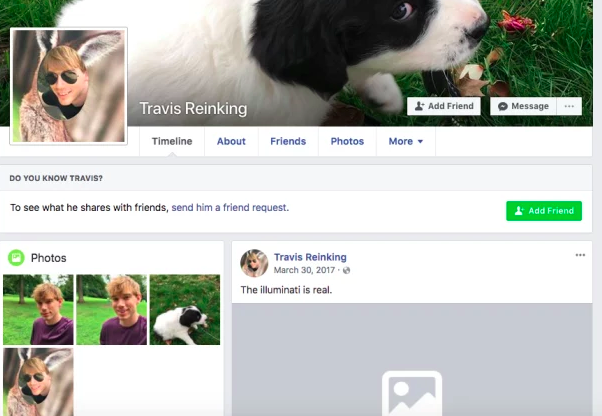 Staff at the crane company told detectives that they repeatedly tried to contact Reinking after he returned to Illinois, but were not able to get in touch with him.
After the meeting with the Secret Service, the next time Turley heard about Reinking was on Sunday, he said, when he woke to his phone "blowing up."
Reinking was recently fired from the Tennessee crane company he had been working for because he was "paranoid" and believed people at the company "were after him," the Tennessean reported.

"I can see him living in his head for three weeks after he got fired and something snapped," Turley said. "I knew him pretty well. Well, I thought I did."