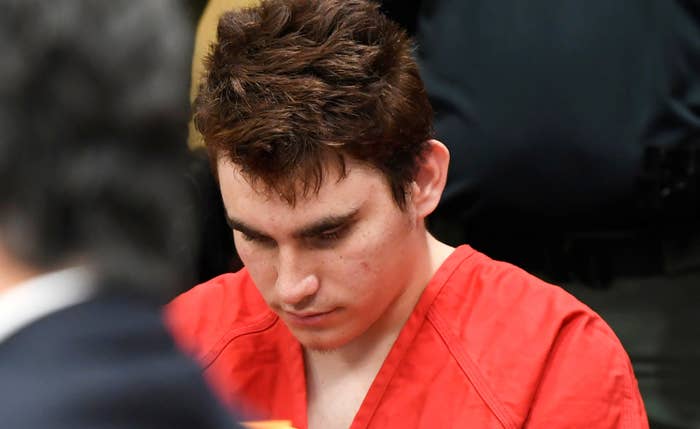 In the fall of his junior year at Marjory Stoneman Douglas High School, Nikolas Cruz stopped receiving the special-needs services he had relied on for most of his life after school officials gave him the wrong information, according to a new report released late Friday.
After continuing to struggle at the high school, and moving to an off-campus learning center in April 2017, Cruz asked to return to an alternative school for students with emotional problems, where he had previously been successful. However, school officials did not execute his request due to "some confusion" over his status as a student with disabilities and a fumbled effort to reevaluate him.
Cruz's mother made several phone calls to officials explaining her son's desire to have his special-needs services reinstated, but the district "did not follow through."
"There was some confusion regarding his exact wishes, and no further action was taken at that time," the report stated.
The report offers a deeper look into Cruz's educational history, chronicling the Broward County school district's interactions with the troubled student, who had started exhibiting signs of developmental issues and erratic, volatile behavior when he was just 3 years old.
Though the publicly released report was heavily redacted to protect Cruz's privacy, its blacked-out contents easily became legible when copied and pasted into another document, as first reported by the Sun Sentinel.

Conducted by an outside consultant at the county's request, the investigation found that, overall, the district had adequately handled Cruz and his needs, allocating resources and specialists to the student, who struggled with an explosive temper and failing academics, but also had periods where he made positive strides in and out of the classroom.

But the report identified "two specific instances" in which officials did not follow state statute or federal laws for students with disabilities — key mistakes that resulted in him going without therapeutic services for more than a year before he allegedly opened fire on his former classmates, killing 17 students and teachers at Marjory Stoneman Douglas.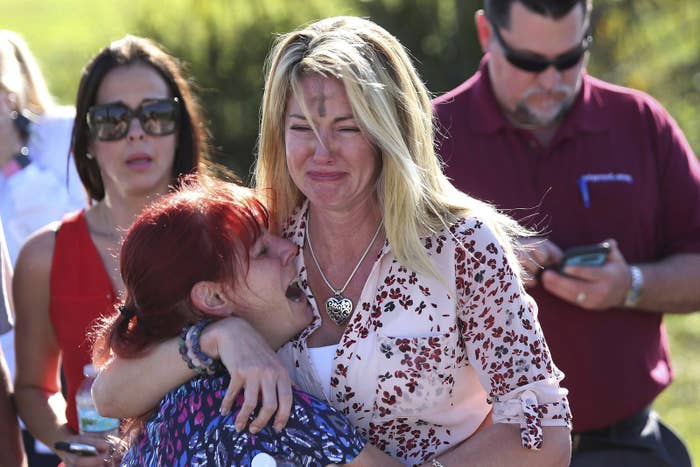 The report delves into Cruz's early years, in which educators first began noticing concerning signs and alarming behavior. As a student in pre-kindergarten and elementary school, he was aggressive, often "biting, pinching, scratching" other students, and required "maximum teacher assistance" when interacting with classmates.
By the age of 3, he was found to have developmental disabilities and attention difficulties. At age 5, his "aggressive behaviors appeared to be unpredictable" and he was "impulsive with no sense of boundary," according to the report.
However, the report said that while Cruz experienced a series of "ups and downs" during his early education, his overall progress was positive, "thanks to the help of counselors and school staff working closely with his mother."
He then had a tumultuous time in middle school. From August 2013 to January 2014, he received about 28 different disciplinary referrals, mostly for profane language and disruptive behavior.
Eventually, a team of educators decided to move the eighth-grader to Cross Creek, an alternative school where students could receive more intensive support. As a middle-school student there, Cruz excelled, with staff describing him as a pupil who was "trying very hard" to do well and fit in.
By the next summer, August 2015, Cruz was deemed ready to start transitioning back to joining his peers at Marjory Stoneman Douglas in the fall — a dream of his. Throughout his schooling, he had often shared his goal of graduating from a regular high school and joining the military.
By January 2016, he was attending the high school as a full-time student.

Much to the relief of his mother and school officials, Cruz acclimated to the traditional high school and "demonstrated he could be a model student," showing he could temper his impulses and seek help when needed, the report said. He even had a girlfriend. In the first semester of the 2016 school year, Cruz committed just one disciplinary infraction, resulting in two days of in-school suspension. Apart from that incident, however, educators noted that he appeared to be on track.
But then, the report said, Cruz began to fall back into depressive, angry patterns he'd struggled with in the past. By his junior year, his grades rapidly deteriorated and he got in trouble for fighting, using profane language, and wearing a backpack with a swastika on it. He had also reportedly talked about suicide and cutting himself.

Notes in his file mentioned that Cruz had been "begging mom to get him a Florida ID so he can buy a gun" and that his mother "thinks it is not a serious matter at all." According to the report, school staff said that Cruz's mother "had expressed that her son's escalating behavior was due to a recent break-up with a girlfriend, and that he would soon get past it."

In response, officials conducted a threat assessment and checked off several items in the "High Level of Threat" category, resulting in the creation of a specialized supervision plan, the report said, including daily meetings with a school resource officer. Officials had also begun to devise a plan to help him transfer back to Cross Creek.
But because Cruz was 18, he was legally allowed to refuse their recommendation and stay where he was.
Officials were "concerned" about how he would respond, the report said, given his fixation on graduating from Marjory Stoneman Douglas and his "history of explosive behavior." Cruz quickly lashed out when he was brought into the room to discuss his academic trajectory, the report added, and "immediately became upset and verbally aggressive."
A Cross Creek staffer then presented Cruz with several options: He could voluntarily go back to his alternative school and work on his behavior; sue the school district to stop it from forcibly transferring him; or stay at Stoneman Douglas without any of the special-needs services he had been getting for almost as long as he'd been in school.
Those options, the reviewers concluded, were wrong. School officials misstated that he needed to give up protections for students with disabilities to stay at Marjory Stoneman Douglas High School. By law and district policy, the report stated, he should have been able to stay and continue receiving extra help.
Cruz decided to stay at the school, seen and treated as a general education student.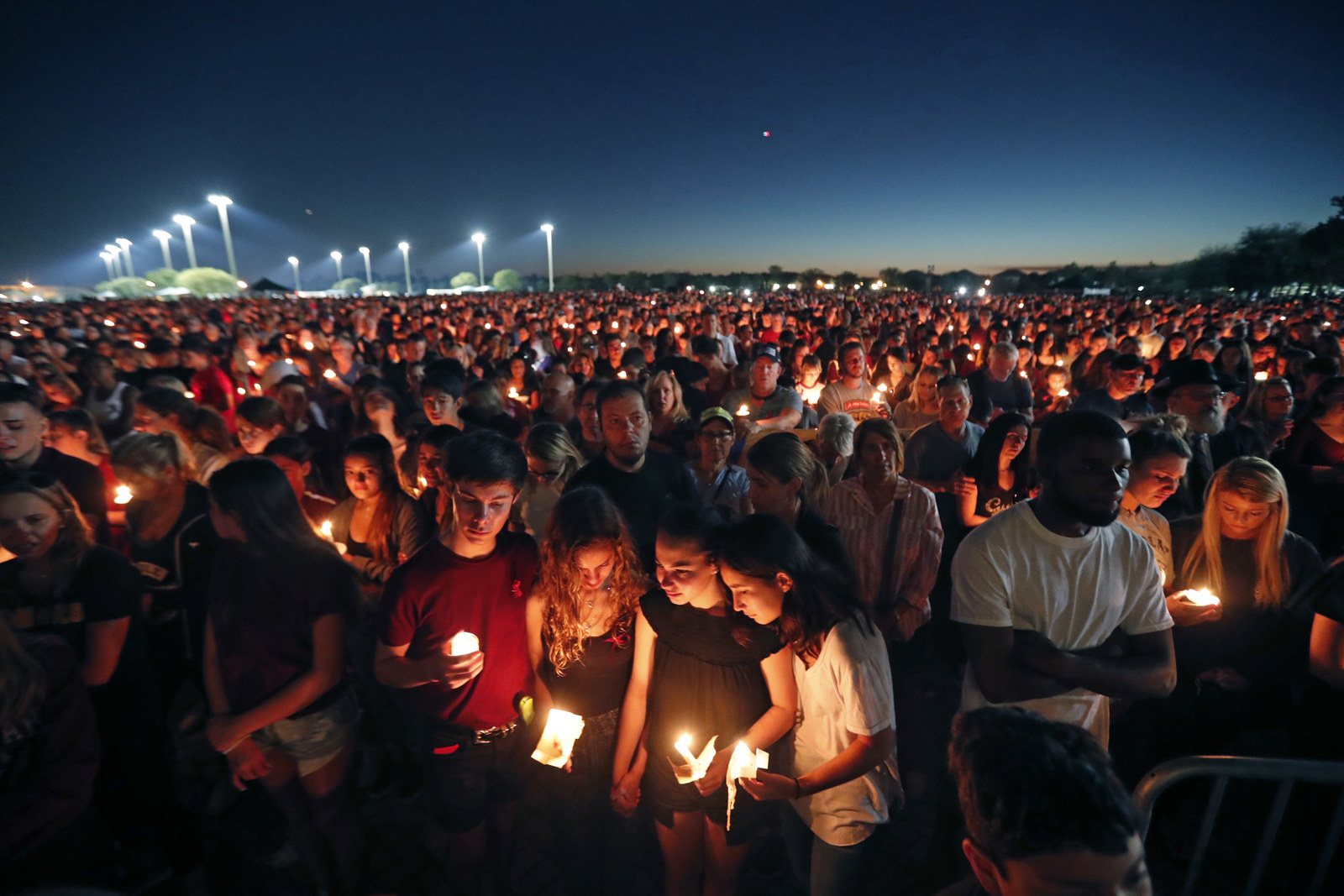 However, on Feb. 8, 2017, a few months after he gave up his support, Cruz was forced to withdraw from school due to his failing grades and continued conflicts with his classmates. It would be the last time he set foot on the campus until nearly a year later. Two days after leaving school, he legally purchased the AR-15 used in the shooting.

In the interim, Cruz also expressed a desire to go back to Cross Creek. In late April 2017, his mother made several calls to learning specialists at both schools, describing her son's wishes to leave his off-campus learning site, where teachers reported that he was "a quiet and hardworking" student.
"She said he had come to realize that the only way he would achieve his goal of graduating from high school would be to return to Cross Creek," the report said.
But because the 18-year-old had relinquished his specialized education services, he would have to go through the state's lengthy process of being deemed eligible as a student with disabilities all over again, despite his well-documented history of behavioral and emotional issues.
The district is required to respond to a student or parent's request for special-needs support within 30 days, the report said. But since at that point he was, in the district's eyes, a general education student, officials told him they needed to look into his files and develop an evaluation plan. That never happened.
By his senior year, Cruz had drifted farther into the fringes of the district's educational offerings, enrolling in several different alternative learning centers.
On Nov. 1, 2017, his mother, who had been an integral part of his special-needs education, died suddenly. He became more withdrawn and his progress in school slowed tremendously.
"Despite having started out on track," the report said, Cruz earned only two credits in the year and a half after he revoked his therapeutic assistance. He earned zero credits while attending the three off-campus learning centers.
And he was still nine credits shy of graduating high school when he returned to Stoneman Douglas on Feb. 14, 2018, carrying his assault weapons, the report said.