A 19-year-old Texas Tech student has been charged with capital murder after he confessed to shooting and killing a campus police officer who was booking him on a drug charge.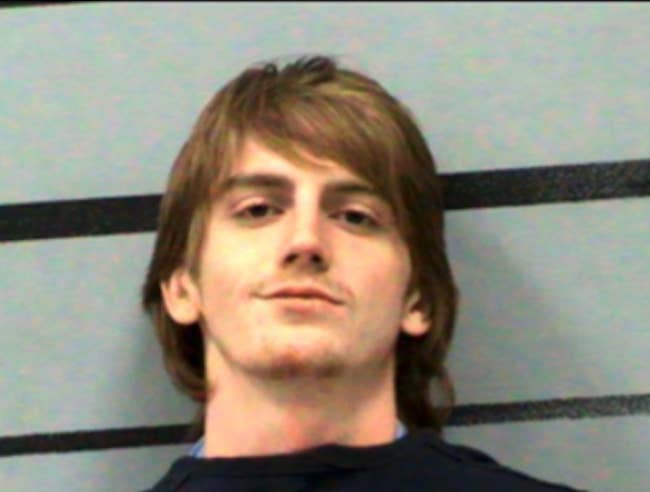 School officials on Tuesday identified the officer as Floyd East Jr. a 48-year-old from El Paso, Texas, who had been with the Texas Tech Police Department since December 2014. He leaves behind a wife and two daughters.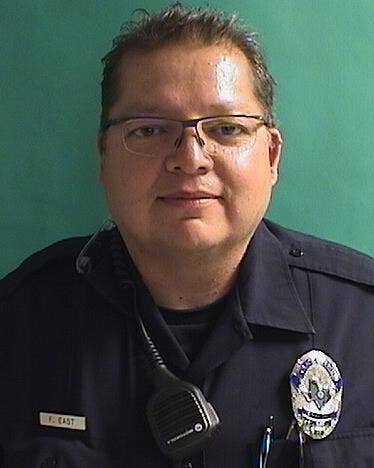 On Monday night, Texas Tech Police went to Daniels' dorm room after receiving reports of a student acting erratically and possibly possessing a weapon, university police chief Kyle Bonath said in a press conference the following afternoon.
After entering his room to conduct a welfare check, officers allegedly found drug paraphernalia "present in the dorm." Bonath said the 19-year-old then "showed up and was also in possession of drug paraphernalia." East arrested Daniels and took him to the police station for questioning.
At the station, Bonath said "the student pulled a gun and fatally shot Officer East" in the head and fled the scene on foot.
East had been completing paperwork for Daniels' arrest at the computers in the briefing room, Tyler Snelson, another campus police officer, told Lubbock Police detectives, according to Daniels' arrest warrant.
The teenager was not wearing handcuffs at the time. Snelson stepped out of the room and then heard a bang. When he went back, he found East with a gunshot wound and Daniels was nowhere to be found. A 45 caliber RP shell casing was sitting near the fallen officer, who was missing his body camera. His pistol was still in his holster.
The campus was immediately placed on lockdown for more than an hour.
During the lockdown, the school's counseling center told police that Daniels' family had called, expressing concern that he might have a weapon and was making comments about suicide.
After a robust search by state and local agencies, a campus police officer saw Daniels in a parking lot near the stadium at around 9:30 p.m., chased him down, and then turned him over to Lubbock Police, who then took him into custody, Bonath said.
Officers found a handgun, loaded with RP ammunition, and a police body camera when they arrested Daniels, Det. Thomas Bonds of the Lubbock city police department said in the warrant.
A video published by KCBD News Channel 11 showed a team of officers, including several in tactical gear, escorting the suspect into a police vehicle.
Right after the arrest, a visibly upset Bonath said that the student had somehow procured a weapon during questioning at the police station, and "mortally wounded one of our officers" before escaping the scene.
Speaking to reporters in a late-night news conference, Bonath accidentally let slip that the weapon used was a 9-millimeter handgun, but would not reconfirm that. Police said they do not know how Daniels obtained the weapon.
According to the arrest warrant, Daniels confessed to shooting East, telling detectives that he "fucked up" did "something illogical."
Campus police appear to have previously arrested Daniels for drug paraphernalia possession in Sept. 2016, according to online records.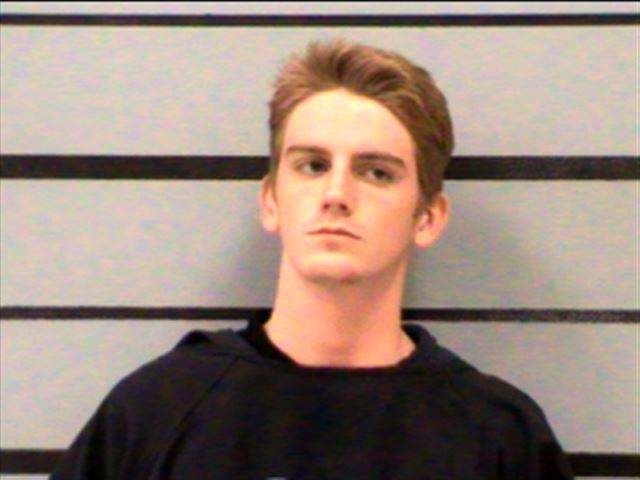 Two years ago, the teenager was charged with possession of drug paraphernalia in Guadalupe County, but the case was dismissed.
Daniels, who appears to go by the name James Reid on social media, was studying communication arts at Texas Tech, where he had been enrolled since last year, according to a Facebook profile.
He graduated from Seguin High School, outside of San Antonio, in 2016, and also attended New Braunfels Christian Academy until 2014, according to the Facebook page.
The bio on what appears to be his Instagram reads: "May the best of your today be the worst of your tomorrow, but we aint even thinkin that far ahead… TTU."
As police officers, including SWAT team members, searched for Daniels Monday, Texas Tech canceled all intramural sports and warned students to shelter in place.

Standing next to the campus police chief Monday night, University President Lawrence Schovanec said that classes and other activities will resume at normal hours Tuesday.
"The family of the deceased officer will be in prayers of the entire Texas Tech community," he said.
In a statement Monday night, Texas Governor Greg Abbott said that he had mobilized the state public safety department to offer assistance in the investigation and expressed his condolences to the fallen officer's family.
"First and foremost, our hearts go out to the family of the police officer killed at Texas Tech University," Abbott said. "As the Texas Tech campus deals with this heartbreaking tragedy, Cecilia and I pray for the continued safety of the students and the entire community."
Even before the lockdown had been lifted Monday night, the Texas Democratic Party highlighted the state's gun policies, specifically a campus carry law passed in 2016.
The law allows people to carry concealed firearms on Texas's public university campuses, including in buildings, classrooms, and dorms.
Police have not revealed how Daniels obtained a gun, or whether he was carrying it as a concealed weapon.
Officially charged with murdering a peace officer, the teen is being held on a $5 million bond in Lubbock County jail.