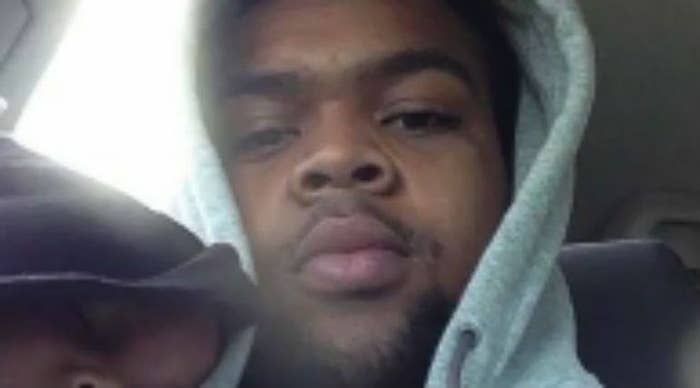 Four teenagers from Ohio were charged with murder Wednesday after they allegedly threw a sandbag off a highway overpass, smashing the windshield of a car and killing a 22-year-old man who was in the passenger seat.
Police in Toledo filed murder charges against the boys, three of whom are 14, the other 13, after Marquise Byrd died from his injuries on Friday, officials said. The teens had already been charged with assault.
Around 10 p.m. on Dec. 19, authorities say the four teenagers were lobbing objects, including a construction sandbag, over the Indiana Avenue bridge in Toledo, Ohio, onto Interstate 75 below. The heavy bag crashed through the windshield of a car, gravely injuring Byrd, who was on his way from Michigan to visit friends in Toledo, family members told the Toledo Blade.
"Detectives determined the falling sandbag was not an accident, but a deliberate act," police said in a statement.
In a distressed 911 call, the driver, who was unharmed, described something suddenly hitting her car and injuring her friend, Byrd.
"I don't know what happened," the woman told the dispatcher. "I was driving under the bridge and something hit my car and it hit my friend and he is not moving... He is laid out at my feet. I think the windshield might have smacked his head."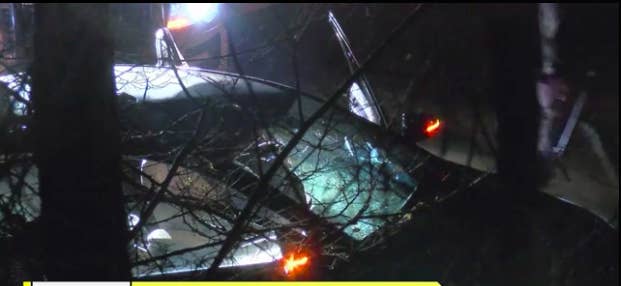 Byrd was treated at the scene and transferred to the hospital. He died Friday from blunt-force trauma to the head and neck, the Lucas County Coroner's Office said. The 22-year-old was engaged and had a 1-year-old son, according to the Blade.

"Young, energetic, outgoing, lovable. He had a bright smile," Byrd's cousin, Shaveontae King, told the Blade. "My auntie has to bury her son. He's gone. He's never coming back."

According to the Blade, the bridge was under construction at the time and lacked protective fencing. Other drivers also reported objects hitting their cars that night, but no one else was injured.
Lori Olender, deputy chief of the Lucas County Prosecutor's Office, said the boys were being held in a juvenile detention facility, and that there were no plans to transfer their cases to adult jurisdiction.
"These kids have almost no record," Olender told the Blade, explaining that she did not want to put Byrd's family through a court case with no chance of success.