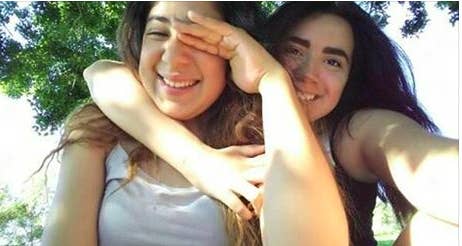 Manuela Seja and her girlfriend, Jacqueline Sanchez, were sitting in the backseat when the car suddenly swerved off the road and crashed, ejecting both 14-year-olds and killing Jacqueline.
Authorities say Jacqueline's sister, Obdulia, was driving drunk and livestreaming on Instagram when she veered off the road near Fresno, California. When she overcorrected, the old, white Buick swerved and crashed through a barbed wire fence before overturning in a field. She recorded the entire thing, filming herself over her sister's bloodied body, apologizing and begging her to wake up.
Seja sustained "major injuries" to her leg, but says she doesn't blame Obdulia for the crash that killed her girlfriend, telling KSEE TV that she instead faults social media.
"Honestly, I'm not mad at anybody and I don't blame anybody," the 14-year-old said. "It's all affected by social media. That's what life is now. And it's going to advance more and more. That's what it's going to be about."
Manuela told ABC 30 that she and Jacqueline had been dating for seven months after meeting on Instagram. She lived in Fresno and Jacqueline lived about 130 miles away in Stockton, which was where the teens were heading before Jacqueline's sister crashed.

Obdulia was wearing a seatbelt, but the two younger teens were not and were ejected as the car crashed last week, officials said.
The footage shows Obdulia singing and making gestures at the camera Friday, switching between pointing the phone at the road and recording the two teens in the backseat. At some points, it looks like her hands are off the wheel.
The video then goes blurry and red when the car swerves — screams and sounds of metal can be heard.
Sanchez screams Jacqueline's name before coming into view and then showing her sister's bloodied body in the grass.
"I fucking love my sister to death. I don't give a fuck. We about to die. This is the last thing I wanted to happen to us but it just did," she says. "Jacqueline, please wake up. This is the last thing I wanted to happen... I killed my sister, but I don't care. I killed my sister. I know I'm going to prison, but I don't care. I'm sorry, baby. I'ma hold it down.... rest in peace, sweetie."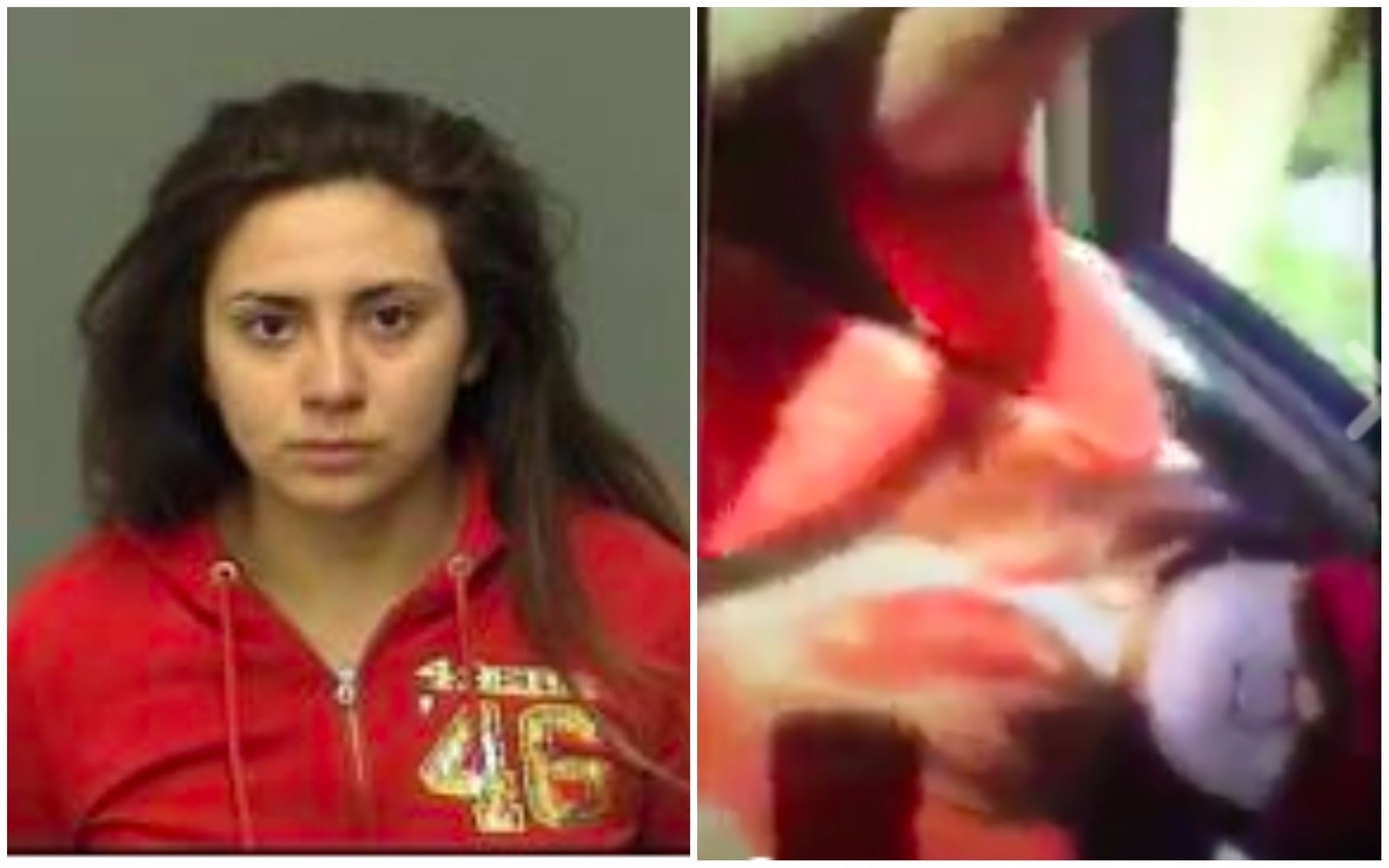 Manuela, wearing a teal tank top, can be seen standing and waving, trying to flag down help.
Mary Hernandez watched and recorded the footage on Obdulia's Instagram story before sharing it on her own social media because "she couldn't believe it was real." The video, which was removed Facebook Sunday night, has since gone viral.
Before the crash, Hernandez says, Sanchez also filmed herself on her Instagram story driving recklessly, swerving toward an oncoming car that was crossing in front of her younger sister waves her hands and yells from the passenger seat. Hernandez shared the video with BuzzFeed News.
Obdulia's family confirmed that it was their daughter driving at the SUV and that Jacqueline can be seen and heard yelling, "She's going to kill me."

California Highway Patrol Sgt. Darin Heredia told BuzzFeed News on Tuesday that investigators confirmed Obdulia took the video of the crash and have not ruled out the possibility she was also on drugs. Investigators are also looking into the other Instagram videos.

The teen's cell phone use "was a contributing factor in the accident," Heredia said. However, he added that authorities "do feel the main factor was her being under the influence while driving."
Manuela Seja and Sanchez family members did not immediately respond to BuzzFeed News' request for comment. But in an interview with KFSN, Obdulia's parents, Nicandro and Gloria Sanchez, appeared shocked.
Nicandro Sanchez said they watched the video of his two daughters and believes the crash was "an accident" and that his older daughter, who he still had not spoken with, "knows she did something wrong."
"It's an accident," Sanchez told the news station. "It happened that way. Who knows why? She knows she did something wrong. She feels bad about it. She killed her own sister."
Obdulia had just graduated high school, her father said, but "had a lot of problems." The teen had spent the past two years in child protective services.
Jacqueline, who had just finished 10th grade, wanted to become an actor or singer, her parents said.

Authorities are still looking into whether Obdulia called 911 after the crash.
The teen, who has reportedly refused to speak with investigators, has been charged with drunk driving and vehicular manslaughter and is being held in Merced County Jail in lieu of $300,000 bail.
She is expected to appear in court on Wednesday.
Manuela told ABC 30 that Jacqueline wasn't "like everybody else."
"She was just funny. She didn't even need to try. She'd always make you smile from the little dumb things she would say," the teenager said. "She wanted to travel the world and do amazing things."