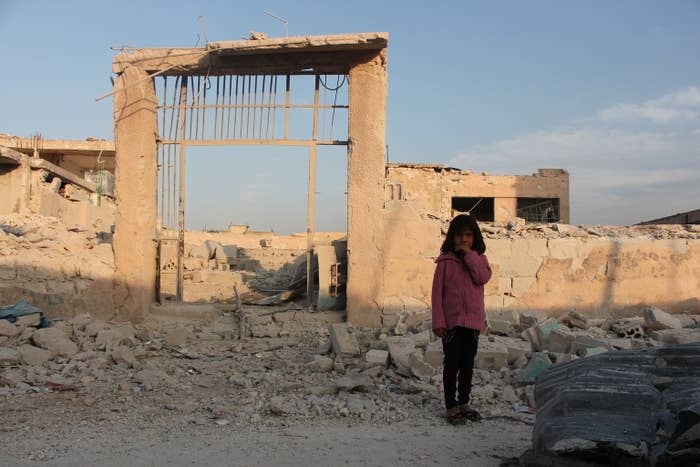 A record number of Syrian children died or were forced to fight in their country's ongoing civil war last year, as thousands continue to live under siege cut off from aid, a new United Nations report says.
At least 652 children died, a 20% spike from the year before, making 2016 the worst year yet for children as the bloody conflict eclipsed its sixth year, according to the United Nations Children's Fund.
More than 850 children were recruited to fight last year, compared with 362 verified cases in 2015. And they're often on the front lines, "increasingly taking part in combat roles, including in extreme cases as executioners, suicide bombers or prison guards," the report said.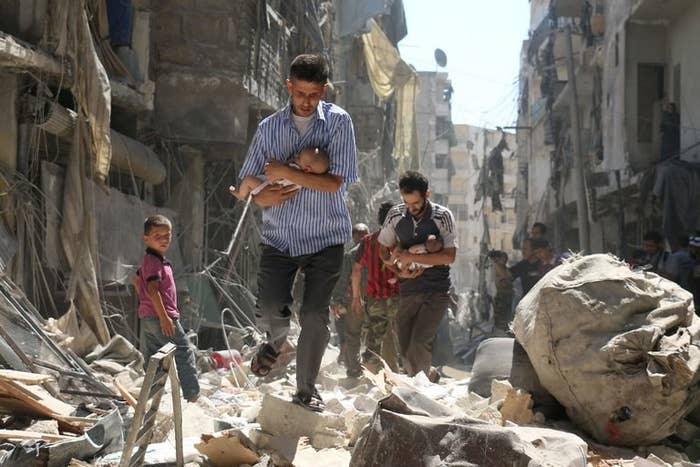 The country's dire situation is "pushing people to the brink, some seeing death as the only way out," said Mirna Yacoub, a former UNICEF deputy representative in Syria. Taking their own lives is "an escape from their daily horror. Coping mechanisms are dwindling."
The report comes days before the anniversary of the first pro-democracy demonstrations in Syria, part of the Arab Spring, which triggered a massive refugee crisis in the region and helped spark ISIS's rise. More than 400,000 Syrians have died since the uprising against President Bashar al-Assad erupted in 2011.
Schools and playgrounds have been also decimated across the country, killing hundreds of students and educators and throwing millions of children out of school.
More than 250 children died while in or near a school last year, and some schools were attacked repeatedly, like in Idlib, where 26 children and six teachers died, UNICEF said. Roughly a third of schools are unusable due to damage, or they've been transformed into shelters or occupied by military groups.
"I wanted to become a doctor but perhaps I won't become anything because our school was attacked, we used to play a lot in the schoolyard but now I'm afraid of coming here," 6-year old Ahmad told UNICEF. "My dad might take us to another school in another village."
Nearly 6 million children now depend on humanitarian assistance, a twelvefold increase from 2012, the report said. Almost 300,000 children are living under siege and are largely cut off from humanitarian aid and millions have been displaced, some up to seven times. Over 2.3 million children are now living as refugees in Turkey, Lebanon, Jordan, Egypt, and Iraq.

"Each and every child is scarred for life with horrific consequences on their health, well-being, and future," said Geert Cappelaere, the UNICEF regional director for the Middle East and North Africa.

Families are taking extreme measures to survive as resources and medical aid continue to dwindle, often pushing their children into early marriage and child labor, UNICEF explained.
As a result, 1.7 million kids are not getting an education and are working in more than 75% of households, doing labor-intensive jobs like cleaners, garbage collectors, and mechanics. Nearly half of them are joint or sole breadwinners.
"I don't know how to read or write — I only know how to draw the sky, the sea and the sun," said Fares, a 4-year-old Syrian refugee living in Lebanon. "I've waited tables, I've served beans, corn, hummus, hookah pipe, potatoes, and seeds...I want to leave my house. It's like a prison."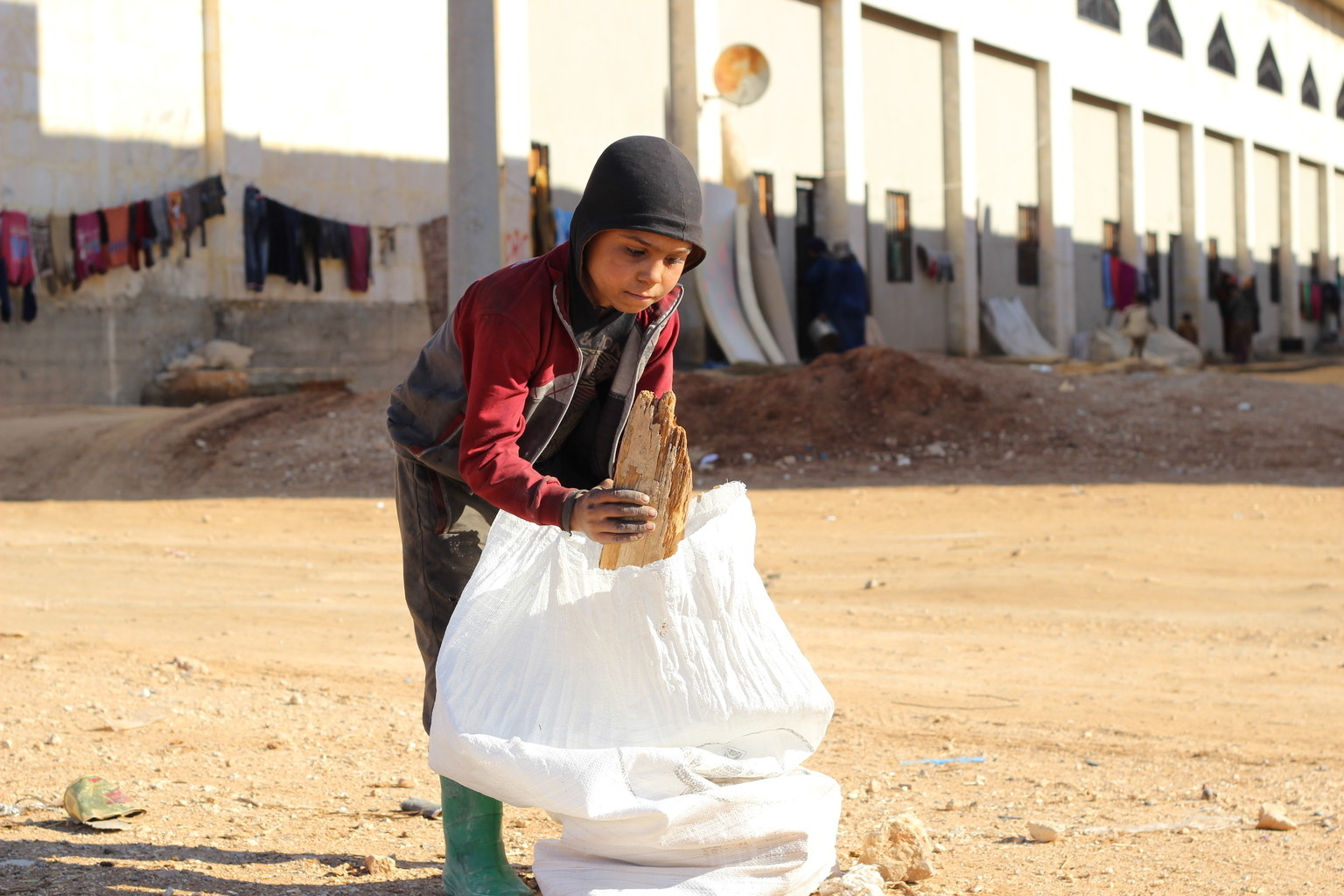 Still, these children persevere. About 12,600 schoolchildren crossed active conflict lines to take their final exams, some traveling for days from remote areas, UNICEF said.
"My dream is to be a journalist when I grow up. So I can talk to people and ask about their suffering," Maya, a 16-year-old, told UNICEF. "Hopefully, by the time I grow up suffering will have ended and everything will be back to normal."