Blasts in the Syrian cities of Homs and Damascus killed more than 150 people on Sunday, according to state media and a human rights monitoring group.
The dual blasts were one of the country's deadliest detonation attacks, the Syrian Observatory for Human Rights said.
More than 50 people, the majority of them civilians, died after two explosions tore through a regime-controlled neighborhood in Homs, the British-based observer group said, adding that the death toll could still climb due to the condition of some of the wounded.
A car blast followed by two suicide bombers killed more than 90 people and injured 150 in a Shiite suburb near Syria's capital of Damascus, the group said. The Islamic State claimed responsibility for the attacks on Twitter, state media reported.
"Footage from pro-Damascus television channels showed charred corpses buried by rubble, damage to shop fronts, and debris littering a wide area. Plumes of smoke rose from burning cars and wounded people walked around dazed," Reuters reported.

ISIS also claimed responsibility for last month's suicide attacks in Damascus, which killed 60 people.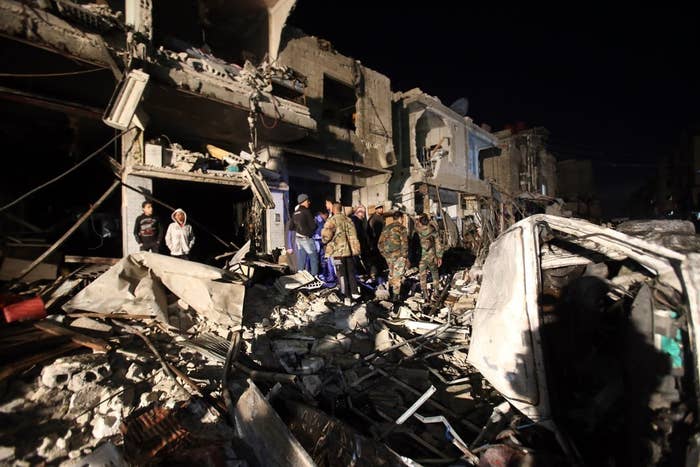 The attacks occurred on the same day that U.S. Secretary of State John Kerry and Russian Foreign Minister Sergei Lavrov said they had reached a provisional agreement on terms to cease hostilities in the war-torn country.
Last week, world leaders announced that they had agreed to a "cessation of hostilities in Syria."
The country has been ravaged by an ongoing civil war, with terrorist groups occupying swaths of territory.
The violence has also displaced millions of people within the country and sparked a global refugee crisis.