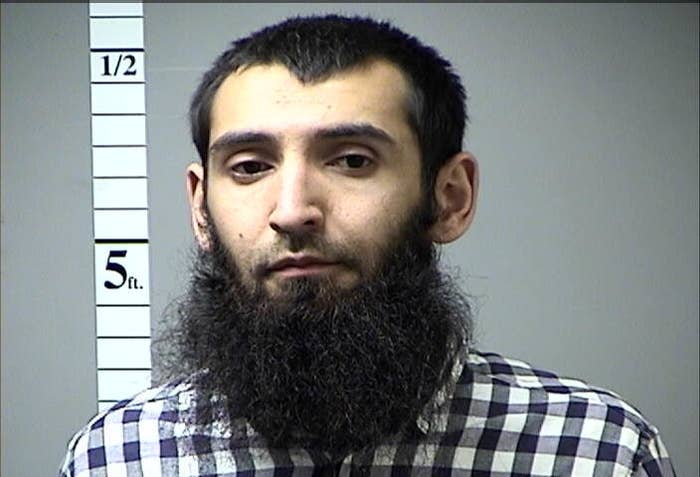 The man accused of driving his rented truck down a bike path in Manhattan on Halloween, killing eight people, has been charged with terrorism and multiple counts of murder in aid of racketeering, the Justice Department announced Tuesday.
Sayfullo Saipov, a 29-year-old who had been living in Paterson, New Jersey, allegedly rented a Home Depot pickup truck and careened onto a bike path in Manhattan, injuring about a dozen other people before colliding with a school bus. After Saipov got out of the truck, he yelled "Allahu Akbar" before New York police shot him and took him into custody, officials said.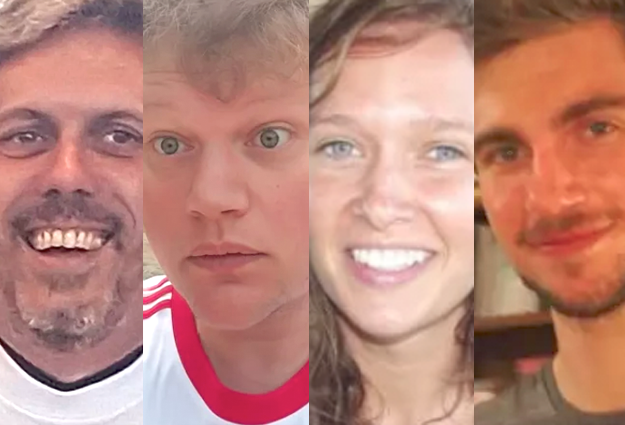 Most of those who died were tourists visiting New York on vacation with family and friends.
"As alleged in this indictment, Sayfullo Saipov murdered eight innocent people and injured many more in a calculated act of terrorism in the heart of one of our great cities," Attorney General Jeff Sessions said in a statement announcing the grand jury indictment. "People have a right to safety walking down a sidewalk or riding a bike, and we will not change our resolve to confront these threats both at home and abroad."
Saipov was charged with eight counts of murder in aid of racketeering, 12 counts of attempted murder in aid of racketeering, one count of providing and attempting to provide material support to the terror group ISIS, and one count of violence and destruction of a motor vehicle resulting in death.
"Like many terrorists before him, Saipov will now face justice in an American court. And like New York City's response to his alleged attack, we expect that justice, in this case, will be swift, firm, and resolute," Acting US Attorney Joon H. Kim stated.

In their complaint, officials detail how Saipov, who was born in Uzbekistan and became a permanent US resident in 2010, planned the ISIS-inspired attack for over a year "to kill as many people as he could."
Saipov was inspired to carry out the truck attack after watching ISIS videos on his cell phone, the complaint states. He rented the flatbed truck from Home Depot on Oct. 22 "so he could practice making turns in advance" and chose Halloween because he assumed there would be more civilians on the street for the holiday, prosecutors say.
His trajectory, however, was thwarted after he crashed with a school bus, preventing him from making it to the Brooklyn Bridge to continue to strike pedestrians, officials allege. He had wanted to hang ISIS flags in the truck during the attack, but decided against it and later requested to display the terrorist organization's symbol in his hospital room because "he felt good about what he had done."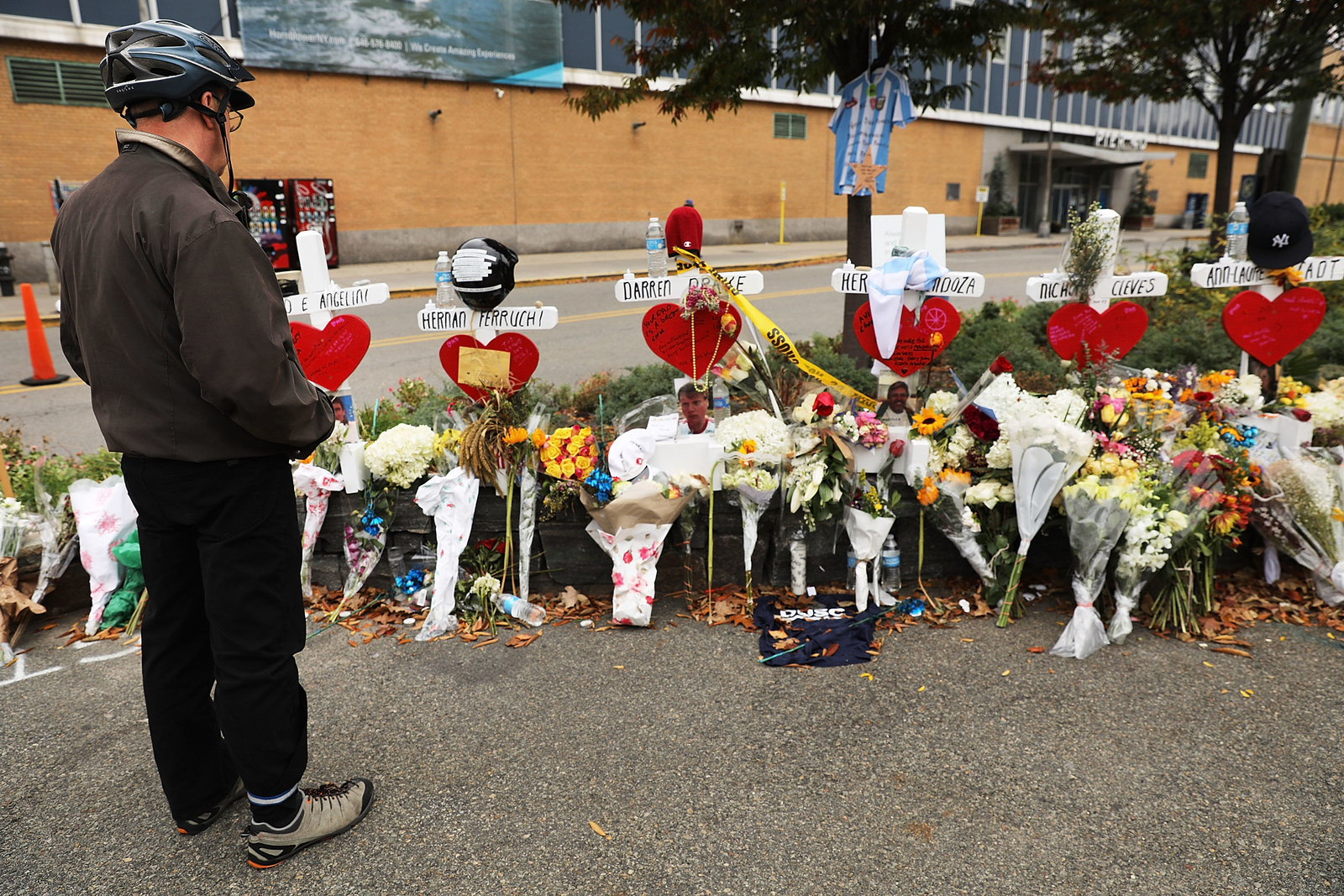 While in the US, Saipov lived in Ohio and Florida before settling with his wife and three children in New Jersey, the FBI told BuzzFeed News. He entered the US nearly eight years ago with a green card under the Diversity Visa Program, according to ABC. The program is a lottery system for people from countries with low rates of immigration to the US.
Saipov owned two truck companies, had a Florida driver's license, and was employed as an Uber driver. A company spokesperson confirmed to BuzzFeed News on Tuesday that he passed a background check and has since been banned from the app.
In a statement, the company said it is "horrified by this senseless act of violence" and has "reached out to law enforcement to provide our full assistance."
Records in Summit County, Ohio, show a marriage license certified to a Sayfulloh Saipov, then 25 years old, and Nozima Odilova, then 19, in April 2013. The license identifies Saipov's birthplace as Tashkent, Uzbekistan, and notes "truck driver" as his occupation.
Dilnoza Abdusamatova, 24, told the Washington Post that Saipov stayed with her family in Cincinnati for two weeks after he arrived in the US because their fathers knew each other. She said that he moved to Florida to start a trucking company and that he got married around a year after coming to the US, around which time he stopped talking to Abdusamatova's family.
One of his neighbors in the apartment complex in Paterson told NJ.com that Saipov was unfriendly and never greeted him. He "never says good morning and never says good afternoon," Slavo Petrov said.
A longtime Uzbek-born acquaintance told Radio Free Europe that Saipov had had verbal clashes with others in the Uzbek immigrant community and was a "little aggressive."
The acquaintance, Mirrakhmat Muminov, told the outlet he met Saipov shortly after he arrived in Ohio in 2010. Muminov said Saipov was not religious when they met and attended mosque "once [in] a while."
"No one understands how he became a terrorist," he said.