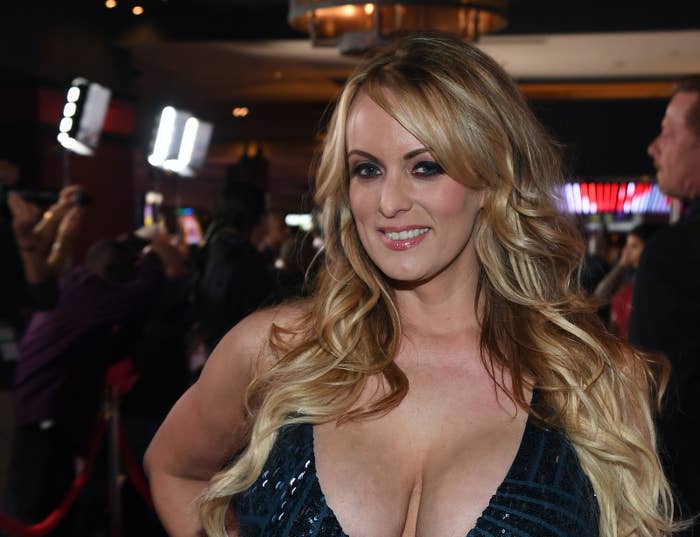 In a highly anticipated interview with 60 Minutes, Stephanie Clifford, an adult film star who performs as Stormy Daniels, claimed that she was approached by a man in a parking lot who threatened her to stay quiet about her alleged sexual encounter with Donald Trump.
Clifford sat down with Anderson Cooper to provide details of her alleged relationship with the president and explain the circumstances surrounding the $130,000 payment she received from the president's attorney, Michael Cohen, right before the 2016 election.
In the interview, Clifford, 39, said she struck the deal with Cohen because she was "concerned for my family and their safety." Those fears, she said, stemmed from a threat she received in 2011, after she agreed to divulge details about her alleged affair with Trump in an interview with In Touch magazine for $15,000.
The magazine, which published the interview earlier this year, initially opted not to run it because Cohen threatened to sue.
Clifford told Cooper that a few weeks after doing the interview, a man approached her in a Las Vegas parking lot and told her to "leave Trump alone" and "forget the story."
"I was in a parking lot, going to a fitness class with my infant daughter," she said. "And a guy walked up on me and said to me, 'Leave Trump alone. Forget the story.' And he leaned around and looked at my daughter, and said, 'That's a beautiful girl, it would be a shame if something happened to her mom."
Asked if she took the man's remarks as "a direct threat," Clifford replied: "Absolutely."
"I was rattled. I remember going into the workout class. And my hands are shaking so much, I was afraid I was gonna drop her," she said, referring to her infant daughter who was with her at the time.
Clifford said she did not go to the police out of fear. And when she was approached by Cohen about the "hush" payment in the weeks before the presidential campaign, she said, she made the deal out of fear.

"They made it sound like I had no choice," she told Cooper. "As a matter of fact, the exact sentence used was, 'They can make your life hell in many different ways.'"
Clifford and her lawyer, Michael Avenatti, have filed a lawsuit to have the entire 2016 agreement tossed out. Meanwhile, Cohen and other lawyers involved have claimed that Clifford has repeatedly violated the terms of the agreement that paid for her silence.

In a letter sent to Clifford's attorney Sunday, Cohen's lawyer, Brent Blakely, denied that his client had any connection to the 2011 incident in Las Vegas, and questioned whether it had actually happened.

"In truth, Mr. Cohen had absolutely nothing whatsoever to do with any such person or incident, and does not even believe that any such person exists, or that such an incident even occurred," Blakely wrote. Stating that the accusations amounted to libel and "intentional infliction of emotional distress," he demanded that Clifford and Avenatti retract their remarks.
Avenatti confirmed to BuzzFeed News that he had received Blakely's letter after the 60 Minutes interview aired Sunday.
Lawyers for Cohen and Trump did not respond to requests for comment Sunday night. The White House has also remained quiet since the interview aired, and did not respond to questions from BuzzFeed News Sunday.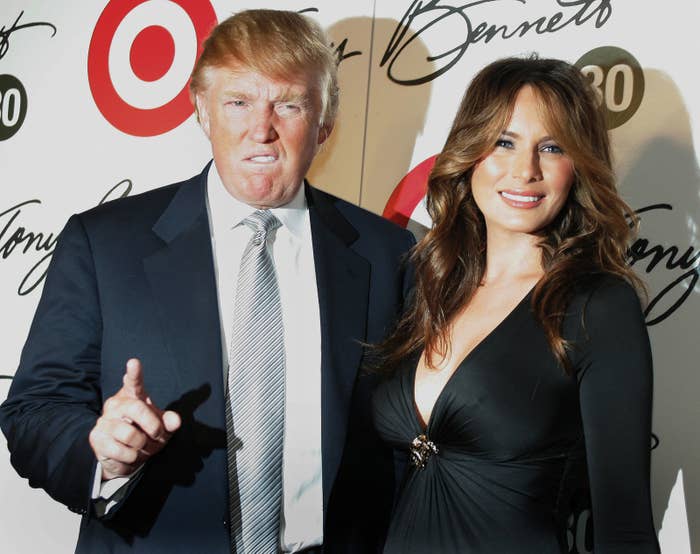 Pushing back against critics who have labeled her an opportunist, Clifford argued that she could have secured a much higher sum but claimed she "didn't even negotiate" and agreed to the "extremely low number" because of the earlier threat.
She told Cooper that her 60 Minutes appearance— which CBS touted as her first public remarks about her alleged encounters with Trump — was an opportunity to defend herself and "set the record straight" after her story became public in a Wall Street Journal report earlier this year.

In a separate interview with Cooper aired by 60 Minutes, Avenatti, said that the allegation that his client was threatened is bolstered by a lawsuit filed against her by Trump's legal team, demanding $20 million in damages.
Earlier this month, Avenatti told BuzzFeed News that other women have reached out to him for representation in cases against the president. And last week, former Playboy model Karen McDougal delved into her alleged relationship with Trump on CNN and also filed a lawsuit to be released from a 2016 agreement to stay silent about their encounters.
In Sunday's interview, Clifford also described her relationship with Trump, repeating previously reported details about the sexual encounter she claims took place in the summer of 2006 at a golf tournament in Lake Tahoe.
Trump invited her to dinner and she met him at his hotel suite, Clifford told Cooper, adding that they did not leave the room that night and that they had consensual sex with a condom.
In his hotel room, Clifford said, Trump asked her if he had seen his "new magazine" and showed her a publication with his own picture on the cover. Jokingly, Clifford said she suggested "someone should take the magazine" and spank him with it. According to Clifford, she then told Trump to turn around and drop his pants, and "gave him a couple swats" with it.
"From that moment on, he was a completely different person," she said. "He quit talking about himself and he asked me things and I asked him things and it just became like more appropriate."
Trump proceeded to lavish praise on her, Clifford said, calling her smart and beautiful, and comparing her to his daughter. He also floated the idea to have her be a contestant on The Apprentice, she said.
"Wow, you are special. You remind me of my daughter," she said Trump told her. "You're smart and beautiful, and a woman to be reckoned with, and I like you. I like you."
After their first meeting, Clifford said Trump would call her, invite her to events, and continued to toss around the possibility of a spot for her on his Apprentice shows. But a 2007 meeting with him at a bungalow at the Beverly Hills Hotel, in which Clifford said she rebuffed his advances, she said Trump later called her to say he was not able to get her on his shows.
After that, she said, they never saw each other again.