If at first you do succeed, try, try again. That's what SpaceX did with its Falcon 9 rocket relaunch on Thursday night, marking an industry first for shooting a recycled rocket back into space.
Elon Musk's California-based company launched and landed the refurbished Falcon 9 rocket in less than a year, a milestone for the aerospace industry and a crucial step in the tech CEO's mission to significantly cut the cost of spaceflight.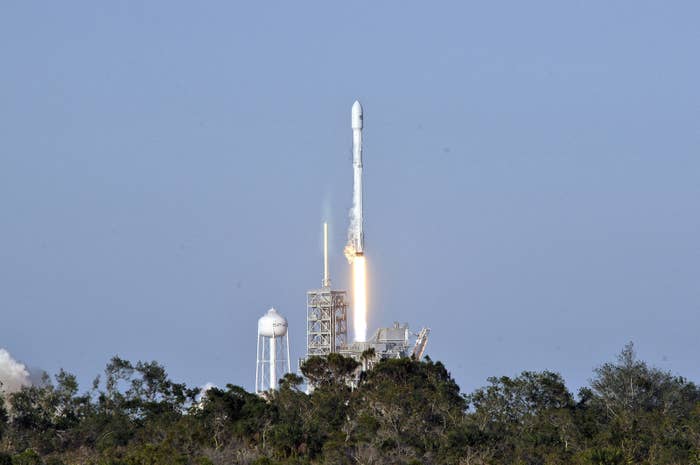 Falcon 9 took off at about 6:30 p.m. ET from Florida's Kennedy Space Center and then returned to Earth shortly after and landed on a drone ship in the Atlantic Ocean.
Using the recycled booster, the rocket's most expensive part, SpaceX sent an 11,600-pound satellite into orbit that will provide TV, internet, and other services to customers in Latin America, Space.com reported.
"It's an amazing day for space as a whole, and for the space industry," Musk said right after the rocket landed. "You can fly and refly an orbit-class rocket, which is the most expensive component of spaceflight."
SpaceX successfully launched and landed this Falcon 9 rocket in April 2016, and spent the last year refurbishing for its next jaunt in space. The company has landed 8 out of 13 rocket attempts since December 2015.
In January, the company tweeted that it had completed static fire test of the first-stage booster in Texas. On Monday, SpaceX tested the entire rocket, including the recycled booster.
Falcon 9's success signals what will continue to be a busy year for the company, which has already sent four rockets into space and plans to fly 20–24 missions in 2017, Bloomberg reported.
SpaceX changed the space game in 2012 when its Falcon 9 rocket delivered cargo to the International Space Station, the first commercial company to do so.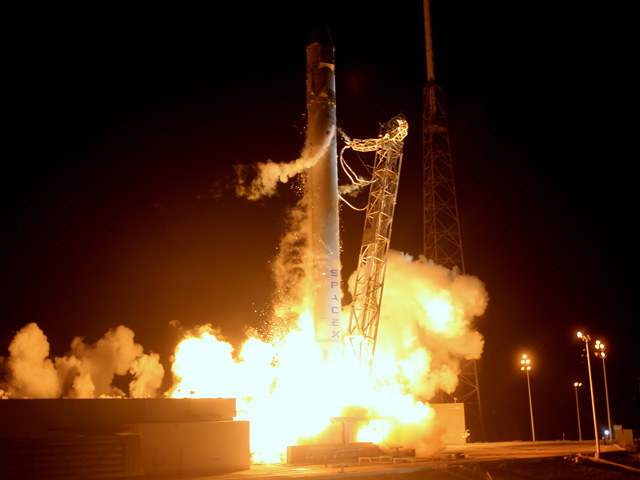 Thursday's successful relaunch and landing could further revolutionize the aerospace industry by enabling companies to reuse pricey parts that used to just be discarded.
"If one can figure out how to effectively reuse rockets just like airplanes, the cost of access to space will be reduced by as much as a factor of a hundred," Musk has said, meaning the billionaire founder could eventually offer launches at a 30% discount.
Recovering and refurbishing Falcon 9's rocket booster took about four months, SpaceX President Gwynne Shotwell said. Eventually, the company wants to turn around a rocket within the same day.
Musk, who founded the company 15 years ago with the goal of colonizing Mars, said last month that SpaceX plans to send two private citizens on a weeklong flight around the moon in 2018.
SpaceX competitor Blue Origin, founded by Amazon CEO Jeff Bezos, has successfully launched, landed, and relaunched a vehicle multiple times, although at lower altitudes.