Dustin Kuster is still waiting for a large cooler he purchased online to arrive at his home so he can keep meat, cheese, and fresh foods on hand. Like about 80% of the US Virgin Islands' 106,000 residents, the 41-year-old, his girlfriend, and her four children have been living without power since a pair of hurricanes pulverized the region more than six weeks ago.
For his family and thousands of others without access to expensive generators, Kuster still can't cook meals and is consuming mostly cold, salty, canned food. Residents are continuously purchasing bottled water, doing homework by flashlight, sleeping in stifling homes — many still roofless and infiltrated by mosquitoes — and are unable to refrigerate crucial medication, like insulin.

The devastating storms ripped apart the US territory's aging, fragile power grid, plucking power lines from their roots in hilly, impervious neighborhoods and leaving them in tatters, making it even more difficult for local and federal agencies to repair. The island of St. John, home to about 4,200 people, remains completely in the dark and many residents are still without internet access or cell phone service. Sparse communication and logistics have slowed and circumvented the arrival of electrical workers — 250 more of whom touched down on St. Thomas on Friday — and equipment from getting to the islands until recently.
Officials have vowed to restore 90% of the region's power by Christmas, a frustrating reality for those like Kuster who are weary of tearing open packaged food and cooking meals on a portable gas stove. Kuster's girlfriend, Cleo, lost her job as a cook and the pair, which already received government help before the storms, is worried about how they will continue to feed their children without a refrigerator or more financial aid to help purchase fresh food.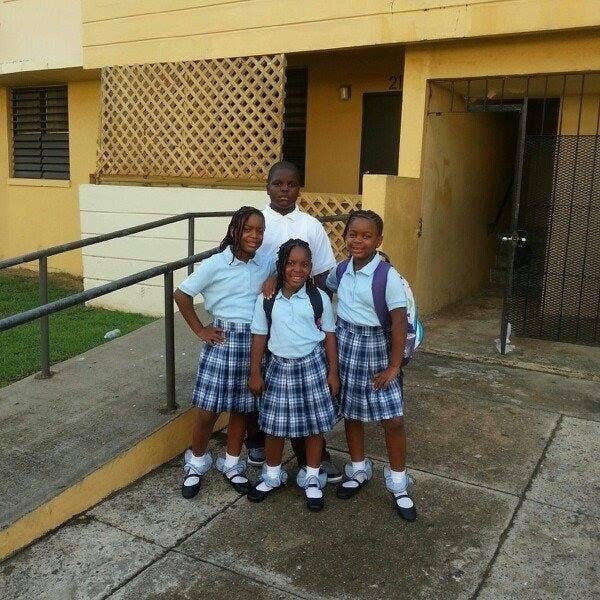 The family has been eating hefty amounts of canned beans, corn, sausages, and packaged meats. Small generators, which run about $500 at Home Depot and would be a stretch for Kuster to afford right now, have been selling out as soon as they hit the shelves. Other, stronger models retail anywhere from about $2,300 to $6,000.
Access to fresh food remains one of the most difficult hurdles people on the crippled islands continue to face daily as the rollout of the federal government's Disaster Supplemental Nutrition Assistance Program, which provides electronic debit cards to households with food loss or damage, continues to face delays. Since nearly everyone on the US Virgin Islands is without power or lost a roof, the majority of residents are eligible for the program.
But on Oct. 13, three days before the program was supposed to go into effect, Virgin Islands Gov. Kenneth Mapp said in a press conference that he did not want to deploy the aid program because the territory has no electricity and didn't want residents to buy, and then waste, food they could not freeze or refrigerate.
Weeks later, Mapp said federal agencies were running into "some challenges" because D-SNAP requires payment be delivered electronically.
The US Department of Agriculture, which is in charge of the disaster food assistance program, told BuzzFeed News on Monday it is "working hard with other federal authorities, territorial leaders, and partner organizations to provide the right kinds of assistance needed for each stage of response and recovery."
"Food is delivered directly to residents in the early stages; D-SNAP can be an important support for hurricane victims once infrastructure, such as electricity and grocery operations, are restored," it continued.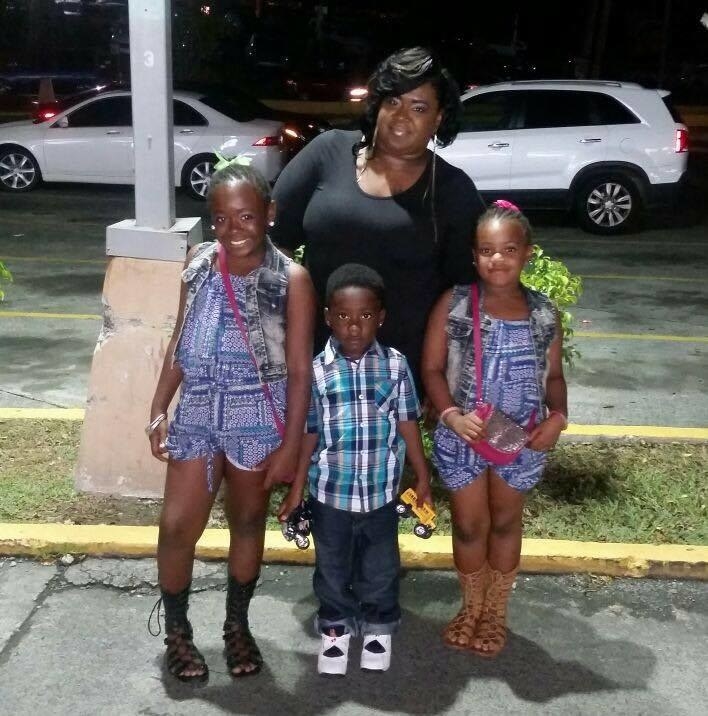 What's more, residents are no longer able to get food and supplies from distribution centers, which were shuttered nearly three weeks ago because, Mapp noted, supermarkets had started to re-open. On their final day, 32,000 people stood in lines across the islands to load up on food and other commodities. But weeks later, several residents told BuzzFeed News that many small markets are still cash-only, prices have spiked, and concerns, like going without a paycheck or disaster support, are mounting.

"I can't cook. A lot of the time I'm eating crackers. Sometimes, I can't afford to get ice. Gas is expensive and there is no job for me here right now," LaToya O'Neal told BuzzFeed News. "I have to catch buckets of water to shower. There are bugs and trash all over. It's crazy."

The mother of three, who received $500 per month in SNAP benefits before the hurricanes, says she is still living in her dark, storm-damaged home, walls speckled with mold and floors pried open by floodwaters.
Her wages cut significantly after Hurricane Maria ruined the restaurant where she worked as a waitress, the 30-year-old is saving the $500 she received in FEMA aid for her children's elementary school supplies and clothing.

But for those with health issues like 21-year-old St. Thomas resident Uris George and her parents, a continued lack of electricity has posed a critical challenge. George's asthma machine, her father's sleep apnea machine, and the refrigerator to hold her mother's medication all rely on electricity.
"I normally use a nebulizer for my asthma but you have to plug that in to power," said the George, who called BuzzFeed News from her parents' car, where she was charging her phone. "I've been having to rely on my small inhaler and sometimes it's enough but with the mold, trash, and debris in the air I've been having more attacks."
Dr. Leslie-Ann Williams said she has hundreds of patients with issues like George and has been refrigerating medications like insulin and others for people since her office on St. Thomas recently regained power. But, like George, many of per patients struggle with access to transportation.

"My advice to them is it's better to have insulin warm than none at all," she said. "They don't teach you how to handle this in med school."
Out of her 1,400 patients, Williams says many are still having issues getting "good food."
George, who lost her house, job, car, and basically everything she owns in the hurricanes, qualifies for the normal food-stamp program, SNAP. Her parents, however, do not and have been anxiously waiting for the disaster food benefits.
"We live off non-perishables right now and I'm spending $50 a week on gas to go into town to get food," she said. "And when you get to the store you can't get everything because it seems like things have become more expensive."
Still waiting to receive aid from FEMA, which she said she applied for a month ago, George is stretching the $247 in benefits she gets from SNAP to help cover the cost of gas, food, and supplies for the family of five.
"It's so difficult to get assistance to just help buy food," George said. "It's like they want you to give up."