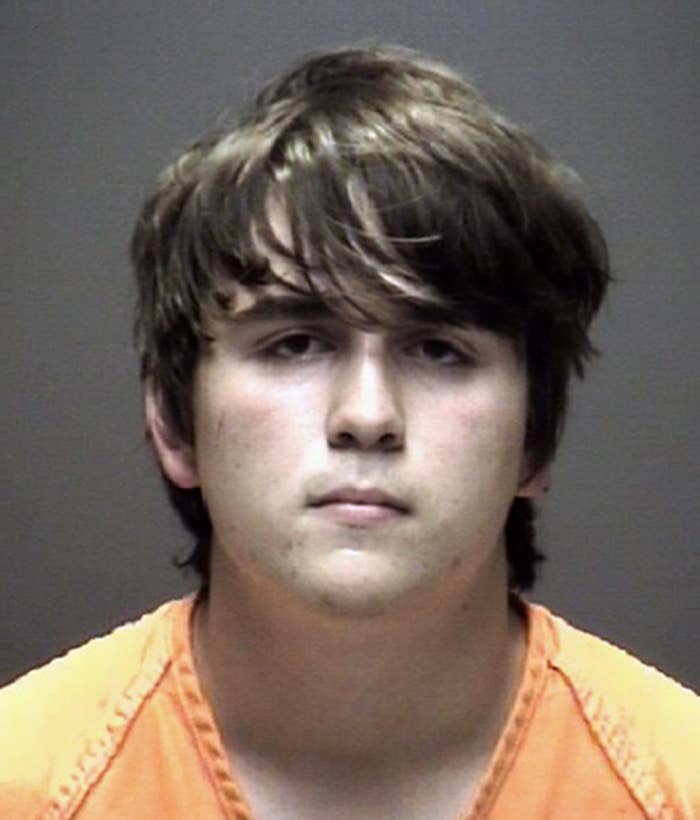 Santa Fe High School shooting suspect Dimitrios Pagourtzis only "remembers pieces" from the morning of the shooting, his lawyer told BuzzFeed News this week.
"Every indicator seems to show he was a pretty normal teenager until the morning of," Nicholas Poehl, who was hired by the Pagourtzis family, said. "And everyone is describing him that way."
"It's like he had a psychotic break," Poehl added about the 17-year-old.
Few details have emerged about Pagourtzis, who authorities say confessed shortly after he was arrested Friday. Stunned Santa Fe residents who knew Pagourtzis say it is still not clear what drove the shy teen they called Dmitri to gun down a first-period art class, killing 10 people and injuring 13 others.
"Something must have snapped," Poehl said. "Maybe it had been building up for a while. The pieces still aren't adding up."
The teen is now being held on charges of capital murder and aggravated assault of a public servant in connection to the shooting. Galveston County Sheriff Henry Trochesset told BuzzFeed News Wednesday that the teen has been on suicide watch, and is being closely monitored in the county's detention facility.
It is still unclear what Pagourtzis's legal defense will be, but proving the suspect is incompetent or insane in Texas "is a bigger, more significant hurdle compared to other states," noted Allen Pace, the chief lobbyist with the Texas Criminal Defense Lawyers Association, who has been practicing criminal law in the state for 39 years.
Under state law, Pagourtzis's defense team will have to show evidence of a "severe mental disease or defect" that would render him unable to understand "right" from "wrong." But in Texas, "wrong" is defined more from a legal standpoint, not a moral one, Pace said. Texas law also requires proof of an "extreme delusional state that caused [the defendant] to misperceive the very nature of their acts."
However, given Pagourtzis's age, Pace said his lawyers might be able to prove that the teen had underlying mental health issues that never sparked concern.
"A teenager that was withdrawn doesn't send out a red flag," he said. "In that age group it's a big stigma and high school can be an extremely tough place. Even if you have someone that may be found not insane by a court procedure or professionals doesn't mean there aren't mental health issues there, and they could argue that."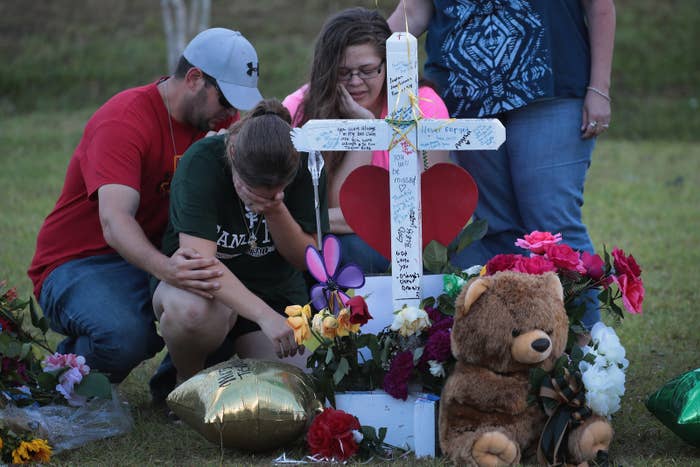 Poehl told BuzzFeed News that there are still many questions surrounding the teen's possible motives. Principal among them, Poehl said, is alleged evidence that Pagourtzis was "bullied by both students and teachers" at the high school.
He added that Pagourtzis's younger sister had transferred out of Santa Fe junior high school in September after being bullied. Valerie Martin, who says she taught Pagourtzis, previously told the New York Times that she had heard "she was bullied so terribly at the high school that she transferred."
In his initial statement to authorities after surrendering Friday morning, Pagourtzis "was extremely emotional and talked about the bullying," according to a source who has seen the statement.
Trochesset declined to comment, citing the ongoing investigation. When asked about the bullying allegations, however, the sheriff noted that "everything is being looked into."
"We are also still trying to figure out what happened," he said. "We have conducted over 100 interviews so far and there are a lot of pieces to this puzzle."
A representative for the Pagourtzis family declined to comment, and told BuzzFeed News that the suspect's relatives would likely be holding a press conference next week.
Claims that Pagourtzis had been bullied came to light almost immediately after the shooting, after a Santa Fe High student told ABC 13 that football coaches at the school had bullied the alleged shooter and "would call him names."
Pagourtzis's father, Antonios Pagourtzis, has made similar claims, telling news outlets that his son had been "mistreated at school" and that it may have been a factor in the massacre.
"I believe that's what was behind the shooting," Antonios Pagourtzis told the Wall Street Journal.
In an interview with Greece's Antenna TV translated by the Associated Press, he added that "something must have happened" to spark the shooting. "He pulled the trigger but he is not this person," he said. "It is like we see in the movies when someone gets into his body and does things that are not done. It's not possible in one day for the child to have changed so much."
School officials quickly dismissed these accounts, saying in a Facebook post on Saturday that the administration had "looked into" claims that Pagourtzis had been bullied "and confirmed that these reports are untrue."
The statement, issued one day after the shooting, did not say when the investigation had taken place, nor who was involved.
In response to BuzzFeed News' request for more information about how the district investigated those bullying allegations, Assistant Superintendent Patti Hanssard said the district said students, parents, and staff have the ability "to share any report of bullying through a confidential reporting feature on each of our campus websites, 'Report Bullying (anonymous).'"
"Santa Fe ISD does not condone bullying in any form. We investigate any report we receive and take appropriate actions. We have resources to assist with not only bullying issues, but any related mental health concerns, social services, and law enforcement issues," she said in a statement to BuzzFeed News.
In comments beneath the post, several people, including some current and former students and parents, said that bullying was a problem at the high school.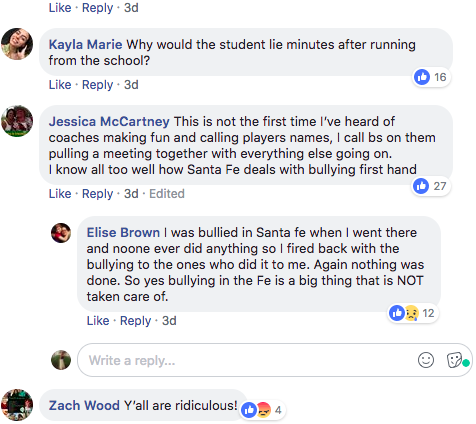 "I have seen it first hand. The coach's and police at Santa Fe did nothing when my son was physically bullied," one Facebook user, Thomas Iven, wrote. "I am very upset with the administration here."
Still, many of Pagourtzis's classmates have said that they never saw him exhibit warning signs or act out. Those who knew him have generally described him as a shy, quiet teen who seemed "nice" and "sweet."
"He just wasn't the kind of guy to do this," said Juliette Rachele, who said she and Pagourtzis had often hung out during school. "It's like his mind became warped."