Robert De Niro stirred things up at the Tony Awards Sunday night when he suddenly, repeatedly, and gleefully declared, "Fuck Trump," eliciting a shrieking standing ovation from a very flabbergasted Broadway audience.
"I'm going to say one thing: Fuck Trump," the actor said from the stage at Radio City Music Hall in Manhattan. "It's no longer 'Down with Trump,' it's 'Fuck Trump.'"
He then pumped both fists as the floored audience laughed, then clapped, and then rose to their feet, cheering.
Once they realized what was happening, they were definitely here for the moment.
Especially this guy.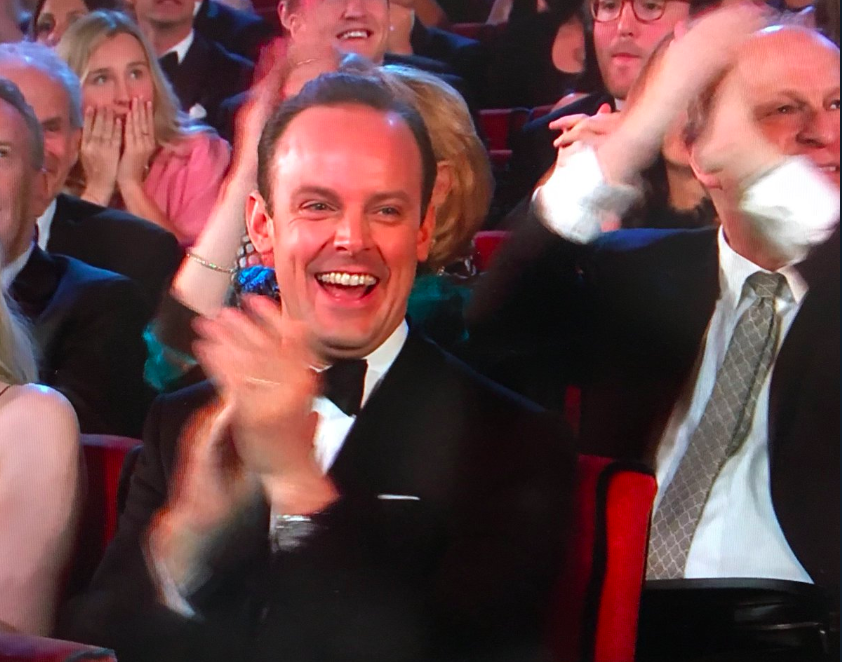 De Niro did not elaborate, or offer any kind of explanation for the invective. Instead, once the audience had calmed themselves down, he segued right into his prepared — and expletive-free — introduction of Bruce Springsteen, which was still tinted with a political message.
"In these perilous times, you rock the vote, always fighting for truth, transparency, and integrity in government," he remarked. "Boy, do we need that now!"
CBS, which was airing the awards show live, bleeped out the moment.
At first, people watching at home were trying to figure out what the f*** had just happened.
People were, obviously, a ~little~ stunned that this was happening during a LIVE awards show 😬
This isn't the first time De Niro has lashed out at the president. Last week, the actor criticized Trump's leadership while addressing high schoolers at a writing awards ceremony. And during another awards show in January, the actor called Trump a "fucking idiot" and a "fucking fool." He's also dubbed him the "jerkoff in chief."
People on social media pointed out that it was truly a Tonys moment.
They called it "a big mood."
And said the program was, once again, "the voice of progressive reason."
"Well if Robert DeNiro says it, it must be truth."
Others noted that the live broadcast burn was basically capping off a weekend of attacks against the president.
Conservatives, obviously, were not pleased.
Some compared his F-bomb-laced remarks to Samantha Bee recently calling Ivanka Trump a "feckless cunt" during her show, sparking an intense backlash, and wondered if the actor, like Bee, would be forced to apologize.
While others waited for the president's inevitable Twitter clapback.
If nothing else, De Niro probably has some new Canadian fans tonight...
BuzzFeed News has reached out to the White House and CBS for comment.