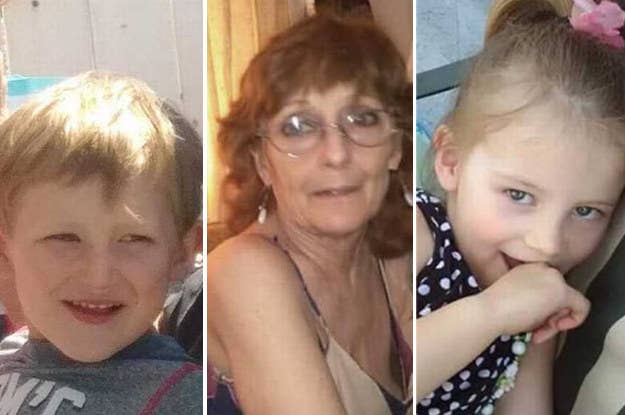 REDDING, California — Ed Bledsoe was running a quick errand Thursday night when he got a frantic call from his 5-year-old great-grandson, James Roberts, crying that a blazing wildfire had reached their home here.
"He told me, 'Grandpa, you need to come. The fire is coming at our house now!'" the 71-year-old told BuzzFeed News on Saturday, breaking down in tears.
That was the last time Bledsoe heard from James; the boy's 5-year-old sister, Emily; or his wife, Melody, 70. The family had been watching as the flames from the Carr Fire snaked and surged in the distance, still about 10 miles away from their home. The deadly blaze has been swallowing large swaths of Shasta County — a woodsy, rural area about 100 miles away from the Oregon border — almost unabated since Monday. By Saturday, it had killed two firefighters, scorched more than 80,000 acres, and destroyed at least 500 homes. It remained only 5% contained.
The two children and their great-grandmother were among about 16 people reported missing as of Saturday, Todd Cogle, a sergeant with the Redding Police Department, told BuzzFeed News. Though Cogle cautioned that number has been fluctuating as residents flee their homes without cellphones, unable to make contact with loved ones.
By Saturday afternoon, Melody Bledsoe and two children were confirmed dead, family told media.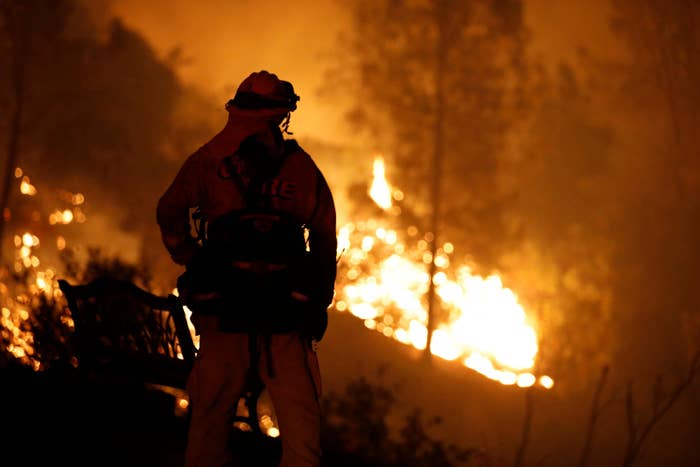 For days, the Bledsoe family had searched frantically, holding out the slimmest of hopes. Bolstered by his many relatives, Ed Bledsoe had been searching for his wife and two small great-grandchildren since that windy Thursday night. Cadaver dogs found nothing after sniffing through the charred, ashy remnants of his home on Quartz Hill Road, and searches across neighborhood shelters and hospitals had proved fruitless.
"It's like they disappeared," said Shelley Hoskinson, Bledsoe's granddaughter, who took to social media to notify friends about her missing family members.
Bledsoe and his wife had been raising the children since their daughter, Shelley's sister, left the kids with them, Hoskinson said, describing her grandfather as "out of his mind with worry." The family only has one car, which he had taken for his short trip to the store.
"They were waiting it out and they didn't realize how big and close it was," Hoskinson, 24, said. "When grandpa got James' call he rushed back and police wouldn't let him go any farther, saying that everyone had already been evacuated."
According to Hoskinson, Bledsoe and his 68-year-old wife are "very old-fashioned" and were not glued to social media or their phones like so many others who decided to leave.
"They don't have cable. They can't afford it," she said. "And they only have a flip phone and don't really use much else. We just weren't prepared for this at all."
When the family was able to return to their street, all that remained were gray, smoldering lots and the skeletons of burned-out cars.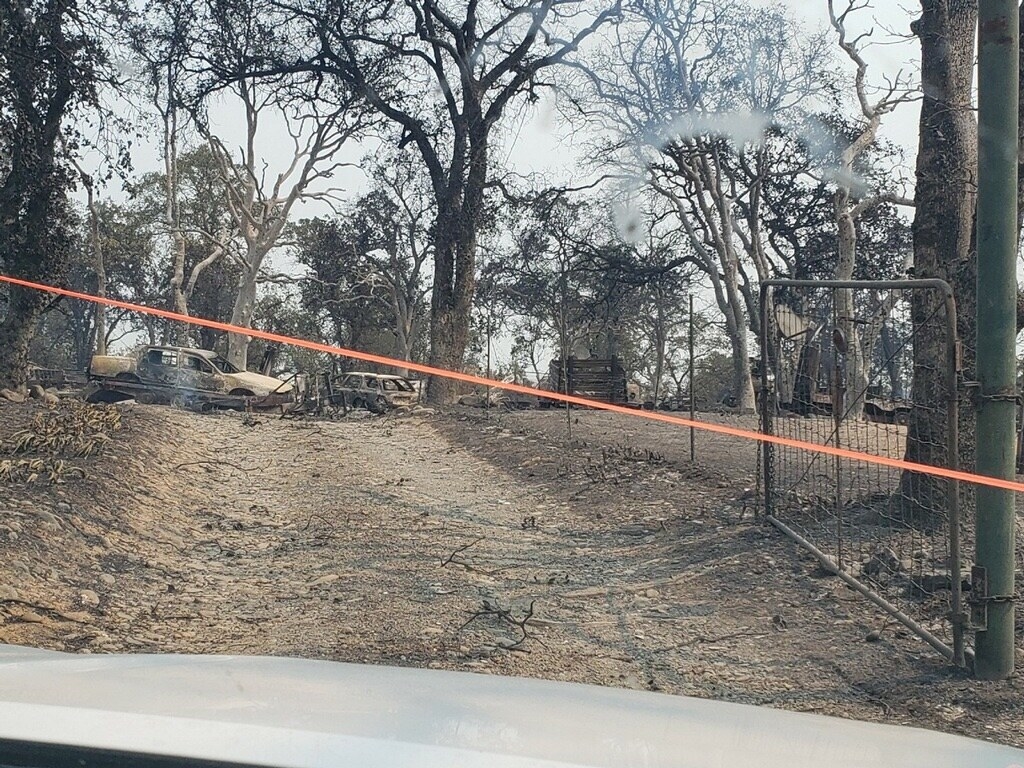 With the deaths of Bledsoe and the Roberts children confirmed, the official death toll now stands at five, including a Redding firefighter and a contracted bulldozer operator are also among the dead. Cogle said officials are expecting the number of dead to rise.
"We've been getting 90 calls a day about missing people, and a lot of those are tied to communication issues," Cogle said. "But we fear some of them are far more grave than that, and we are preparing for the worst. I am holding out hope that is not the case."
On Saturday morning, before the news of her family members' deaths was confirmed, Hoskinson had headed to her cousin's house to prepare for another round of searches, and had a hopeful, determined demeanor.
"The kids are really shy, and I have a feeling that maybe they are just scared and shut down somewhere and are not communicating," she said. "We are just trying to piece together possibilities. We can't think any other way right now."
And in a heartbreaking Facebook post Saturday night, a family member detailed how Melody Bledsoe had tried to save the two children as the flames overwhelmed their home.
"Grandma did everything she could to save them she was hovered over them both with a wet blanket," Amanda Woodley wrote. "The family that lives in town are all together mourning 3 amazing souls my heart is crushed i can't believe this is real i just keep seeing all of their beautiful faces..."
UPDATE
This story has been updated with the news that the two children and their great-grandmother have died.