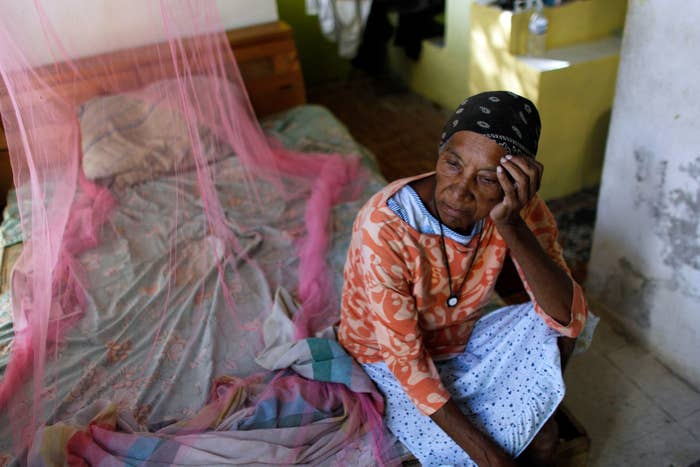 The devastated island of Puerto Rico will not have power fully restored until May, nearly eight months after Hurricane Maria ripped through the Caribbean, officials said Wednesday.

Puerto Rico Gov. Ricardo Rosselló had pledged to have power restored to 95% of the US territory by December, but the US Army Corps of Engineers, which is leading restoration efforts, pegged the delay on logistical and territorial issues.
"Rosello set an aggressive timeline, but we know it will take significant time to restore power to the majority of people due to the challenges of terrain, the state of the grid system before the storms and the extensive damage caused by the hurricanes," said Jay Field, a spokesperson with the US Army Corps of Engineers' power restoration team in Puerto Rico.

Power restoration in Puerto Rico has faced intense scrutiny after the territory's electric power authority, PREPA, signed a $300 million contract with Whitefish Energy, a tiny, obscure firm from Montana without a competitive bidding process. After several federal and territorial investigations were launched into the deal, PREPA canceled the contract and its director resigned.

In a Facebook Live video Wednesday, officials described a "logistical nightmare" of rugged, mountainous terrain wrought more inaccessible by debris and damaged roads. Thousands of power poles and other vital equipment are still needed to repair and restore electricity to about 35% of the island still living in the dark.

"We need over 50,000 poles and only 12,000 have been delivered," said Jose Sanchez, who is leading the Army Corps' power grid restoration efforts. "Sometimes one crew will only get six to seven poles in in a day. We have hundreds of crews working but it's not easy."
In an interview with the Associated Press, Sanchez noted that supplies have been slow to arrive.
"Unfortunately, I don't think anybody was prepared here in Puerto Rico to address that magnitude of destruction and be able to administer the logistics associated with that," he said. "We are restoring power as quickly as possible."

Nine of Puerto Rico's 78 municipalities are still without power three months after the powerful Category 4 hurricane slammed the island, with frustrated residents still forced to boil water and live without a refrigerator or electricity. The Army Corps expects that a majority of the remaining areas of the territory still without power will be out of the dark by late February or early March.
Meanwhile, people online have been sharing their tips and struggles, detailing affordable solar lights on Amazon or where to find portable generators.
On Wednesday night, someone in the Facebook group, Puerto Rico Maria updates, asked people to share their towns and neighborhoods still in the dark. Dozens of people chimed in:
"Quebradillas, Cocos neighborhood is still out of electricity."
"Caparra Heights, San Juan without light since Irma. Today Dec. 20 is 106 days."
"In Vega Baja, there are many places without electricity."
"Salinas. Please. There's a lot of elderly with medical conditions. We have been completely forgotten."

"Guanaquilla, Aguada. Sector vista Nuclear Rincon, various barrios Aguada tambien."
"It's easier to ask who has electricity," someone said.