A Pregnant Woman Who Was Shot And Charged With The Death Of Her Fetus Will No Longer Be Prosecuted
Marshae Jones was 5 months pregnant when she got into a fight with another woman, who then shot her in the stomach. She was then charged with manslaughter for her unborn baby's death.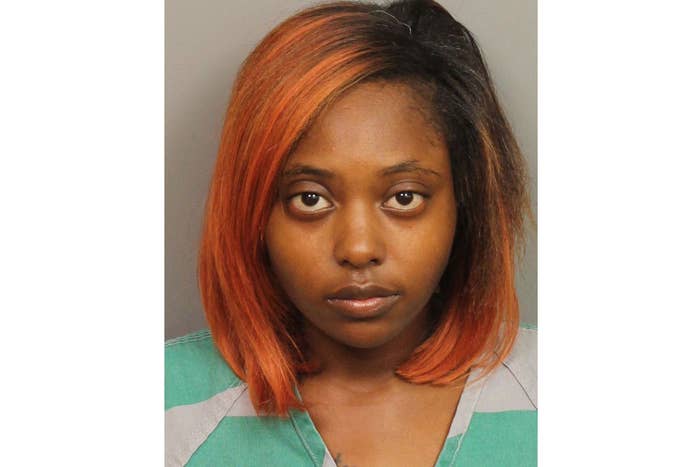 Prosecutors in Alabama said they will not charge Marshae Jones with manslaughter after she lost her fetus when she was shot during a fight.
Last December, the 28-year-old, who was 5 months pregnant at the time, was involved in an altercation outside a Dollar General store in Pleasant Grove, Alabama, that led to another woman, Ebony Jemison, shooting her in the stomach. The fetus did not survive.
On June 26, a grand jury concluded that Jones intentionally caused the death of her fetus by initiating the fight with Jemison over the unborn baby's father. That same jury did not charge Jemison, saying the 23-year-old acted in self-defense.
The decision sparked shock and outrage across the US at a time when the fight over reproductive health and abortion access has been intensifying, particularly in the South. Alabama recently enacted the nation's most restrictive abortion law, though it has yet to take effect and it is being challenged in court.
Like several other conservative states, Alabama defines a fetus as a person at any stage of development, meaning people can face criminal charges for doing anything to endanger a fetus.
Abortion rights activists sprung to action over Jones' case, saying it highlights an alarming trend of state lawmakers giving fetuses equal or greater rights than the women who carry them.
After a week of backlash, Jefferson County Bessemer Cutoff District Attorney Lynneice O. Washington announced Wednesday that she would not take any further legal action against Jones, calling the situation "truly a disturbing and heartbreaking case."

"The issue before us is whether it's appropriate to try to hold someone legally culpable for the actions that led to the death of the unborn child," she said at a news conference, explaining the thinking of the grand jury that issued the indictment. "These citizens took the evidence presented them by the Pleasant Grove Police Department and made what they believed to be a reasonable decision to indict Ms. Jones. The members of the grand jury took to heart that the life of an unborn child was violently ended and believed someone should be held accountable. But in the interest of all concerned, we are not prosecuting this case."
Jones' attorneys had filed a motion Monday asking that the "completely unreasonable and unjust" charges be dropped.
In a statement Wednesday, they said they were pleased with the "appropriate" outcome.
"The district attorney's decision will help Marshae continue to heal from this tragic event and work to rebuild her life in a positive and productive way," her attorney, Mark White, said. "She moves forward with enormous gratitude for the support she and her family have received during this challenging time."
Reproductive rights groups like the Yellowhammer Fund, which helped pay for Jones' bail after her arrest, said it was "beyond overjoyed" that she will no longer face charges.
"Marshae, her daughter, and her family have a long road to recovery after these traumas," the fund said in a statement. "We're committed to facilitating this healing, and we hope everyone can give them the privacy they deserve."