This is John Wolfe outside his home in Albany, New York. According to his 23-year-old daughter, Mallory, he loves to joke around and goof off — especially when it's absolutely freezing outside and he needs to find a way to entertain himself.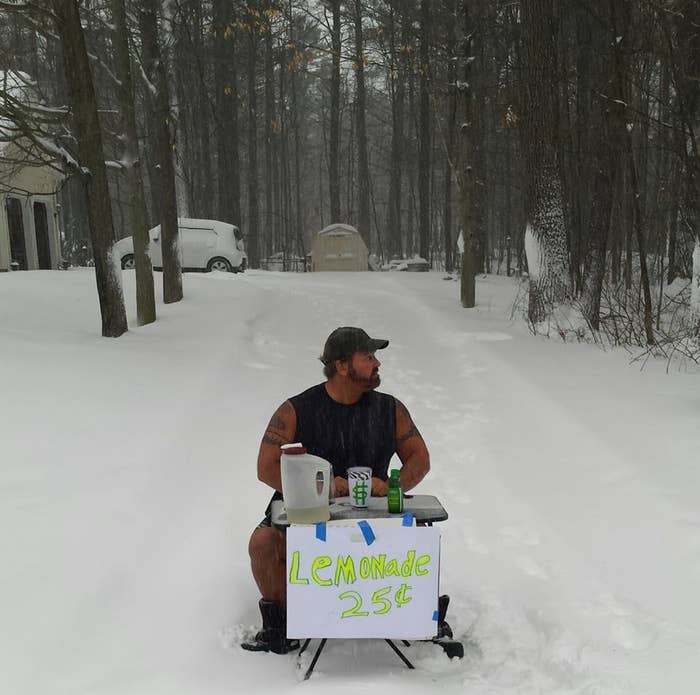 So when a massive winter storm known as a "bomb cyclone" hit the area — followed by near-record low temperatures — Wolfe decided to set up a "hot tacos" stand outside, posing behind it in a tank top while his wife took pictures.
"Defying winter has become a common theme over here," Wolfe told BuzzFeed News on Sunday. "Everyone is inside staring at their phones and it drives me crazy.
"I love seeing the expression of plow guys when they drive by," he added. "I just love entertaining myself and whoever else wants to watch. It happens at my house every day."
Amused by her dad's latest stunt, Wolfe's daughter posted the photo of him to Reddit, where it quickly went viral thanks to the sheer "dadness" of his uniform, and the fact that he looks like he could crush a house.
Hundreds of people commented, calling him "awesome" and "#dadgoals." They asked Mallory for more photos of her dad doing "weird things."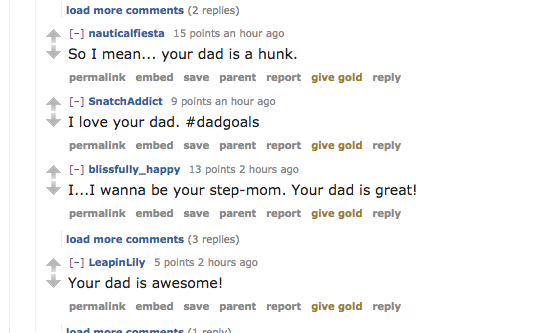 And boy did she deliver.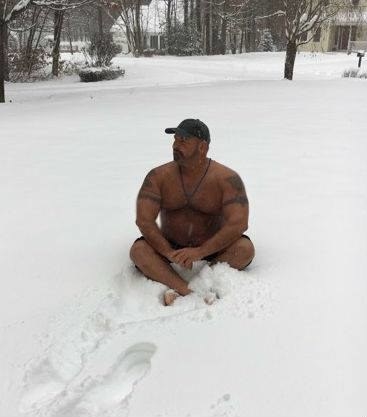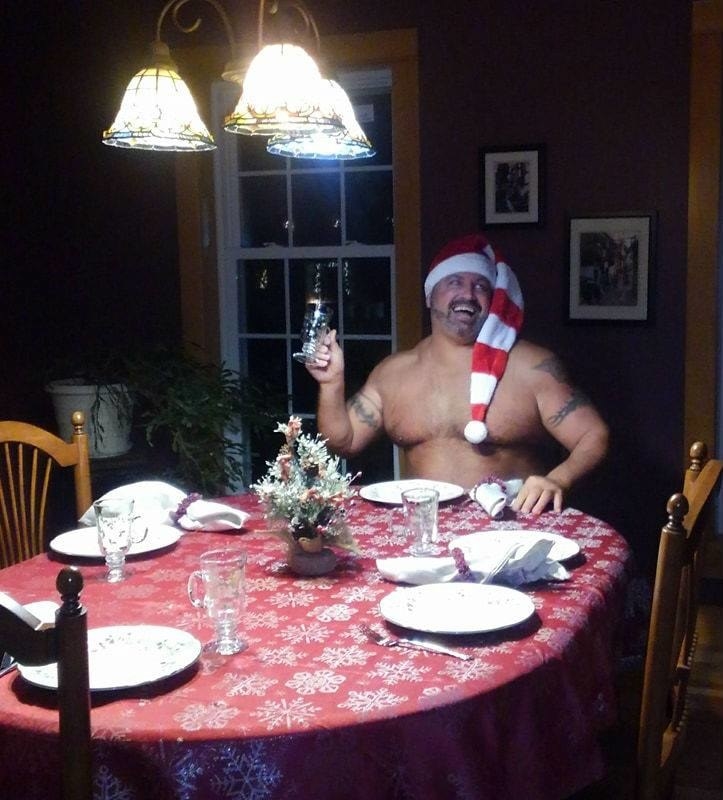 Mallory also noted that while her dad has always been open and affable, he did not start showing his silly side until he became sober in 2013.
"He started doing these hilarious photo shoots after quitting drinking," she told BuzzFeed News. "He's a recovering alcoholic who turned to humoring himself and now that's his new normal."
Wolfe, a former political speechwriter, said that he drank every day "around the clock" for 25 years, including the decade he worked as chief speechwriter for then-New York governor George Pataki, and while raising his two children after his marriage to their mother ended in divorce in 2005.
"My kids saw the effects of my drinking," he said. "Before I went to rehab, it got so bad that I was in the ICU at the hospital. I was going to die. My kids saw me like that and I know they have to deal with the trauma of seeing their dad almost die."
Wolfe, who is now writing another book about his path to sobriety, said that after several failed attempts to stop drinking "there was no reason to believe I could stay sober." But after a year, he and his children began to "develop the confidence that I could do this."
And once he was sober, the photo shoots started.
"When you suddenly become sober, you uncover the person you would have been," he said. "I'm happy and laughing all the time and I guess that's what the alcohol was hiding. I lost 25 years of being myself and now I'm trying to make up for it."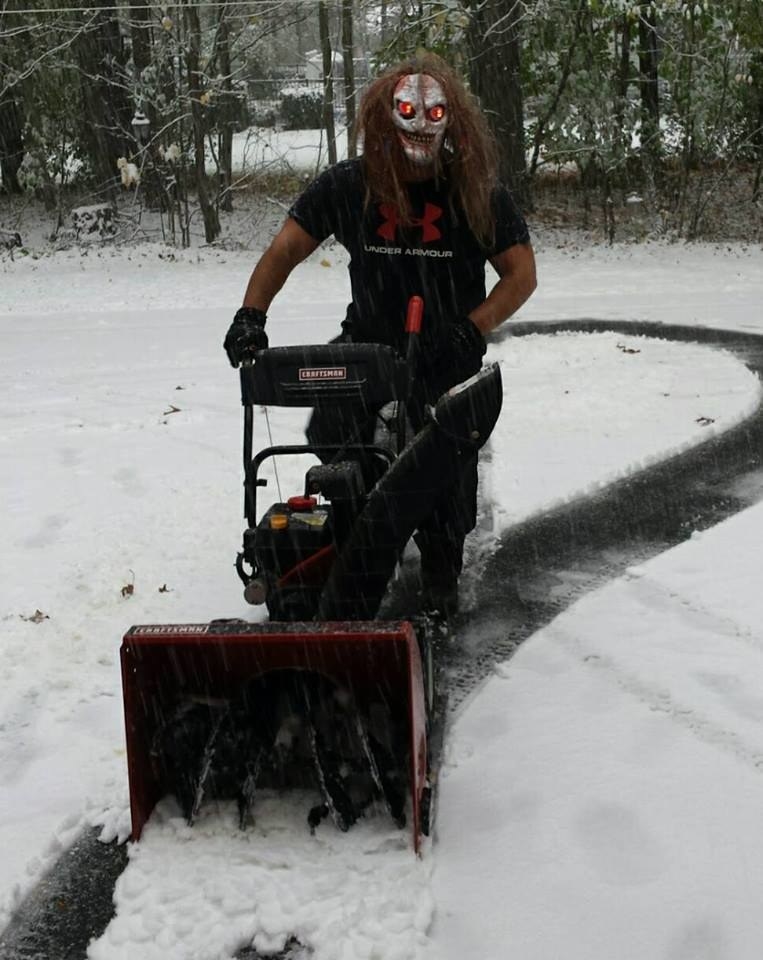 Now remarried and a father to two stepchildren, Wolfe said the photo shoots are also a way of showing his children "the bright side of life, and myself, and reassure them that everything is OK."
He also knows he looks like a pro wrestler and uses that to his advantage because he's "very protective" of his daughter Mallory.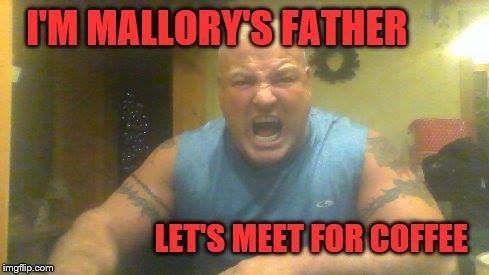 "For a while, it was just the two of us living together and I'm so proud of who she is and what she has made of herself now," he said.
Asked about the inspirations for Wolfe's ~creative expression~ his wife, Lisa O'Donnell, said it's "totally random."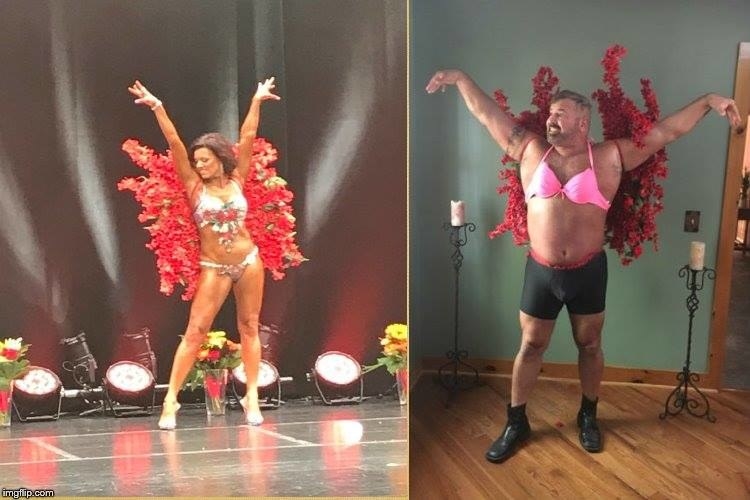 "Sometimes he just goes running out of the room and comes back dancing or dressed up," she said. "People around town will come up and say how much he makes them laugh."
"It just shows that, even when times are rough, how important it is to have a funny outlook on life," O'Donnell added. "When you laugh, you always feel better."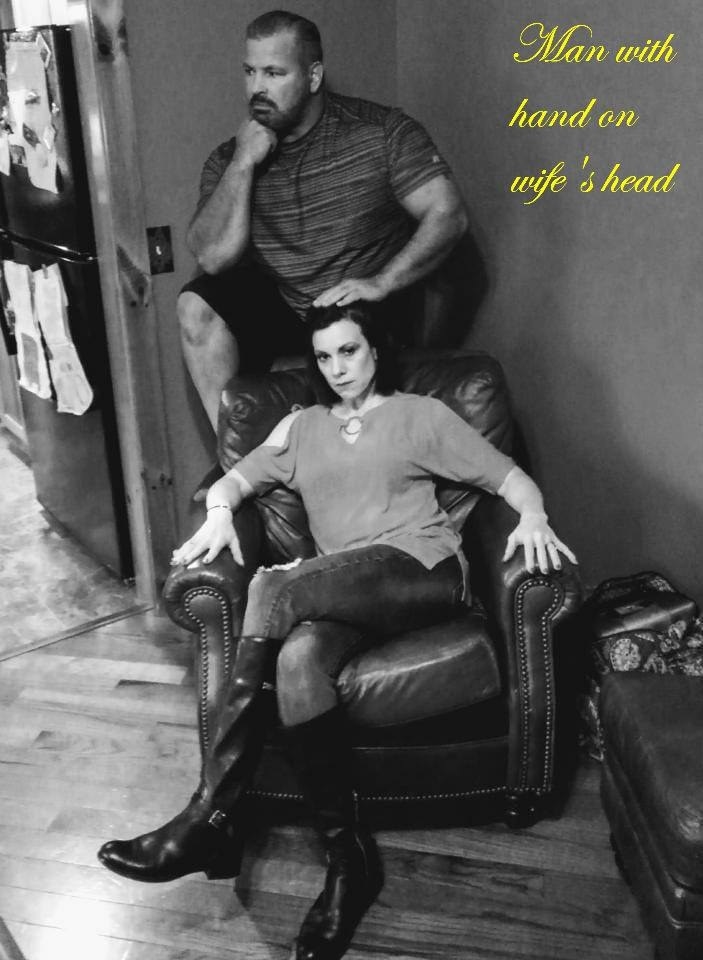 As for his newfound "#dadgoals" fame, Wolfe said he didn't really understand what his kids meant when they said he had gone viral online. "I'm like, is that good? What's Reddit?"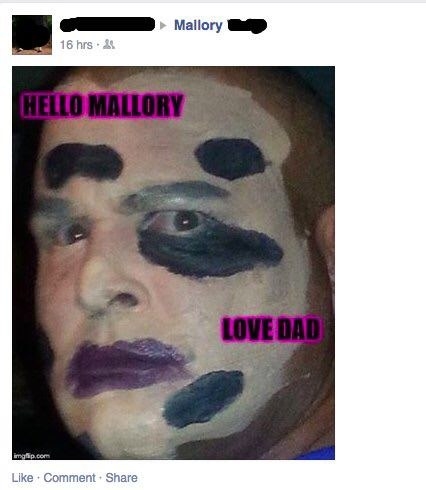 But jokes aside, Wolfe said he hopes his humorous photo shoots show people that they have the power to just be themselves.
"When you drink the way I did, you stunt yourself. I now have the confidence that I can be who I am," he said. "Some people see my antics and think I'm crazy but I'm just having fun and now I'm happy I can share myself with [my kids]."