Hundreds of students and families walked through the gates of Marjory Stoneman Douglas High School in Parkland, Florida, Sunday for the first time since a shooter killed 17 teenagers and teachers on Valentine's Day.
Carrying flowers, dressed as angels, and wearing burgundy Eagles shirts, members of the Parkland community visited the high school campus for a "reunification" day Sunday. Supported by counselors, teachers, and staff, students walked back into their classrooms to gather the textbooks and backpacks they left behind while running for their lives during the shooting, the Miami Herald reported.
Here are some images from their emotional return.
Emma Gonzalez, a vocal member of the #NeverAgain gun control movement that emerged after the massacre, walks back to the high school.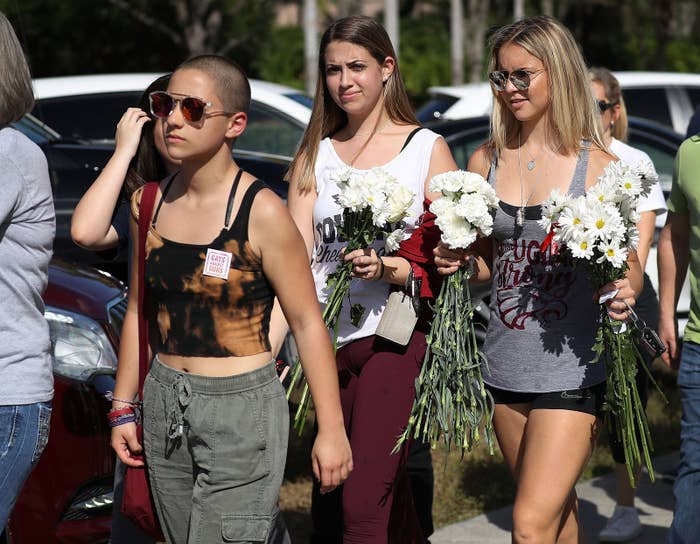 Cameron Kasky, another student activist and leader of the movement, shared a photo of the return on Twitter.
"Today was my first day back at school to retrieve my belongings. First thing I did was grab my camera and check the photos from that day...our lives have changed entirely, how i wish we could all just go back," another Stoneman Douglas student, Rain Valladares, tweeted.
People are seen in front of the freshman building where the mass shooting took place.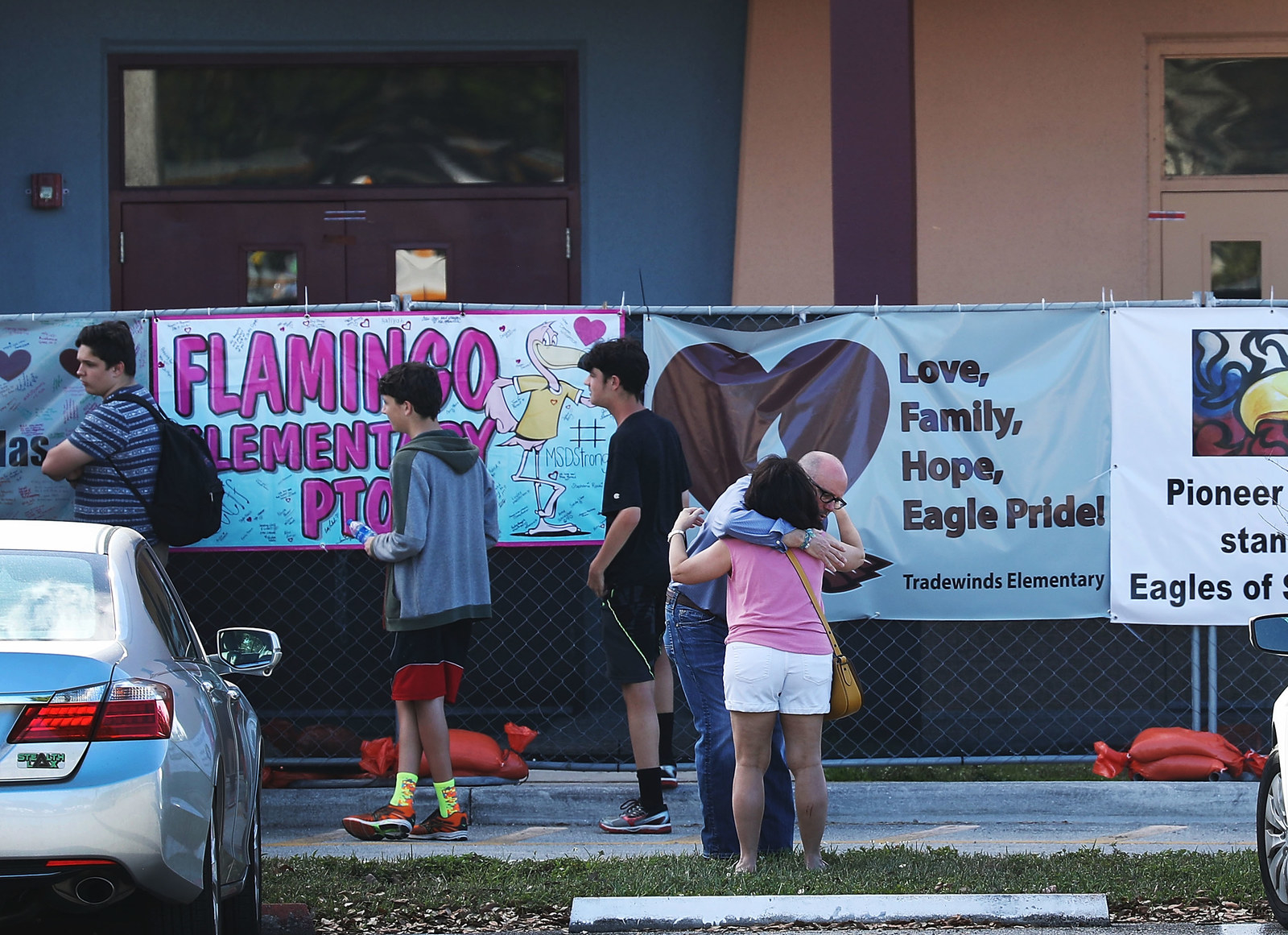 Another photo shared on Twitter showed flowers and tributes in front of the school.
People dressed as angels walk near Marjory Stoneman Douglas.
"I missed you," another student said.
People wait in line to visit the campus.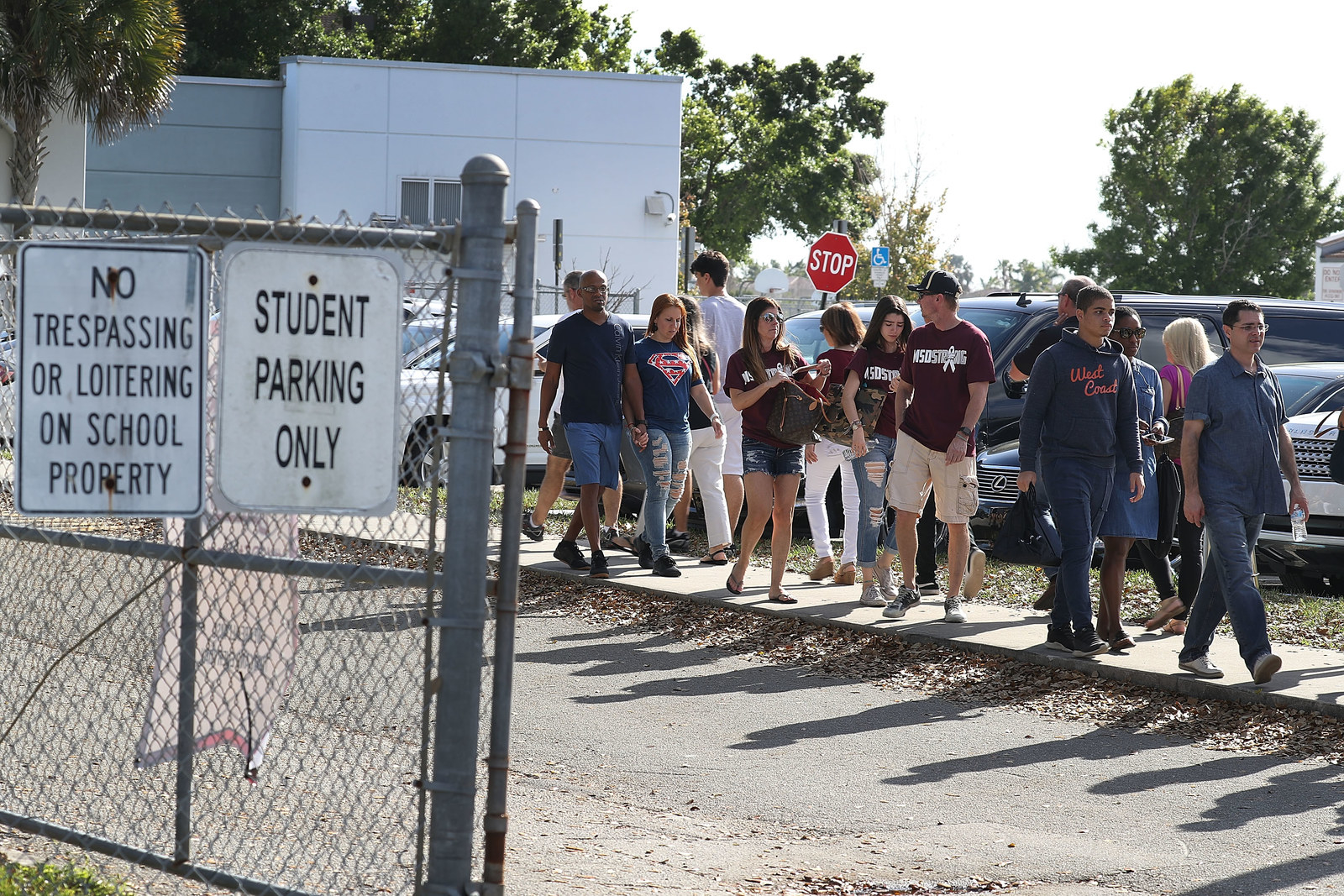 A couple wearing "Douglas Strong" shirts walks into the school.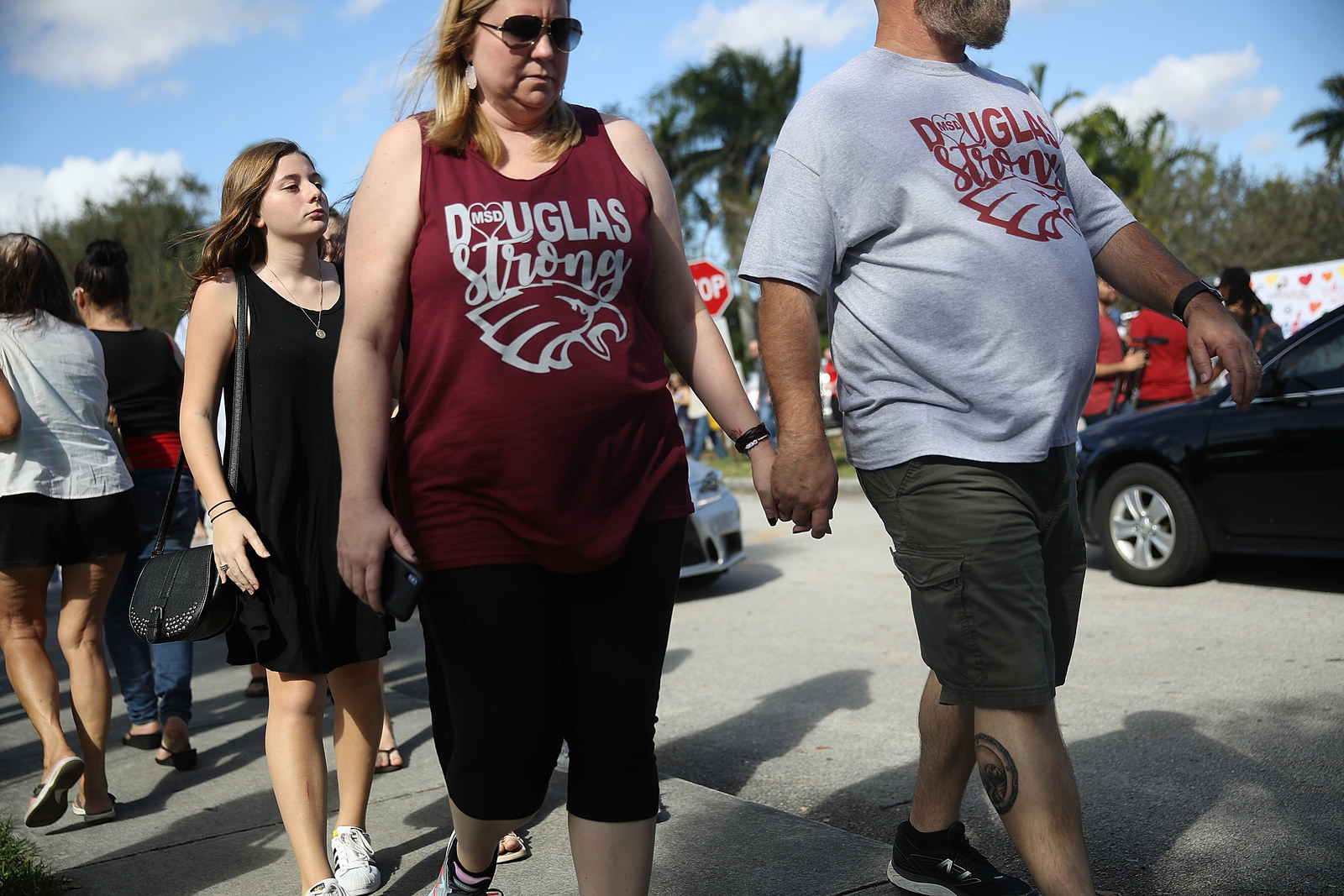 "I will, I promise," one student tweeted, alongside a photo of a school building engraved with the motto "Be the Change You Wish to See in the World."