A Man Stabbed 7 People In Paris
French authorities do not believe it was a terrorist attack and said that the suspect seemed to be targeting strangers.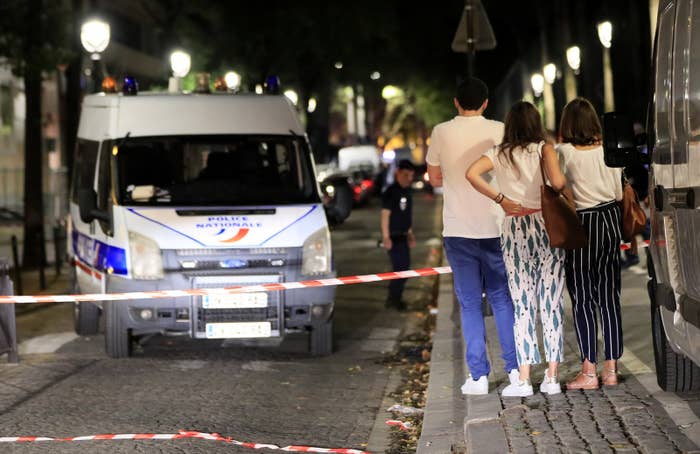 A man wielding a knife stabbed and injured several people in Paris Sunday night, authorities said, emphasizing to French media that they do not believe it was a terrorist attack.
At around 10:45 p.m., a man armed with a knife and a metal rod started attacking people on the banks of a canal near a cinema the 19th arrondissement, the Paris prosecutor's office told Le Parisien. A total of seven people were wounded in the attack, four of whom were injured critically.
Two of the victims are British tourists, according to the Guardian. Sources told the BBC that it appeared the man was targeting strangers.
"We are urgently investigating this incident and are in close contact with the French authorities," the UK's Foreign Office said in a statement.
Witnesses told French media channel BFMTV that several men playing pétanque, similar to bocce ball, saw the man stab three people outside the movie theater and threw balls at him to try to stop him, causing him to run down a side street, where he lashed out at several others.
French authorities told several outlets that they do not believe the attack was motivated by terrorism and said that the suspect has been arrested.
Mounir Mahjoubi, a junior minister who was elected to Parliament last year and represents the 19th arrondissement, praised first responders, as well as those who tried to intervene and stop the attack.

"Solidarity with the victims and profound gratitude for the firefighters and the emergency services who immediately arrived, and for the police forces who enabled the arrest," Mahjoubi tweeted.