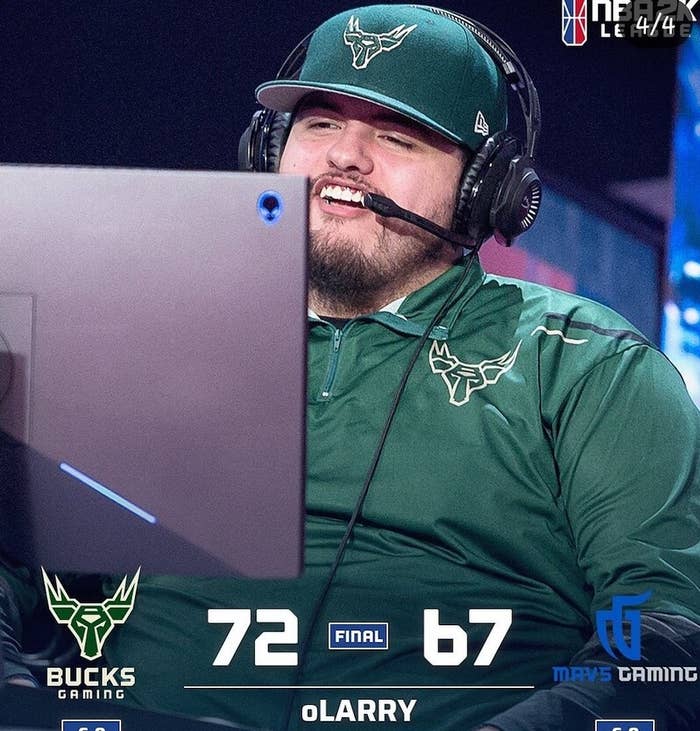 Timothy Anselimo, a well-known video game player, was shot three times at a Madden NFL 19 tournament in Jacksonville, Florida, on Sunday, and his mother has said it is not clear if the 25-year-old will ever be able to play professional esports again.
Speaking to reporters outside the hospital while her son was in surgery Monday, Anselimo's mother, Sujeil Lopez, described his physical and emotional state after the attack, in which a shooter opened fire on the gaming competition, killing two people before killing himself.
Lopez said that one of the bullets had pierced Anselimo's right hand, hitting the thumb and middle finger, an injury that she said could jeopardize his ability to continue to make a living playing professional sports video games — a lucrative job for someone who plays at Anselimo's level.
"He's a righty and he has to hold the controls with his right hand," Lopez said. "This is his life. He made it and he's alive but if he can't play and he can't work and he can't do this, his life will be changed forever."
"This is his dream," she added. "He's been doing it since he was little. He's destroyed right now."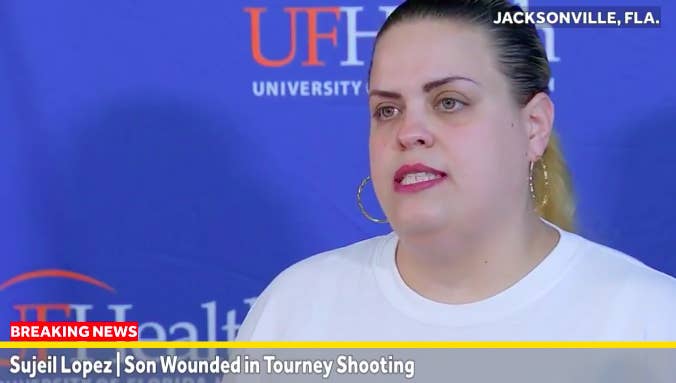 Anselimo, who plays under the name "oLARRY," tweeted Monday that he "woke up crying knowing that today's surgery will determine if I'll ever be able to play video games again."
The 25-year-old was shot three times and rescued by an employee from a nearby Hooters, who pulled the injured man into the restaurant and helped wrap his wounds until paramedics arrived.
Earlier this year, oLARRY was selected to play in the inaugural NBA2K season, in which elite gamers make a base salary of about $35,000 and have the opportunity to compete for about $1 million in tournament prize money.
He was drafted to play the video game for the Milwaukee Bucks in April, with a contract that will restart in February.
Lopez said Monday that it is now unclear if her son will be able to renew that deal, or if he'll even be able to play video games at the professional level again.
In a statement, Bucks Gaming offered their condolences to Anselimo and his family and said that they are continuing to monitor the gamer's health.
"It kills me inside," Lopez said, choking up. "As a mother you want your child to be great...to succeed and do what they love."
Lopez, who is from New York, told reporters that she had let her son play countless hours of video games growing up, as a way to "keep him out of trouble." But as he grew older, she said, he became more dedicated, and developed a reputation, and eventually a career, as an elite gamer.
"If you lost your hand and couldn't do what you love, it would be a devastation to you — so that's where he is," she said.
But though Anselimo's "spirits are low," Lopez said, he is determined to continue working in the close-knit world of professional sports gaming.
Although she said her son's spirits are "very low," he is determined to remain an integral part of the world he is so loyal to and passionate about.
"He said if he can't play the game he's still going to work for the league," Lopez stated. "He's still going to find a way to keep his dream alive."