Hey there. So, yeah, the Super Bowl sucked. We all had hopes. We prayed with bated breath for the underdogs. They were dashed. Life goes on as usual. What else is new?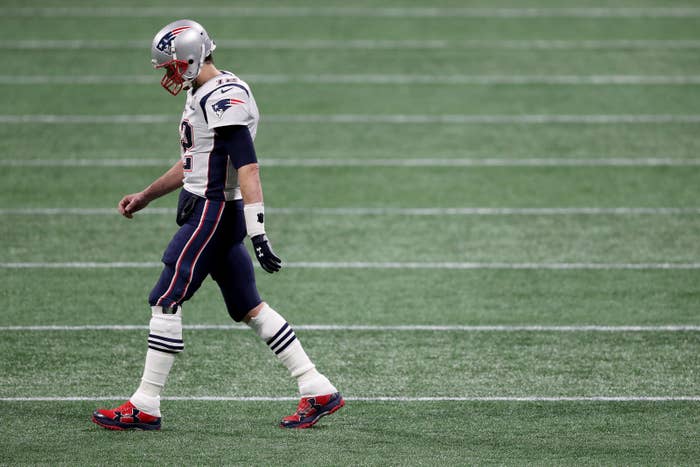 A brief recap: The New England Patriots beat the freshly relocated Los Angeles Rams 13–3 in Atlanta, Georgia, on Sunday, in arguably what was the most anticlimactic snooze situation in recent sports history, as exemplified by this man's face: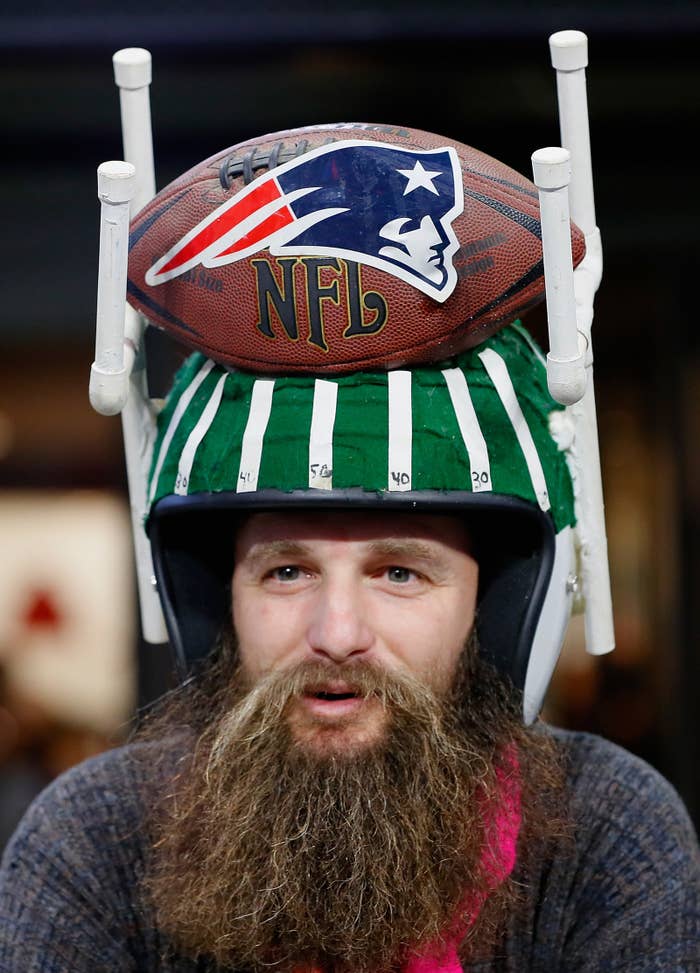 Speaking from experience, many, many Angelenos lowered their heads into their already rain-drenched tacos in dismay, because LA just can't catch a fucking sports break, (cough DODGERS and LAKERS cough, cough) but, whatever, what doesn't kill you...
Anyway, for some reason, this game absolutely sucked and people obviously took to the internet to share their feelings, commiserate, and bemoan the fact that the most hyped-up spectacle let us down.
So, enjoy. On the upside, I can ~guarantee~ people's reactions are more entertaining than the three hours of whatever the F that was that we just "watched."
As you know, Tom Brady led the Patriots to triumph. Shocker. It was the contentious team's sixth time winning out of nine appearances.
Did you though? I mean, I feel like this statement is a stretch but that's amazing for you 👏
This year's championship was the lowest-scoring Super Bowl in history. By the fourth quarter (almost the end, for you basic sports people) it was a 3–3 game.
The Rams couldn't move the ball and one of the most exciting moments was this record-setting punt. Yep.
In layman's terms:
People were reallyyyyy feeling it.
Truly riveted.
Lives were changed.
Memories were made.
You know it's dire when...
Also when:
A mood:
It just kept continuing.
On another note, we are pretty sure that Elan made his dinner reservation, because nothing exciting happened to prevent him from missing it. Probably even had time to get a bread basket. You go, Glen Coco.
Same.
People were also let down by SpongeBob's brief cameo, having waited anxiously for weeks for an actual, like, performance.
But maybe this was the strategy all along...
In the end, whenever in doubt: Just watch Beyoncé.