All five passengers have been killed after a helicopter crashed into New York City's East River Sunday evening, briefly floundering and spinning before submerging into the water. The pilot managed to free himself and survived.
A spokesperson for NYPD confirmed to BuzzFeed News Monday morning that despite the efforts of fire and police divers no passengers survived.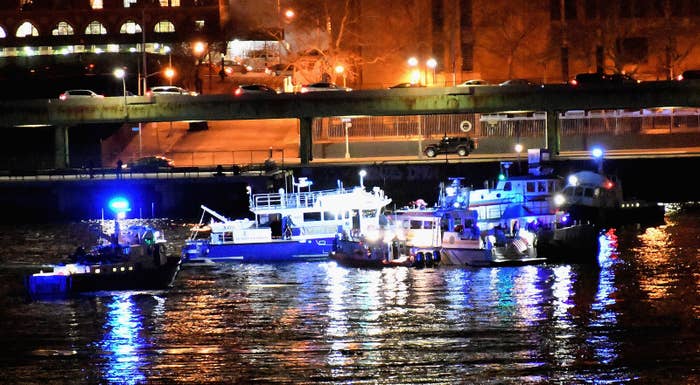 The private charter helicopter was being used for a photo shoot when it went down near East 96th Street and the FDR Drive around 7:15 p.m., New York Fire Department officials told reporters Sunday.
Police said the pilot was rescued by a passing tugboat.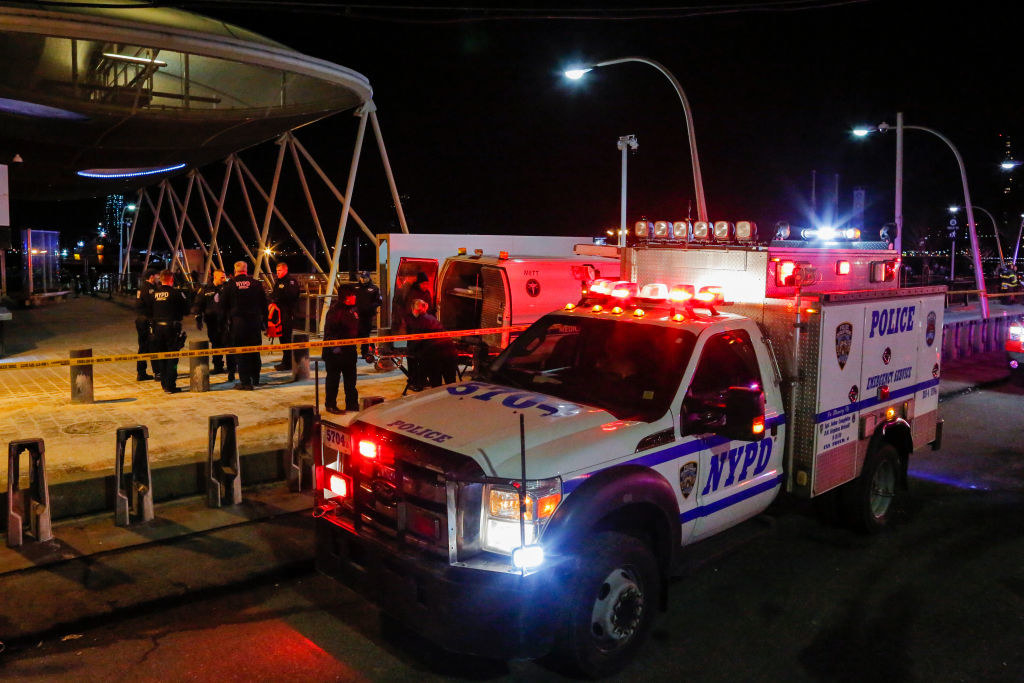 Three of the passengers were rescued alive, but in critical condition and were taken to a nearby hospital. Two people died on scene, FDNY Commissioner Daniel Nigro said.
"It took a while for the divers to get these people out, but they worked very quickly, as they could," the commissioner said. "That's 50 feet of water with a 4-mile-per-hour current and temperatures below 40."
Monday, New York Police Commissioner James O'Neill released the names of the victims. They were Daniel Thompson, 34, Tristian Hill, 29, Trevor Cadigan, 26, Brian McDaniel, 26, and Carla Vallejos Bianco, 29.
"It's a great tragedy we had occur here on an otherwise quiet Sunday evening," he said.
This video, posted to Instagram Sunday by Trevor Cadigan, shows the victims in the helicopter giving thumbs-up signs just prior to takeoff. (WARNING: some people might find this video distressing.)
video-player.buzzfeed.com
"Our thoughts and hope for safe recovery are with those who were aboard. We are thankful for our first responders at the scene," Gov. Andrew Cuomo said in a statement.
People documented the ensuing rescue from the sidewalks and their windows as boats, choppers, and divers swarmed the scene.
"Now many boats and helicopters surrounded the area," one person wrote.
New York City Fire Department members were also assisting in rescue efforts.
The Federal Aviation Administration, which is investigating the crash, said the Eurocopter AS350 crashed near the northern end of Roosevelt Island at about 7 p.m. and was reportedly upside-down in the water. The National Transportation and Safety Board will determine the cause, the FAA said.
The Associated Press reported that the pilot told investigators a passenger's bag might have hit an emergency fuel shutoff switch before the chopper went down.
NTSB officials told reporters Monday afternoon they had not yet interviewed the pilot. In addition to determining whether the helicopter's flotation devices inflated properly, investigators will look into the harness system and the aircraft's maintenance history.
"Our only purpose here is to ensure that this type of accident doesn't happen again," NTSB member Bella Dinh-Zarr said during a press conference.