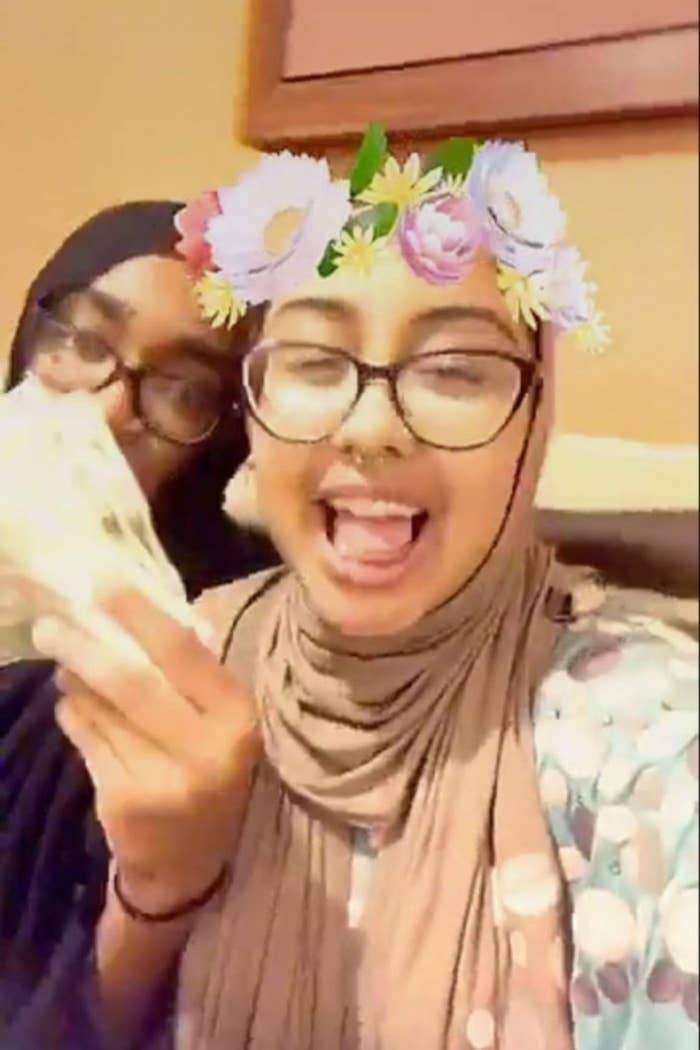 Police are investigating whether 17-year-old Nabra Hassanen — who was beaten, kidnapped, and killed near her Virginia mosque on Sunday — was also raped.
Authorities found the Muslim teen's body in a pond in Loudoun County, Virginia, on Sunday afternoon, a few miles from where police said Darwin Martinez Torres, an undocumented immigrant, allegedly chased and attacked her and around 15 other teenagers after a road rage incident. Police said Torres got out of his car wielding a baseball bat, struck Hassanen, kidnapped her, and killed her, before dumping her body.
Autopsy results show Hassanen suffered from blunt force trauma to the upper body.

Given the jurisdiction where the body was found, the Loudoun County sheriff might be taking over the investigation, which would include rape, said Officer Tawny Wright, a spokesperson for the Fairfax County Police Department.
The case may be prosecuted in Loudoun County "due to elements of the various crimes and where they occurred," Julie Parker, the department's director of public affairs, said on Monday.

The Daily Beast first reported that the possibility of rape was under investigation, and that police had found a pair of woman's underwear near Hassanen's body. Investigators are awaiting vaginal swab test results.
Wright would not confirm those details to BuzzFeed News, but said that officers collected "several articles of evidence" from the scene.

When asked if the 17-year-old had been raped, Fairfax County Police Department Lt. Col. Deputy Chief of Police for Administration Tom Ryan said at a Monday evening press conference that there had been two assaults, "one that occurred in Fairfax County and we had another assault that occurred in Loudoun County."
After a late-night trip to McDonald's, Hassanen and her friends were heading back to the mosque where they had been observing Ramadan early on Sunday when a man in a beat-up red car came up behind them.

One of Hassanen's friends, who was on a bike, got into an argument with the driver, whom police identified as Torres. Torres then drove his car over a curb, scattering the group of about 15 boys and girls, police said on Monday night. When they regrouped at the All Dallas Area Muslim Society Center in Sterling at around 4 a.m., they realized that Hassanen was missing.

Police in Fairfax, Virginia, found her body in a nearby pond around 3 p.m. on Sunday afternoon.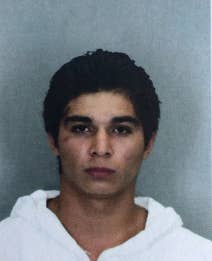 Officers said that Torres — who is an undocumented immigrant in the US, BuzzFeed News has learned — caught up with the fleeing teens in a parking lot, got out of his car, and chased them with a baseball bat. He then "simply caught up with Nabra," striking her with the bat and then forcing her into his car, police said in a press conference on Monday night. They say that her death "appears to be the result of a road rage incident."
Police stressed for the second time that there is no evidence to suggest that her murder was a hate crime, and "there was no indication of any racial slurs," Fairfax County Police Lt. Bryan Holland said. However, Fairfax County Prosecutor Ray Morrogh indicated that it was still early in the investigation to make that call.

"Let's wait until we get all the information and I'll make the judgment," he said on Tuesday, according to a WTOP reporter.
Immigration and Customs Enforcement officials said on Monday that they have issued a request to take custody of Torres after he is released from Fairfax County jail.
"ICE lodges detainers on aliens who have been arrested on local criminal charges when the agency has probable cause to believe an alien is removable from the United States," Carissa Cutrell, a spokesperson for ICE, said in a statement. Cutrell added that the agency has not had any previous contact with Torres.
ICE lodges detainers on aliens arrested on criminal charges who can be removed from the US if they entered the country illegally, or violated their legal immigration status.
ICE said it has no record of Torres before his arrest, indicating that he never had any legal status in the US and that he entered the country illegally. If Torres had a pending application for legal status, ICE would have a record of it, an immigration official told BuzzFeed News.
That same official confirmed to BuzzFeed News that when an alien has no prior encounters with ICE and there is a detainer lodged on them, it indicates that they are an undocumented immigrant.
Torres was arrested when a patrol officer noticed him driving suspiciously and conducted a traffic stop before taking him into custody at 5:15 a.m.

"It appears suspect became so enraged in this traffic argument it escalated into deadly violence," Parker explained.
It is still unclear what happened between the time Hassanen was first attacked and the recovery of her body, Wright said.