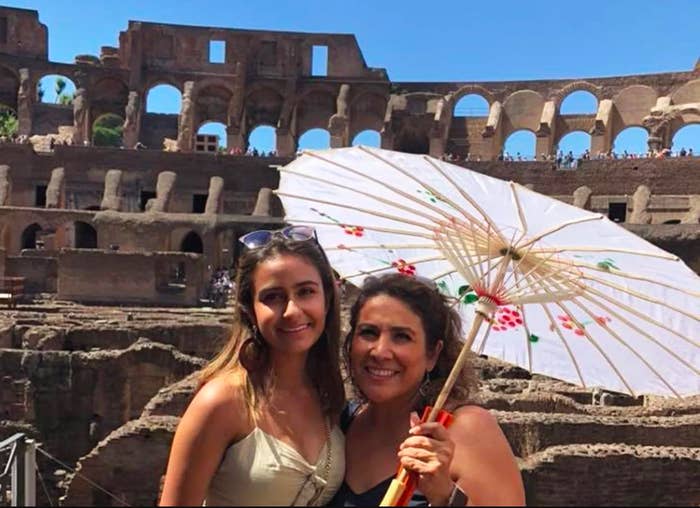 After nearly 10 hours of flying Sunday, Sylvia Acosta was exhausted and dreaming about a cup of coffee as she stood in line for customs at Dallas–Fort Worth airport. Her daughter, Sybonae Castillo, was relieved to be back in Texas and craving Hot Cheetos. But instead of lounging in the food court, the 50-year-old found herself fighting to prove that her 15-year-old was, indeed, her child and explain her decision not to change her name when she married.
Calling it a "Handmaid's Tale" moment, Acosta recounted what she described as a "violating and demeaning" encounter with a Customs and Border Protection agent, who she accused of improperly detaining and berating her because she and her daughter had different last names.
"He looked up from the documents and was like, 'Are you her mother?' And I said yes and he then asked, 'Why don't you have the same last name?'" Acosta, who has a doctorate degree and chose to keep her professional name, recalled.
"I explained that I decided to keep my name and not change it when I got married because that is the name I had built my career on and people knew me by that, and I went on and on about that," she said.
Unconvinced, Acosta said, the agent asked if she had any other proof that Sybonae, who was standing beside her, was her daughter, such as a birth certificate or a note from the father, citing concerns of human trafficking.
"I was shocked, but understood," Acosta explained. "I didn't have any of those documents because we have traveled together internationally very often since she was a baby and I've never needed them."
Then, she said, the encounter took a bizarre and infuriating turn.
"He told me my life would have been easier if I had taken my husband's last name," she said incredulously.
Acosta, who is the CEO of the YWCA, a nonprofit geared toward eliminating racism and empowering women, found herself explaining that she had divorced Sybonae's father, remarried, and still retained her birth name.

"He asked if I had a divorce decree to prove it," the executive laughed. "I was like, 'Who carries a divorce decree? Is this required?' And he said no, it was recommended."
After about five minutes, Acosta said the agent sent her back for more questioning because "he said I could be a human trafficker and I have no proof she is my daughter."
Infuriated, the two followed the agent to a back room, where they sat silently on a bench for several minutes.
"It felt like an eternity but I finally went up to one of them and demanded to know what was going on," Acosta said, setting off what she called another "lecture about what I should have done regarding my name and my daughter."
"I kept trying to explain myself and they kept ignoring me and shutting me up," she said. "I was completely violated and humiliated and they treated me in such a condescending, patronizing way."
About 30 minutes later, the pair had finally made it through customs.
According to the mother and daughter, the agents never asked Sybonae any questions about her status.

"I was so confused because we had done nothing wrong and had everything we needed and it's only because we had different last names," the 15-year-old said. "Not a word was said to me. They never asked me anything and disregarded my presence entirely."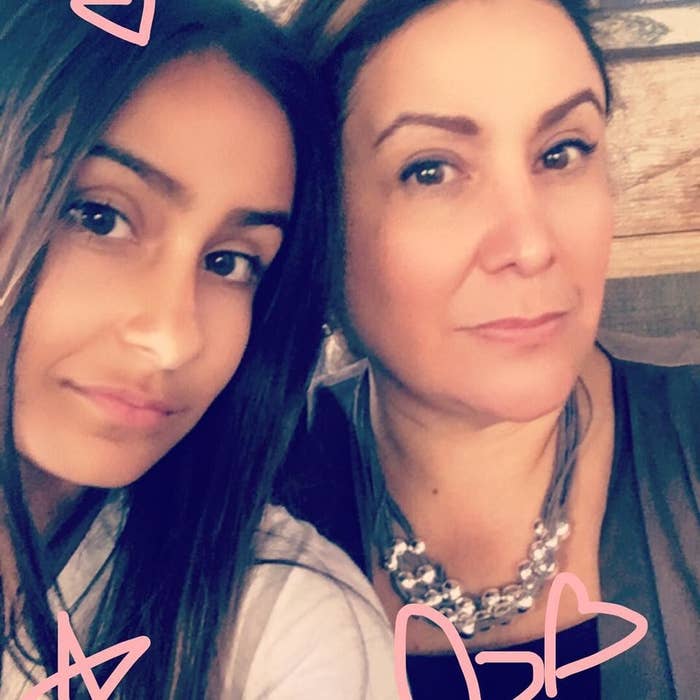 Customs and Border Protection, however, refuted Acosta's account and contended that the agent had been following protocol.
The agency "has reviewed the audio and video of the encounter between a CBP officer and a woman traveling with her daughter, and found that the video does not support this claim," a CBP spokesperson said in a statement to BuzzFeed News.
Citing a 2008 act that reinforced efforts to combat international human trafficking, CBP explained that in circumstances when the relationship of a minor and accompanying adult can't be immediately determined, agents "may ask additional questions to determine relationship. This additional questioning could take place in an area away from the general public."
The spokesperson confirmed that Acosta was taken for further examination and that there, she interacted with another agent, who explained the procedure and their concerns, for about five minutes.
If a child is not traveling with both parents, the agency "strongly recommends" the adult should have a note from the child's other parent or guardian to ensure they are properly accounted for, it said.
When the mother and daughter finally touched down in El Paso, Acosta shared the "misogynistic" experience on Facebook. In 24 hours, it's been shared nearly 15,000 times and collected dozens of comments from people calling it "outrageous" and "scary."
"I could see this happening in another country. Not in the United States. A lot of women choose to keep their last names — we live in a modern world. It takes more than a name to prove a commitment to someone," one user wrote.
For Sybonae, while the experience was "frustrating," the teen said it provided a valuable, powerful lesson.
"My mom built success for herself and kept her last name for that reason. She's my role model so to see them acting so disrespectful to her was upsetting, but it taught me a lot about the struggles of being a woman even now in America," she shared. "Yes, we made progress and things are better but we still have a long way to go."
And watching her mom challenge the agents was a pivotal moment, because she never thought she "would experience something like that."
"She raised me to stand up for who I am when situations like that do happen and I saw her stand up for herself," Sybonae said. "It helped me see my values as a woman and that we need to speak up for ourselves."
CORRECTION
Syvia Acosta is CEO of the El Paso branch of the YWCA. An earlier version of this post said that she was CEO of the entire organization.