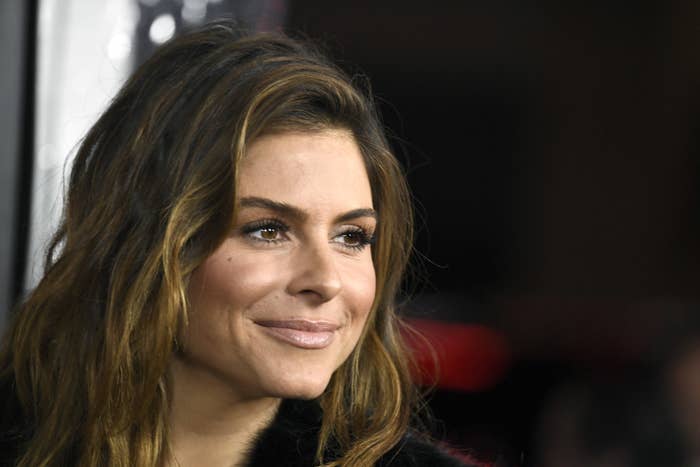 E! News anchor Maria Menounos announced that she is stepping down to focus on her health after recently undergoing surgery to remove a brain tumor.

Earlier this month, the 39-year-old had a seven-hour surgery to remove a benign, golf-ball-sized meningioma brain tumor, she revealed in an interview with People Magazine.
"It's been a crazy time here in our home. I want you all to know that I'm ok! Seriously I'm recovering well and should be as good as new very very soon! Luckily I don't need any further treatments," Menounos said in an Instagram post on Monday. "God has blessed me in so many ways but this too was a blessing. I got to hear what I have meant to my friends and family-it's been quite moving for me."
Doctors were able to remove 99.9% of the tumor and Menounos said she is back home and healing, working on regaining her strength and balance.
She has also been spending time with her mother, Litsa, who has stage 4 brain cancer. Watching her mother undergo treatment while learning about her own diagnosis was "surreal," she told People.
"I didn't cry. I actually laughed," she recalled. "It's so surreal and crazy and unbelievable that my mom has a brain tumor ― and now I have one too?"
The anchor, who has also hosted Extra, Today, and Access Hollywood, said she started to notice symptoms and feel ill in February.
"I'd been getting lightheaded on set and having headaches," she recalled. "My speech had gotten slurred and I was having difficulty reading the teleprompter."
Almost a month after her surgery, Menounos announced Monday that she is leaving E! after three years to focus on her health, well-being, and to "see what's next."
"I just want to be still for a bit and see what I'm supposed to be in this world. For me, sharing this story is important on so many levels," she said in a statement, noting that her health scare, coupled with her mother's ongoing treatment, has changed her perspective on how women operate and treat themselves in order to become successful.
"We're caretakers as women and we put ourselves last," she told People.
"I want to help women realize that they have to put themselves first. I wouldn't have ever known or imagined that this was going on if I hadn't seen the symptoms in my mom. I want to encourage people to find some stillness in their life so they can listen to their bodies—and hear what's going on."